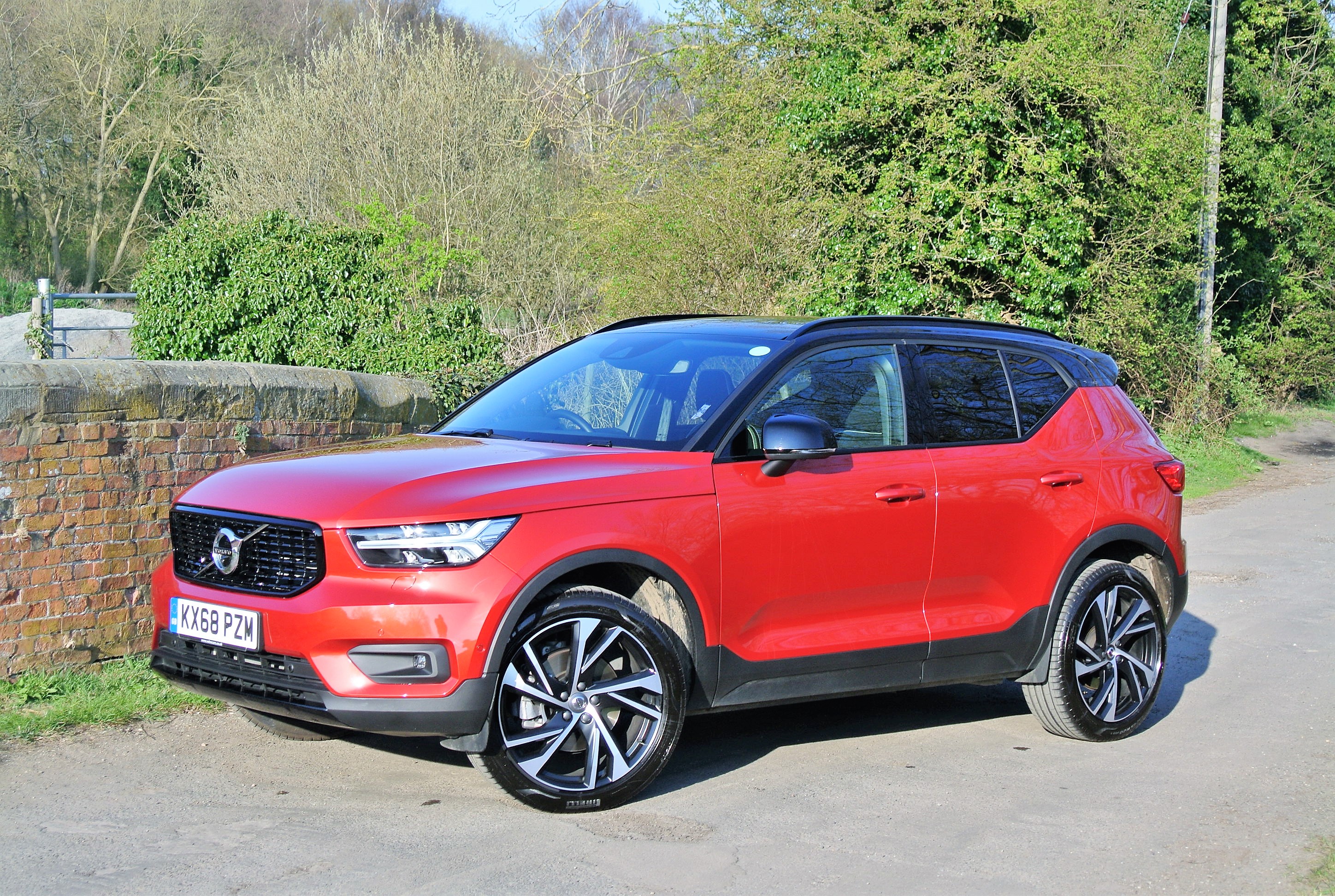 When sitting down with the available information at your fingertips, the product brochure, accessories catalogue and price list, to be frank, I feel little more than confusion. Volvo does try to simplify the task by packaging its various goodies into convenient groups. The test car, for instance, while price listed (prior to discounts being applied) at £34,620 in D3 AWD R-Design Pro automatic form, also carries a further £6,225 in options.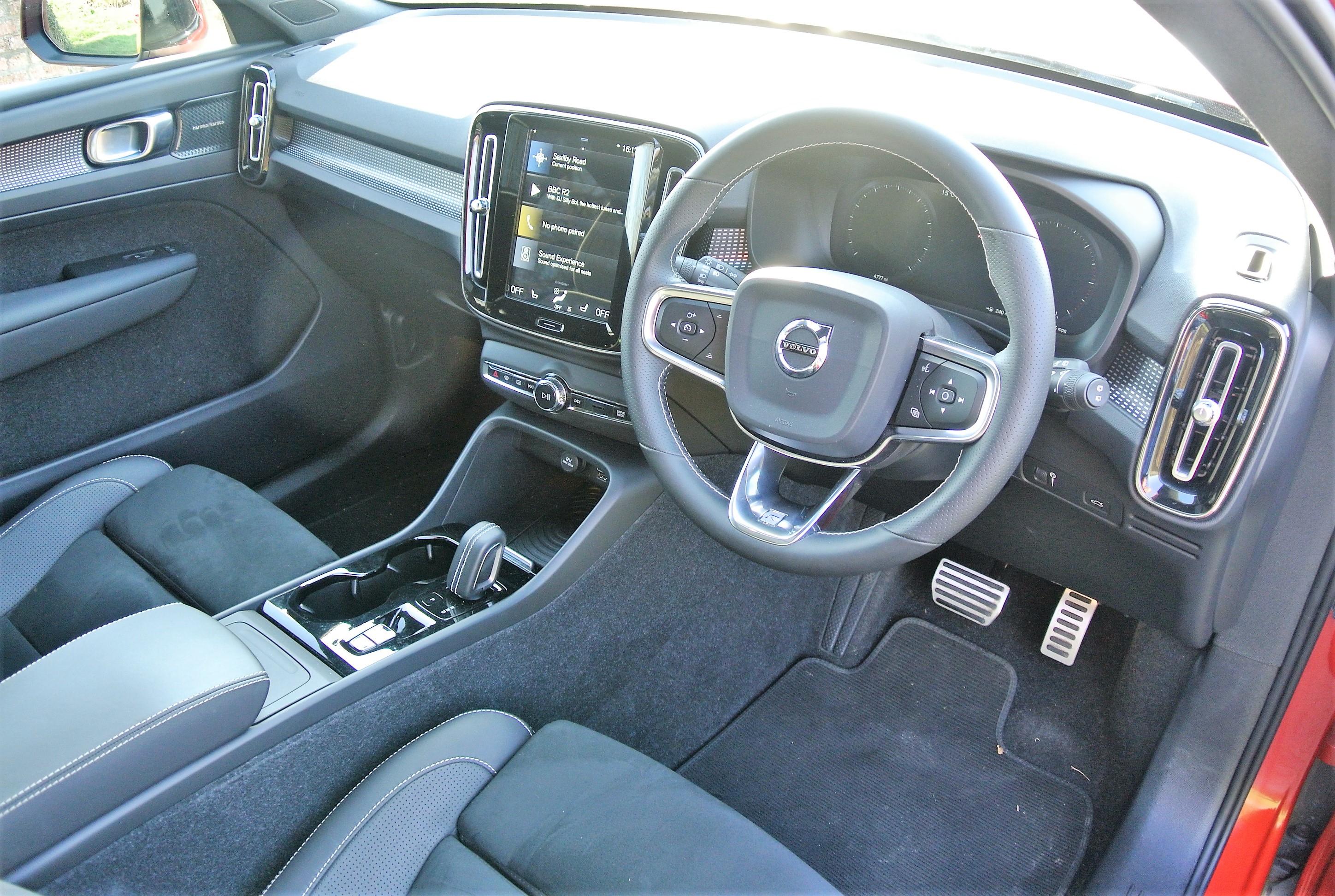 The Xenium Pack (sunroof, surround-view parking camera and automatic parallel and perpendicular parking) costs £1,600. The Intellisafe Pro Pack (heaps of safety items, auto-fold and auto-dim door mirrors) is £1,500, while the Convenience Pack (power-fold back seats, flexible boot floor, luggage net and below driver's seat storage) is just £350. However, individual options include the Harman Kardon stereo upgrade (£550), wireless mobile-charger (£175), keyless-entry and hands-free tailgate open/close (£350), power tailgate (£375), power passenger seat (£300), smartphone integration (£300), spare wheel (£150) and metallic paint (£575). Phew!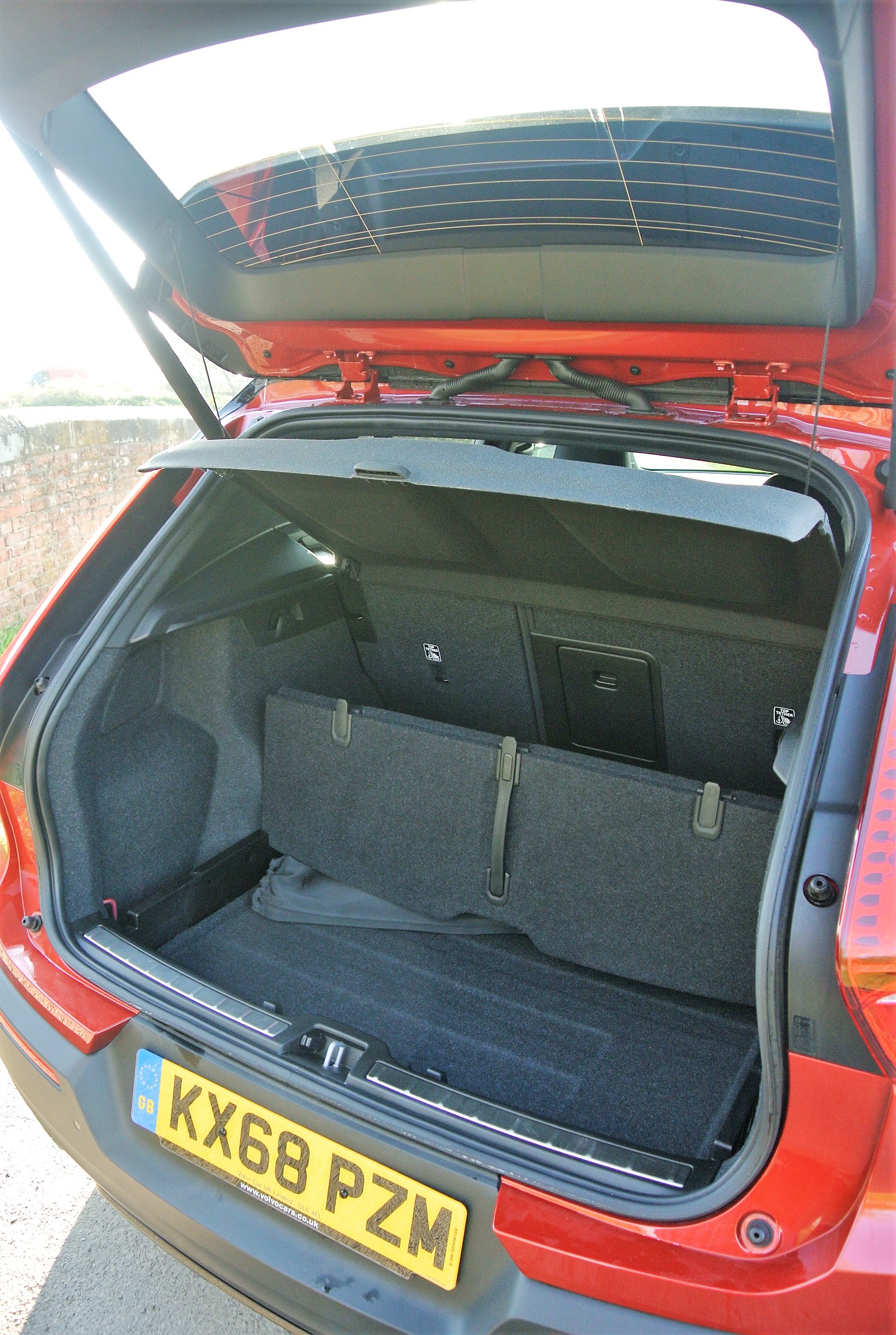 In an automotive world that desires personalisation, while the XC40 tested is comprehensively equipped, there is always more to consider, especially when you note that a base-level XC40 is price-tagged at just £27,610. It is very easy to state that 'money is not the object', when spending £13,235 more, around half its invoice value, on the car of personal choice.
While diesel is being dropped slowly from Volvo's model listing, it remains in moderate demand by consumers and the 2.0-litre, 150bhp version of Volvo's ingenious modular engine delivers a 0-60mph dash in around 10.0s, with a top speed of 124mph, driving all four wheels through an 8-speed automatic transmission. This is the 'median' model, appreciated by owners for its 56.5mpg fuel economy and low-tax 132g/km CO2 emissions.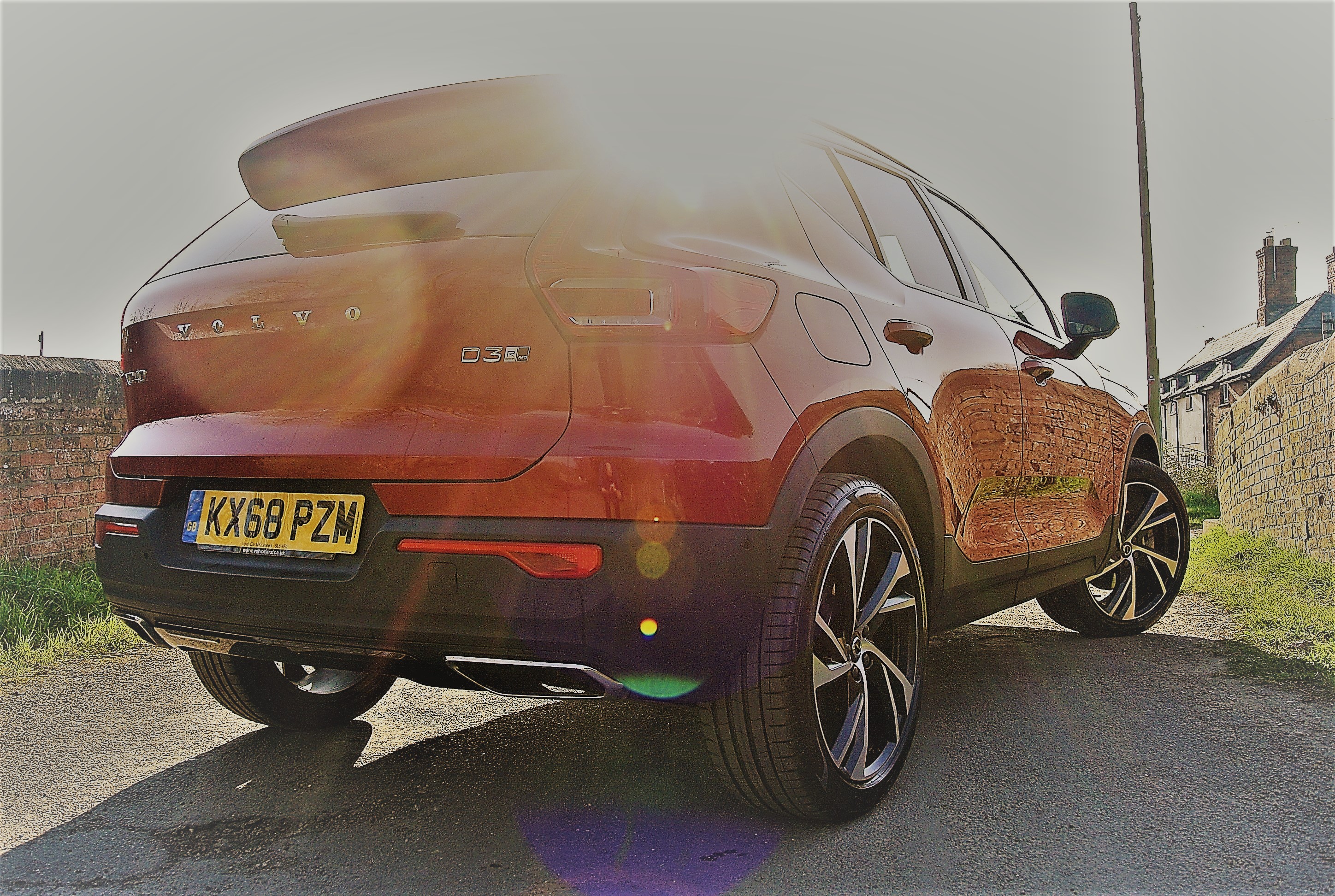 Driving this XC40 is broadly rewarding. Although its performance is not exactly 'firecracker', it is smooth and fluent on-road. Yet, its ride quality is mildly disturbed by the handsome 20.0-inch diameter R-Design alloy wheels and low-profile tyres, even in 'Comfort' of the five reconfigurable chassis settings. On damaged back doubles, the amount of head-sway encountered by occupants verges on annoying. Good looks can have downsides. However, the turn-in is crisp and grip levels are high.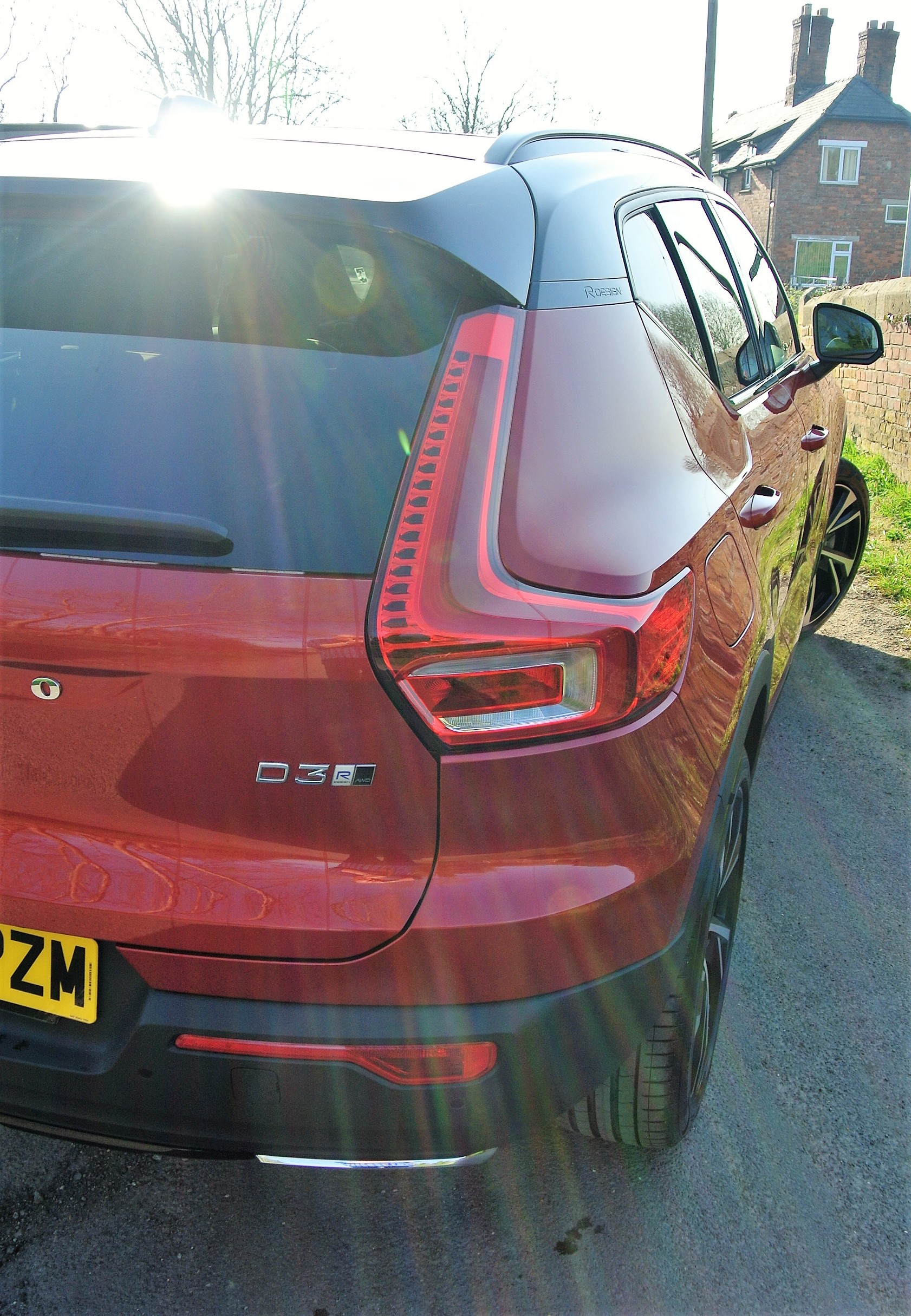 Having concentrated on orthopaedically correct seat development, Volvo produces one of the best driving positions of them all. Support is provided in all the right places and the range of adjustability is simply enormous, which helps to reduce driver fatigue substantially. The high quality of all fittings is wonderful. Volvo manages to embody an executive 'feel' and unique tactility to all of its switchgear, which lifts its image markedly above any of its purported rivals. The feelgood factor is immense. Yet, above all, the impression of being wrapped in a cosy safety embrace is what makes even a mid-range Volvo a compelling option.