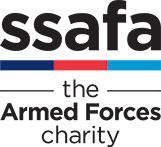 In support of our military
SSAFA
Forces Cars Direct works with SSAFA, the Armed Forces Charity, by making a contribution for each vehicle that we supply. The company feels passionate about its relationship with such a worthy cause. A great many of its personnel have either a former, familial, or direct association with the Services, which makes this one a natural in all respects.
SSAFA is the oldest, national, tri-service charity, which was founded in 1885 and is committed to providing lifelong support to serving, ex-military and retired Forces personnel, which includes the British Army, the Royal Navy, the Royal Marines and the Royal Air Force and their family members. The demands on its services have never been greater than they are now, whether practical, financial, or emotional.
All SSAFA members, including staff, are entitled to benefit from the services of Forces Cars Direct and we are proud to satisfy their requirements.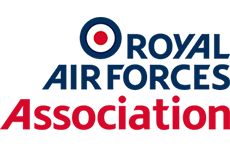 In support of our RAF community
RAFA
Forces Cars Direct works in partnership with RAFA to further support our military community, extending our comprehensive new car programme for all RAFA members.
RAFA is committed to providing confidential, professional and fair services to members of the wider RAF family, from the youngest recruit to the oldest veteran and their immediate relations. Ongoing training and support for welfare volunteers and staff ensures that services are consistent and of the highest possible standards. All are treated with dignity and respect at all times.
When someone in the RAF family needs help, the charity they turn to is the Royal Air Forces Association. Whatever their needs, they can rely on RAFA every step of the way to give practical assistance, expert advice and emotional support. Throughout life's challenges, RAFA is there for them, in person and on the telephone, like a good friend ought to be.
All RAFA members are eligible for the Forces Cars Direct programme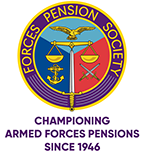 In support of our military community
Forces Pension Society
Forces Cars Direct works in association with the Forces Pension Society. When an ex-military person reaches pension age, the last thing they want to experience is a lack of empathy from suppliers of essential services. To many of them, a motor vehicle is a lifeline and we are delighted to be able to extend our military services to all of its members, knowing that we can save them upwards of 30% on their vehicle needs.
The Forces Pension Society was formed in 1946, in the aftermath of WW2 and it performs two primary functions:

1. To act as a watchdog to ensure fairness by government and MOD towards the entire military community.

2. To act as a guide-dog for its members, responding to pension enquiries, to help them seize control and to make informed decisions about their futures.

All Forces Pension Society members, including staff, are entitled to benefit from the services of Forces Cars Direct and we are proud to satisfy their requirements.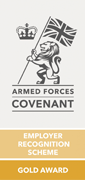 Our Award
Armed Forces Covenant
ERS Gold Award
Forces Cars Direct are proudly committed to the Armed Forces Covenant, promising to support those who serve and who have served in the Armed Forces and their families. Many of our personnel have either a former, familial or direct association with the Services, which makes our commitment far beyond the service that we offer as a company.
The Defence Employer Recognition Scheme (ERS) awards organisations for their commitment to the Armed Forces Community, for which Forces Cars Direct has now been accredited with the Gold Award.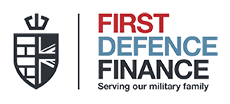 Credit Union
First Defence Finance
First Defence Finance is a not-for-profit financial co-operative, which means we are owned and run by our members. We offer fair and affordable savings accounts and loans for serving members of the Armed Forces, veterans, and their families.
With a rich history of over 25 years, we have grown to be one of the UK's largest Credit Unions. In 2015, we were selected by the Ministry of Defence to provide serving Armed Forces personnel, veterans, and their families with simple savings and affordable loans.
First Defence Finance is a trading name of Plane Saver Credit Union. We are a financial cooperative owned and run by our members for its members. We provide an ethical alternative to both mainstream financial service providers and pay-day lenders.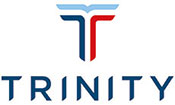 Trinity Insurance
We are Trinity. We have been providing specialist insurance to the Armed Forces community for over 22 years and are a business run by those who know what it means to serve. We have products for regulars, reservists, veterans and forces family and friends, helping you protect the things that matter most. Our products include military kit, contents and personal possessions insurance, military personal accident insurance and military life insurance.
We operate under the time honoured military values; service, loyalty, integrity and trust. We are also a SIIAP member (Services Insurance and Investment Advisory Panel). SIIAP members provide specialist insurance advice to members of the HM Forces and by purchasing an insurance product from a SIIAP member, you have peace of mind that you are dealing with a competent organisation who has made all the necessary arrangements to look after your interests – whether based in the UK or anywhere else in the world.
Talk to Trinity, we're here to help.