Together, VW and Tesco has agreed to the development of the largest UK retail electric vehicle (EV) charging network, powered by Pod Point. Interestingly, Tesco has also become the UK's largest fuel retailer, which makes it apposite that it will roll-out more than 2,400 EV charging bays, across 600 Tesco stores, within the next three years.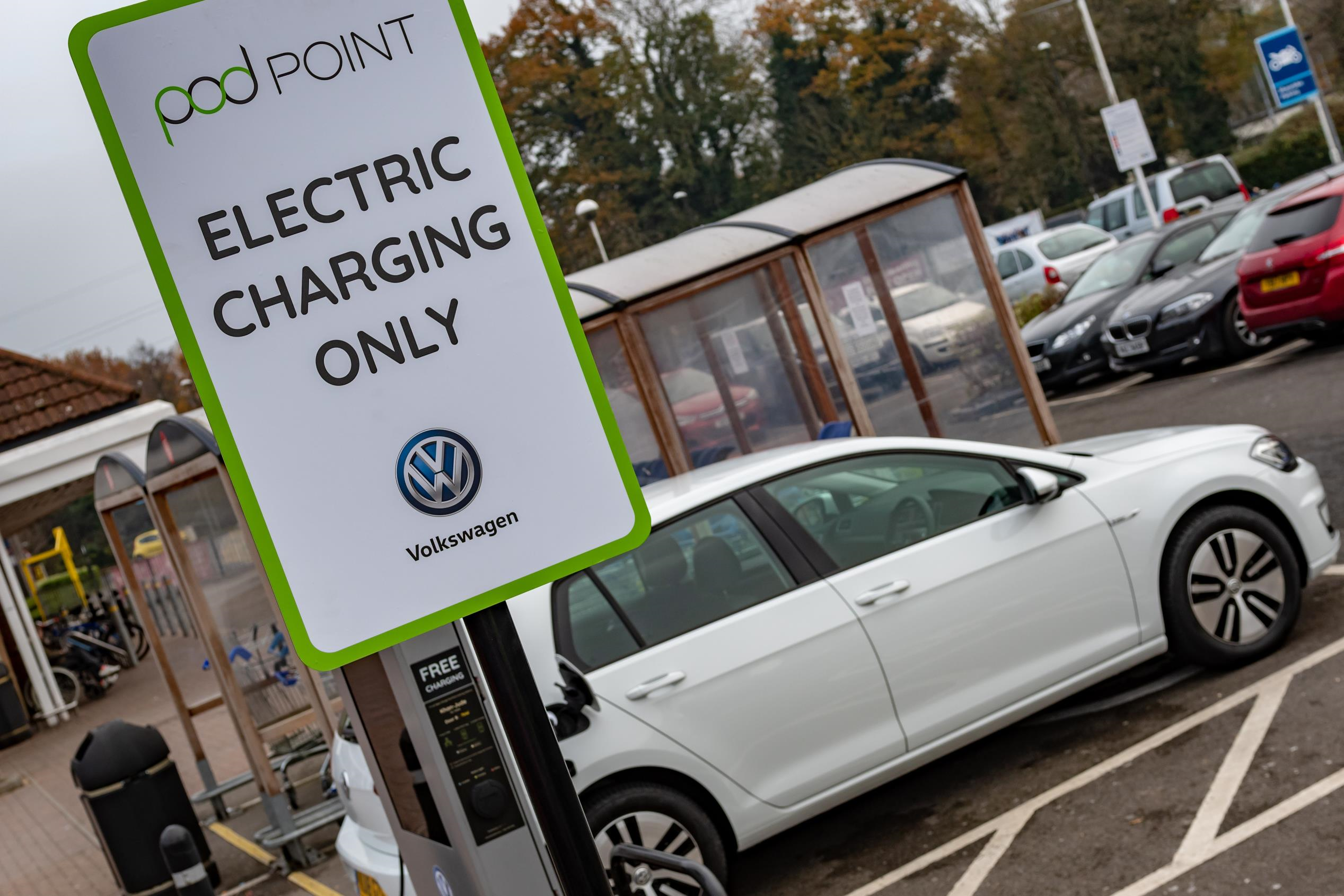 The programme will be spread evenly across Tesco Extra and Superstore car parks throughout the UK and will be installed by the largest independent public charging network operator, Pod Point. Customers will be able to charge their electric cars using a standard 7kW fast charger completely free (from the outset, although a small fee could arise in due course), or benefit from the use of a rapid 50kW charger for a small cost in line with the market rate.
An ambitious initiative, it underlines VW's commitment to becoming a leading player in e-mobility and to deliver on its pledge to sell one million electric cars a year worldwide by 2025. The 'sinner-to-saint' transformation is hardly a surprise, as the company's ID. range of all-electric models, based on the VW Group's new MEB electric platform, will start being sold here next year, as order books open for the ID. Hatch, which is a fully-electric Golf-sized car that will be followed from 2020 by production versions of the ID. Buzz (an MPV class contender) and ID. Crozz (SUV) concept cars.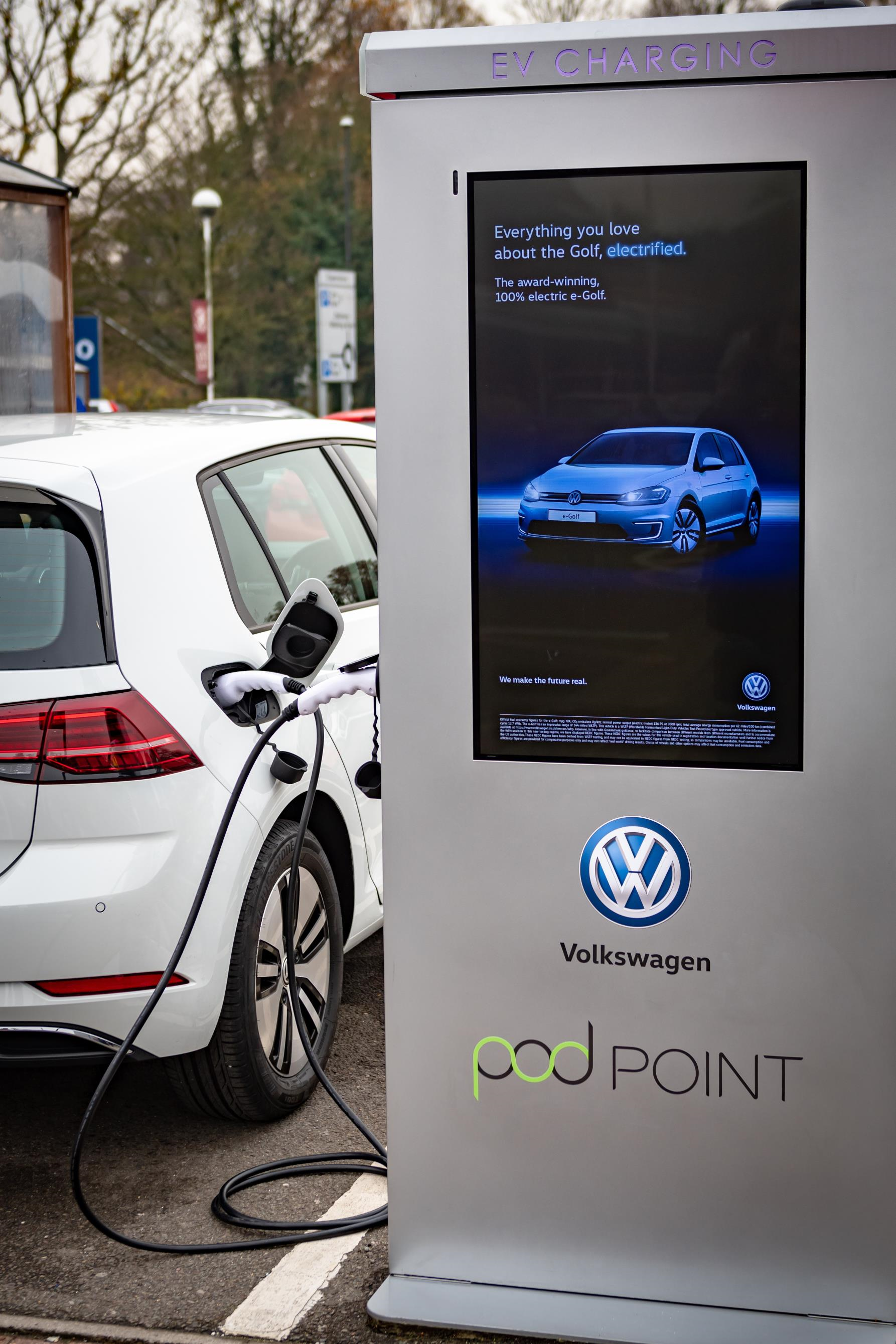 To be fair, the growing appeal of VW's electric cars is already well under way, with the e-Golf and e-up! models supplementing an on-going, if small, growth of the UK EV market segment. Needless to say, Tesco, which already commands 20% of every UK resident's post-tax salary, wants to offer customers and local communities an alternative to fossil fuels, in order to play its part in supporting the transition to a low-carbon, clean air UK. It goes someway towards Tesco's commitment, made in May 2017, to the use of 100% renewable electricity.
A spokeswoman from Volkswagen UK, said: "This incredibly exciting partnership underlines the scale and ambition of our electric car programme in the UK. Working with both Tesco and Pod Point to provide a boost to the nation's network of EV chargers underscores Volkswagen brand's commitment to an electric future."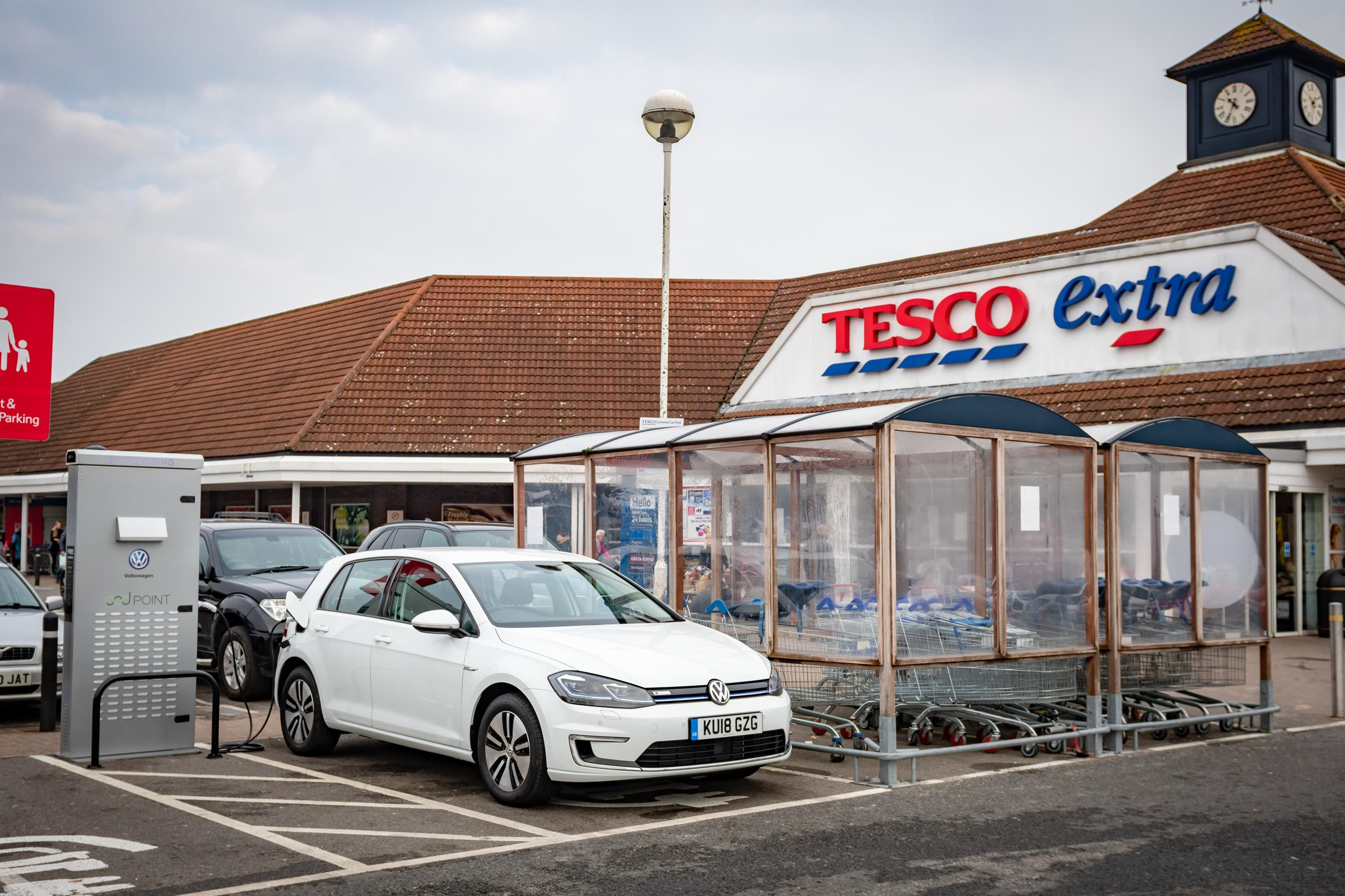 Jason Tarry, Tesco CEO (for the UK & ROI), confirmed: "This is part of our wider commitment to addressing the environmental challenges that matter most to our customers, colleagues and communities. We want to be the leading electric vehicle energy provider and to support our customers with more sustainable solutions. Our EV network provides a choice for our customers and recharging, while they shop, is another small way to make their lives easier."
Erik Fairbairn, CEO of Pod Point, added: "Our agreement with Tesco and VW equates to a 14% increase in the number of public EV charging bays in the UK and is a landmark day for electric vehicle drivers, as we grow our network too."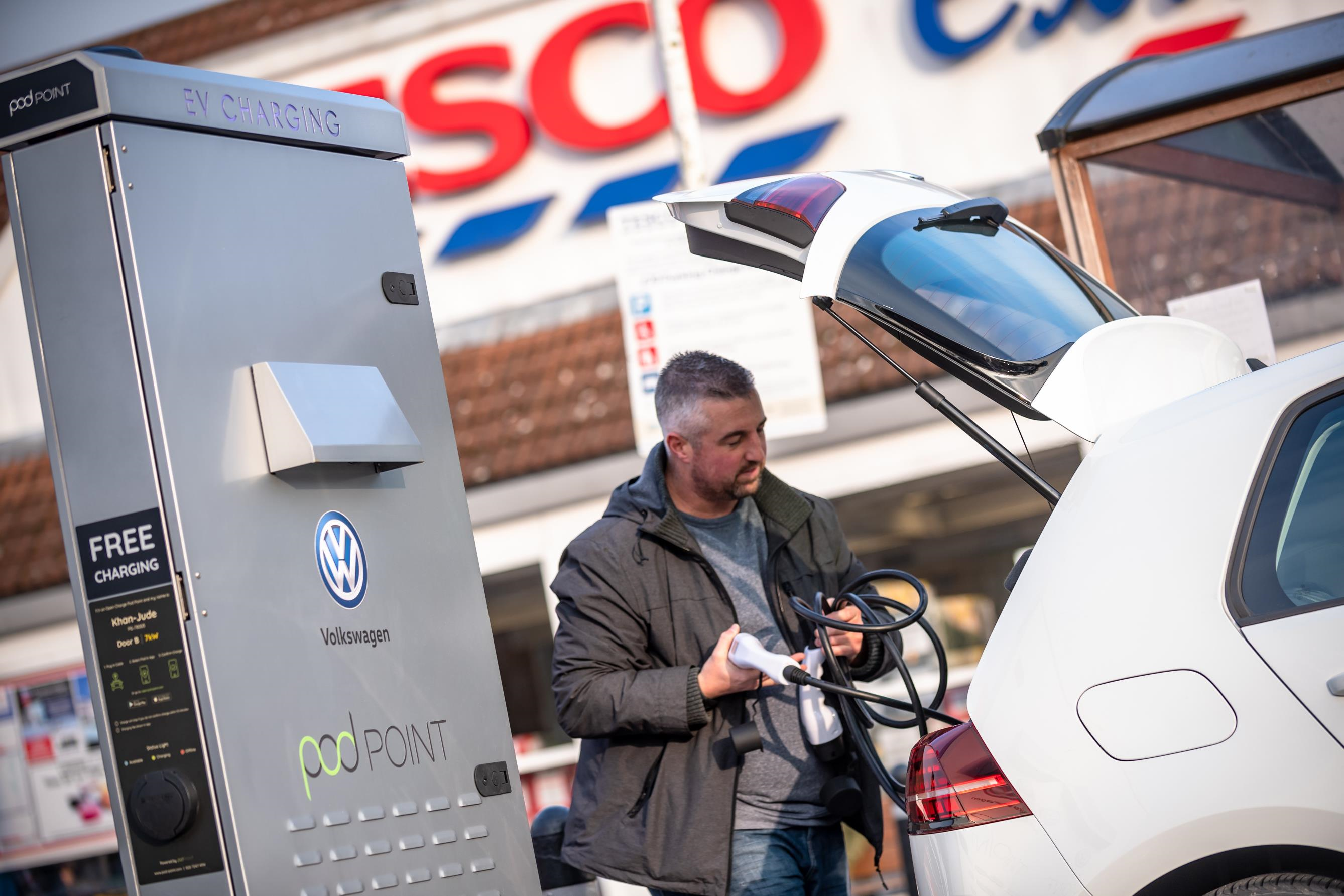 Of course, some consumers will see this activity as little more than superficial exploitation, by two relative giants, of a market that is trying to find its feet. After all, nothing in this life is ever actually 'free' of charge. Yet, on the positive side, an additional 2,400 rechargers is scraping the supply barrel of what may be required in a few years' time.