Campers Scotland was established in 2006 with a small fleet of imported Mazda Bongo campervans that were rented to tourists wishing to enjoy Scotland's wide range of attractions. In the past twelve years, it has grown its business operation to include a production line, upon which to indulge in small volume manufacturing of specialist vehicles, mostly with a campervan status.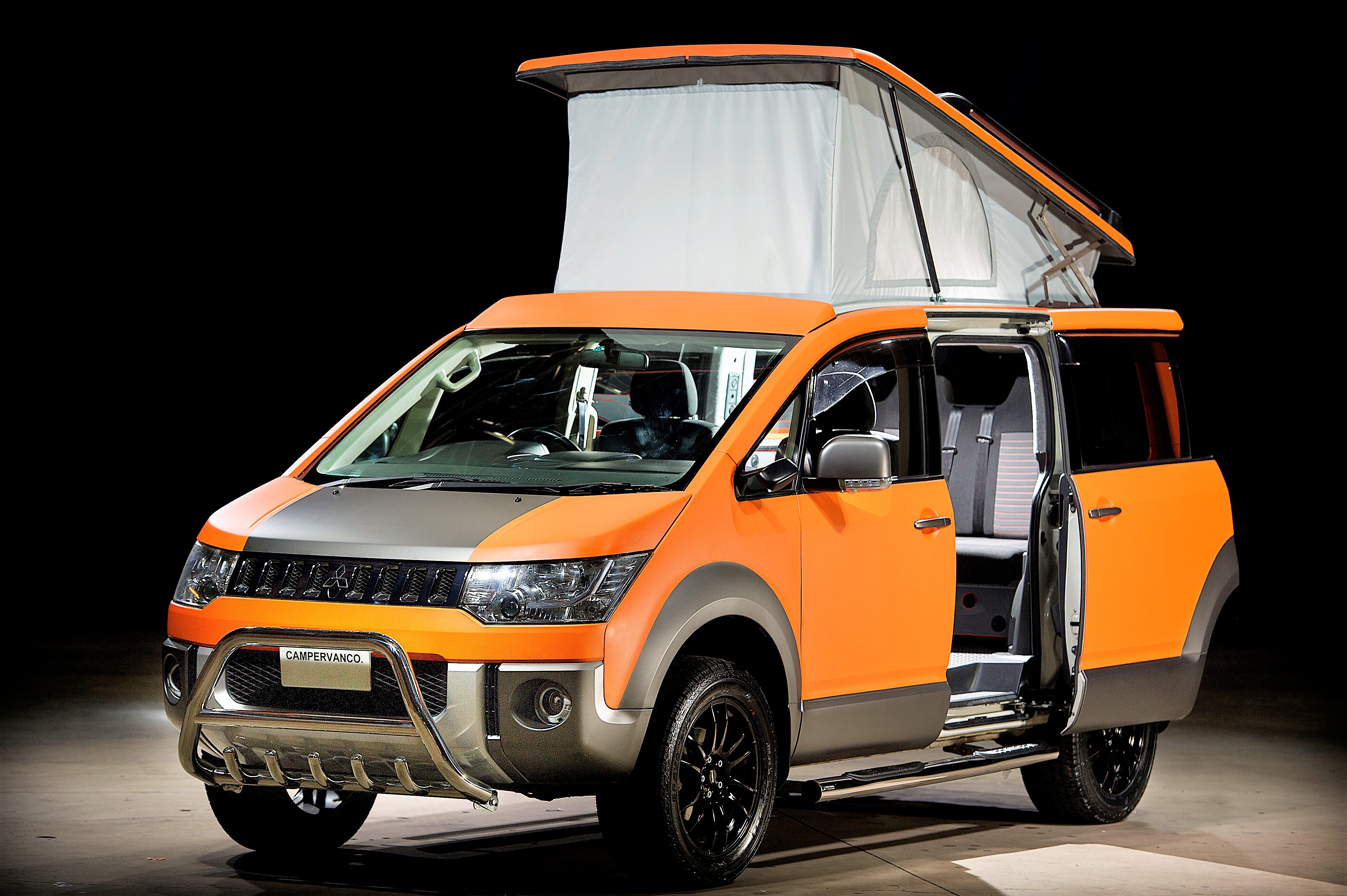 Around three years ago, it became the first campervan company to introduce hybrid campervans to the market. However, its more ambitious plan is now being realised, as its founder, Gary Hayes, has repositioned the company as The Campervan Co, with four specific sub-brands: Campers – low-emissions petrol and diesel power; Eco-Campers – using hybrid power units; Campers Hire – continuing the original rental premise; and Campers Care – to handle servicing, maintenance and repair demands.
Its most intriguing product is the all-new Mitsubishi Delica D:5 Terrain. Previous iterations of this vehicle have been 'grey-imported' to the UK for much of the past 20 years. Based loosely on a Japanese market Mitsubishi van that sits on a chassis provided by the Mitsubishi Shogun 4x4, weekend anglers and contented adventurers have benefited from its reliability and go-almost-anywhere potential. However, the Delica has never been imported officially by Mitsubishi UK.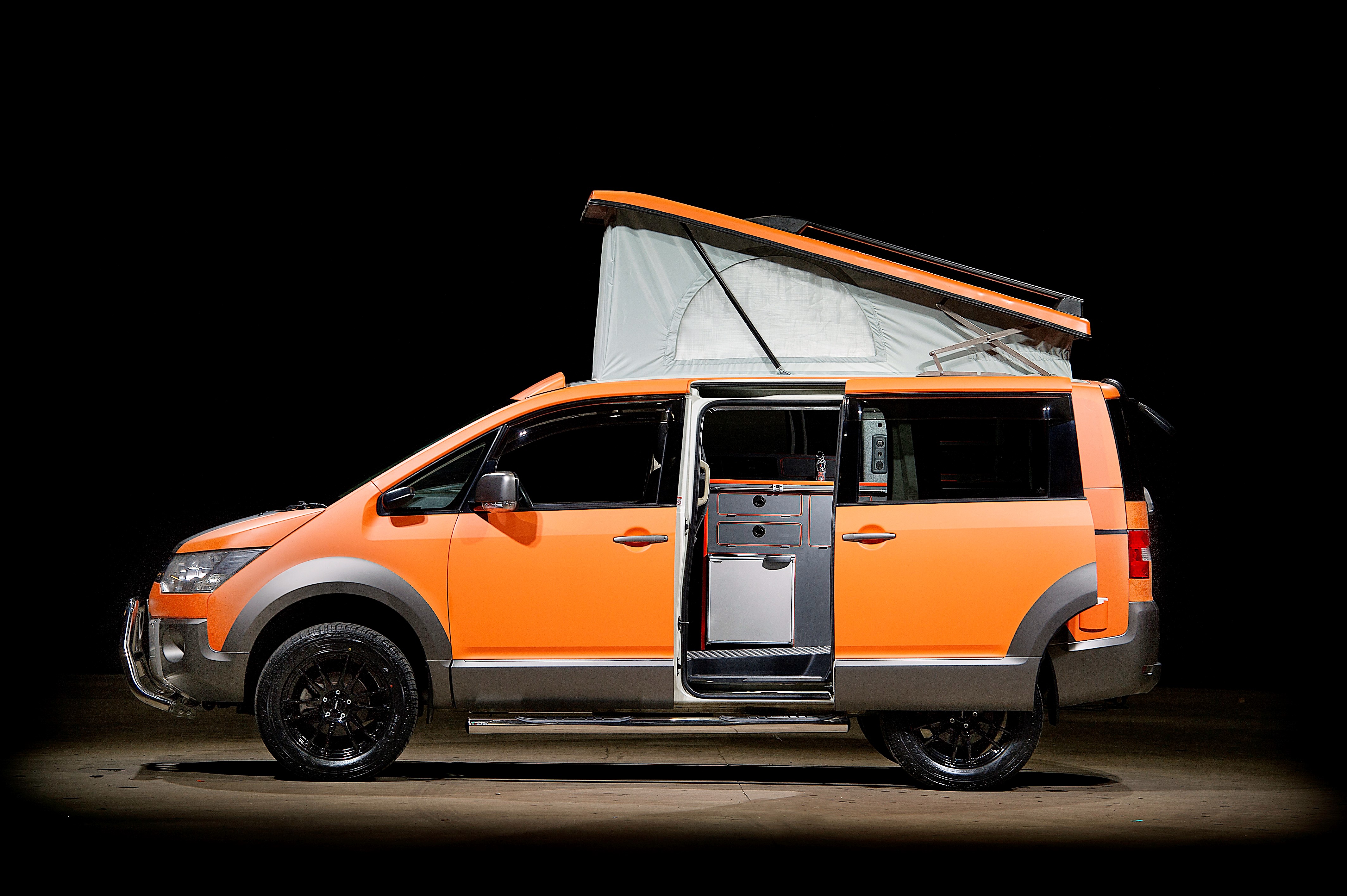 Thanks to Single Vehicle Approval regulations, limited numbers of privately imported new vehicles enable The Campervan Co to bring in street-legal models that it converts into campervans at its Scottish headquarters. They meet international safety standards, can be insured affordably as a campervan Group 2 and demand an annual road tax of just £255. As a new vehicle, it is protected with a single year's mechanical warranty that can be extended and a further two years' warranty on the campervan conversion.
The Campervan Co is one of the UK's biggest Japanese vehicle importers and offers very high-grade base vehicles, with ground-breaking designs and upgrades. It has pioneered not just the Delica D:5 Terrain but also the Alphard Hybrid Eco Camper range, the Nissan Elgrand Exec Deluxe and the Honda Evolution. The firm has also designed and built new and used VW T6 and Ford Transit Campervans and is due to make a very exciting announcement later this summer about a brand-new PHEV campervan.
As Gary Hayes explained: "Like no other camper on, or off the road, the 4WD Delica D:5 Terrain campervan will take you and your crew to wild and rugged places. You can camp, cook, sleep in glens, near lochs, your favourite sandy beaches, or in a forest. The Terrain is built to sleep and cater for four people. It is equipped with two renewable energy cookers. The diff-lock can be activated for slippery off-road surfaces and it is well-insulated for sub-zero conditions. The ground-breaking, off-road Delica has multiple features expected of a top of the range campervan."