MINI Hatch and Convertible
The one where it all started…the MINI 3-door Hatch and Convertible have never looked better! With modern features and technology throughout, and its unmissable exterior that we all know and love, it really is a special car. The MINI Hatch is a fantastic car to drive with its go-kart feel to it thanks to the low centre of gravity and sporty chassis. The MINI Hatch and Convertible both boast a striking look that is widely recognised and are absolutely delightful to drive. MINI's clever use of space means that if you drop the 3-door Hatch 60/40 split rear seats, you will have a staggering 731 litres for your luggage, and the 5-door Hatch you'll have 941 litres. Plenty of space for your MINI-breaks, no matter if they are near or far! The MINI Convertible is an exceptional vehicle to both drive and admire, with its fully electric soft-top, it is the perfect car for a thrilling open air drive.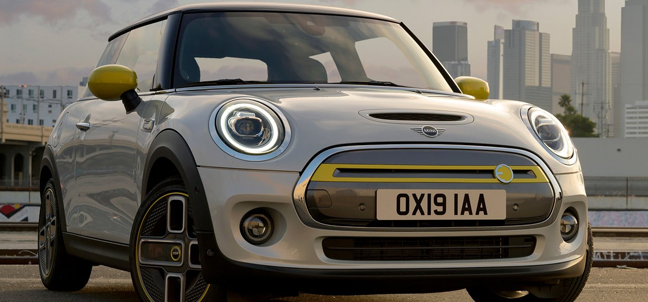 MINI Electric
The MINI Electric has many benefits, including its versatility. The T shaped battery located under the seats, means there is ample room for grocery runs, school runs, and staycation adventures with all the family. The MINI Electric has all the essentials you could need from an electric vehicle, including the ability to dart from 0-62mph in a mere 7.3 seconds, keeping the MINI go-kart thrill in a sustainable way. Not only does the MINI Electric offer a range of between 140 – 145* miles – making it suitable for either congested areas or cruising the motorway – the running costs are around three quarters cheaper than a petrol or diesel variant, costing as little as 4p per mile. The installation of a home Wallbox will also help reduce any charging concerns you may have, whilst reducing charging time from 12 hours to just over 3 hours (0-80%). You can also pre-set your charge timing preferences to benefit from lower cost energy times.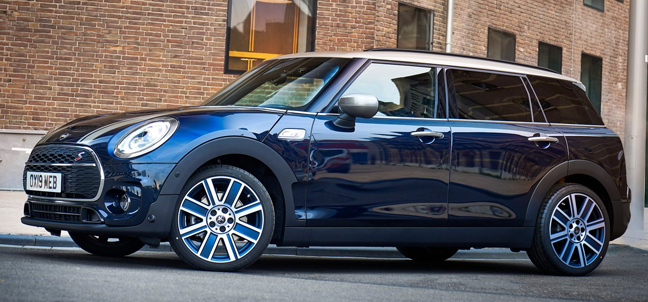 MINI Clubman
The MINI Clubman is the ideal model for those people who want to experience a sprinted drive yet need to fit the whole family. Offering 5 seats and 1,250 litres of space with the seats down, and 360 litres with them up, there's no need to argue over who has the bags on their lap, there is plenty of room! The MINI Clubman is arguably the most sophisticated MINI produced and is a substantial set up in its size and versatility. It boasts the latest innovative technology including 8.8" centre display screen, Apple CarPlay, cruise control with brake function and lots more. The MINI Clubman offers three style options, so whether you'd like to stick with the timeless classic, go for the sporty vibe, or the elegant exclusive, you really can make it your own.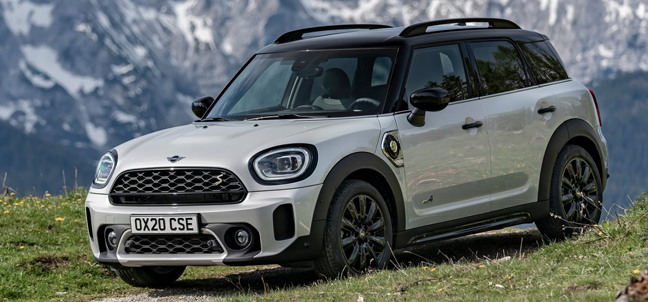 MINI Countryman
One of the most spacious MINIs, The MINI Countryman provides the ideal balance between spontaneity and practicality, providing ample room there really is enough space for all. The MINI Countryman first launched in 2010 and was the first models in the MINI range to have four doors and a wide-opening rear lid. It truly is one of MINI's most spacious models, so whether you need the luggage space for your weekends away or have a furry companion to take away with you, you won't be short of space with the MINI Countryman. You also have the choice of either a plug-in hybrid engine which has many benefits including lower running costs, or the traditional combustion engine to really feel the power of the car. The interior features boast innovative technology including the 8.8" centre display screen, Apple CarPlay, intelligent emergency calling and lots more!
We think there really is a MINI for all seasons, whether you're a thrill-seeker and love the idea of driving around town with the wind in your hair, or if you're after a more versatile family car, MINI really does have something for everyone. Turning 63 years old this year, having produced well over 10 million MINI's at MINI Plant Oxford, and being extremely popular with pampered pooches, you can trust that MINI produce excellent cars and will be sure to have a suitable vehicle for you.