Set to go into production imminently, the Vivaro Life is a larger MPV version of the Vivaro van that will be offered in two lengths, tailor-made to customer requirements: the 4.95m 'Medium' and the 5.30m 'Large' will come with up to nine seats. Intended to meet most demands, they will feature flexible interiors, high comfort and sophisticated driver assistance systems, as well as state-of-the-art infotainment, head-up display and camera/radar-based active cruise control.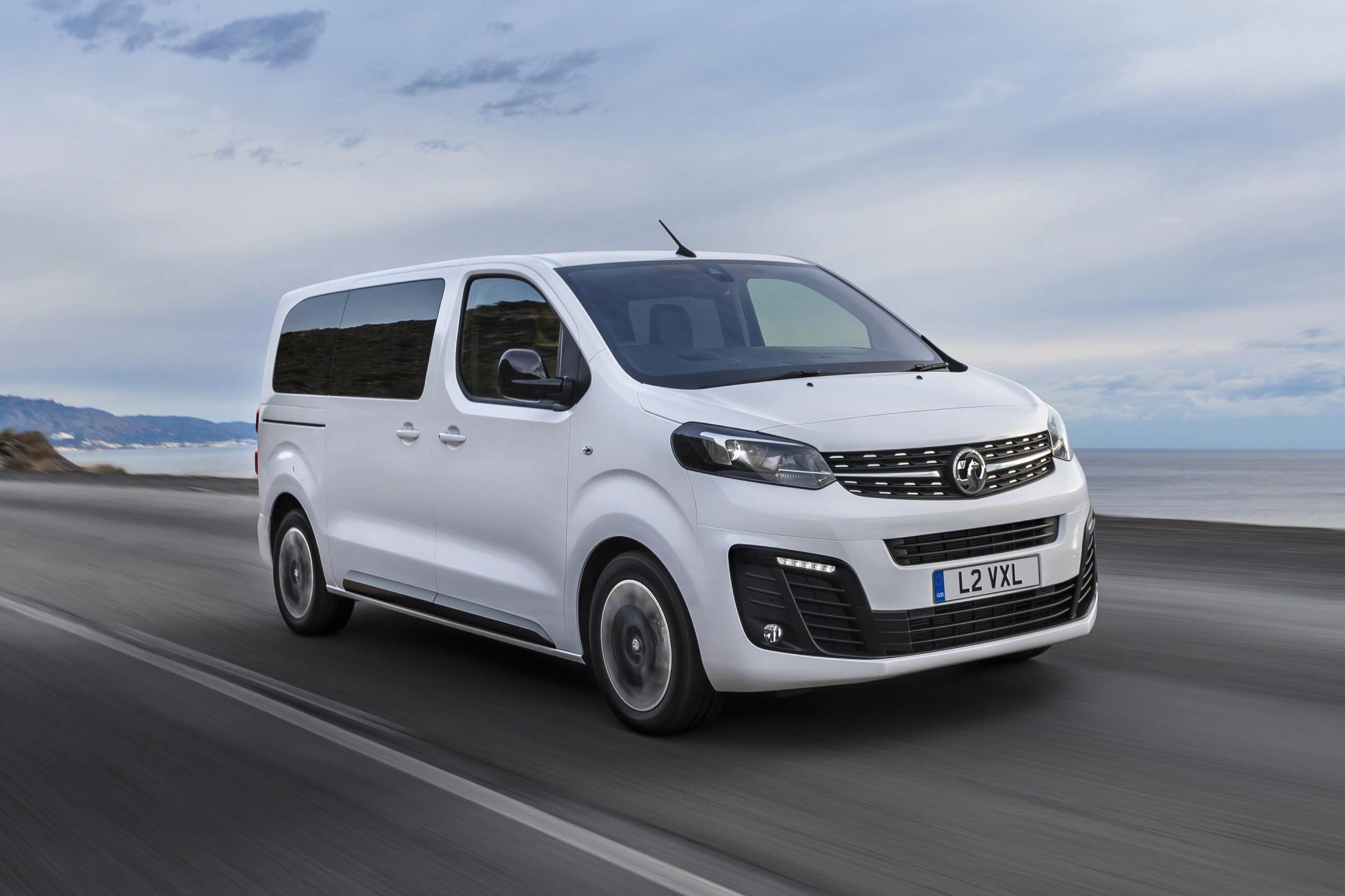 Paired with what Vauxhall states are its design cues, balanced proportions and short overhangs, the badge-engineered van conversion will keep manufacturing hopes high at Luton. Both drivers and passengers benefit from a two-piece panoramic roof and an opening window in the tailgate. Vauxhall will offer a purely electric version in early 2021, another milestone for the brand.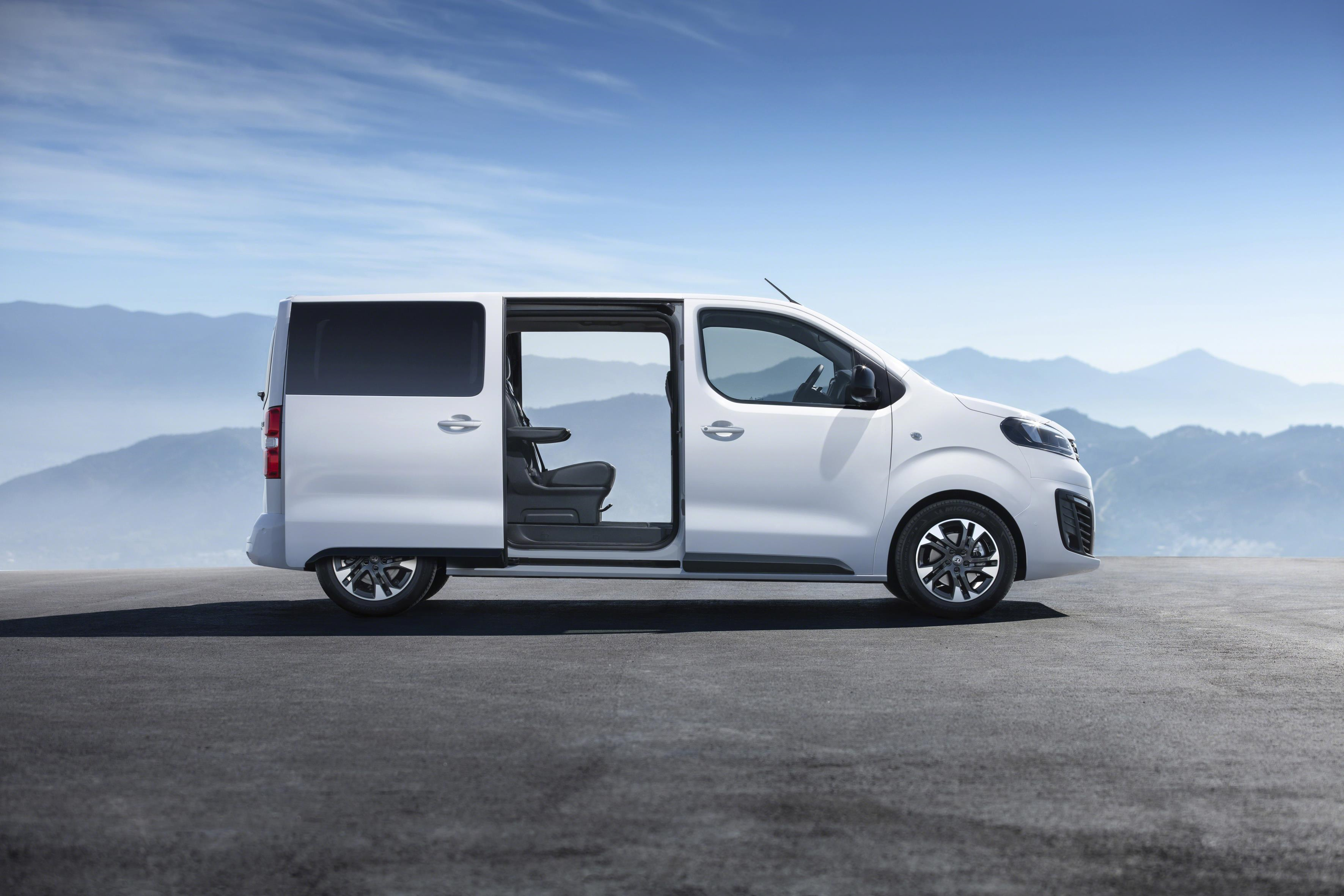 Stylish, highly-equipped shuttles are in great demand in this market segment. Vauxhall offers leather seats on aluminium rails that allow full and easy adjustment. The folding back of the front passenger seat allows the transportation of objects up to 3.50m in length. The removal of the seats raises the total carrying capacity to 3,397 litres.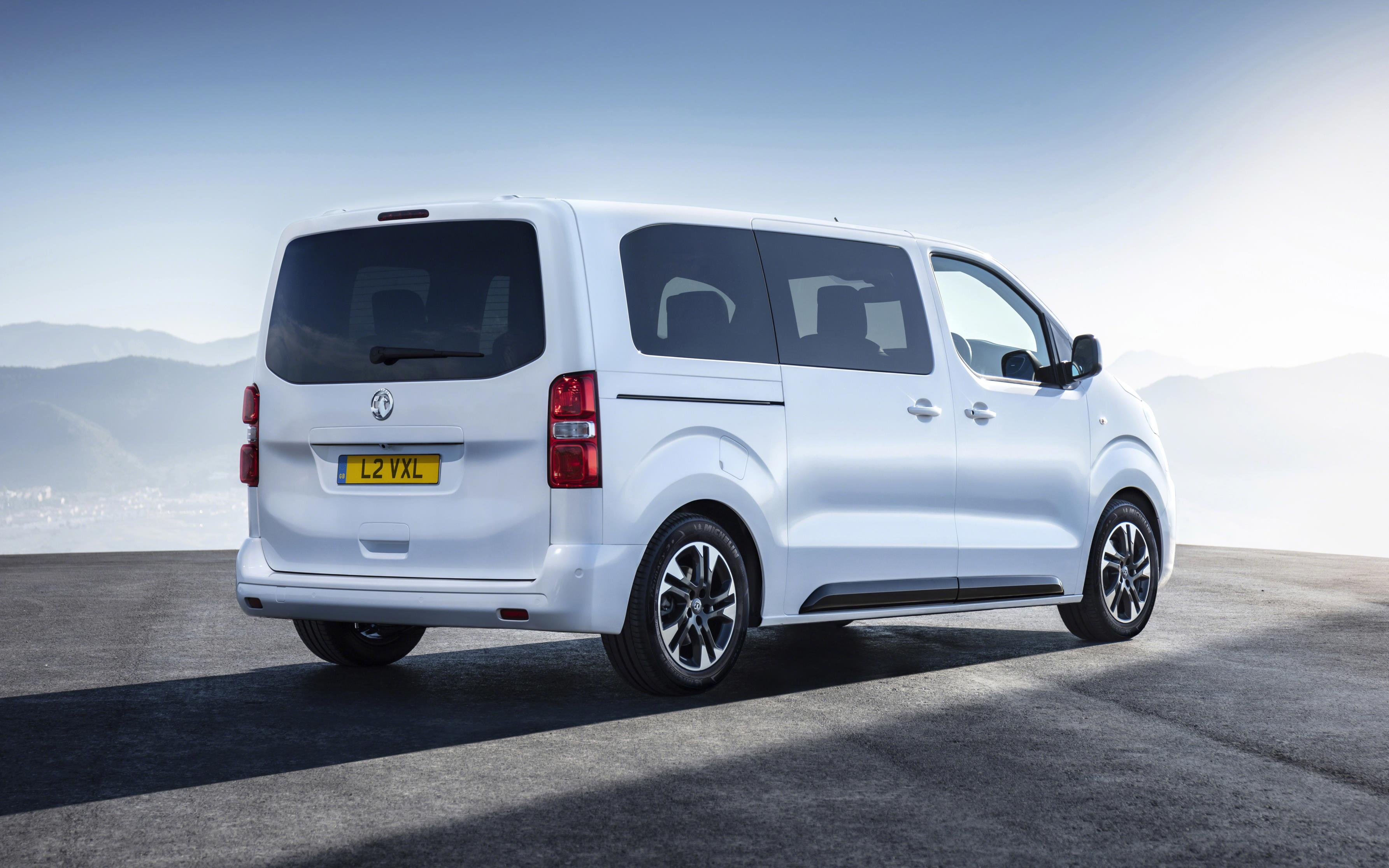 Luxurious 'Lounge' trim is available for the Large versions, with front seats featuring massage and electric heating, two movable leather chairs behind, each with a 48cm wide seat cushion. VIP passengers can thus also sit facing each other and enjoy the legroom. A movable table also folds away to provide additional storage space for small objects. All versions of the Vivaro Life are less than 1.90m high and can access typical underground garages, important for use as hotel shuttle. PSA's IntelliGrip traction control system is also available.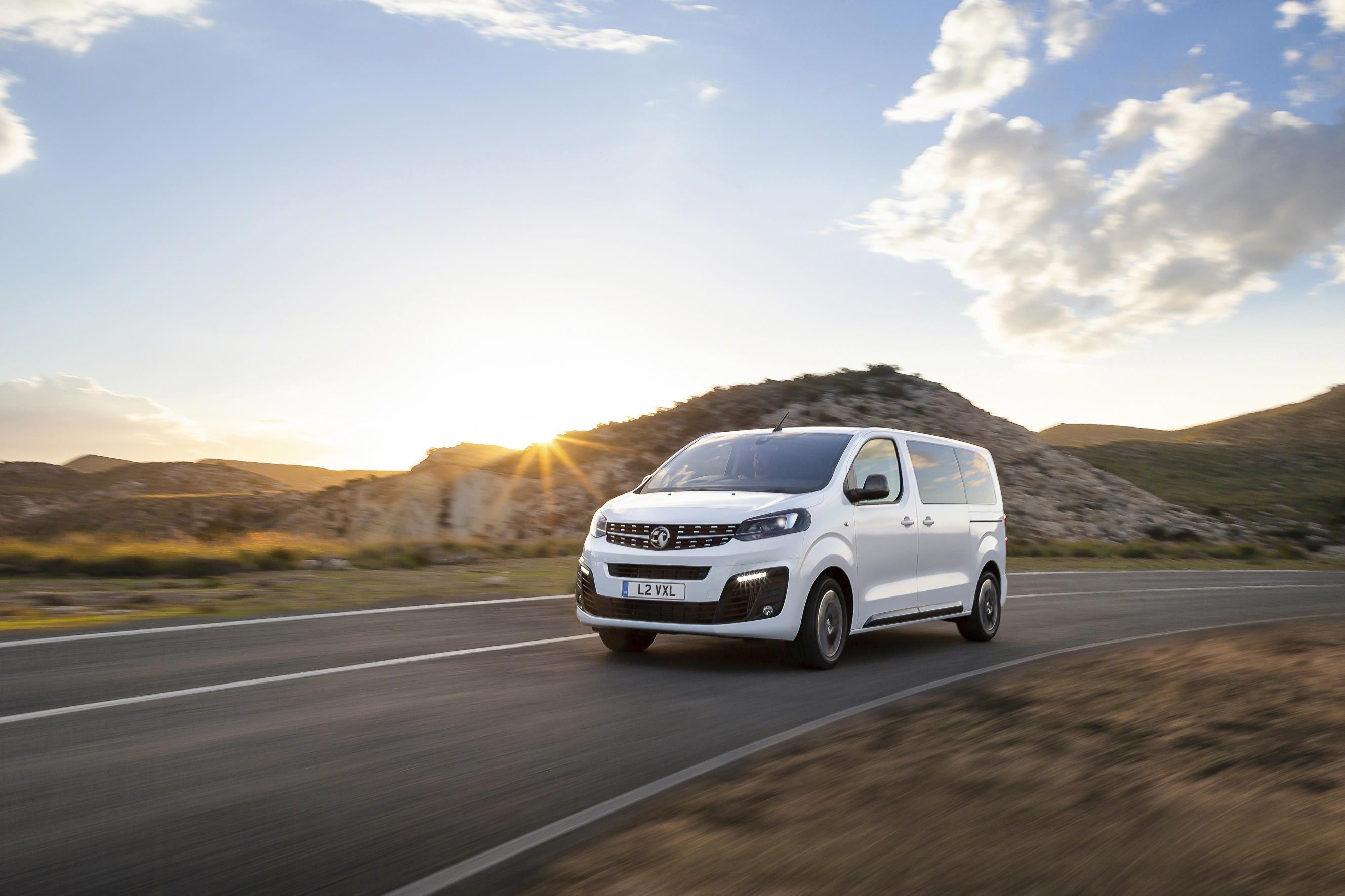 Driver assistance systems proliferate, with a camera and radar monitoring the area in front of the vehicle. The system recognises pedestrians crossing the road and can initiate an emergency braking manoeuvre at speeds up to 18mph. Intelligent cruise control adjusts the speed to that of the vehicle in front, automatically decelerates and can reduce the speed to 12mph, if necessary. Lane-keep assist, drowsiness alert and high-beam assist are all available, as well as a colour head-up display.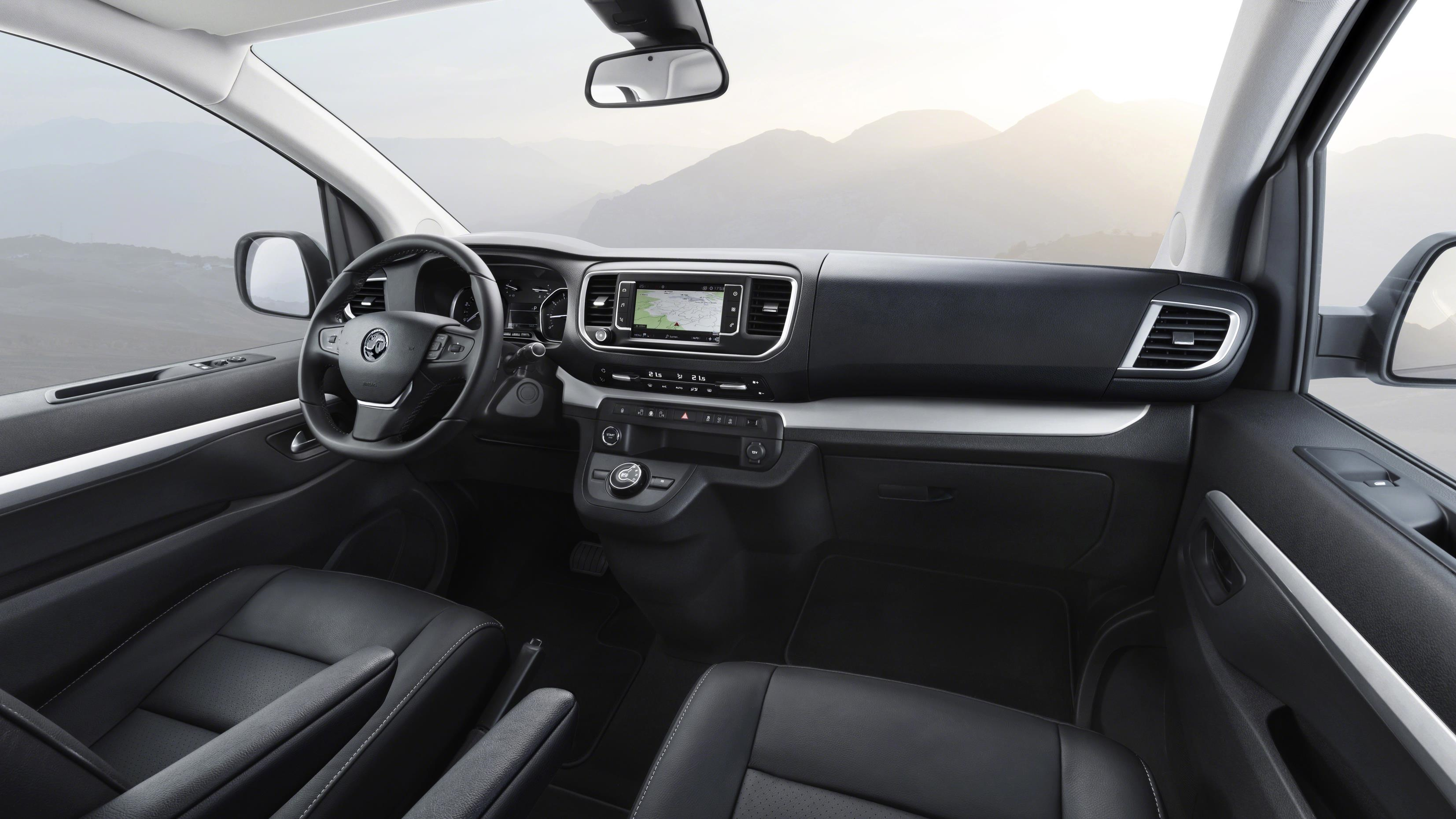 All-round visibility is particularly important in larger vehicles and radar sensors in the front and rear bumpers alert the driver to obstacles, when parking. The image from the rear-view camera is displayed on either the interior mirror, or the 7.0-inch screen in the dashboard. Multimedia and Multimedia Navi infotainment systems feature phone integration, via Apple CarPlay and Android Auto. Vauxhall Connect works with the navigation system and includes real-time traffic information for the latest status on the roads. A powerful sound system is available with all trim levels. In the top-of-the-line version, passengers enjoy first class acoustics thanks to ten loudspeakers.