Volkswagen created the GTi, which was, for many years, and still is in its more basic of weight-inflated forms, the ultimate hatchback that meets most demands head on. However, VW has bowed to perceived consumer requirements and increased power to continuously greater levels. Power is NOT everything, despite pool room boasting rights, as there is always a higher cost involved, whether in technological support, or running costs.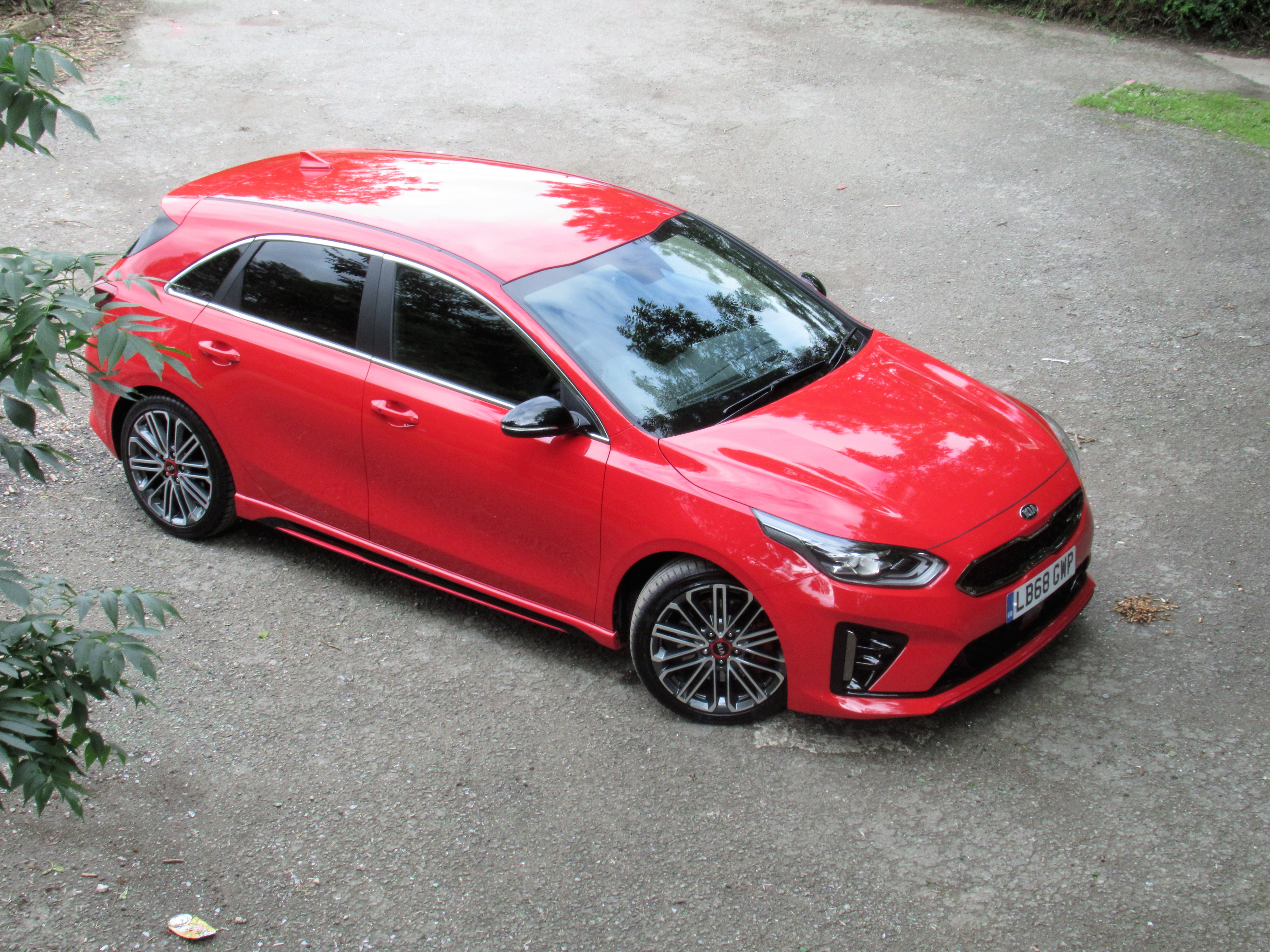 The Kia route is based on a notional power output of 200bhp (201 in this form) but with every ounce of driveability retained at a pinnacle level. It is a perfect balancing act. It starts with the car's appearance, hunkered down, riding 5mm lower than the regular hatchback, with lower front 'splitter' and cross-hatched radiator grille, past tidy sill extensions to the aerodynamic rear undertray and twin tailpipes. Its 18.0-inch diameter alloy wheels clad in 225/40 section tyres are another sporting giveaway.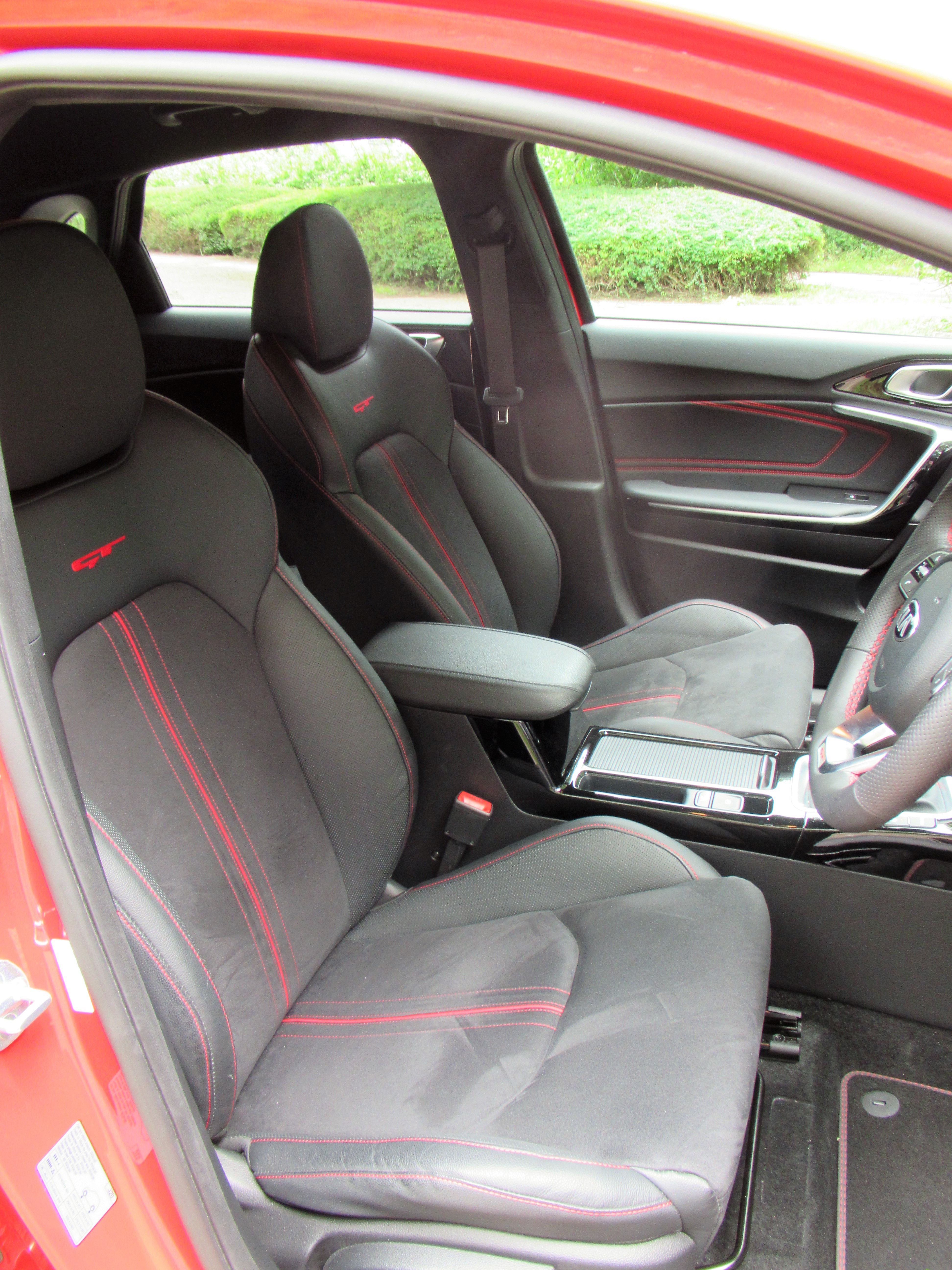 Pop the bonnet, if you will, to see the transverse layout of the 1.6-litre turbo-petrol engine. While the 195lbs ft of torque it delivers may seem modest in relation to its power output, it is over a plateau that runs from 1,500 to 4,500rpm, which ensures a vibrant amount of punch, regardless of which of the closely stacked six forward gears is selected. It is enough to score a 0-60mph sprint in just 7.2s and leggy enough for a top whack of 143mph. Yet, it is an efficient unit, capable of its 38.2mpg official combined fuel return, while emitting 163g/km of CO2.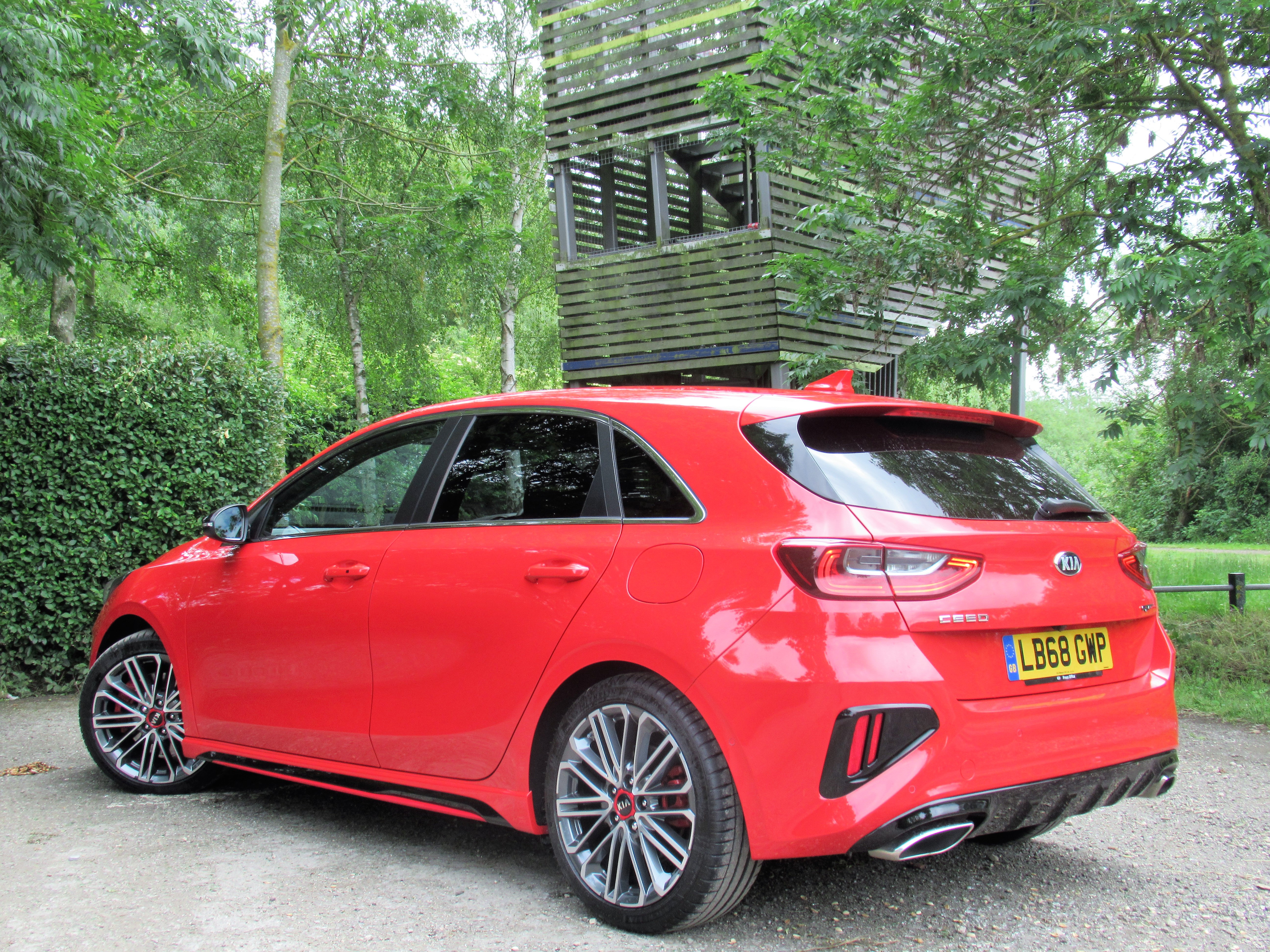 Never less than eager to accelerate briskly on demand, the Ceed GT's greatest capabilities lie in covering cross-country driving routes in the most engaging manner. The gorgeous snickety-snack of the positive gearchange is matched to a well-weighted clutch pedal, while the brake and throttle action are also perfectly balanced. There is a slight issue created by the car's anti-pollution gear, which causes the revs to drop too slowly, although it is seldom a problem, when indulging in the GT's potential.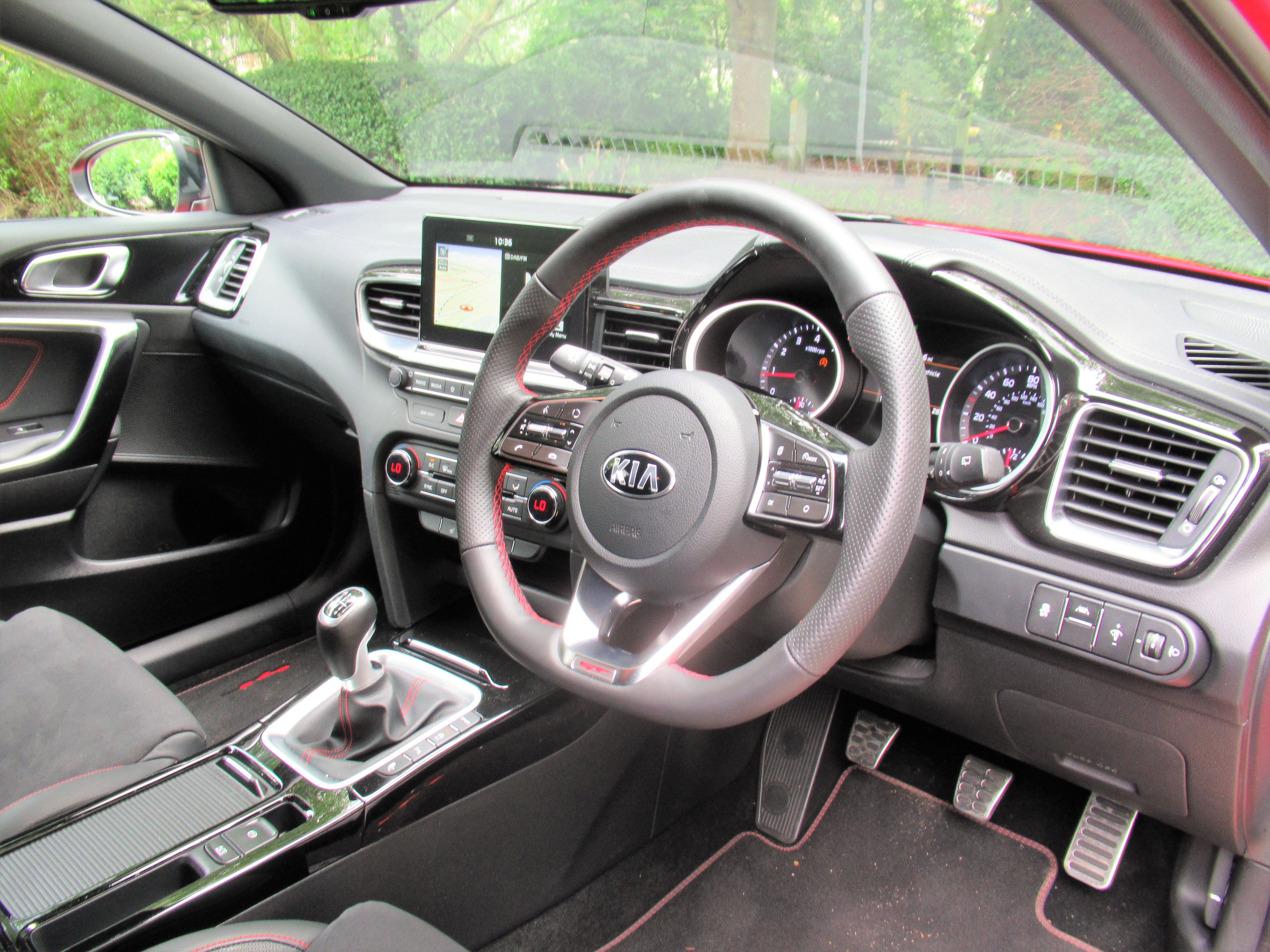 Its ride is firm but not uncomfortably so, while body roll is controlled and the quick power steering reacts perfectly to driver input. Slight over-damping of the steering relieves it of a small amount of feedback but not enough to cause upset. Even on the most demanding of B-roads, the Ceed GT provides a high level of responsiveness that allows amazingly high speeds to be maintained in complete safety.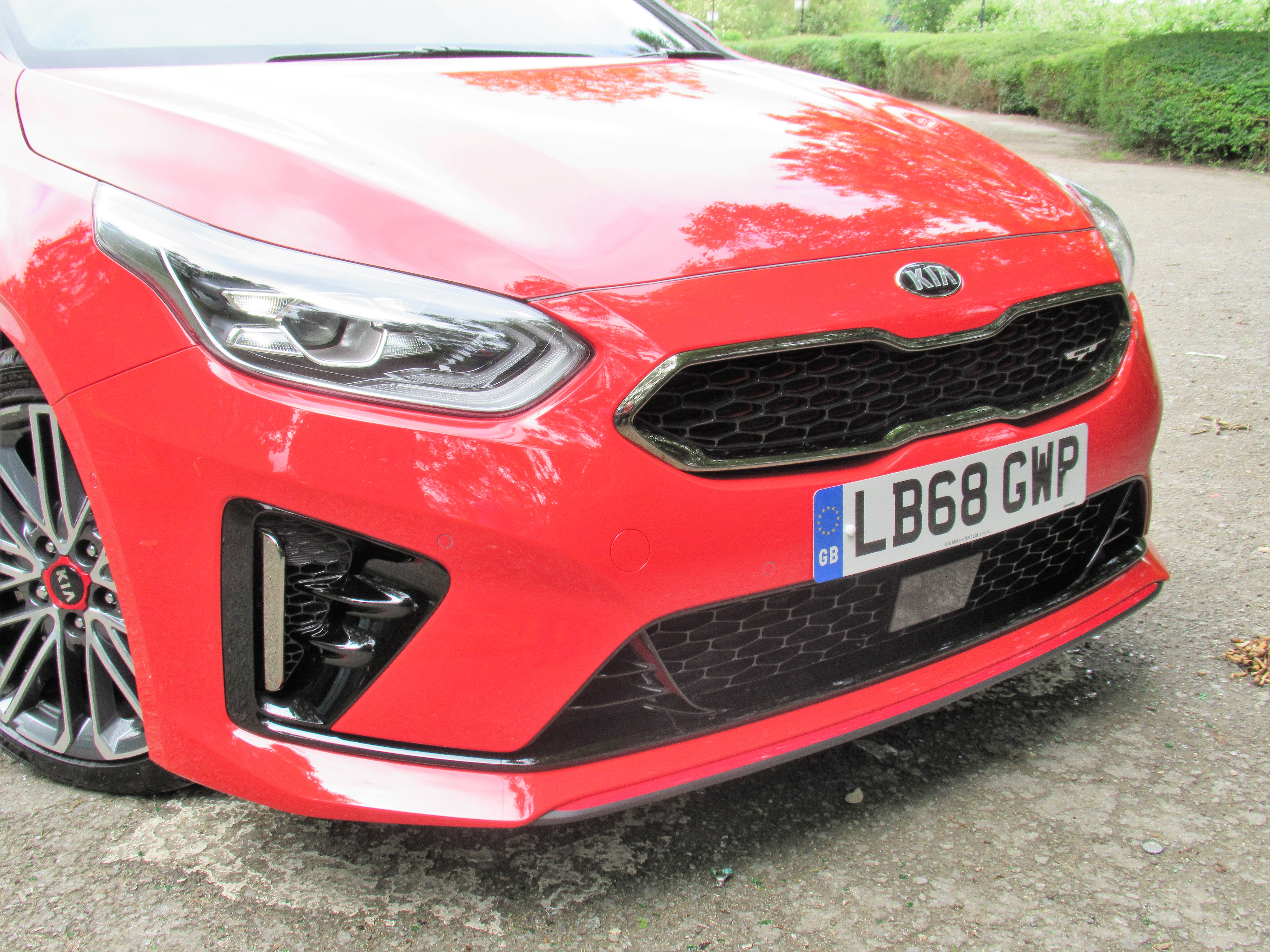 Front seat occupants benefit from excellent space utilisation, although the back seat can be cramped behind taller people. The driving position is perfect. The adjustable height boot floor is well-shaped (395-litres) and as well-trimmed as the rest of the car. In fact, it is the overall quality of the Ceed GT's trim that confirms its excellence.