Ten Second Review
A Skoda Octavia was once the least sophisticated of all the Volkswagen Group's family hatchback products. Not any more. Almost nothing has been held back for this fourth generation version. It's still bigger and better value than most of its rivals, a Mondeo-sized medium range hatch for the price of a Focus-sized one. The difference now though, is that it's clever enough, once again, to change the way you think about Skoda.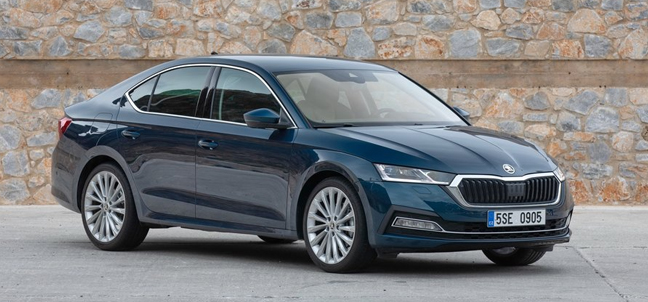 Background
You can trace the Skoda success story of the last few decades back to the original launch of one model: this one - the Octavia. Right from its very first appearance in 1996, this has been a car that's always super-sized its value proposition, offering more space than the class norm. For first and second generation versions, that class saw competition amongst Focus and Astra-class family hatches. The MK3 model of 2012 took a step up in the world, virtually big enough to compete with Mondeos and Insignias in the larger medium range segment and this fourth generation version continues to offer that kind of proposition.


This Octavia though, is more sophisticated than ever before - and cleverer too - as it has to be to distance itself from the simpler, but not much smaller Scala model that hit the market in the Spring of 2019, not long before this car arrived. The Scala is the car to choose for Skoda motoring as it used to be, light on frills and cutting-edge technology but solid, reliable, value-laden and built to last. This Octavia, in contrast, is more a signpost to a direction the Czech brand wants to go in the future: one that shares the very latest technology with more luxurious brands in the Volkswagen Group stable.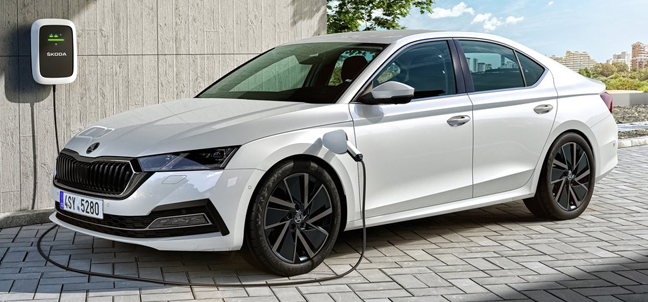 Engines and Tech Spec
The powerplant range here has a familiar look if you're familiar with Skoda's borrowed Wolfsburg-sourced engineware. So things kick off with a 1.0-litre three cylinder TSI petrol unit offering 110PS that looks too feeble to propel a car of this size along with much alacrity but actually does surprisingly well. There's also the usual 1.5 TSI EVO 150PS petrol powerplant. Choose the DSG auto with either of these petrol engines and your Octavia will also come fitted out with the brand's latest 'e-TECH'-branded 48-volt mild hybrid engine tech. More on that later. If you want an extra does of electrification, this model line offers two plug-in hybrid 'iV' model options. This powertrain is offered in 204PS form or, with the sporty vRS iV, in uprated 245PS guise. The rarest petrol choice will be the 2.0 TSI 190PS unit which only comes in 4x4 form and predictably can only be had with a DSG auto.


Of more interest to many Octavia buyers will be the various 2.0 TDI diesel options - there are 116 and 150PS versions of this four cylinder unit. Plus there's a top 200PS biturbo version of this 2.0 TDI powerplant that has to be paired with DSG transmission and 4WD. As before, there's an SUV-inspired 'Scout' version of the estate body style complete with standard AWD and a slightly raised ride height. Like its predecessor, this MK4 Octavia uses the Volkswagen Group's MQB front wheel drive and All-Wheel Drive platform, but in this case the revised version of it that recently debuted on the new-era MK8 Volkswagen Golf.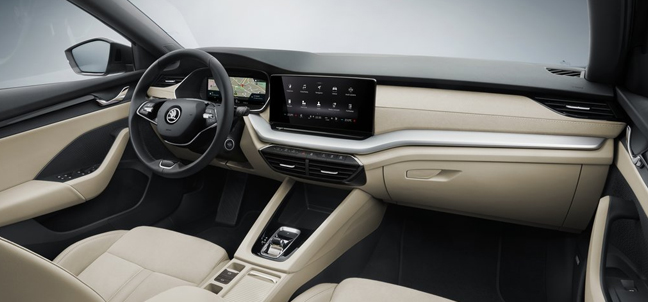 Design and Build
The last Octavia took quite a big step forward in size; this one has grown more slightly, the hatchback version 19mm longer than before with the ever-popular estate variant now 22mm lengthier. In both cases, width has increased by 15mm. Visually, you'd certainly recognise this as an Octavia if you'd owned one before, but the car looks a little more mature and sophisticated now and features full-LED headlights as standard. LED lighting also features in the wider, thinner rear lamps.


Where work was needed on this model line though, was in the cabin. Skoda interiors have always been smart and functional but a little dull. This one could almost fool you that you were sitting in a VW Passat, which is another way of saying that quite a big step forward in perceived quality has been now made. Softer-touch plastics, much more chrome trim and configurable LED ambient lighting all now feature and the new two-spoke multi-function steering wheel looks smart too. As is the current fashion, a digital instrument binnacle display is available, this one 10.25-inches in size. It's complemented by your choice of centre-dash screen; there are four choices, a base 8.25-inch monitor, then, if you can afford more, three 10-inch displays of varying functionality. As usual with an Octavia, back seat space is class-leading. As is boot capacity, which has grown to 600-litres in the hatch, or 640-litres in the estate.

Cost of Ownership
The e-TECH system that features on Octavia 1.0 TSI petrol models fitted with DSG auto transmission is of course the same one we're increasingly seeing on various VW Group models. To recap, it pairs a 12-volt belt-driven starter motor with a small 48-volt lithium ion-battery, which stores energy that's recuperated under braking. The setup assists the petrol engine with a small electric boost, while also enabling this Skoda to coast with the engine completely disengaged at speed on the highway, improving efficiency and reducing CO2 emissions. Don't get your hopes up too high though, as to the effect all of this will have on your running costs. Experience with equivalent Audis has shown us that it doesn't make an enormous amount of difference.


If a difference is what you want, then what you need is the Octavia iV (apparently the letters referenvce 'innovative car'), which is the brand's first plug-in model in this segment. Here, a 1.4 TSI petrol engine combines with an e-motor fed by a 13kWh lithium-ion battery pack and, when the cells are fully charged, will enable an Octavia iV to travel for a WLTP-rated all-electric driving range of 34 miles.
Many Octavia buyers will stick with diesel power. The brand quotes a WLTP emissions figure for the base 116PS 2.0 TDI EVO engine of up to 102g/km; for the 150PS unit, it's up to 112g/km (WLTP).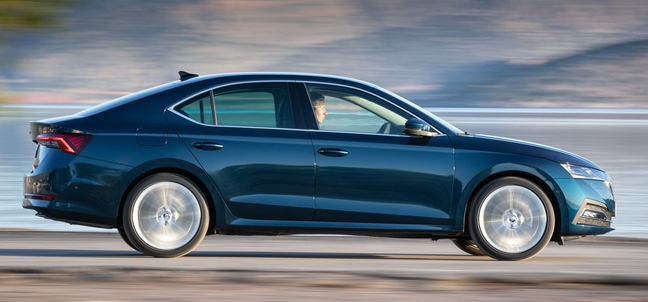 Summary
The Octavia name - based on the latin for 'eight' - is an almost inseparable part of Skoda's history, dating all the way back to 1959 when it arrived to designate the eighth design produced by the Czech brand following World War II. In modern era guise, Octavias have sold prolifically, enough, if placed end-to-end, to fill all three lanes of the complete M25. But those sales of course date back to a time when this was a slightly smaller and much less sophisticated car. How will modern era buyers cope with a version of this Skoda that's quite a lot more expensive and sophisticated. It'll be interesting to see.


What's clear is that like its Korean competitors, Skoda sees a future in which it no longer competes as a 'value brand'. That market will be left to the Chinese. Instead, the Czech maker wants a higher quality image developed alongside higher quality products - cars like this one. They want the purchase of something like an Octavia to be viewed not as a cheaper choice but instead as rather a clever one. That time may already have arrived.