It may have been a damp day weather-wise, but the players were in high spirits at the Veterans in Crisis Sunderland (VICS) charity football match at the Stadium of Light.
On Tuesday 28th May, Forces Cars Direct's very own Managing Director, Steve Thornton, once again donned his gear to play in goal as part of two teams made up of veterans and serving soldiers, competing as part of a £15,000 appeal to fund a new VICS minibus, which will help transport veterans to medical appointments, training courses and job interviews.

Steve played in the Veterans in Crisis team, playing against a side from military insurance specialists Genesis Protection Services, who organised the event. As an Army veteran himself and with many of Forces Cars Direct employees either ex-service personnel or with familial links, causes like this are particularly close to the company's heart.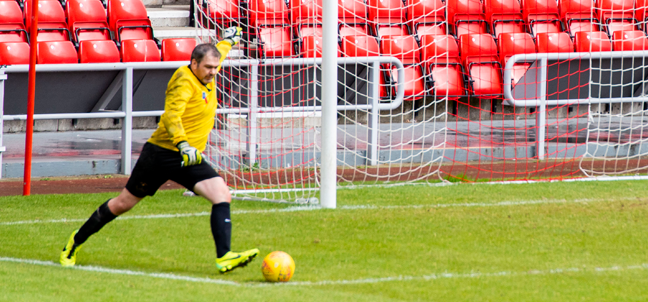 The match was thrilling, resulting in a 1 – 7 score line, sadly the Veterans in Crisis team ended up on the losing side, although the charity is undoubtedly the real winners are after this great event!
VICS, established by Ger Fowler after his experiences upon leaving the forces, supports those transitioning from service to civilian life and has made huge strides over the past 12 months. From next month, the organisation will operate from a new four storey building in Sunderland to broaden their service offering to ex-service men and women.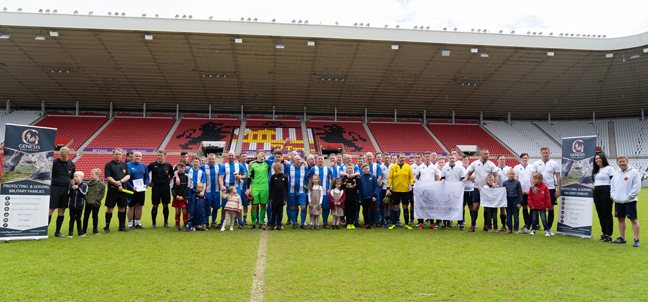 John Stephenson, Director of Operations at Genesis Protection Services, said: "We haven't counted the final total yet, but we think the match will raise in excess of £5,000, which is absolutely fantastic and will go a long way towards funding the new minibus. The support we've received from local businesses has been unbelievable, not only from a financial perspective, but an awareness one too.



"Veterans in Crisis Sunderland was born out of a need offer real, relatable support to ex-service men and women. A lot of the older guys involved with the organisation missed out on this help, but we hope the success of days like today means that this won't be the case in the next 10 or 20 years.



"Despite the success, we're determined to make next year's event even bigger and better!"

Future fundraising plans for VICS include Genesis Managing Director Sara Arthur climbing Kilimanjaro in June, and we wish her all the best with this adventure from everyone at Forces Cars Direct.