We were honoured to be able to support our partner charity, SSAFA, at Thursday's Big Brew Up event. Held at RAF Waddington, the event brought together members of the local community, volunteers, and supporters for a spot of tea, cake, and camaraderie.
The SSAFA Big Brew Up aims to raise awareness and funds for the vital support they provide to the armed forces community. This event raised £255.66 for the SSAFA Serving Community Teams at Waddington, Digby and Cranwell.
With our stall laid out on the route to a coffee shop with a broken coffee machine, the timing couldn't have been better! Tables of stunning cakes, cupcakes and cookies, the smell of freshly-brewed coffee, and everything decked out in red, white and blue (SSAFA colours and Forces Cars Direct colours!). How could anyone resist?!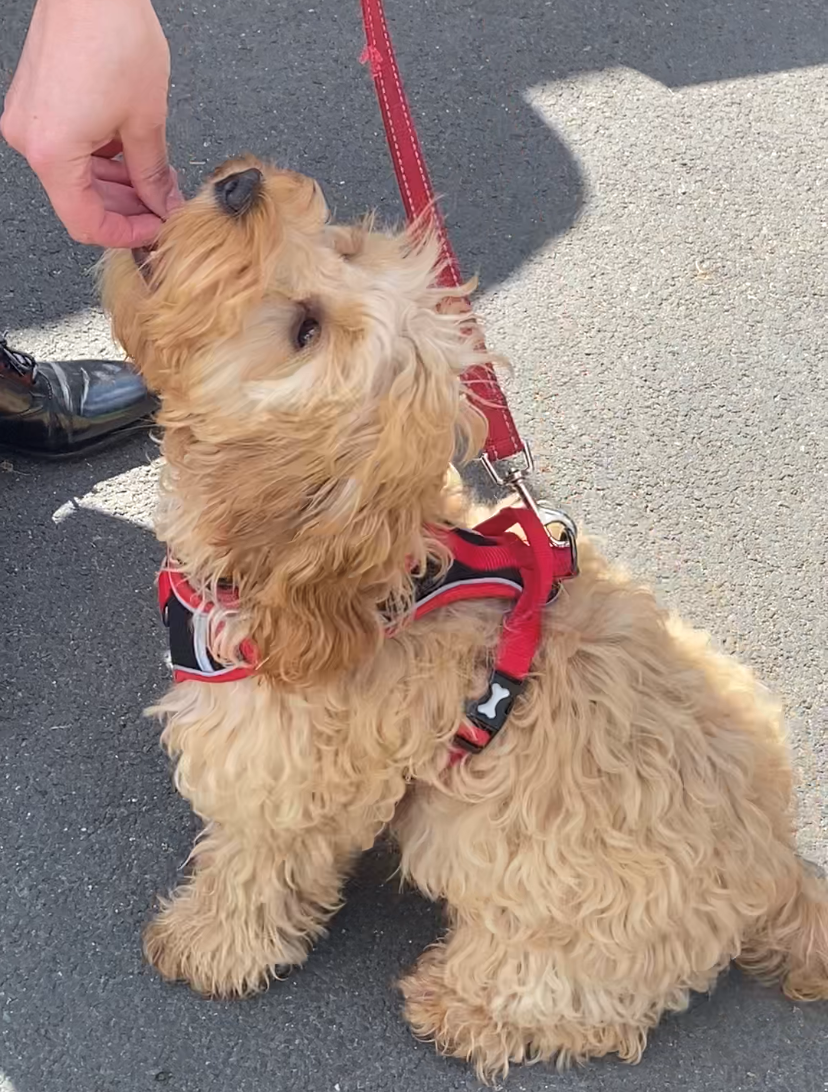 Plenty of treats for furry friends too!
The generosity of the community was touching, as attendees opened their hearts and wallets to support the cause. Drinks, cakes, and raffle tickets were on offer in exchange for a donation.
"It's fantastic for our families and wider community to have such a welcoming and supportive organisation on our shoulder," said Group Captain Mark Lorriman-Hughes, Station Commander at RAF Waddington.
The funds raised at the event will go a long way in enabling SSAFA to continue its vital work, providing practical, emotional, and financial support to armed forces personnel and their families. These contributions will contribute towards helping individuals overcome challenges and ensure that no one in the armed forces community is left behind.