Read the headlines and you might believe that electric vehicles (EVs) are taking over the automotive scene. Read the headlines and you will believe that demonised diesel is no longer the fuel of choice. However, read between the headlines and you might see a UK motor industry that is in freefall at present, hampered in some cases by costly self-registrations (over-production) and a lack of design integrity.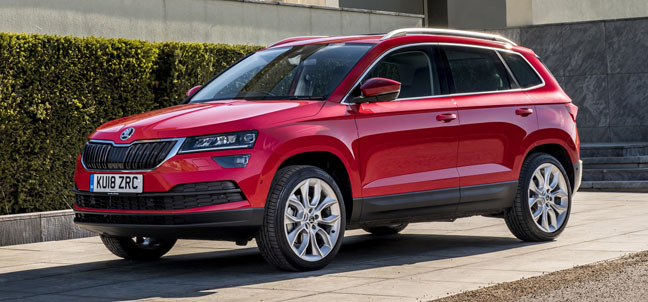 Skoda Karoq
Forces personnel are informed and educated consumers. By nature, they are analytical and considerate. Yet, living within a forces' 'bubble', they are not swayed by broader public opinion and have the benefit of time, in which to reach what can be life-changing decisions. This is seldom more evident than in their choices of motorcar.
In an across-service (Royal Air Force, Army and Royal Navy) tally, one brand has percolated to the top of Forces Cars Direct's supply list; Skoda. In stark contrast to the UK's apparent preference for the products of Ford Motor Company, which no longer manufactures vehicles in Great Britain, Ford does not even manage a lowly spot in FCD's Top Ten.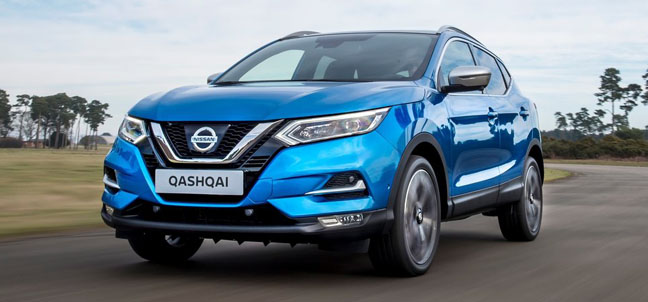 Nissan Qashqai
Perhaps more revealing is the Number One model in each of the three main services:

Royal Air Force - Audi
Army - Skoda
Royal Navy - Nissan
Naturally, acquisition methods have changed significantly over the past 18 years since FCD commenced trading. Outright purchase has played second fiddle to Hire Purchase but the PCP (Personal Contract Plan) has taken precedence in an overall segment of finance that, for the broader market, is heading towards usership (via rental and leasing), rather than ownership.
Former soldier, Steve Thornton, managing director of FCD, stated: "We have always monitored the fluid movements of our activities with a degree of military precision. Yet, it is abundantly clear that our pan-brand activities have been helped immeasurably by several manufacturer support programmes, even though, as a service provider, we possess the luxury of non-alliance to any single brand. Our thousands of Forces customers rely on our unbiased views and information, which helps them to reach well-reasoned decisions."
There are some fascinating facts that arise from FCD's market research, which is supported by an advanced CRM (Customer Relationship Management) program that produces the results:


Petrol vs Diesel demand is around 50:50
Hybrid engine developments are the fastest growing sector
58% of all new acquisitions are of SUVs



Skoda is Number One not just for Army personnel but also in FCD's Top Ten, because of its highly perceived value-for-money (aided by sensitive discount rates), a reputation for indefatigable reliability, the inclusion of 'Skoda smart' equipment and for holding strong residual values that play a vital part at trade-in time. That Skoda also offers a sound range of practical SUV models, from the latest Kamiq, to Karoq and Kodiaq is much to the brand's credit.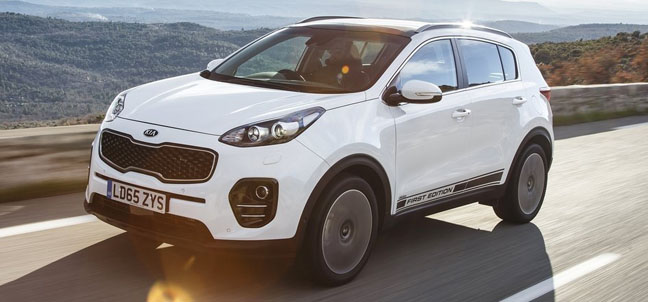 Kia Sportage


However, FCD's Top Three also reflects both Nissan's and Kia's efforts respectively in terms of primary product quality, durability and desirability, factors that can be readily lost in a maelstrom of marketing information. The FCD Cars Top Ten is as follows:


Skoda
Nissan
Kia
Seat
Toyota
Audi
Volvo
Honda
Mitsubishi
Hyundai


In assessing the current demand, Mr Thornton remains highly observant of future market shifts and opined: "We recognise that the EV sector is growing in import. 'Range anxiety' is no longer the precursor it used to be. However, normalising the manufacturers' list prices, which remain at a premium level, allied to the sluggish growth of a recharging infrastructure, are barriers to speedier uptake rates…although they are sure to happen.


"This leads us into a closer observation of the three brands that we believe are today's 'dark horses' in the race to the top. Volvo, Mitsubishi and Honda are going to be the 'surprise' brands of the near future. Each of them is committed to advancing the EV market and our in-sources inform us of some hugely entertaining product developments on the way, which will be reflected in our on-going FCD Cars Top Ten."


Forces Cars Direct is based in Lincolnshire. All of its national (and international) business is based online. FCD is a market innovator and influencer. Its TrustPilot customer rating of 9.8 out of 10 highlights the high quality of service it provides to its customers.