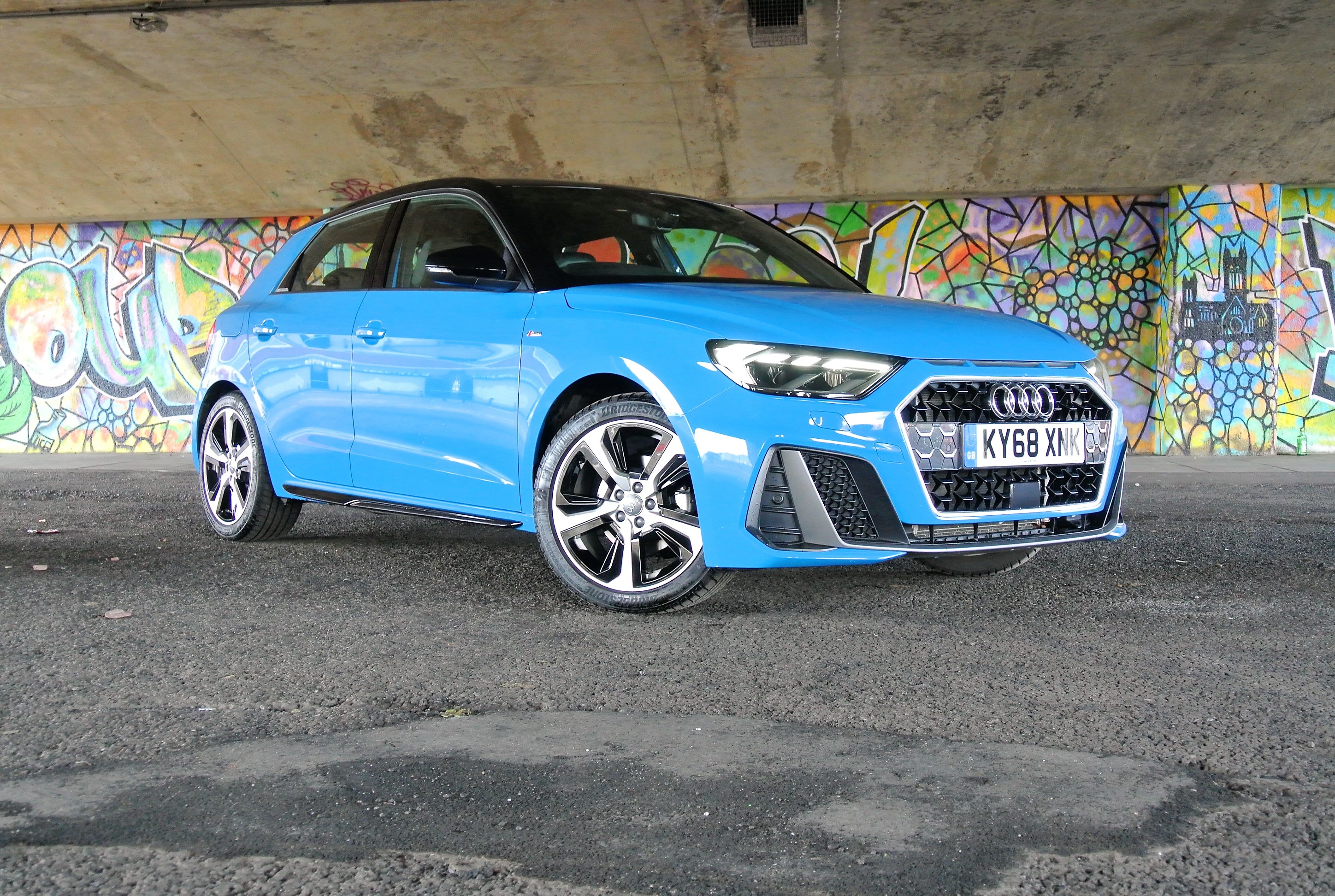 Landmark creation was the job of the very first Audi Ur-Quattro coupe of 39 years ago, which was gifted its name by engineer Jorg Bensinger and is not a Yorkshire possessive (!). Developed into an all-conquering rally car, as renowned for its flaming exhaust, chirruping wastegate, yellow-glowing brake discs and the off-beat yowl of its 450bhp five-cylinder engine, it created memories that even millennials will find memorable.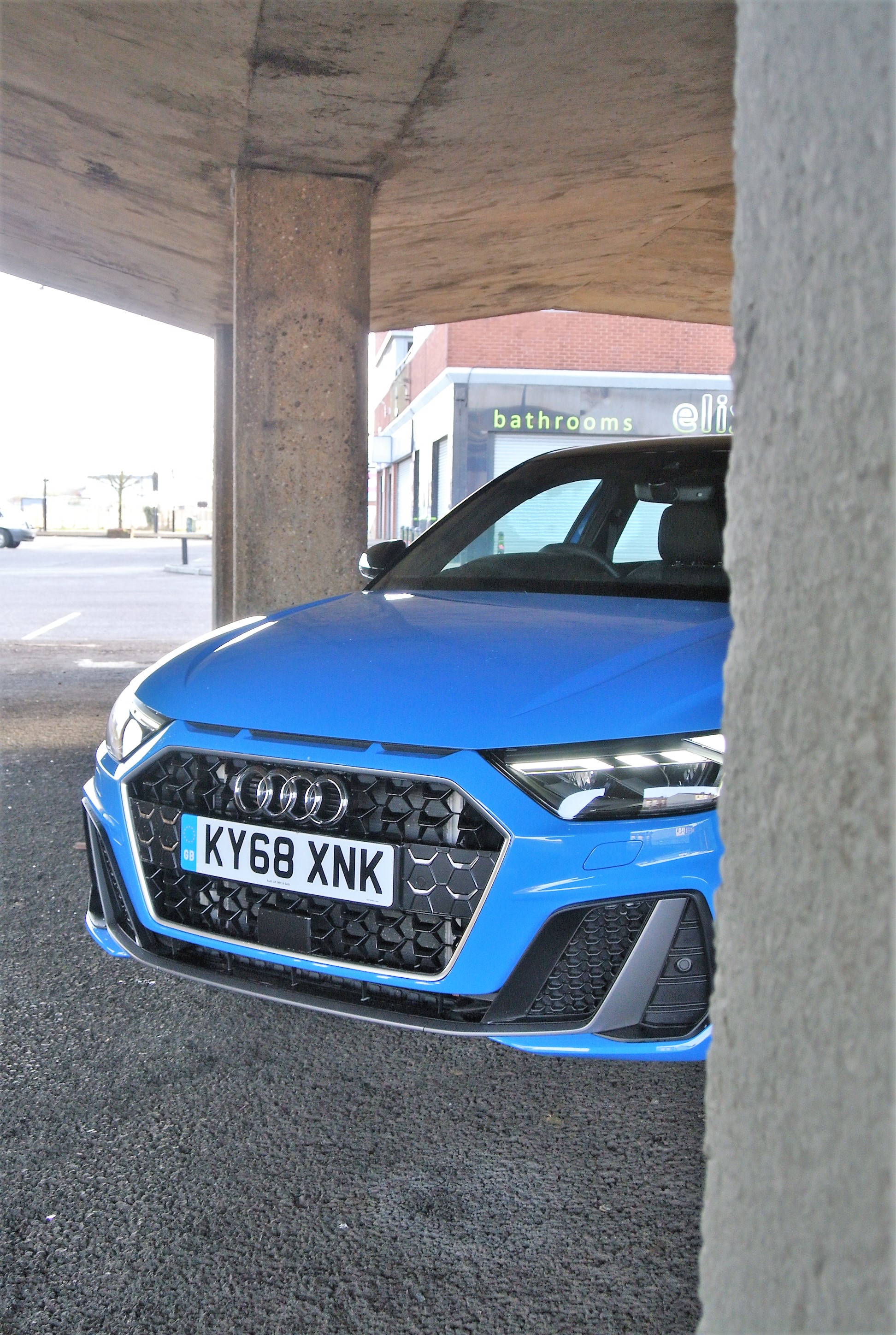 Nine years ago, Audi launched the A1 supermini in three-door hatchback form; a five-door followed around a year later. Potential 'Four Rings' owners were drawn to its compact dimensions and the possibility of having access to the well-established quality and style of the brand. They received it in spades, even though it was really just Audi's version of the Skoda Fabia/VW Polo/Seat Ibiza. It sold in decent numbers.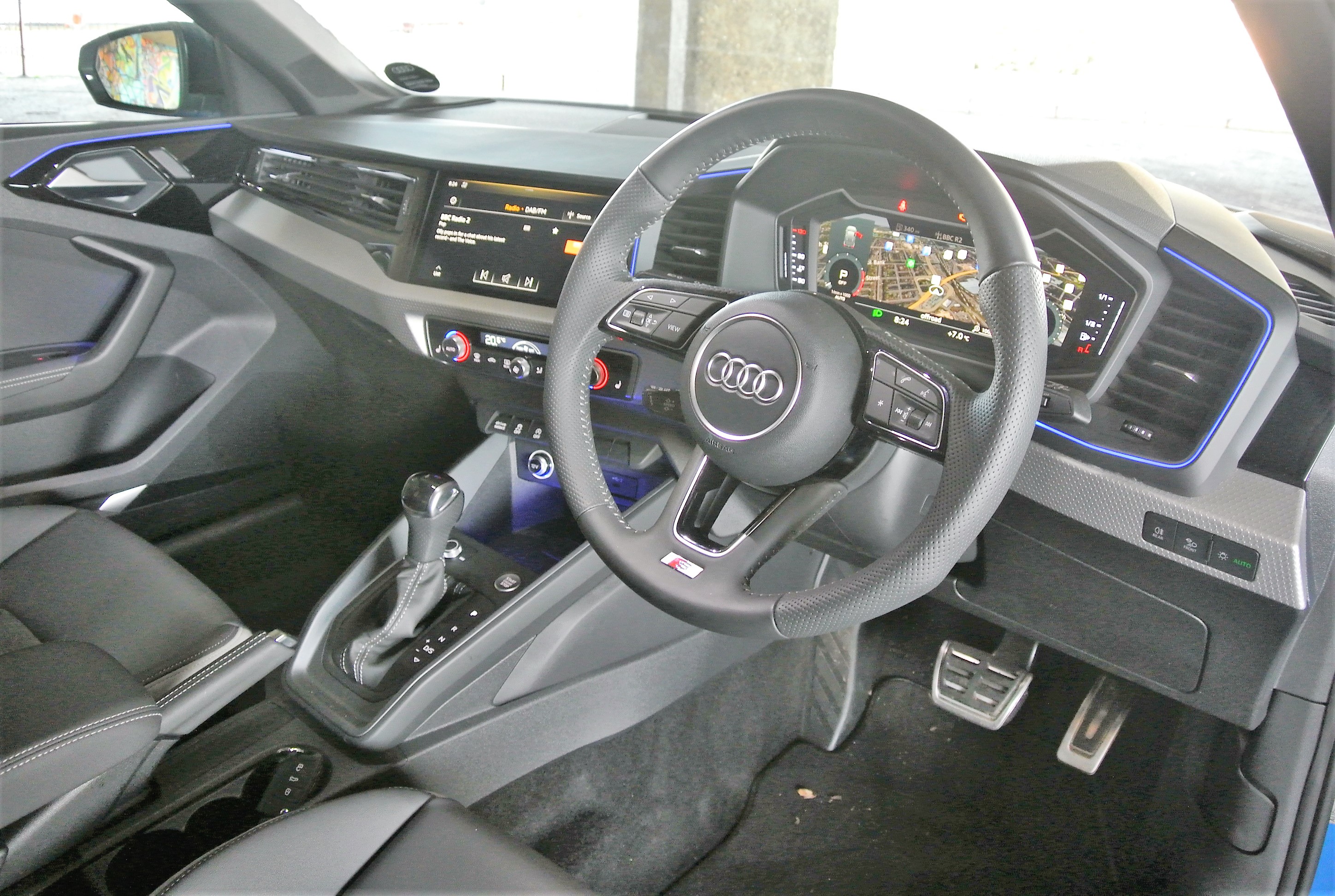 In June of last year (in fact, if you dip into our road test files, page 11, you will find the first mention of the car), an entirely new A1 was revealed. It grafted the bolstered wings and above-grille slots of the Ur-Quattro onto Audi's compact newcomer. As a perfect means to tease quattro-philes into closer examination, it worked the oracle. Naturally, as a BMW Mini rival, tease needs to translate into taste and, with gurning lower bumper grilles fore and aft, a blending of exterior plastic trim finishes and a tactile interior sure to satisfy every finger-tapper and sensory overload, Audi fulfils its stated promise.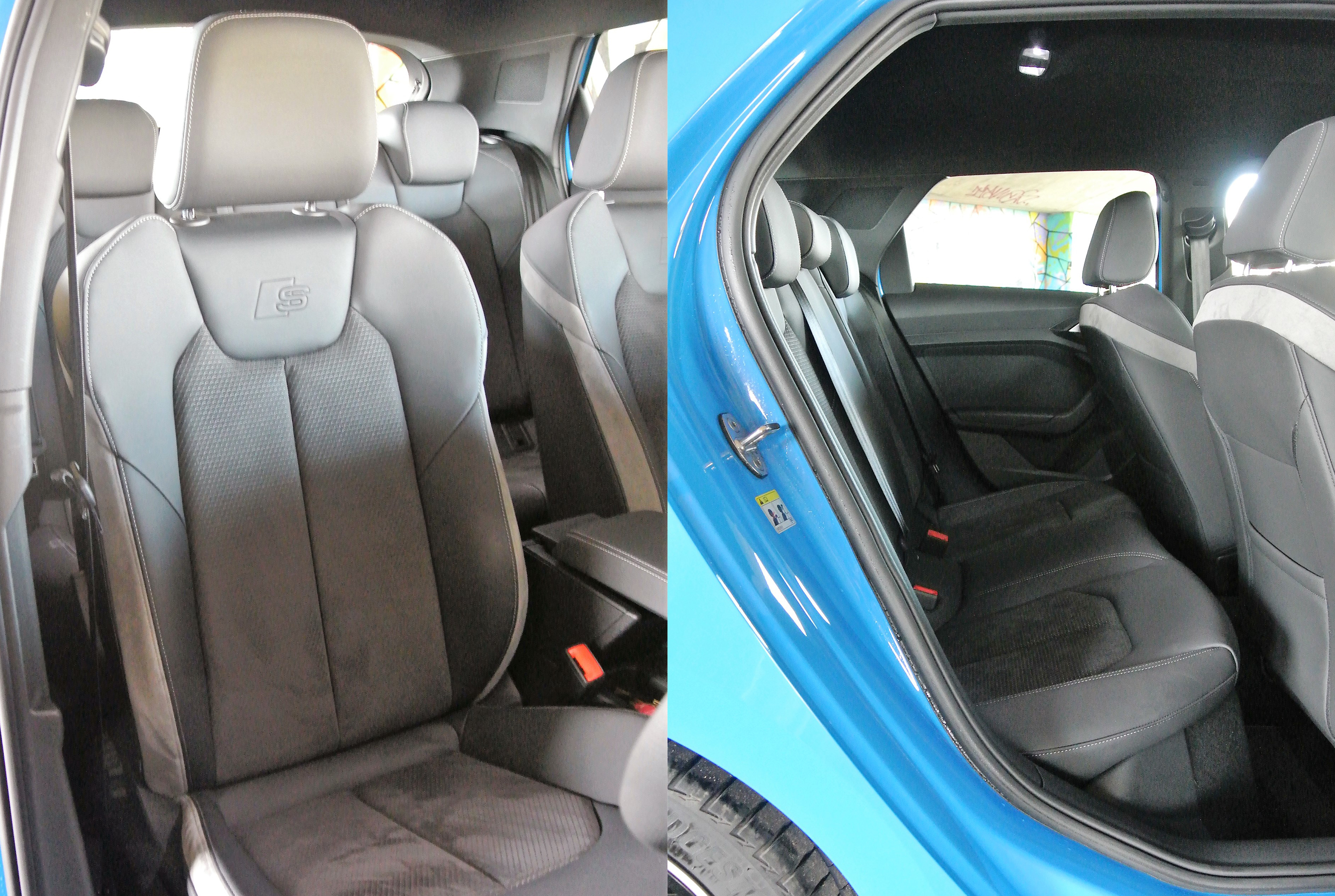 The gorgeous Bugatti blue paint finish of the test car is one of several attention-grabbing colours from a broad palette that infers fun and character. Powered in A1 30 TFSi form by VW Group's beguilingly sweet 1.0-litre, turbocharged petrol-triple that develops a modest 113bhp, hooked up to a seven-speed S-Tronic (DSG) automated-manual gearbox, its performance envelope is very strong. In fact, it will top-out at 126mph, despatching the 0-60mph benchmark in a brisk 9.3s. It returns up to 48.7mpg and emits just 108g/km CO2 from its tail-pipe and, even punting it in a vigorous manner, most drivers will seldom attain less than 40mpg, as a measure of its overall efficiency.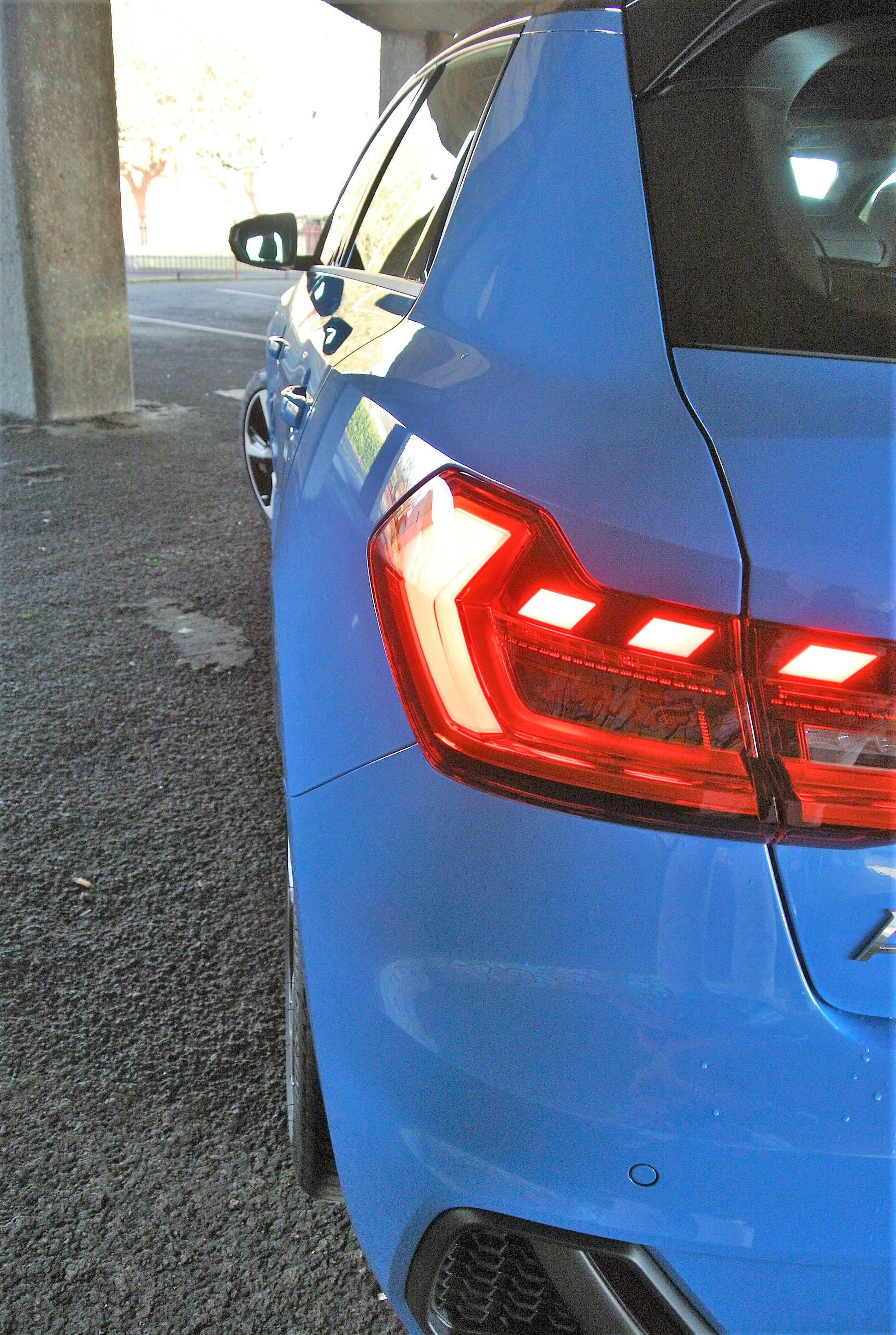 However, tall occupants, like me at 6 feet 6 inches, will struggle to obtain the most comfortable driving position…it is there but it is tight and leaves insufficient space for another adult behind. If you are of average dimensions, it should not be a problem. Yet, its interior sets a fresh standard in the compact class. The test example is in sporty S-Line trim, which includes Alcantara and cloth seat materials, which are great looking and comfortable. The several ways configurable instrument panel and driver-angled touch-screen, allied to a steering-wheel peppered with buttons are deliciously up-market…but you do pay a hefty price tag, the test example featuring £7,570's worth of extras that whisk the list price (pre-discounts) to an eye-watering £29,930.