Illumination is a powerful psychological trait. When the 'light' comes on, other doors open. Staring at the rear elevation of the Kia Proceed was proving a feckless task for me, until I decided to let my local Romanians loose on washing it prior to taking the photographs. Ahead of me, in the queue, was a Porsche Macan, the German sportscar firm's Audi Q5-based family car.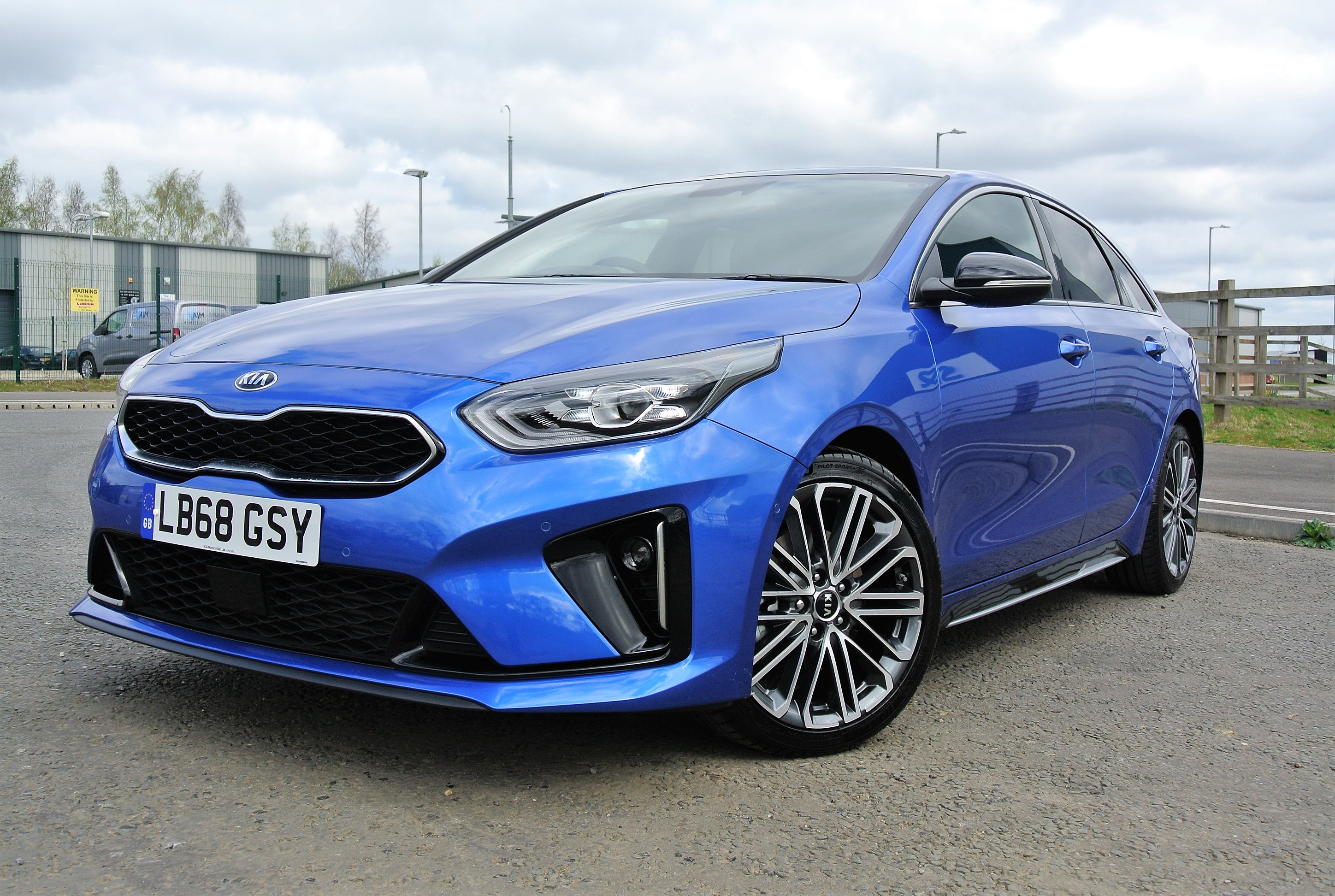 Obtaining a soapy view of its pert rear-end was the revelation. The similarity between Proceed and Macan is uncanny. Of course, they are not identical twins but, were you to stick a Porsche badge on the rear of Proceed, apart from the alliterative potential, they could be kissing cousins…none of which is hard cheddar for Kia.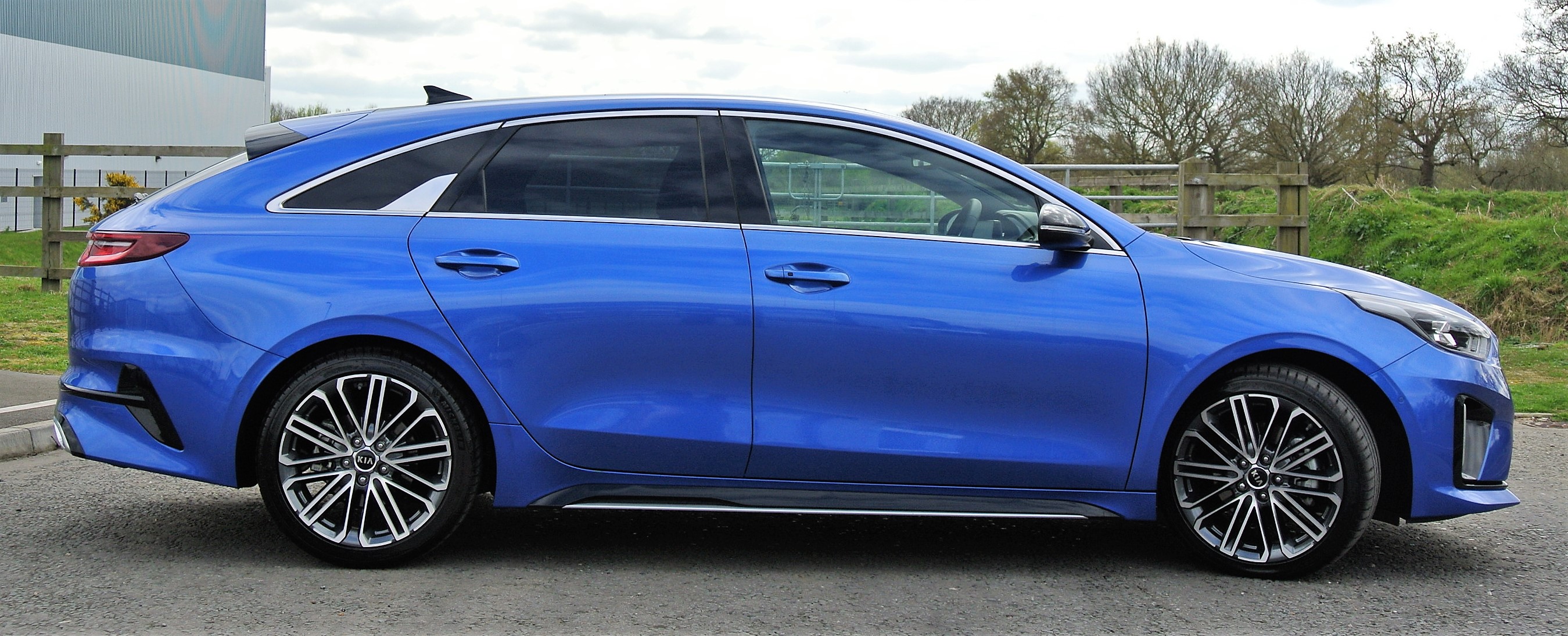 The escalation of this brand from budget to mainstream, while not dissimilar in some ways to Skoda, has been little short of miraculous. Proceed is now a brand removed from its uncomfortable and unbadged former 'pro-c'eed' (or whatever) denomination and it starts with design. Peter Schreyer's intuitive team has performed a wondrous task with it. There is not a duff angle on its 4.6m long, 1.8m wide and 1.4m high form.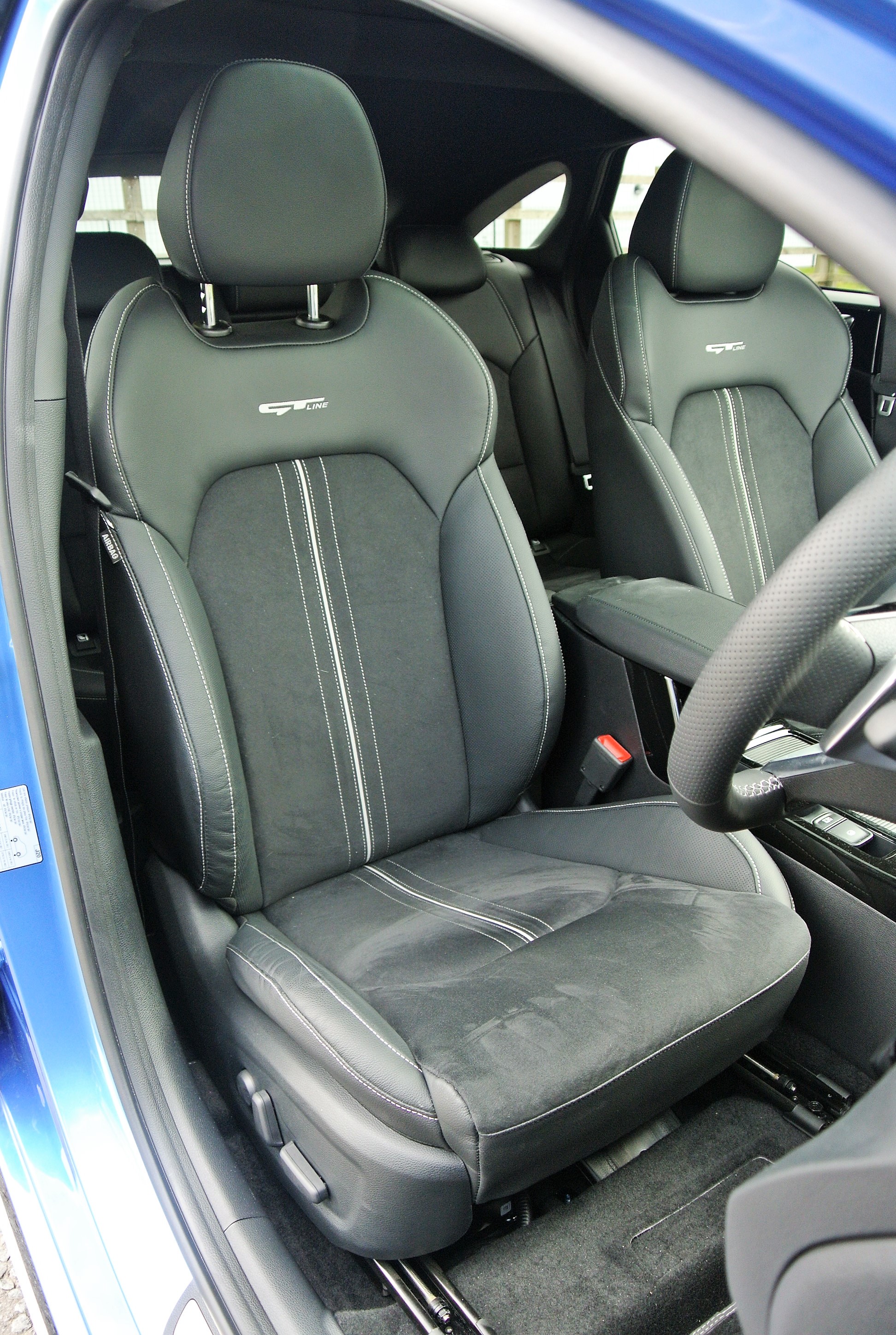 In mid-range, 1.4-litre T-GDi 'GT-Line S' trim, it is priced at a Focus rivalling £28,690 (before discounts are employed) but, as a very complete package, few owners will desire much more from a car of this class. Powered by a 138bhp, 178lbs ft torque, four-cylinder petrol-turbo engine and driving through a seven-speed twin-clutch automated-manual gearbox (with paddle-shift), it can zip from 0-60mph in 9.1s, before hitting the buffers at a moderate 127mph, which is exceptional for a car tipping the scales at 1.4-tonnes. It is beautifully geared, at 32.5mph/1,000rpm in top, which is tall enough to provide up to 51.4mpg, while emitting 133g/km CO2.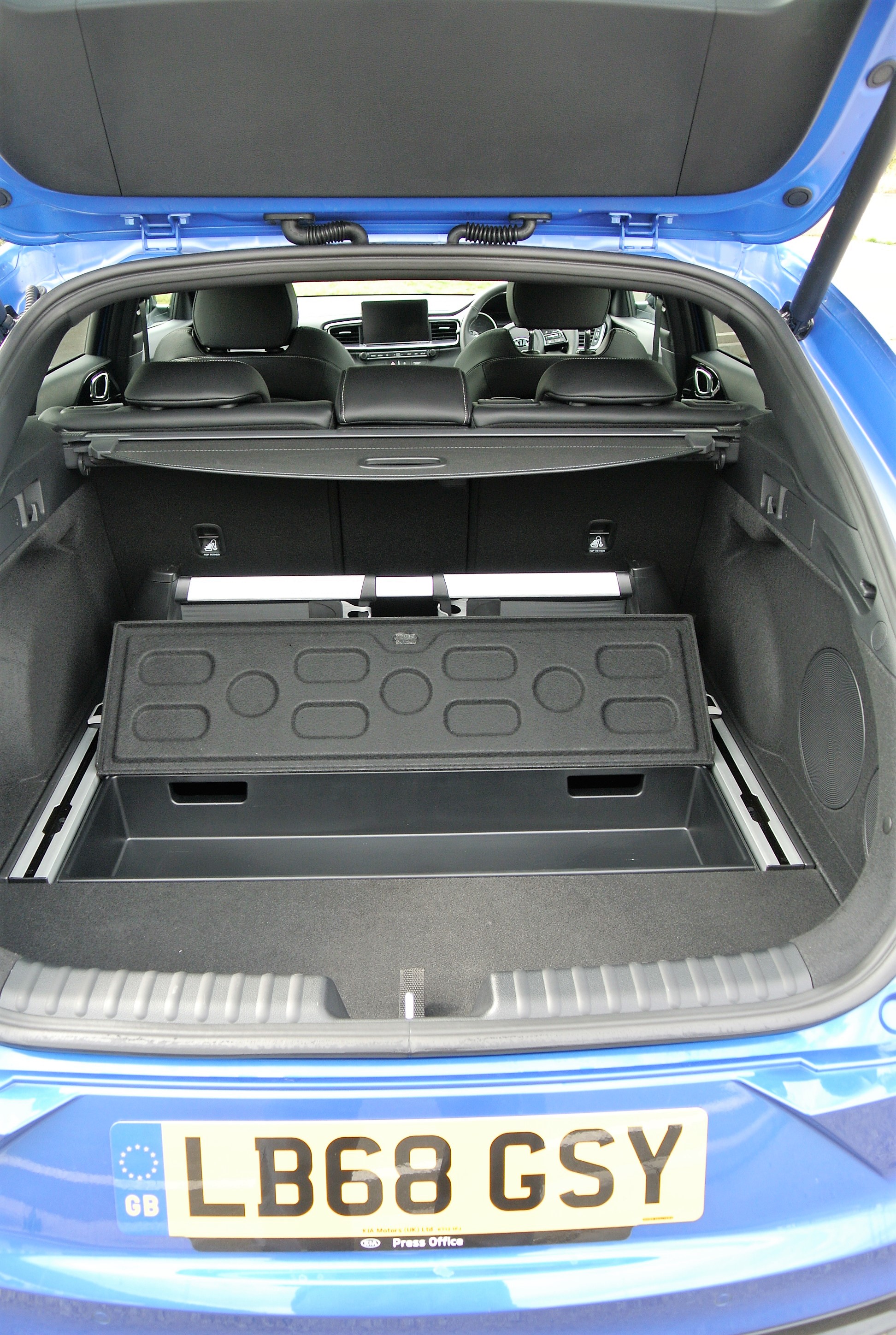 Thanks to fully independent suspension, Proceed's ride quality is quiet and sublime, even on 18.0-inch diameter alloy wheels clad in 225/40 section tyres. However, it is helped by high-geared, electrically-powered steering (2.44 turns lock-to-lock) that not only provides faithful feedback to the driver's fingers but is also supremely well-weighted. The Proceed's handling fluidity, freedom from body roll and dynamic prowess, which includes unerring grip, is of a very high order indeed.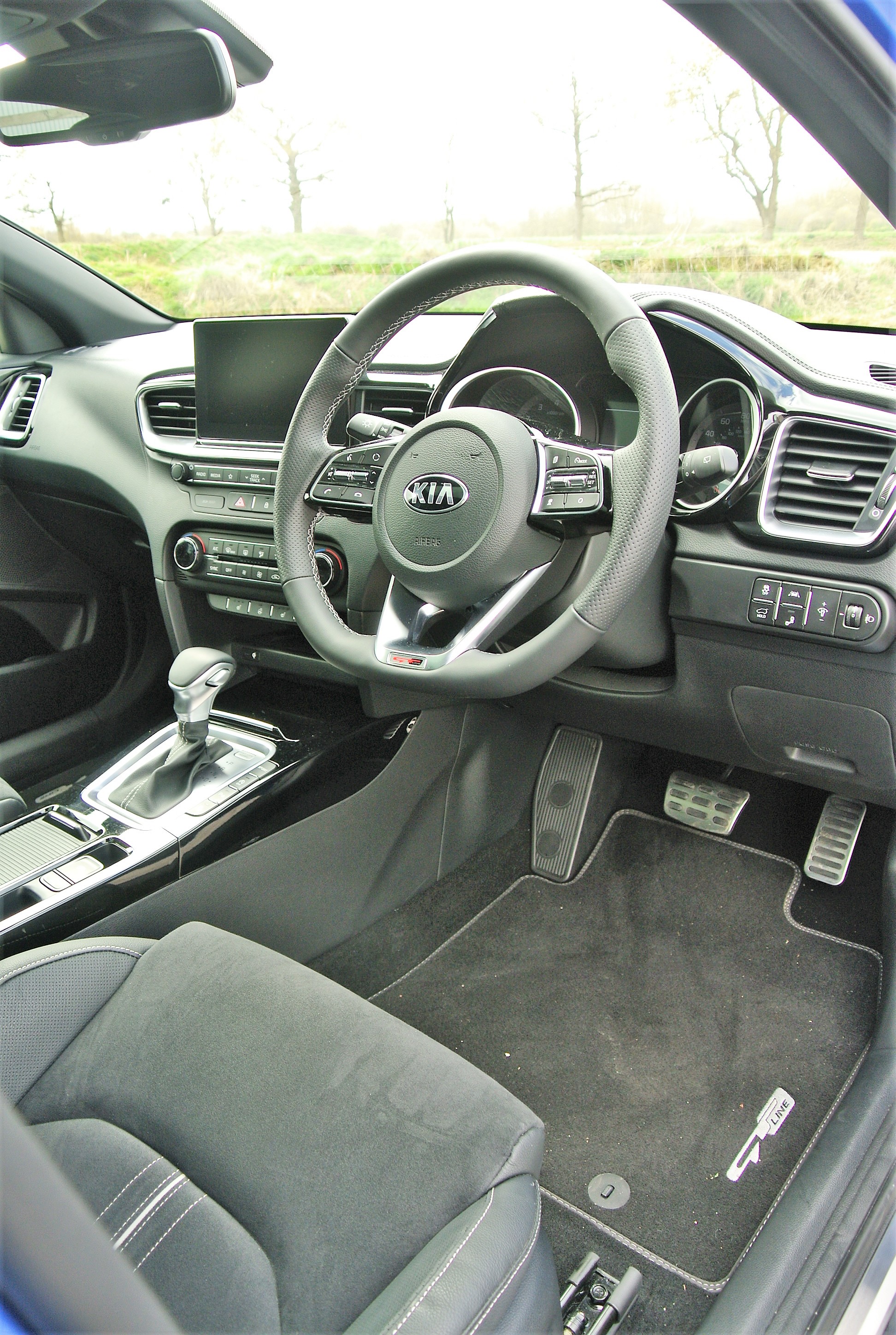 The cockpit detailing is fantastic. While the plastic 'stitching' across the soft-touch dash-top is a tad gauche, the instrument display is crystal clear and the centre-stack touch-screen is bang-on. The black hide and faux suede seats are bolstered supportively and there is good space fore and aft. The coupe roofline and electric sunroof do rob a bit of headroom for taller occupants but there are zero issues with the high-quality trim detailing and comprehensive fittings. Naturally, the car carries a full complement of driver safety and connectivity elements.