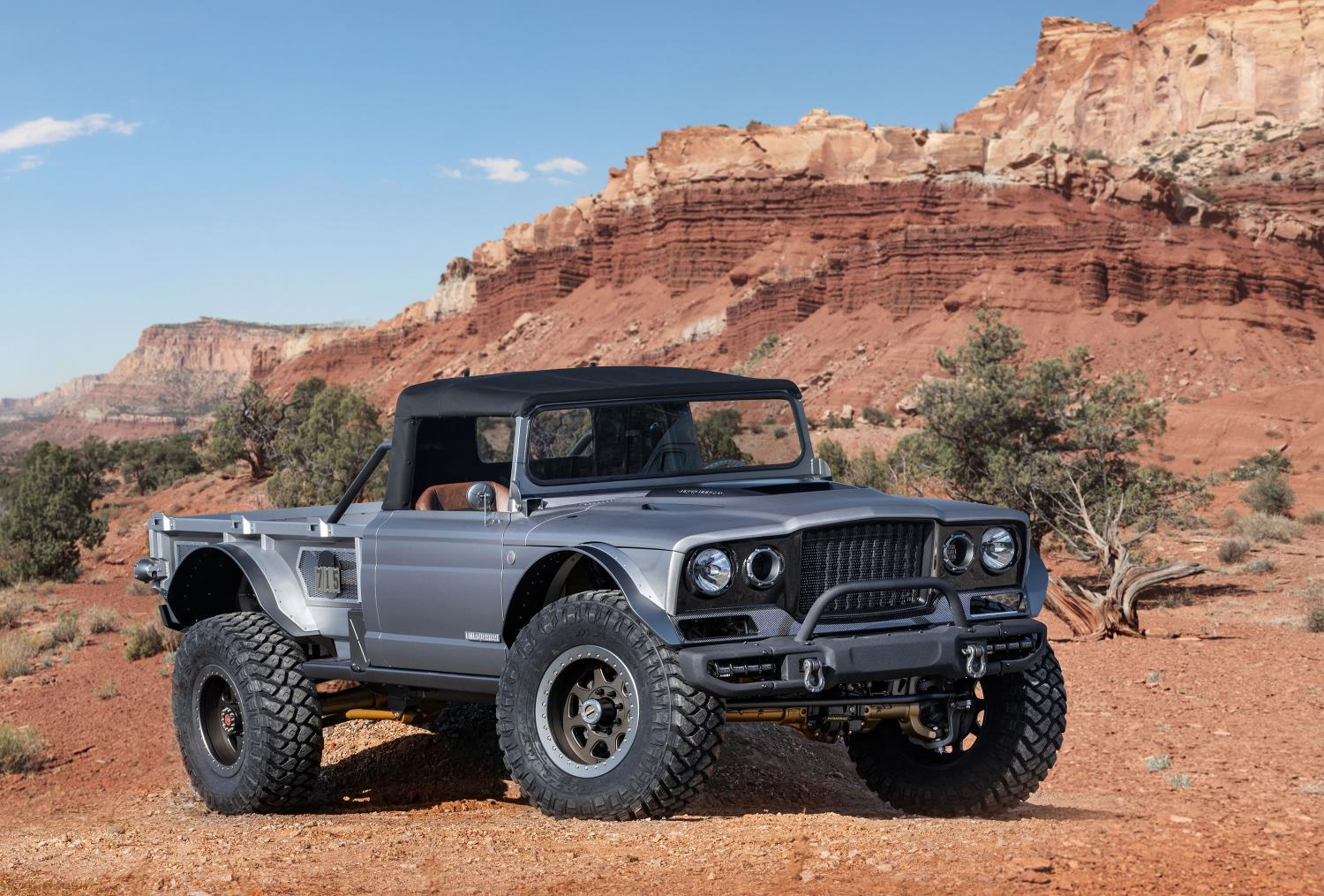 Jeep Five-Quarter
While the Jeep Gladiator (a larger Wrangler) will reign supreme at this year's Easter Jeep Safari, both Jeep and Mopar (the company's parts supplier) have joined forces to create six new, custom-built concept vehicles for the annual off-road gig. Thousands of off-road enthusiasts head to Moab for the annual Jeep event and to participate in a week of technical off-roading on some of the most challenging and scenic terrain in the country, if not the world.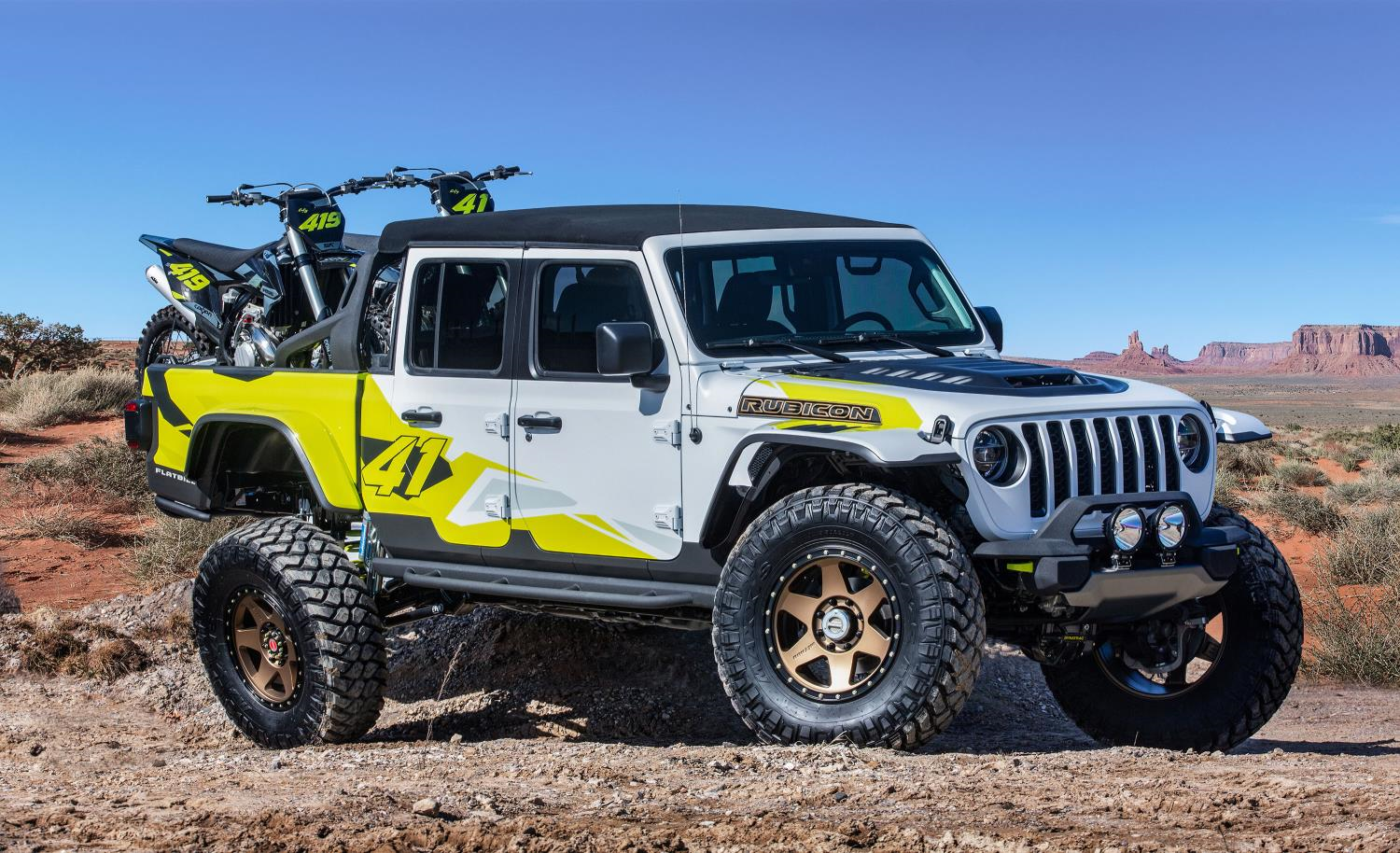 Jeep Flat-Bill
Tim Kuniskis, Head of Jeep Brand North America, stated: "The Moab Easter Jeep Safari provides the perfect venue to interact with and gather feedback from our most loyal and passionate customers; the diehard off-road enthusiasts who attend the event each year. This year's Safari will mark the debut of the highly anticipated all-new Jeep Gladiator on Moab's scenic and demanding trails. To celebrate, we are showcasing six fun and ultra-capable new truck-based Jeep concept vehicles that are certain to turn heads and delight the crowd."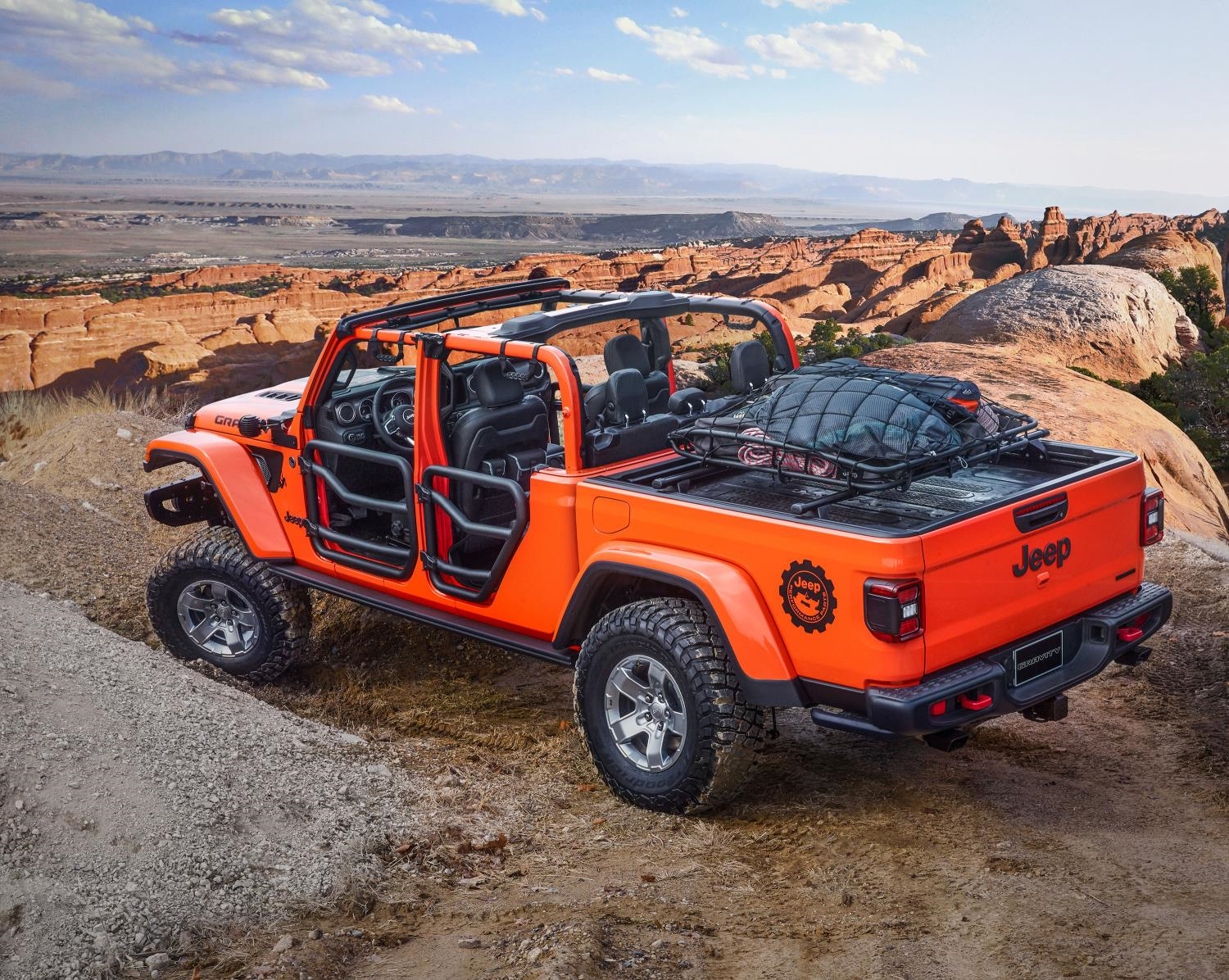 Jeep Gladiator Gravity
A vast selection of production and prototype Jeep Performance Parts are among the highlights on this year's collection of Jeep concepts. While Mopar develops all Jeep Performance Parts with rigorous specifications and the firm's legendary 4x4 capabilities in mind, it is with the aim of allowing Jeep owners to further enhance their standard vehicles with confidence. Naturally, the extensive parts catalogue is also available in the UK for ardent Jeep fans.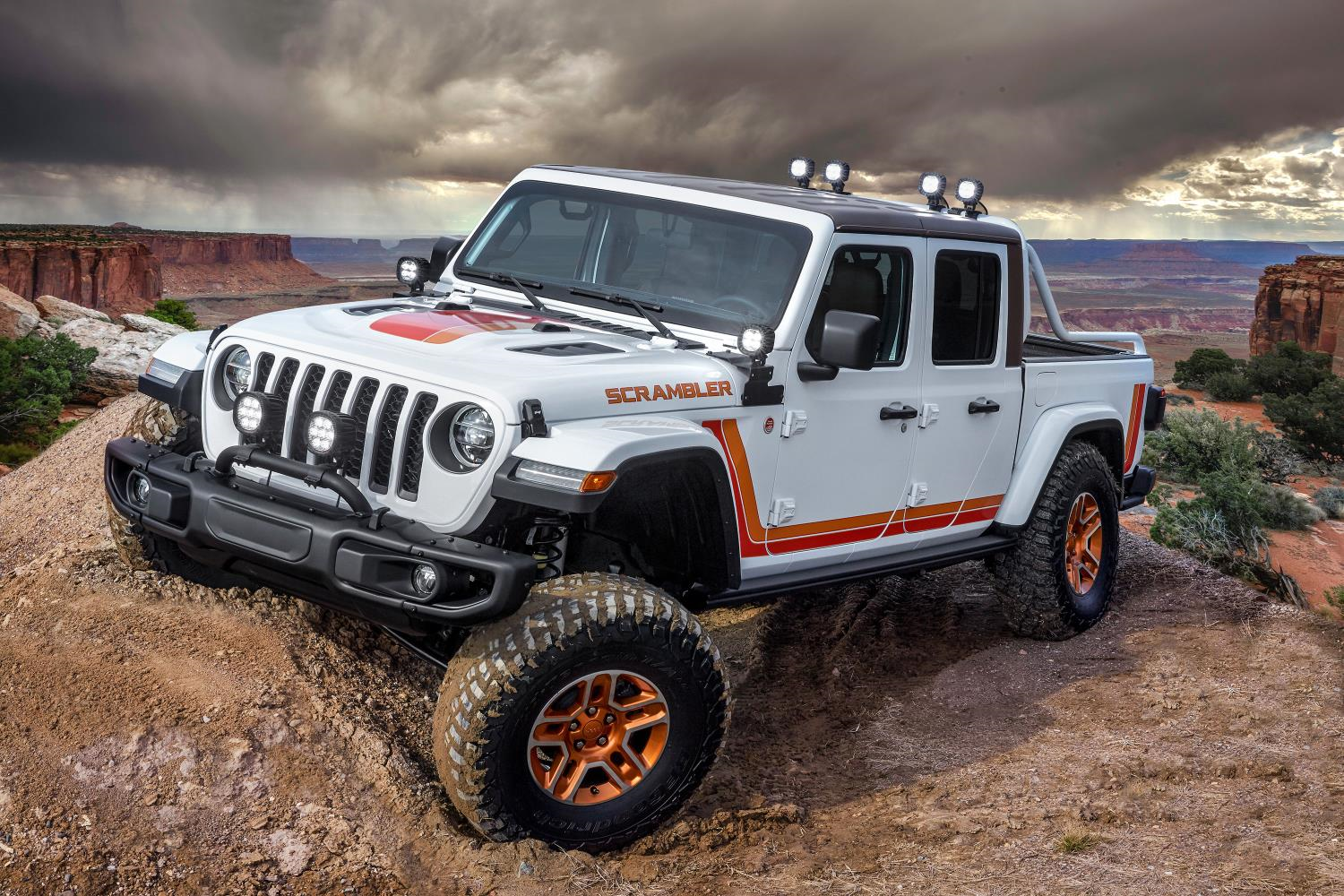 Jeep Scrambler
Customisation is among the highest priorities for Jeep enthusiasts. The portfolio of enhanced products is backed by a factory warranty and has been placed through tens of thousands of hours of development, testing and validation, to ensure that customers obtain a great array of products and total peace of mind. At the 2019 Easter Jeep Safari, the company is showcasing just a fraction of what is currently available in the catalogue, along with some conceptual accessories that might make it into production in the near future.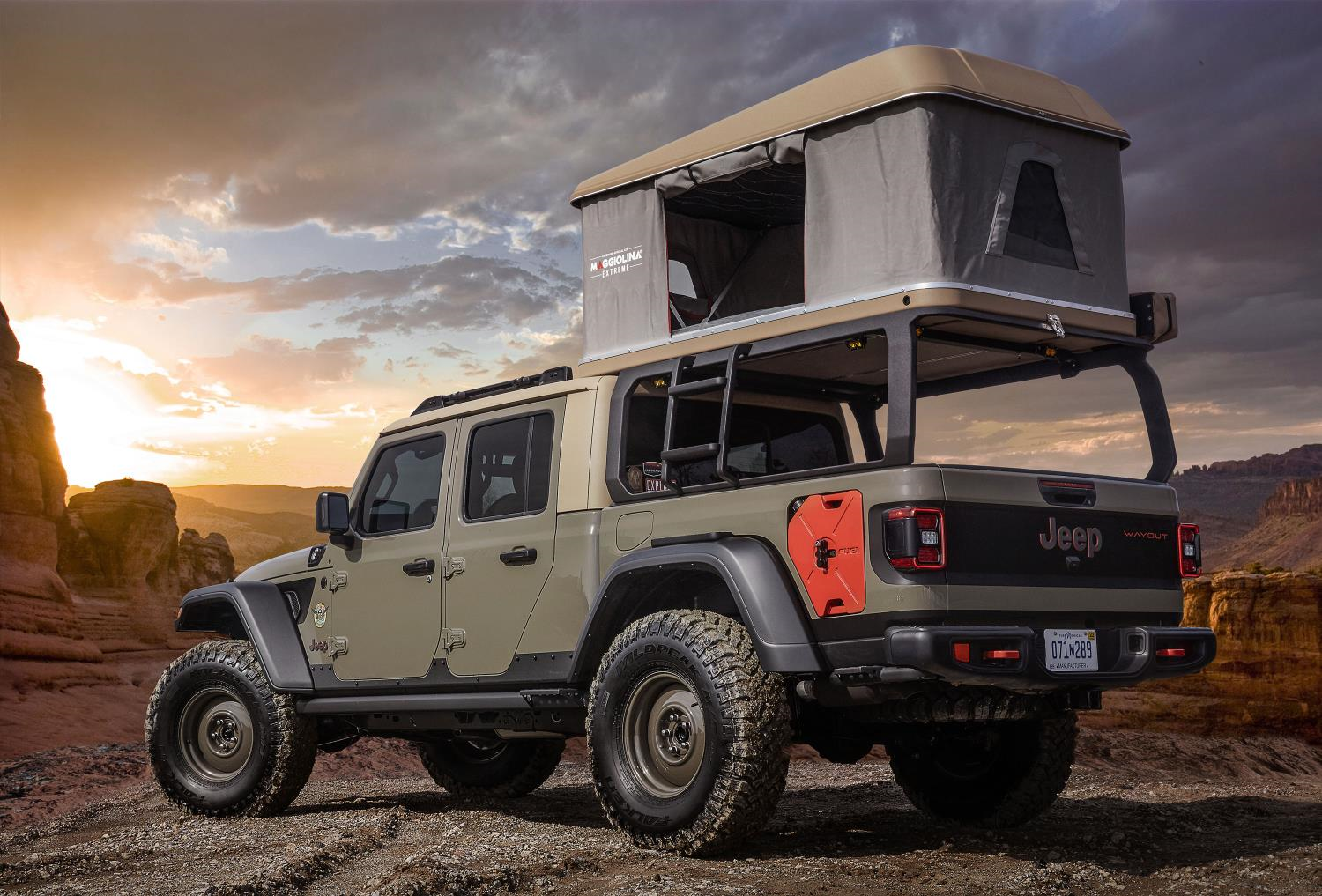 Jeep Way-Out
Naturally, Jeep is enjoying a rapid uptake of its latest Wrangler models in the UK, which we sampled just two months ago. Yet, the company has a number of surprises in store that are yet to make their debuts, not least a plug-in hybrid version of the car, which does away with a central propshaft, powering the rear axle via an electric motor, the battery pack for which can be recharged using brake and over-run energy recovery.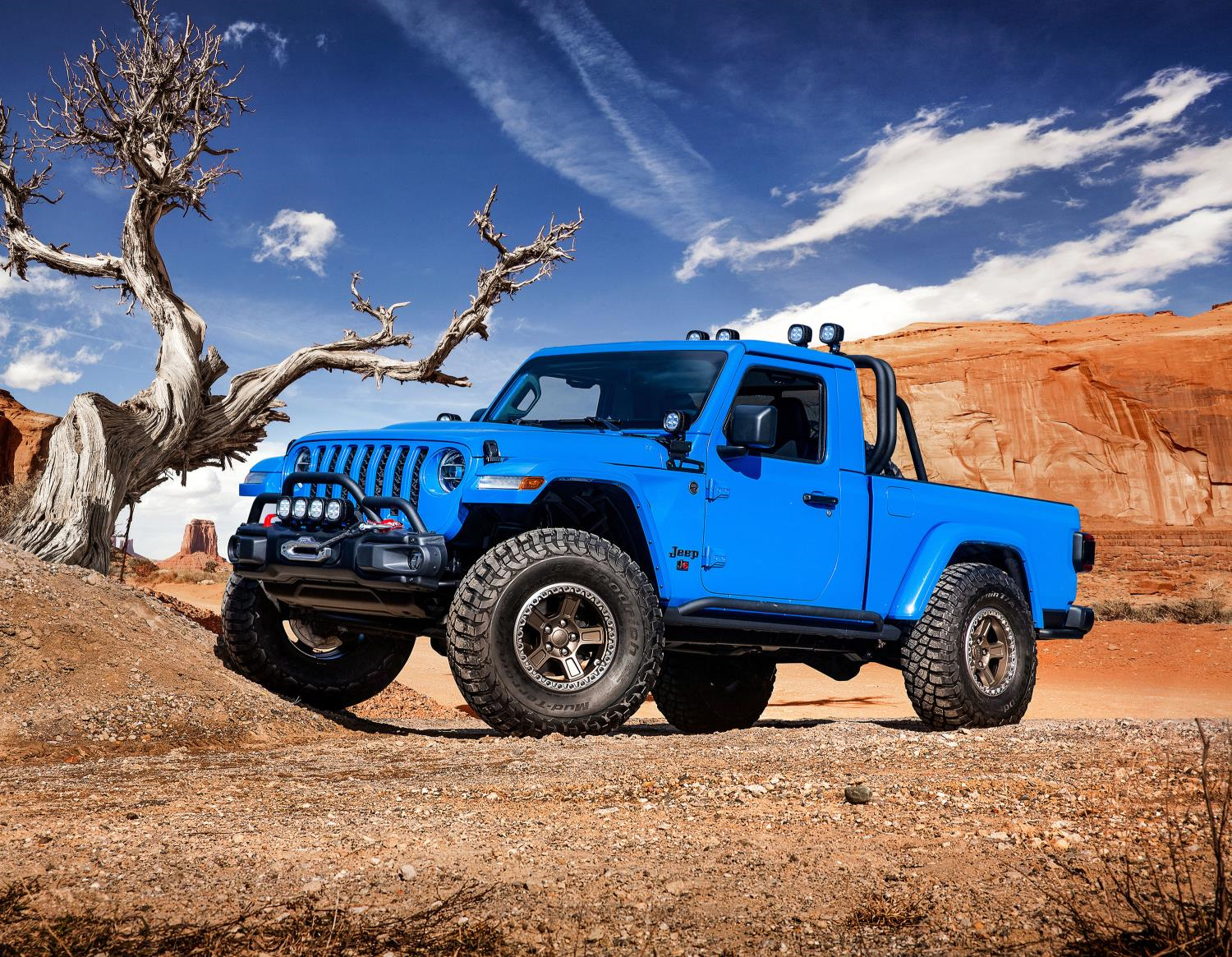 Jeep J6
As you can see from the photographs of the concepts being shown at Moab, the recent technological advancement of being able to disconnect the front anti-roll bar, means that extreme off-road capability can be achieved by vastly increased suspension travel. However, the Wrangler provides a superb platform for alternative body designs, all of which can satisfy the leisure-seekers' ultimate off-road adventures.