Sorry about being 'military' in my explanation. Located in the upper rear spoiler of the Leaf is a small cluster of solar cells that translate light energy into electrical power. When Leaf is at standstill, such as in heavy traffic conditions, the tiny solar power unit helps to run the car's climate control, electric windows, stereo and, in fact, anything electrical that might draw too much power from the Leaf's EV battery pack.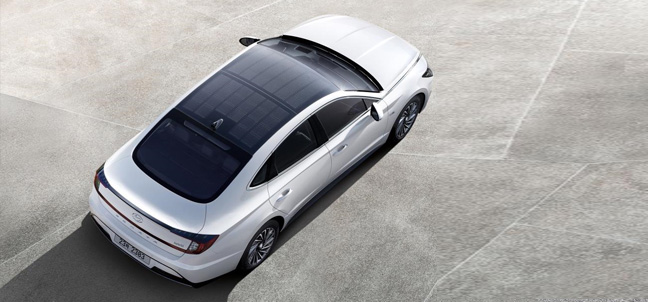 It is ingenious and more than lightly anticipated, because solar panels that are not entirely dependent on sunlight have been used in domestic locations for many years now. In fact, they are so efficient, they often allow their owners to filter excess electricity back into the grid. For a number of years, since the late-1960s, solar panels have been used to power early-development EVs…yet, they have seldom been applied to modern motorcars.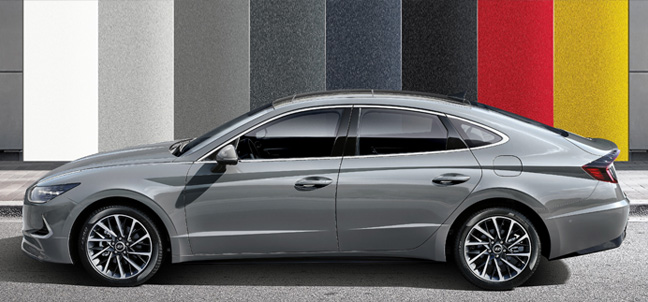 Hyundai is about to launch its first car with a roof-mounted solar charging system. This ground-breaking eco-friendly feature will provide vehicles with additional electrical power, as well as increasing fuel efficiency and driving range. While the technology is being applied to a hybrid model, the new Sonata, the intention is to roll-out solar charging to non-hybrid vehicles too.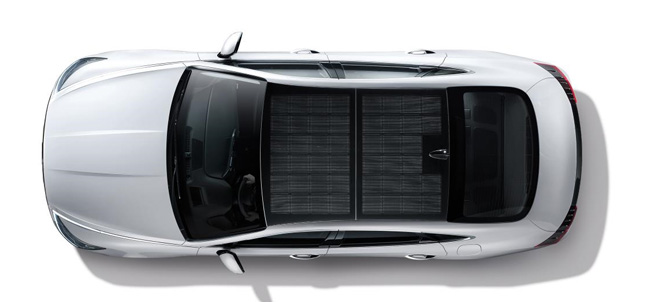 Senior Vice President and head of Body Tech Unit at Hyundai Motor Group, Heui Won Yang, stated: "Solar roof technology is one example of how Hyundai is moving towards being a clean mobility provider. The technology allows our customers to tackle emissions issues actively."
The solar system incorporates a structure of silicon solar panels mounted on the car's roof. Being able to charge between 30% to 60% of the battery, while driving, it is expected to increase drivers' notionally 'free' travel distance by an extra 800-miles annually. Here's the technical bit: the solar panel includes a controller and electricity is produced, when solar energy activates the solar panel's surface area, which converts the photons of light from the sun. In turn, this creates the electron-hole pairs in silicon cells, to generate solar electricity, which is converted to the standard voltage by the controller, stored subsequently in the car's battery pack. Hyundai took a broader view, not only of increasing efficiency but also the design of the charging system. While the solar roof system currently plays a supporting role, it opens up perspectives for vehicles that no longer need fossil fuels to operate.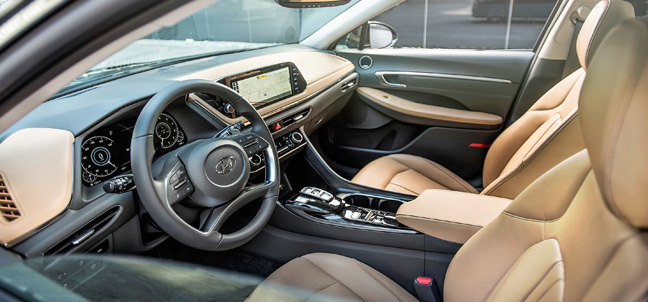 The New Sonata Hybrid is equipped with the world's first Active Shift Control (ASC) gearbox technology and the solar roof system. Hyundai's new model also supports a 'Digital Key' function via a dedicated smartphone app. Although the new Sonata is now on sale in Korea and will soon be sold in North America, Hyundai has no plans currently to expand sales of this mid-size model to the European market, which means that the Leaf remains the only car in the UK that has part of its power supplied by the sun.