Bespoke American three-wheeler ('auto-cycle') manufacturer, Vanderhall Motor Works (VMW) wowed the crowds at the 2019 Brussels Motor Show held in January, while making its International debut in Europe. The boutique auto-cycle maker was represented at the event by an attention-grabbing three-vehicle display organised by Lenoir, which is now Vanderhall of Hasselt, the brand's official Belgian distributor.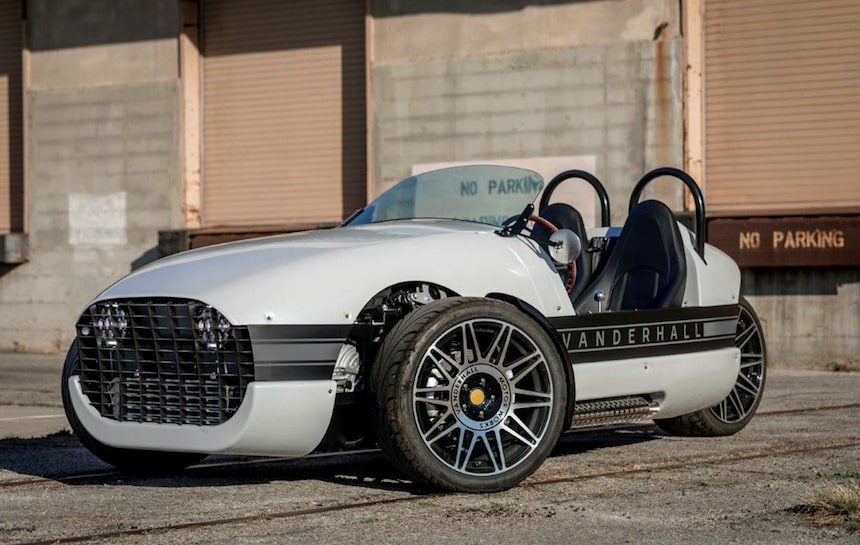 Two examples of the Vanderhall Venice were displayed, alongside a single-seater limited-edition Venice Speedster (one of just 250 being produced). Lenoir stated that there was huge interest in the trikes, with initial European Venice sales set to be confirmed, once potential customers have experienced their test drives, at the hand-made wooden steering wheel of a Vanderhall demonstrator.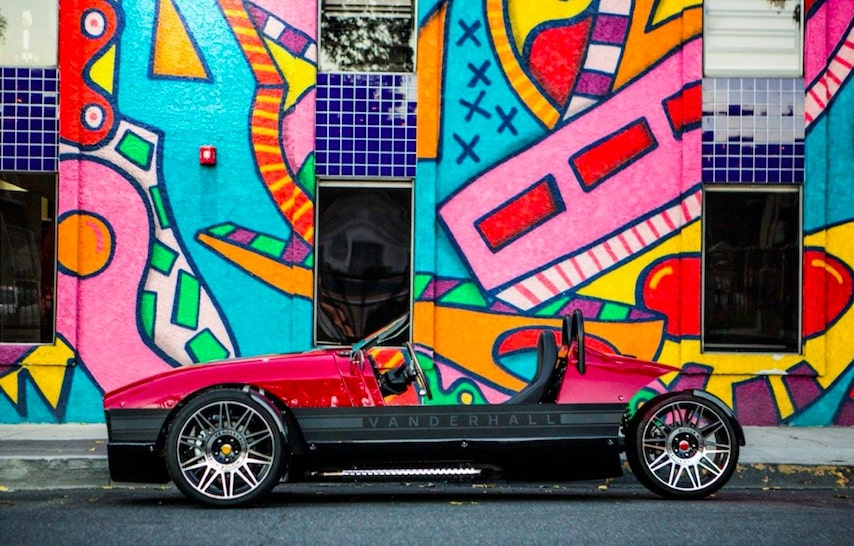 There was no denying the excited reactions to Vanderhall's products, as enquiries flooded in throughout the Brussels' event. Both three-wheelers are powered through their front wheels, as opposed to the single rear of the Morgan, by a proven 1.4-litre turbocharged four-cylinder petrol engine, which is supplied by General Motors. Closely related to the Vauxhall unit, it sits within an advanced hand-formed aluminium chassis, which is clad with a composite plastic lightweight bodyshell that tips the scales at just 624kgs.
Possessing a phenomenal power-to-weight ratio, the Vanderhall Venice delivers 185bhp through a six-speed sequential-manual gearbox, with 0-60mph being despatched in less than 4.5s, before powering onwards to a 140mph posted maximum speed. By powering the front wheels, the trike's handling is more conventional than a Morgan three-wheeler, which heralds more traditional, albeit modernised technology.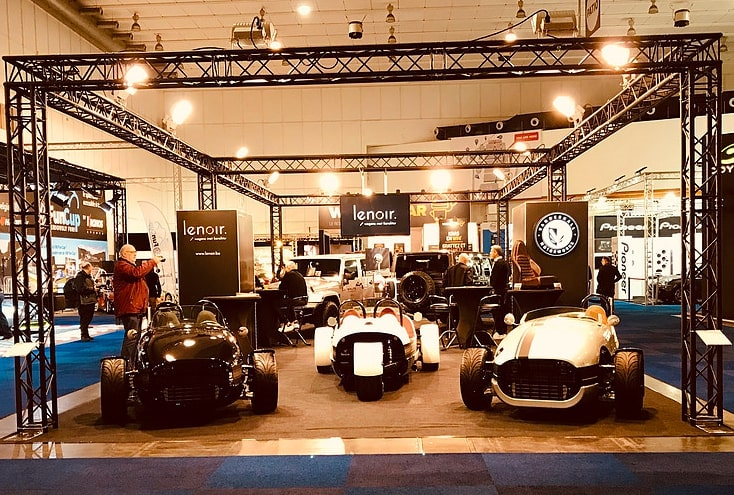 With all Vanderhall roadster models homologated for European markets, later this year deliveries of a more luxurious Carmel model, plus an intriguing all-electric Edison 2 variant, will commence from Vanderhall's official European dealer network, which is now being set-up across Continental Europe (no UK distributor has been announced as yet). Although VMW is a specialist vehicle maker, which is not required to comply with NCap crash test legislation, the company is incorporating as many safety items to its vehicles as possible. Having only commenced trading in 2010, with its first trikes being sold in 2015 in its domestic market, VMW's growth has been outstanding. Demonstration models are being built currently to satisfy its dealers' demands.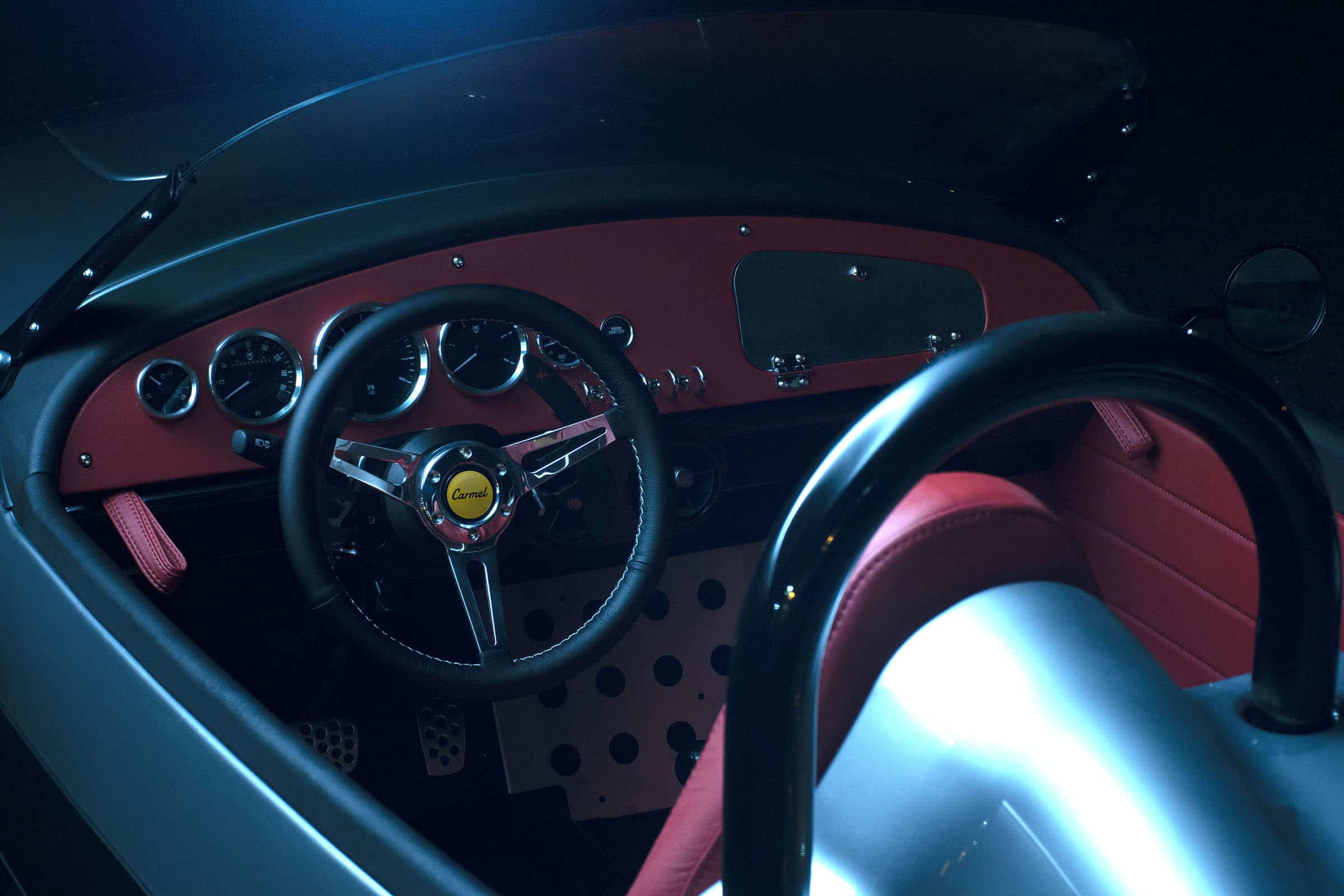 Founded in Provo, Utah, USA, by two-metres tall driving enthusiast Steve Hall, Vanderhall Motor Works released its first auto-cycle, the three-wheeler Laguna, to tremendous acclaim four years ago. The hand-crafted and very roomy vehicle was soon followed by the Venice in late 2016, with other auto-cycle models, including the electric Edison 2 and plush Carmel, now being launched in North America.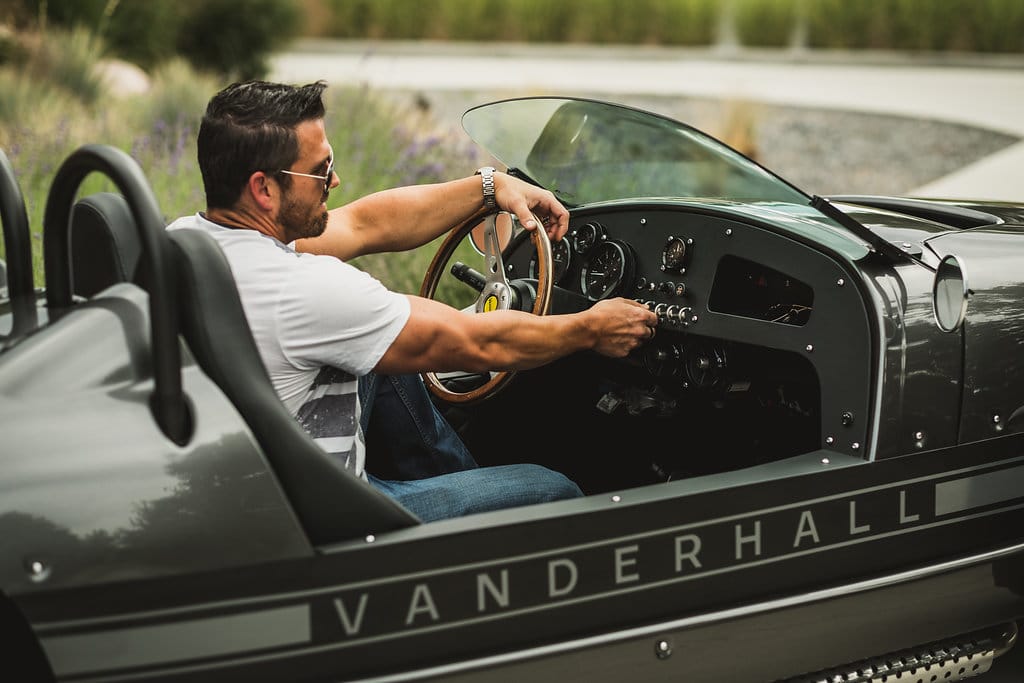 Within a surprisingly short time-frame, Vanderhall has established a cult following across the States, with an impressive roll-call of enthusiastic customers. They are supported by a nationwide, 50-strong dealer network, each with servicing facilities and factory-trained staff. Interestingly, Vanderhall's philosophy is built around five simple premises: 1) to spend more time enjoying life, 2) to escape on meaningful adventures, 3) to smile more often, 4) to notice the world around you and 5) to feel alive!