In fact, Ford brought both new and old favourite police cars to a services on the M1 motorway to help celebrate 60 years of use on British main roads. With the original stretch of the higher speed trunk road running through Hertfordshire, Bedfordshire and Northamptonshire, the three counties' police forces determined that a standard car should be employed to carry equipment, sometimes quickly. They picked a Farnham conversion of the popular Ford Zephyr, 2.5-litre, six-cylinder saloon, which was turned into a versatile estate car, and the Herts Police's example now resides in Ford's heritage collection, being the only remaining example in use.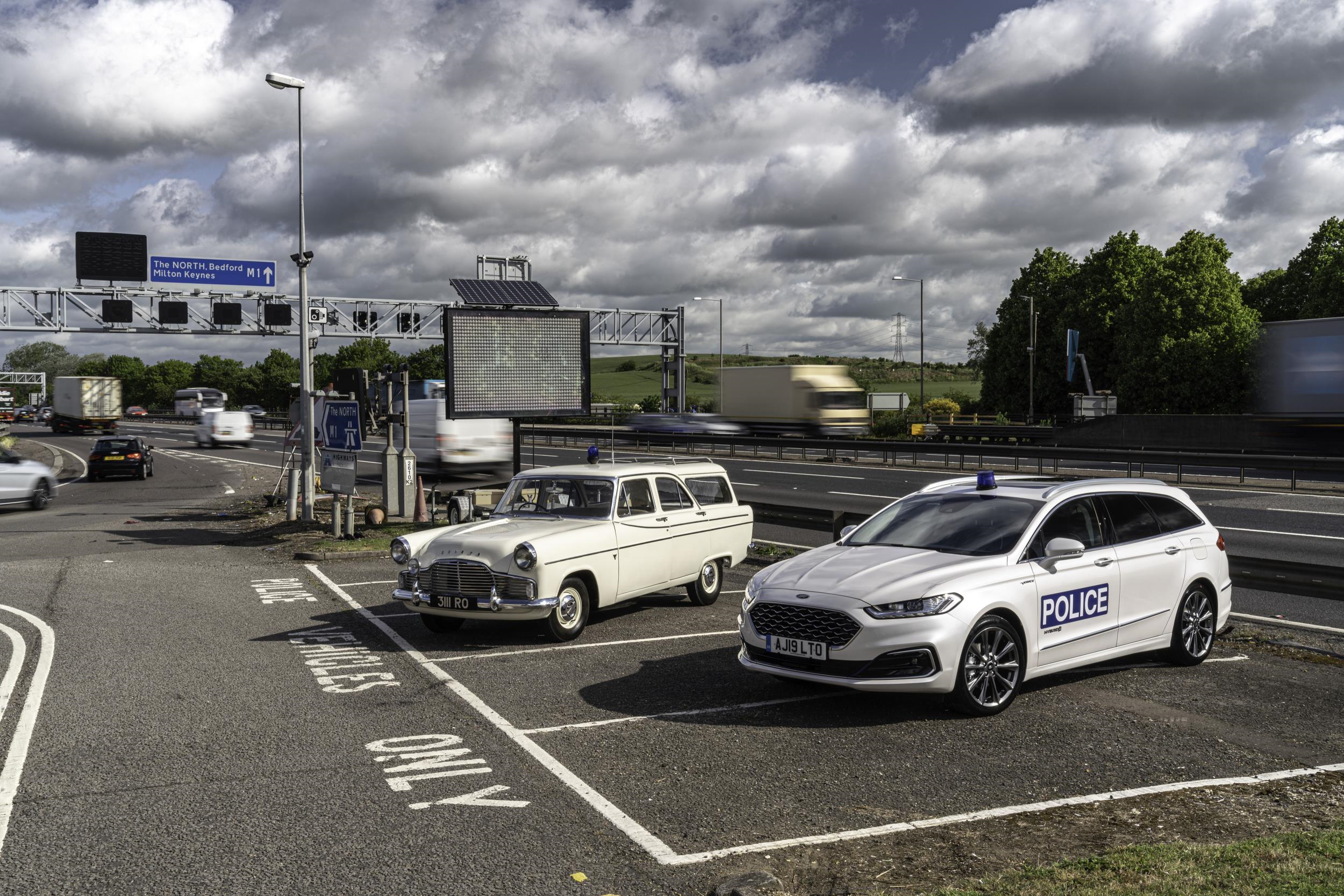 Forty years on, special services fleets are prioritising fuel efficiency and the Ford Mondeo large family estate now comes as a petrol-electric hybrid for the same price as the diesel only equivalent. It offers the driving range and freedom of a traditional combustion engine, in combination with the efficiency and refinement of an electric powertrain. The self-charging power unit, which has a 99g/km CO2 rating, eliminates both range anxiety and the need for essential users to have access to an external power source to charge the battery.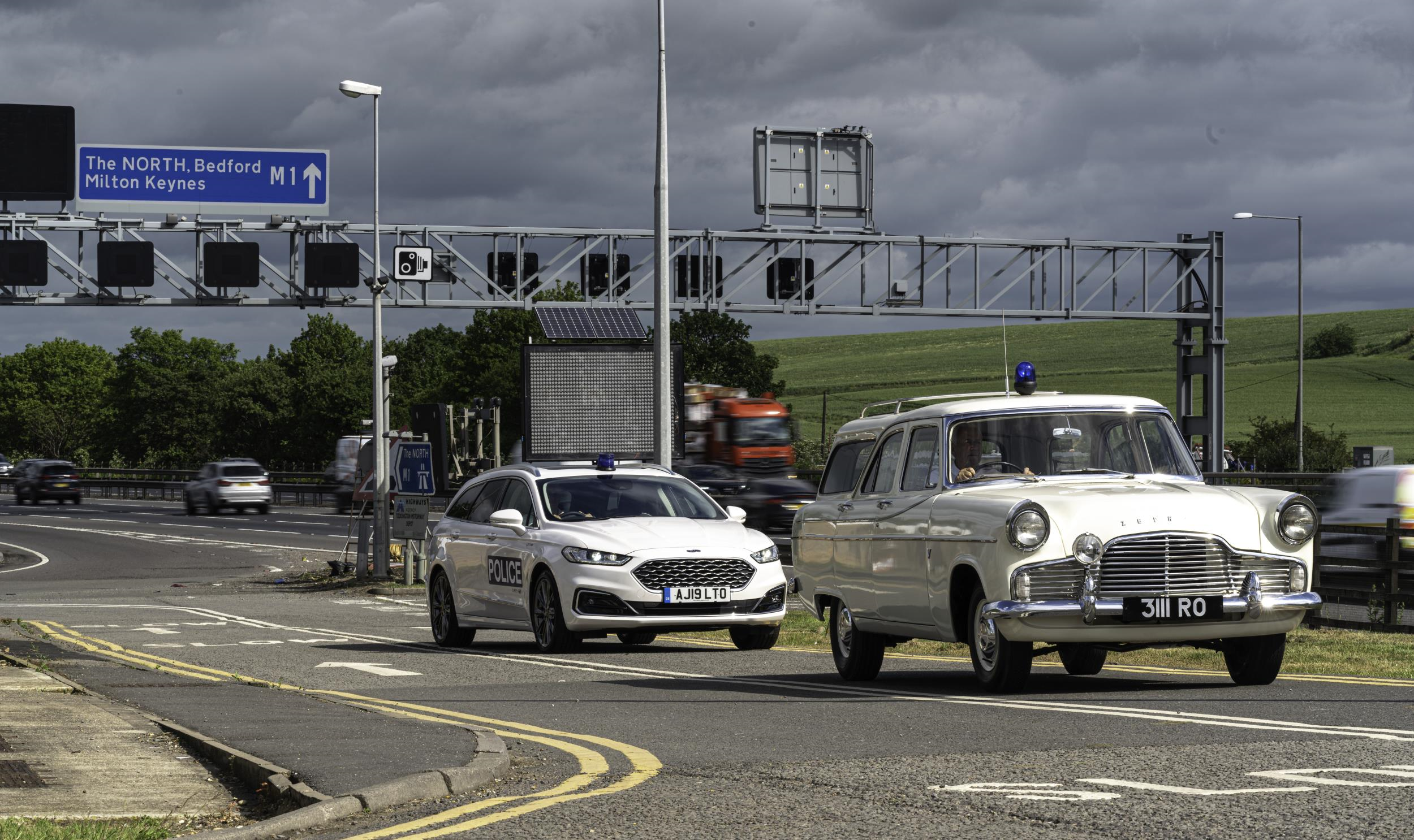 The latest hybrid estate provides 403-litres of load capacity beneath the rear luggage cover, when the rear seats are erected as normal, but it can be extended up to 1,508-litres, should the rear seats be folded forwards, which is highly practical for the immense amount of gear, to which Police, Fire and even Ambulance services need access. The flat floor over the battery pack makes loading and unloading of large or bulky items easier, with additional storage below the load floor.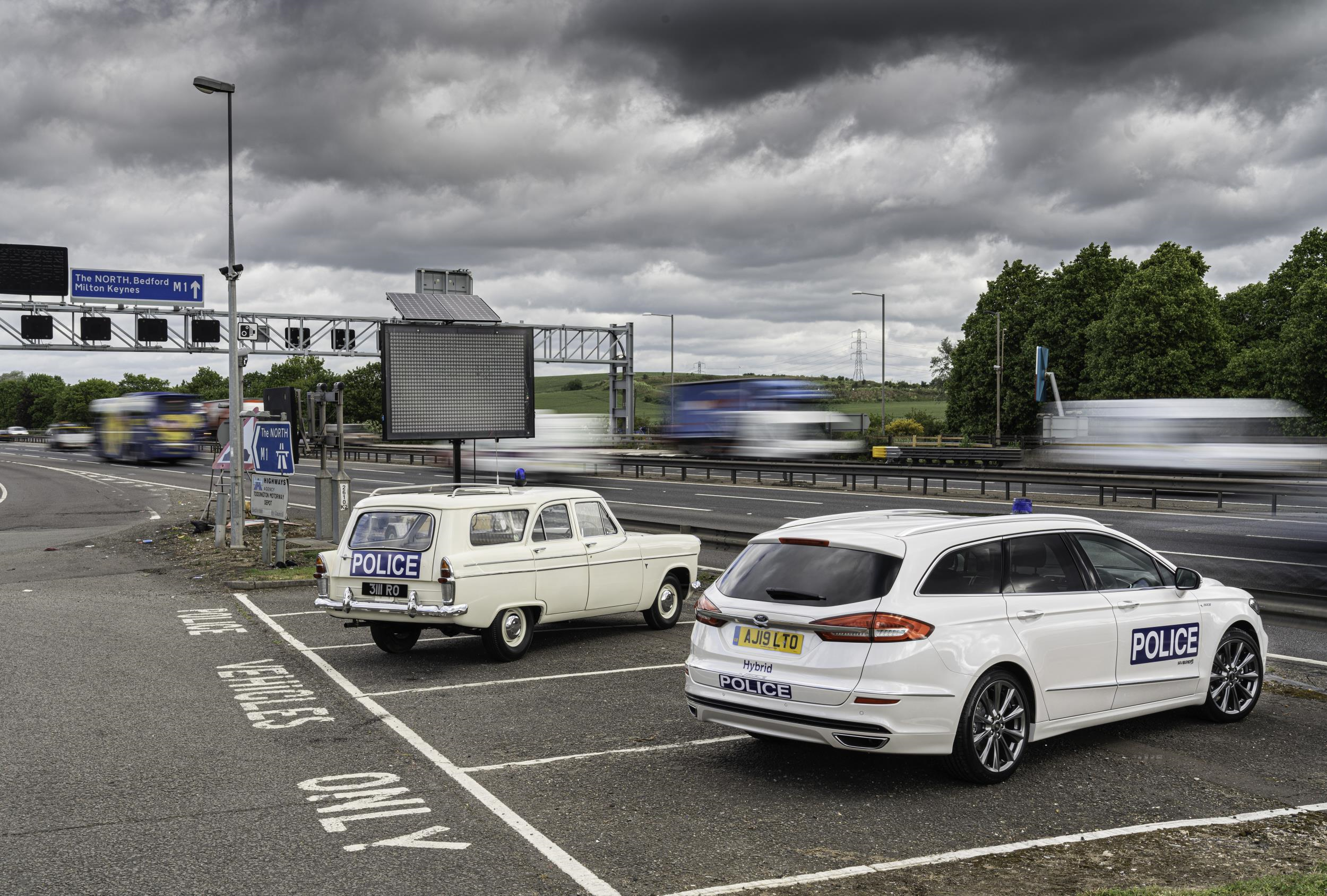 Even a brief drive between M1 junctions highlights that the Ford Mondeo hybrid pulls away silently, produces zero emissions, when running on electric power, and does not require plugging-in to recharge (the Zephyr was fun but significantly slower). Factor-in the estate's extra space and this becomes the ideal motorway mile-muncher emergency fleets and private customers alike.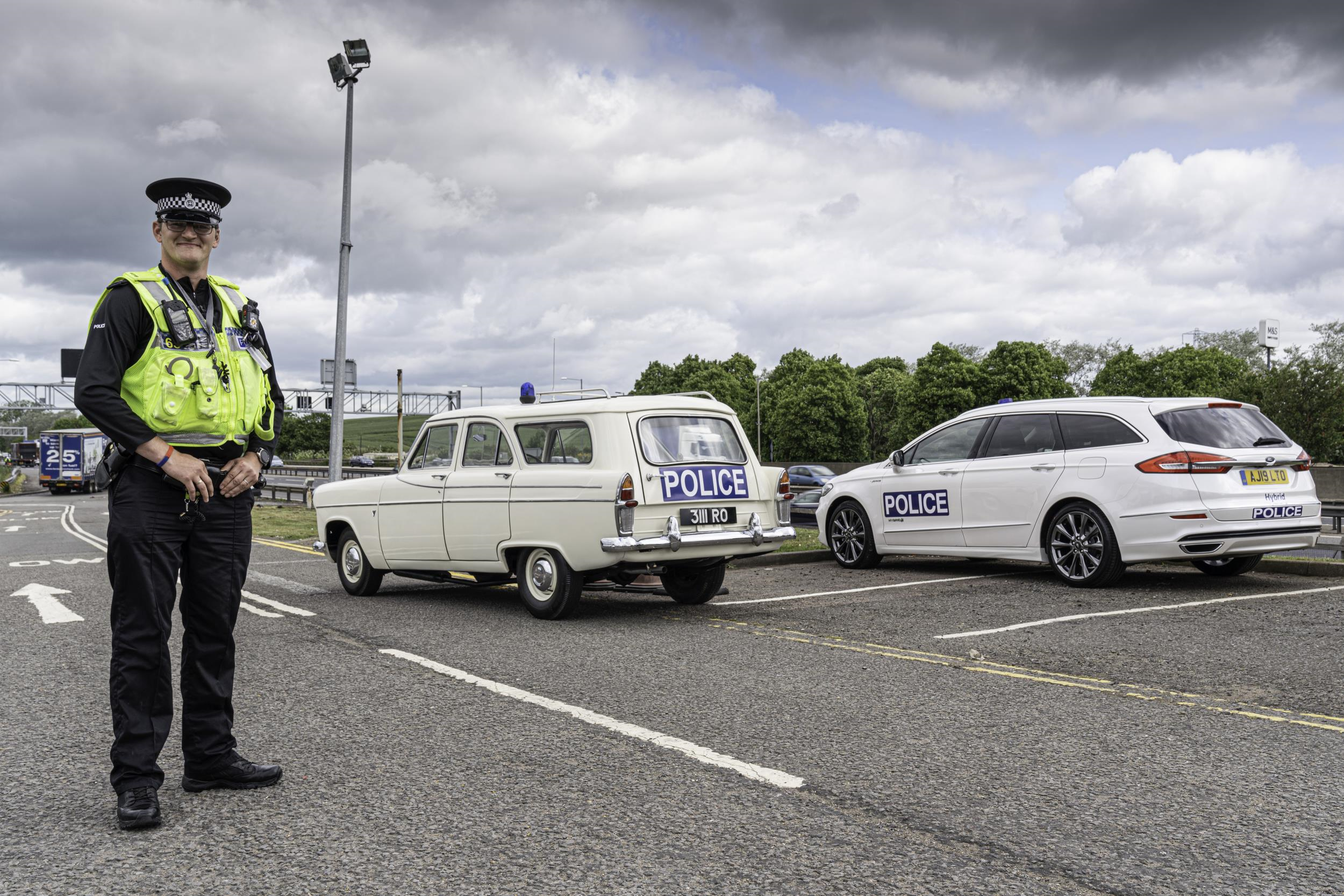 On hand for comments was Chris Smith, Highways England's assistant safety coordinator for the East of England, and he outlined: "Cars have changed beyond recognition in the last 60 years, just as the motorways they drive on have too. Our first motorways had no speed limits, no safety barriers and many cars, which were not designed for motorway speeds, ended up on the hard shoulder.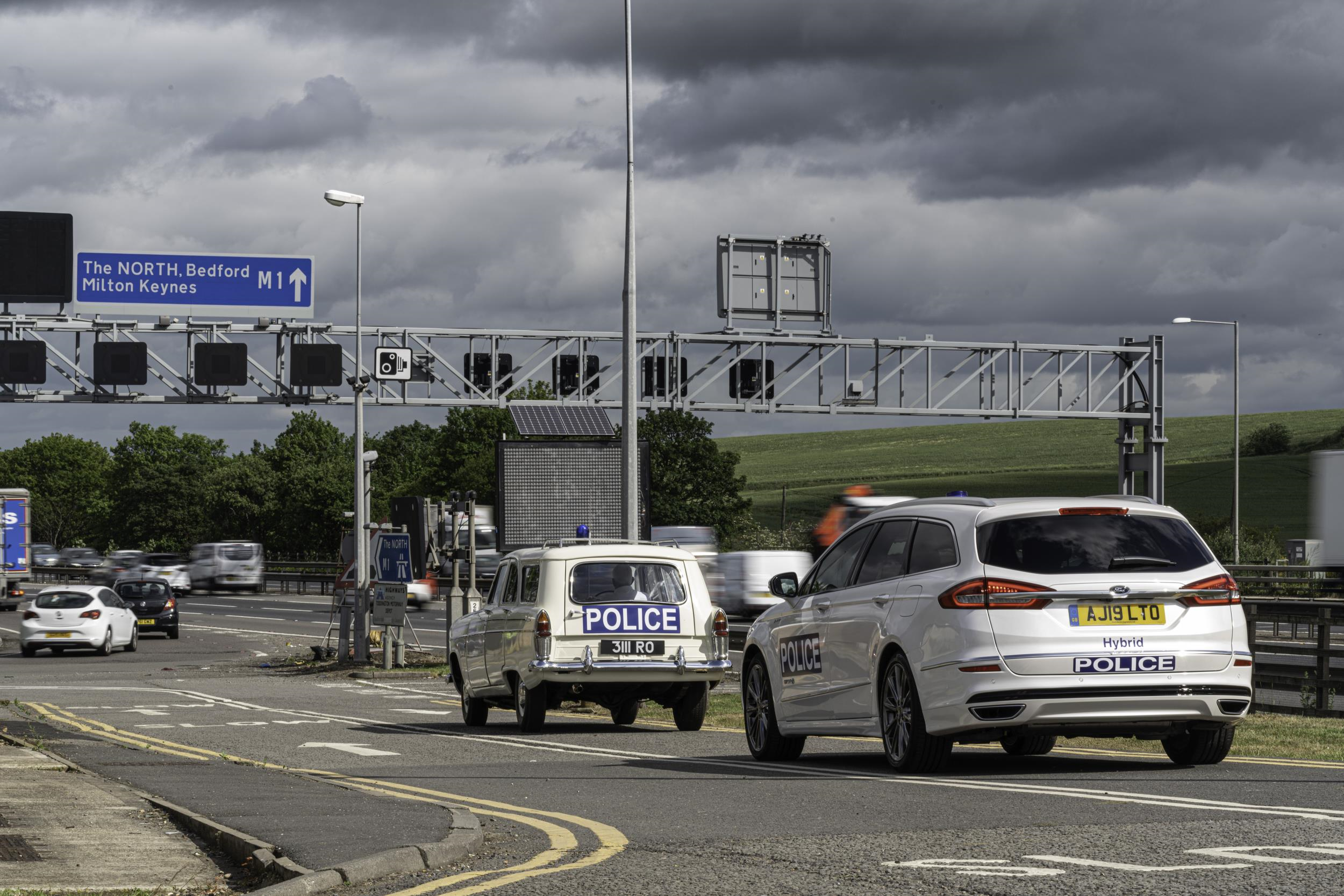 "Today's motorways are packed with technology to help people on their journeys, with variable speed limits that help iron out stop-start traffic and signs and signals to warn drivers about changing conditions on the road ahead. On smart motorway sections, such as on the M1 between junctions 13 and 16, we're making better use of the hard shoulder by making it available as an extra lane of traffic at peak times. However, we are also continuing to improve the motorway network to keep journeys smooth and safe for the millions of drivers who depend on them every day."