Whether your lifestyle means you are on a long commute and need a vehicle with a lot of range, or if you are looking to turn your short journeys in the city to sustainable ones, keep reading to explore the range and see what vehicle would suit you best.
MINI Electric
The MINI Electric has many benefits, including its versatility; the T shaped battery located under the seats means there is ample room for grocery runs, school runs, and staycation adventures with all the family. The MINI Electric has all the essentials you could need from an electric vehicle, including the ability to dart from 0-62mph in a mere 7.3 seconds, keeping the MINI go-kart thrill in a sustainable way. Not only does the MINI Electric offer a range of between 140 – 145* miles – making it suitable for either congested areas or cruising the motorway – the running costs are around three quarters cheaper than a petrol or diesel variant, costing as little as 4p per mile.
If the MINI Electric is sounding like something, you'd be keen on trying out, get in touch with our friends at BMW Group's Specialist Sales Team today.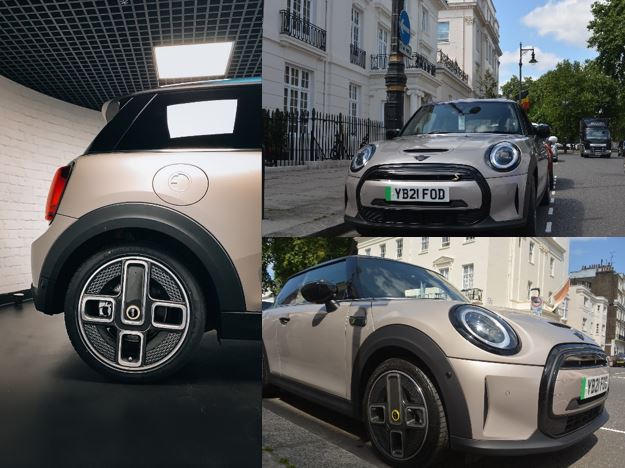 BMW i4
BMW i4 is the first-ever all-electric Gran Coupé, and it boasts everything you love about the 4, just in fully electric form! The top of the range i4 M50 delivers electric driving with a BMW M twist for a thrillingly responsive sporty and agile driving experience thanks to adaptive M Suspension, xDrive all-wheel drive system and variable sports steering. The i4 offers luxurious comfort, whilst still having an exceptional driving experience. The BMW i4 eDrive40 is able to reach up to 365 miles** and can go from 10% to 80% charge in just 31 minutes when using a 200 kW charging station.
This is one of BMW Group's most eagerly anticipated arrivals, and this car will be on the road early in 2022. If you would like to explore this model in more detail, get in touch with the BMW Group Sales team.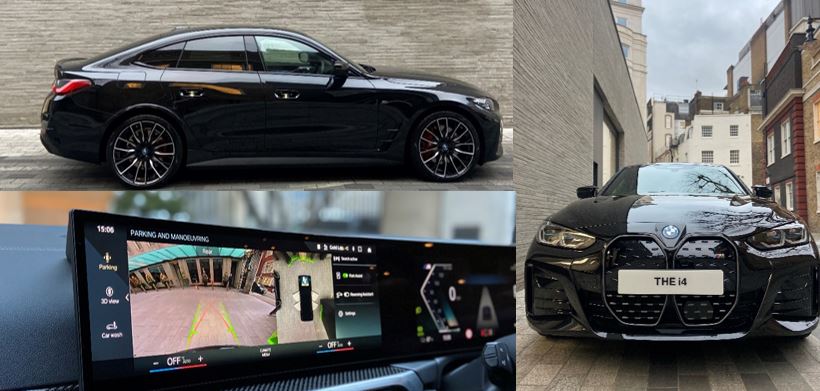 BMW iX
The BMW iX is undoubtedly one you wouldn't want to miss, with its unique exterior, bold design, this car turns heads. The BMW iX also comes with the latest electric all-wheel drive system, giving you complete control at the wheel. The iX is unlike any other vehicle, with its futuristic and sleek shape, it also incorporates all the modern technology you could possibly need. After taking a seat in the fully electric BMW iX, you will agree in saying it feels like the future. Not only does the sophisticated interior provide extreme comfort with new lounge seats in the rear, the new Operating System 8 runs the latest BMW iDrive, providing seamless integration with your life and your journeys to come. The BMW iX also combines the 12.3" information display with the 14.9" control display to create one, single BMW curved display, giving you all the information, you need, in a minimalist and drive centre way. The BMW iX xDrive 40 has a range of up to 257 miles* and goes from 0 - 62mph in 6.1 seconds) showing you that going electric, doesn't have to compromise on performance and now range. ***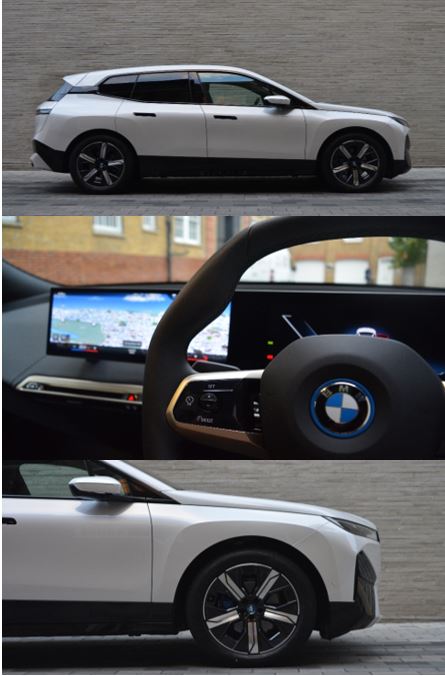 BMW iX3
The BMW iX3 provides a comfortable, yet sporty feel. With range of up 285 miles* and electricity consumption from 3.3 mi/kWh*, the new BMW iX3 M Sport is an ideal car for any customer. The iX3 has the new aerodynamic alloy wheel design, available on all iX3 Premier Edition as standard. The clever design of these 20" alloys aids weight reduction, increasing efficiency by up to 30%. All these benefits packaged together deliver enhanced performance without compromising the aesthetics. The BMW iX3 M Sport incorporates an extensive range of digital services and intelligent assistance systems including your personal voice assistant and parking assistance. The perfect electric all-rounder is here and available to order today.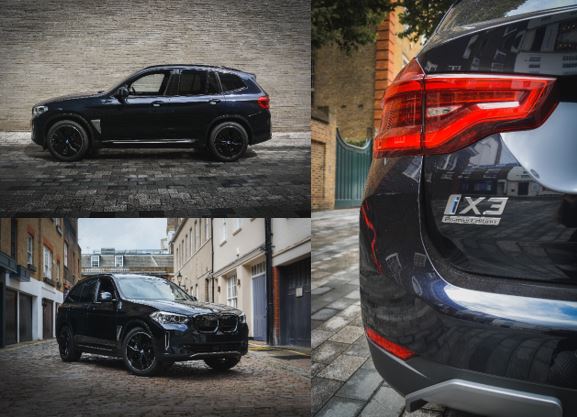 BMW i3
Launched back in 2013, the BMW i3 is where it all started and has become a true icon in BMW Group's electric model range. Embracing sustainable materials and a minimal approach to comfort, the BMW i3 can cover up to 182-190 miles***, that's enough to get you from London to Brighton and back again on one charge. The BMW i3 incorporates the most modern technology, in addition to the excellent sustainability benefits. Not only is the i3 the first model in our electric range, it also is an extremely progressive model that offers unmissable features including it's innovative technology. The BMW i3 is currently the most popular model in the BMW Group line up from its flagship store in Mayfair. Even though the BMW i3 has been around a few years more than the other models, it is certainly still desirable for customers.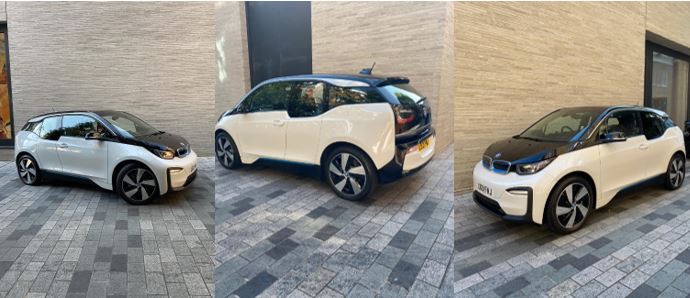 Summary
To summarise, you can see that there are a range of electric vehicles that our partners at BMW Group offer, and it's just about finding the one that is going to best suit you and your lifestyle. Whether the MINI Electric would suit you and your life better due to its size and versatility, or the iX is more what you need because of its extensive range and extreme comfort, there really is an electric vehicle for everyone.