It sounds anachronistic to suggest that high prices put people off, when six-figure Teslas are markedly more popular than most people ever believed that they would be. Yet, consistent analysis of the Electric Vehicle market, which is vital, as we course ever closer to broader electrification of the transport scene, continues to highlight list prices (not something that has bothered us much!), range anxiety (even though it is vastly improved) and questionable recharging (unreliable network) as good reasons to avoid EVs.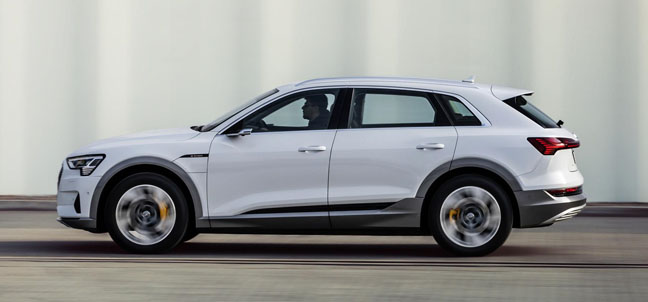 Due to be launched in the UK early next year, the Audi e-tron 50 quattro will complement the existing e-tron 55 quattro model (listed at £68,020), its 71kWh battery and two electric motors providing a range of up to 186 miles according to the WLTP test cycle and its 120kW charging capability enabling 80% capacity in around 30 minutes at fast-charging stations (where available and operational).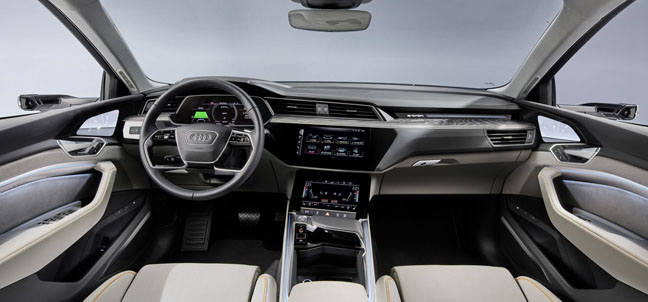 The car also features 'e-quattro' all-wheel-drive delivered by an electric motor mounted on each axle (combined total of 230 kW and 398.3 lb-ft of torque). They are capable of propelling the electric estate car from 0-60mph in 6.7s to an electronically limited top speed of 118mph. The rear electric motor is active in most driving situations, while the front electric motor is activated predictively, as required. The battery unit comprises 324 prismatic cells, combined in 27 modules, which store up to 71kWh of energy and deliver it via a newly calibrated drivetrain.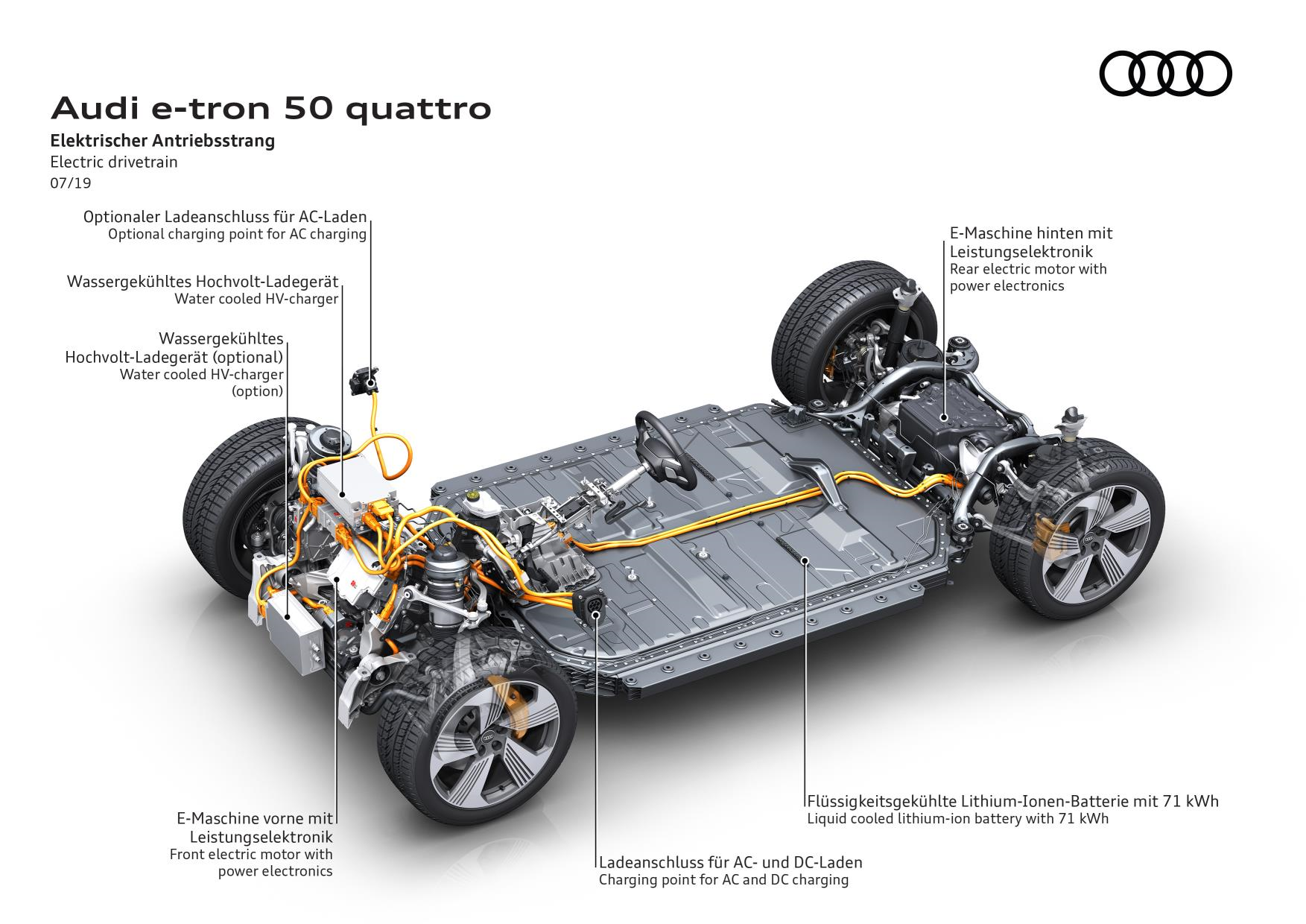 Reduced kerbweight reduces running resistance and contributes to efficiency, as does the advanced thermal management system that regulates the temperature of the interior as well as the battery and cools the electric motors, the power electronics and the charger all of which is better for longevity. Naturally, the car can be charged domestically too.
The optional connect charging system adds smart charging functions, such as off-peak that helps customers to benefit from variable electricity rates by charging their EVs at more inexpensive times. In combination with a home energy management system, customers can benefit from options like charging by solar power, when a home photovoltaic system is installed. Using the myAudi app, customers can control all charging processes and timers, as well as pre-entry climate control, via their smartphones.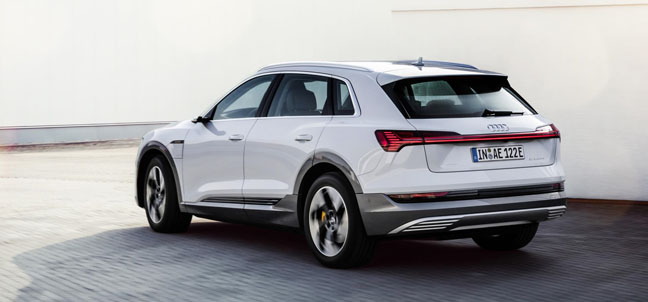 Like the more powerful version of the electric SUV, the e-tron 50 recuperates energy via its two electric motors, with priority given to the rear motor, during more than 90% of all deceleration, which is fed back into the battery. A newly developed wheel brake system, with electrohydraulic actuation, works only when the force of deceleration exceeds 0.3g. This results in shorter braking distances in most situations. A standard efficiency assistant also helps the driver to adopt an economical driving style via the Audi virtual cockpit. It uses radar sensors, camera images, navigation data and Car‑to‑X information to detect environmental and route changes.