At the end of July 2020, there was an incredible 136,600 electric vehicles on UK roads, and the electric car market is expanding all the time. More people throughout lockdown took an interest in the environment, and what they can do to combat climate change.

According to a survey by the Society of Motor Manufacturers and Traders, there's been a 262% increase in the registration of EVs since July 2019. There has also been an increase of 322% in the registration of PHEVs (plug-in electric vehicles).

However, a recent study has shown a shortage of public EV charging points in the UK. Regions in South-West England have one charger per 1,148 cars, and the East Midlands, Yorkshire and the Humber are on similar figures.

We believe everyone should have access to the necessary means to live sustainably – and nothing should stand in the way of owning an EV.

Choosing an EV Charger
There are a few fundamental steps to take before you can choose the right EV charger. The first thing to consider is what type of EV you have, or what type of EV you are considering buying.

Type of Electric Vehicle
The type of vehicle you have will determine how much power your EV charger will need to provide. For example, Plug-in Hybrid Electric Vehicles have smaller batteries than traditional EVs, as they don't run on electricity alone.

Electric vehicles have a range of battery sizes, and their capacity is measured in kilowatt-hours (kWh). The difference in battery capacity can range from 17.6 kWh in the Smart EQ ForTwo, to a huge 100 kWh in the Tesla Model X and S. To work out what you need, we recommend researching the charging capacity of various chargers.

The Energy Source Used to Charge your Electric Vehicle
You'll also have to consider what energy source you'll be using to charge your EV. If you have a microgeneration system, such as solar PV panels or a wind turbine, you'll need an EV charger that is compatible with that power source.

If you'll be charging your EV from the grid, you'll want to look into energy tariffs that accommodate EV charging – to prevent a significant increase in your utility bills. Many electricity providers have begun to incentivise EV charging, by tailoring tariffs specifically to overnight charging.
What Electric Car Charger Home Installation Options Are There?
There are two main types of EV charging station: fast charging for homes, and rapid charging for public chargers. Most home electric car chargers use AC charging: however when rapid charging is required – for instance, at motorway service stations – DC charging is typically used as it is quicker.

There's a vast range of public car charging points throughout the UK – to find the one nearest to you, head to the Zap-Map website.

We are seeing a rapid increase in the number of charging stations at UK workplaces – particularly from companies that have electric fleets. Charging at work is becoming an increasingly popular facility – and many businesses are utilising the government's Workplace Charging Scheme (WCS), which is a voucher-based option that provides financial incentives for installing EV chargers.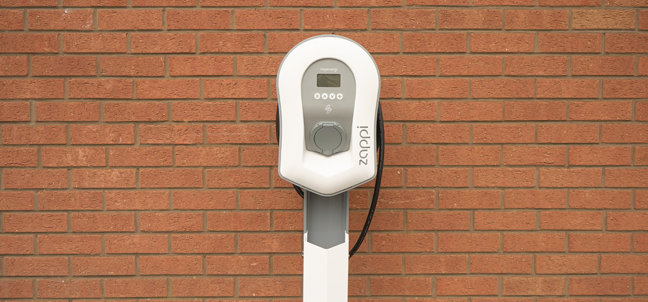 Electric Car Charger Home Installation UK
There's a variety of home EV charging solutions to explore. Most EV chargers work with all vehicles – the only difference between them is their specifications. For example, some EV chargers have smart tariff integration and solar charging capabilities, while others do not.

Am I Eligible For Electric Car Charger Home Installation?
Probably!
The good news is that really anyone can get a home charging point for their car installed, you don't need to be subject to any specific criteria. It is more from a physical standpoint where there might be limitations, for example, no dedicated parking.

But if you fit the following criteria then you're good to go:

- Dedicated off-street parking, either on your drive or your own parking bay
- Wifi connection at your property
- Permission from your landlord if you rent your property

What do I Need to Install a Home Car Charger?

Level 1 Chargers
Depending on the level of your home charging system, what you need to install will depend on how many volts the charger needs.

Lower voltage Level 1 chargers don't require any special installation, but they charge at a significantly lower speed. Level 1 chargers typically provide around 4 miles of range per hour – compared to the standard 24-mile range of standard Level 2 chargers.

Level 2 Chargers
Level 2 chargers require 240 volts of electricity to operate and need a special installation process similar to that of installing an oven or other high-voltage appliance. Level 2 chargers require a certified installer, although some EV chargers (such as the zappi) boast safety features that remove the need to install an earth rod.

Earth Rods
Earth rods provide protection from potentially fatal shocks in the event of an electrical fault by diverting current that could escape from a device to a metal conductor. Official wiring regulations state that in nearly all circumstances, EV charger installers will have to install 3ft earth rods to prevent this from happening.

Providing earth rods – and making sure they are safely deep enough in the ground – is time-consuming, and can be difficult in stony surfaces. It also pushes up the cost of installation.

Is There Any Funding Available for Electric Car Charger Home Installation?
There are different ways of getting a charger installed at home. Having an OZEV approved charger is the most important criteria if you wish to claim the £350 OLEV grant. This grant is given by the Government Office for Low Emissions Vehicles to cover installation costs and to ensure motorists get a reliable OLEZ approved charge point installer.

Before you have your charger fitted, you need to submit an application to the DNO (District Network Operator), the company responsible for providing electricity to your property. This request will state what type of charge you're installing, and how powerful it is.

The DNO application is something your installer can do for you, but if you want to install your EV charger yourself, you need to follow these steps and information.

We advise that you check the electrical infrastructure of your home, before installing an EV charger. The typical home works at a specification of roughly 60 amps – and you run the risk of blowing fuses and causing electrical problems if you reach the maximum amount of energy your street or board can manage.

zappi's built-in safety features monitor what's going on in your home to prevent this from happening, and due to its load balancing and load curtailment features, it doesn't require a DNO.

How Much Does Electric Car Charger Home Installation Cost?
The most popular smart EV chargers in the UK vary in price – ranging anywhere from £550 – £3,000 including installation. This mainly depends on the technology and specifications of the individual charger.

zappi is at the lower end of the price spectrum – yet its capabilities are in keeping with the higher end of the price range. It not only has the smart capabilities of three charging modes – it's also engineered to be as sustainable as possible.

How do I Maintain my Electric Car Charger?
EV charging points typically don't require much maintenance, and any reputable EV charger will come with a 3-year warranty. There are, however, ways you can take care of your EV charger to make sure it lasts as long as possible.

How do I Make the Most Out of my Electric Car Charger?
Many EV chargers come with a huge range of capabilities – going beyond simply charging the EV. To make the most out of your EV charger, you should find a mode and rate of charge that best suits your needs.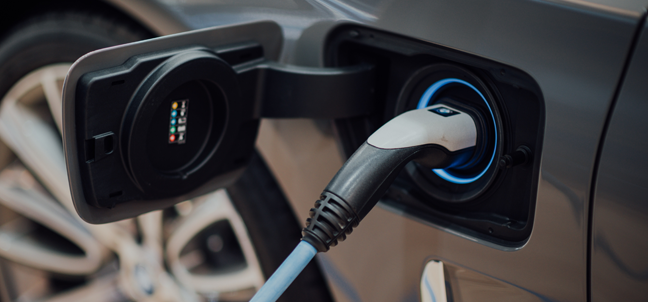 For example, the zappi has three different types of charging mode:

- Fast mode: This is exactly as it sounds. In this mode, zappi will charge your vehicle at the maximum power as quickly as possible. This mode will utilise any surplus energy available, and top up to maximum power from the grid until the vehicle is fully charged.
- ECO: On ECO mode, zappi becomes an intelligent device that adjusts its charge rate to minimise using electricity from the national grid. With over 1.4kwh surplus, zappi will charge just like in ECO+ mode. However, if the surplus drops below the minimum charge rate of 1.4kw, zappi will pull from the grid to achieve the 1.4kw, and remain charging instead of pausing the charge.
- ECO+: The most economical charging mode, this is the complete opposite to Fast mode. In ECO+, zappi will charge on 100% green energy from your surplus PV with absolutely zero grid power.

Specifically designed to work alongside solar PV panels and wind turbines, zappi can automatically start charging your EV with any surplus power generated. This means no energy is wasted or exported to the grid.

At myenergi, we're proud to engineer a smart EV charger that's designed to give our customers complete control over how much of their self-generated renewable energy is used to charge their EV. Zappi isn't simply a solar PV or wind turbine charger – it has the power to use both the grid and a microgeneration system.

Complimenting your EV Charger
You can enhance the performance of your electric car charger home installation by using extra devices. These devices can monitor usage and increase the efficiency of your EV charger: such as the harvi and eddi.

eddi is a Power Diverter that can be used alongside solar PV panels and wind turbines. Eddi makes sure all the renewable energy you generate stays where it should: in your home, and not exported to the grid. It does this by directing excess energy to heat water or rooms, making sure none is wasted.

The harvi is another intelligent device that saves time and money when installing an EV charger. It allows the entire myenergi product family to be installed without the need for a wired current transformer (CT). The CT is typically needed to measure the grid or generation power – which instead is connected to harvi.

Harvi is a wireless device that harvests the energy from the CT and transmits it to the eddi and / or zappi – eliminating the need for wiring.