Kent-based, E-Type UK is renowned for its concours-grade, original specification restorations of early Jaguar models. However, the most recent customer commission dealt with by the specialist firm is for the 2+2 coupe model that has never been held by classic car fans in as high regard as the regular two-seat coupe and roadster alternatives. However, values are escalating.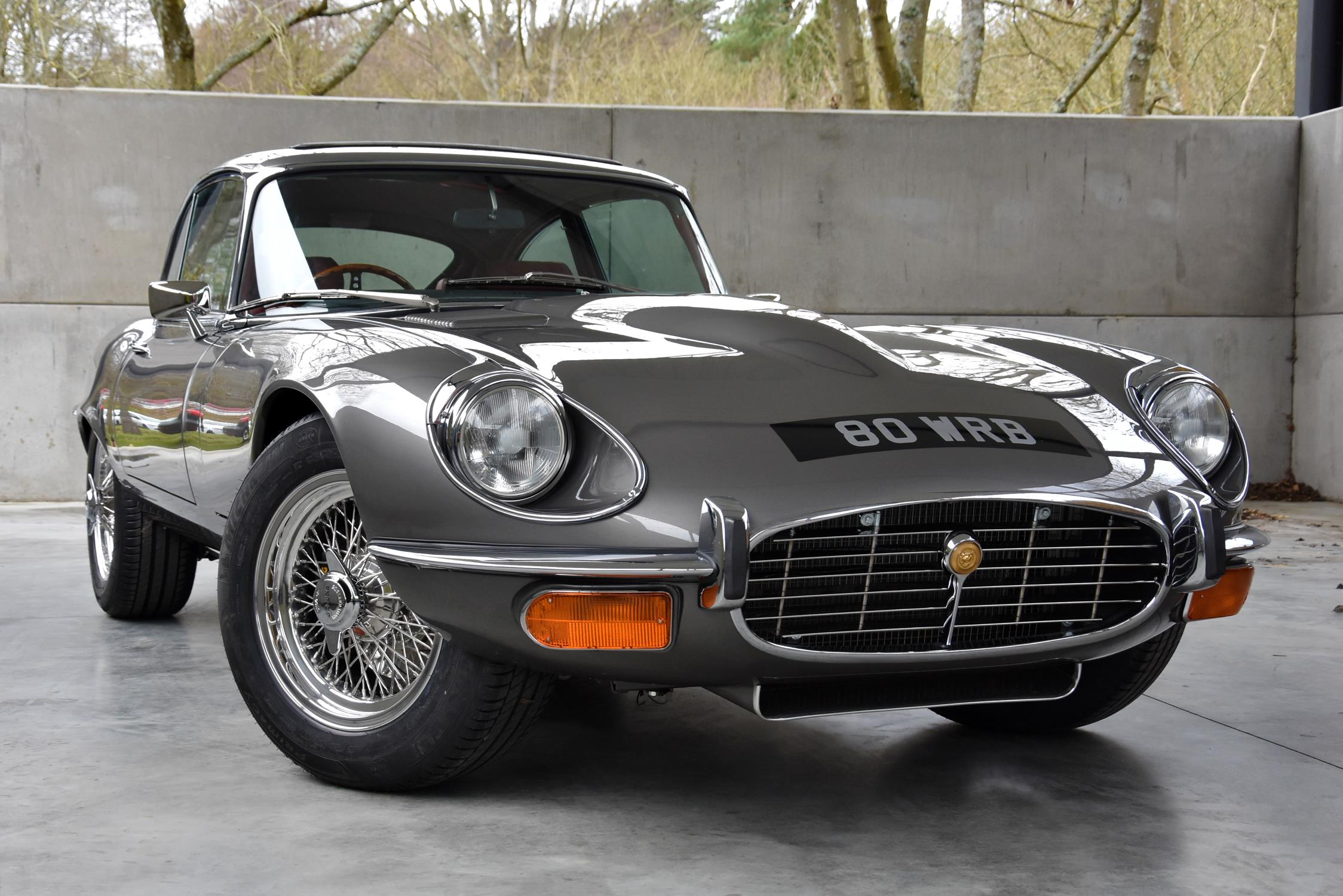 The owner of this E-Type sought an example that was reliable, with some subtle modern twists; had improved driving characteristics, yet retained the classic E-Type personality. Rolling off the production line in 1973, this original right-hand drive Series 3 Coupe had lived a pampered life but was looking tired. It was brought to E-Type UK with a brief to not only restore it sensitively but also to upgrade it to the highest possible standards.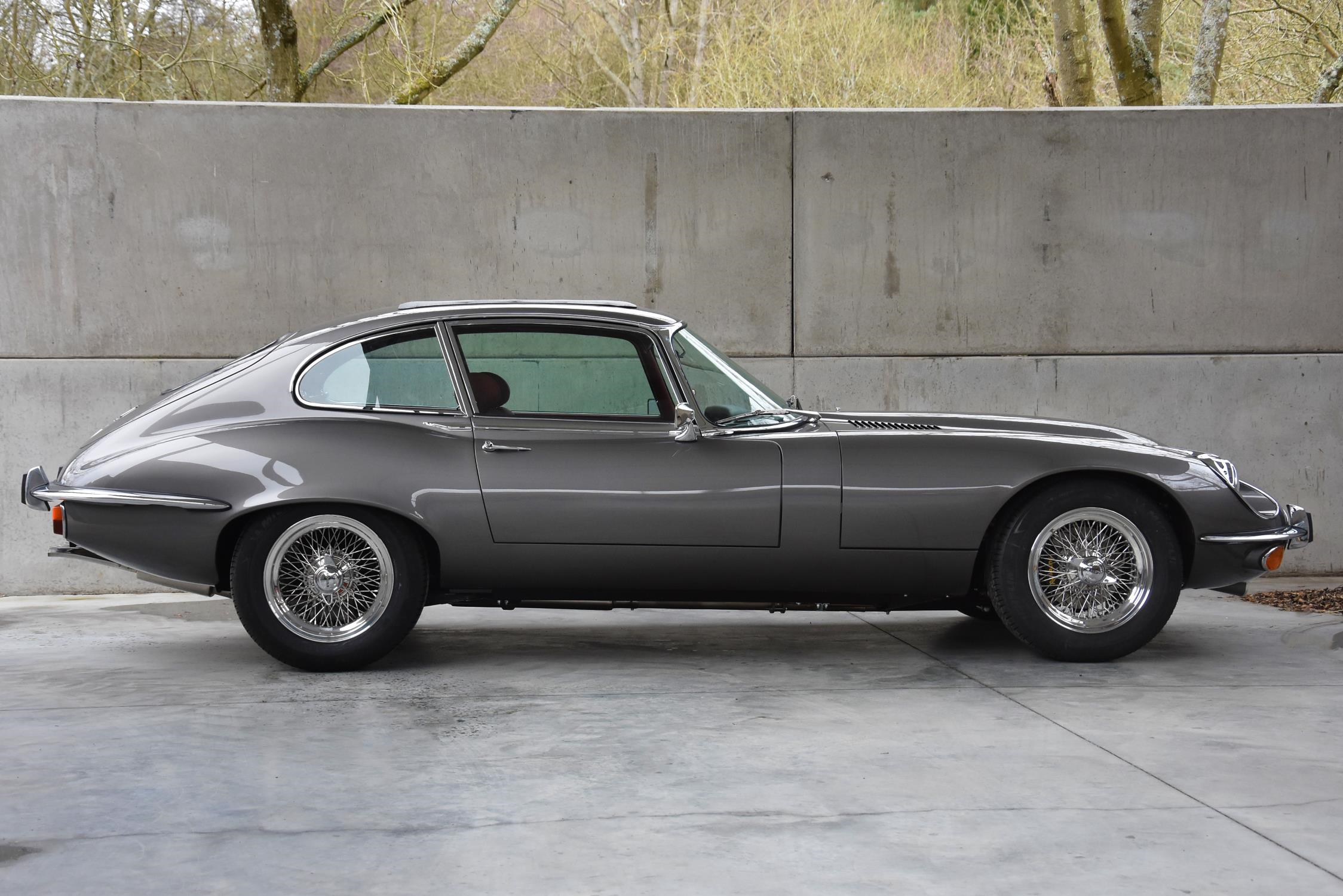 E-Type UK's team stripped down the original car, which exposed some shoddy previous repairs, such as inner wheel-arches patched up with layers of tin, an unfortunate reminder of a time, when these models were unloved and undervalued. Returning the car to its original specification, a bespoke aluminium bonnet was fabricated to reduce front-end weight, before repainting it in Opalescent Gunmetal.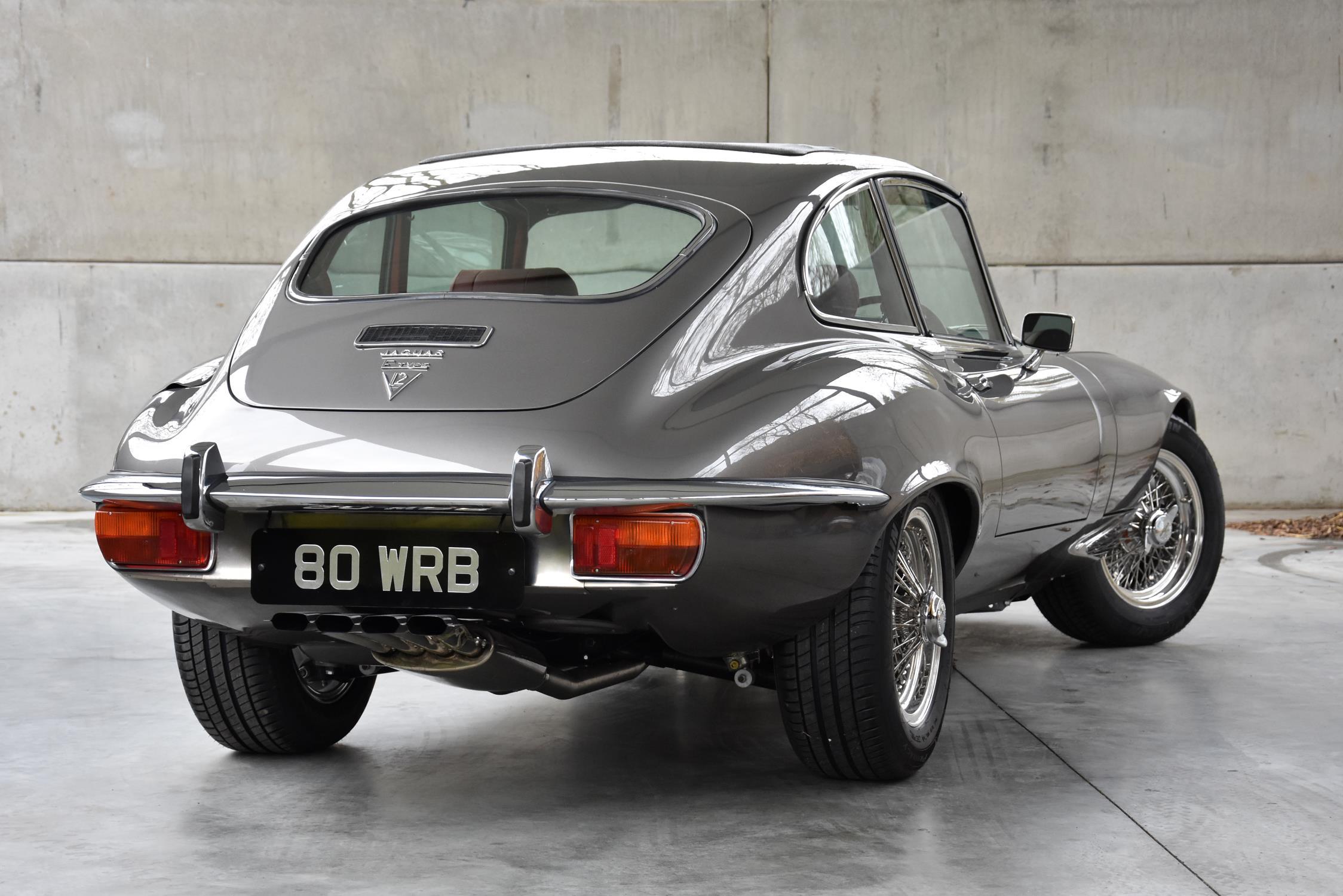 The original V12 engine was fully rebuilt and upgraded, with electronic fuel injection, larger throttle bodies, aluminium radiator and header tank and the all-important 12-branch tubular stainless steel sports exhaust system that allows the multi-cylinder unit to sing gloriously.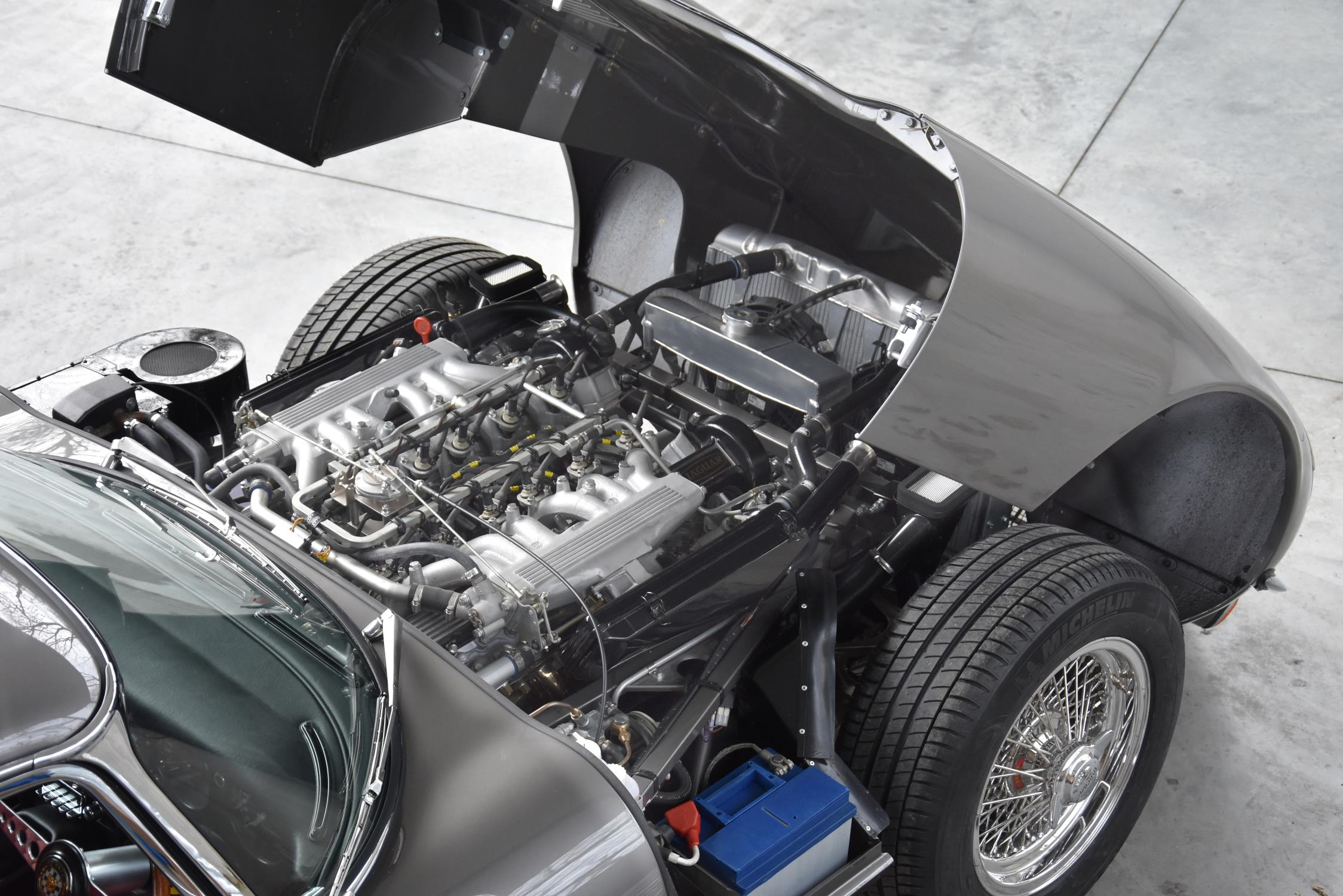 Under the now-perfect body, the suspension was revised heavily for improved ride and handling characteristics, with all-round adjustable springs and dampers, including sports torsion bars, anti-roll bar and uprated bushes. The combination transforms the E-Type, while also allowing the customer to select a preferred suspension setting. AP Racing brakes replace the standard units, with larger diameter discs, aluminium callipers, with an increase from three to four pistons, which improve the stopping power, while reducing weight. 16.0-inch diameter Turino wire wheels were chosen not merely for their aesthetic value but also because they allow the fitting of modern tyres for improved traction, as well as reducing corner weights, thanks to aluminium rims and stronger stainless-steel spokes over the original wheels.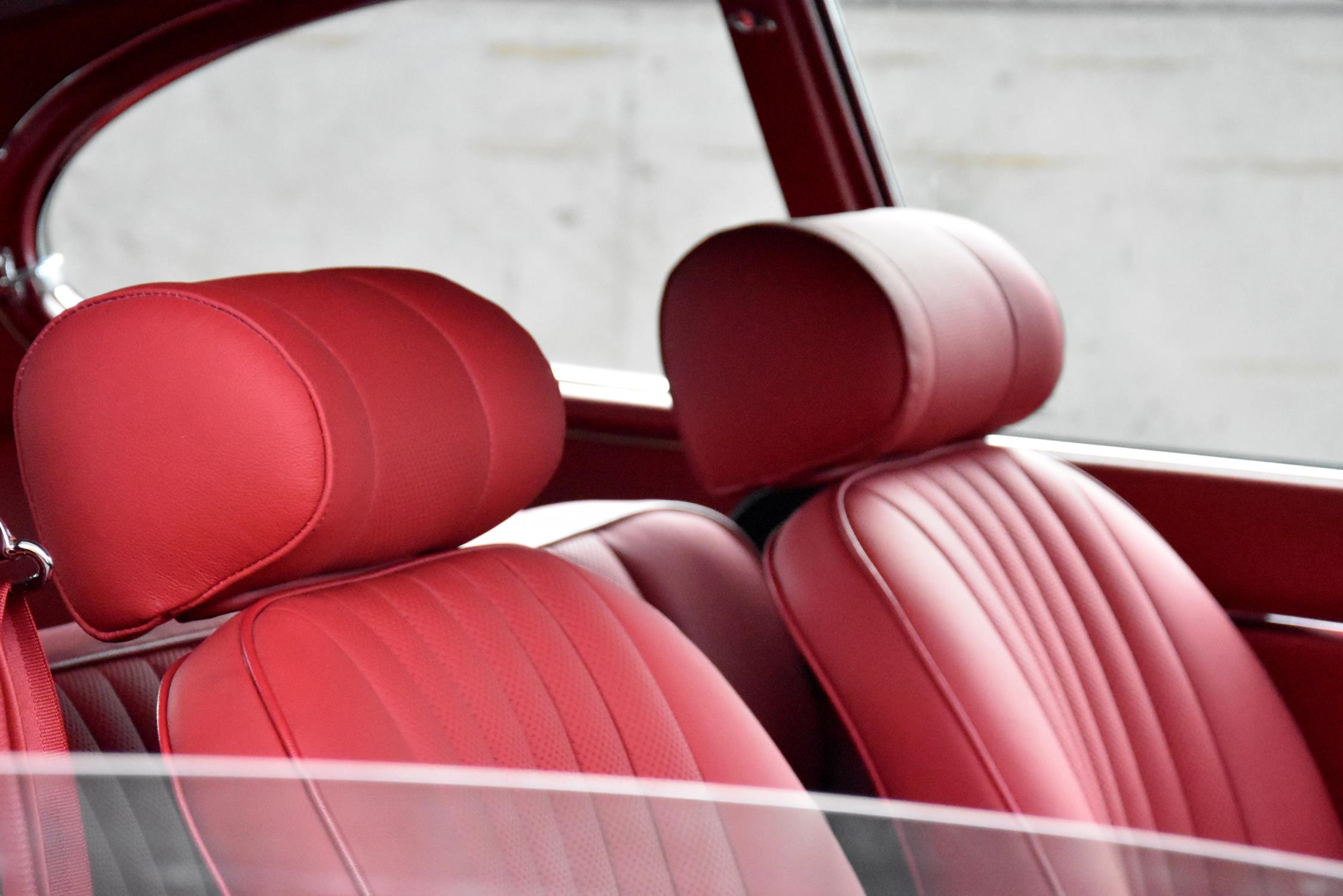 An uprated 5-speed manual gearbox completes the revised drivetrain package, with gearing that makes both long motorway drives and challenging country lane jaunts a total pleasure. Additions within the fully-retrimmed Oxblood Red leather cabin include: a 15.0-inch diameter wooden steering wheel that makes the most of the car's spirited handling envelope, bespoke classically-styled inertia reel seat belts, for improved comfort and safety, and an LED dash light conversion to improve visibility on evening drives. A period style stereo system, which hides full modern internals, includes Bluetooth capability and finishes the interior in fine classic fashion.