The CUPRA DarkRebel Showcar will be unveiled at the IAA in Munich, pushing the boundaries of design and performance. Presented in April at the CUPRA Exponential Impulse Event in Berlin, the digital model has challenged conventional design, using the latest technologies applied to video game development. It's also been a collaborative experience with the CUPRA Tribe, who have helped shape the showcar's final design.
100% digital showcar. To develop the new architecture of this electric showcar, the creative stages of the CUPRA DarkRebel were 100% digital. Once the initial sketches had been approved, the visualisation design team, led by Manel Garcés, played a key role: "We worked alongside the designers as they fine-tuned their sketches. On this occasion, we intensified our collaboration because we wanted to present the model digitally at the Exponential Impulse Event in Berlin, so that we could then configure it collectively" says Manel.
From sculpted clay to video games. "The CUPRA DarkRebel was a challenge for the designers. We replaced a life-size clay model for a virtual model and using visualisation tools we managed to elevate our dreams to the next level with endless possibilities, while also allowing the CUPRA Tribe to have their say" explains Manel. To do this, we used the latest video game engine technologies such as Unreal Engine: "Working as a team with the Exterior, Interior and Color&Trim designers, we were able to visualise several different options and implement changes in real time."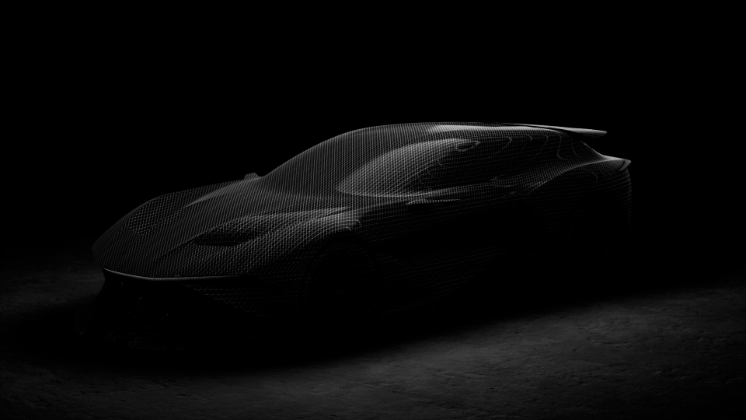 270,000 co-creators. The CUPRA Tribe played a key role in the next step. Users designed their own CUPRA DarkRebel Showcar with the help of the immersive Hyper Configurator, created specifically for this purpose, also using Unreal Engine. More than 270,000 online configurations from CUPRA's global Tribe have helped shape the final design of the brand's latest dream, which will see the light of day at the IAA. 74% of users made use of the Hyper Configurator via mobile devices, a clear sign that the CUPRA DarkRebel Showcar is a car designed by and for the next generation.
The CUPRA DarkRebel Showcar will be unveiled to the world on 3 September during the Volkswagen Group Media Night, and then at the CUPRA presentation at the IAA Munich Open Space the next day.