For just one day, in mid-July, the parade ground at North Yorkshire's home to the serving military has been a showcase for a remarkable blend of talent that raises funds for Help for Heroes among a host of other services' charities. The 2018 event was blessed with glorious sunshine and a day-long extravaganza of entertainment, including live music, an amazing roll-call of stars and a colourful selection of the latest motorcars.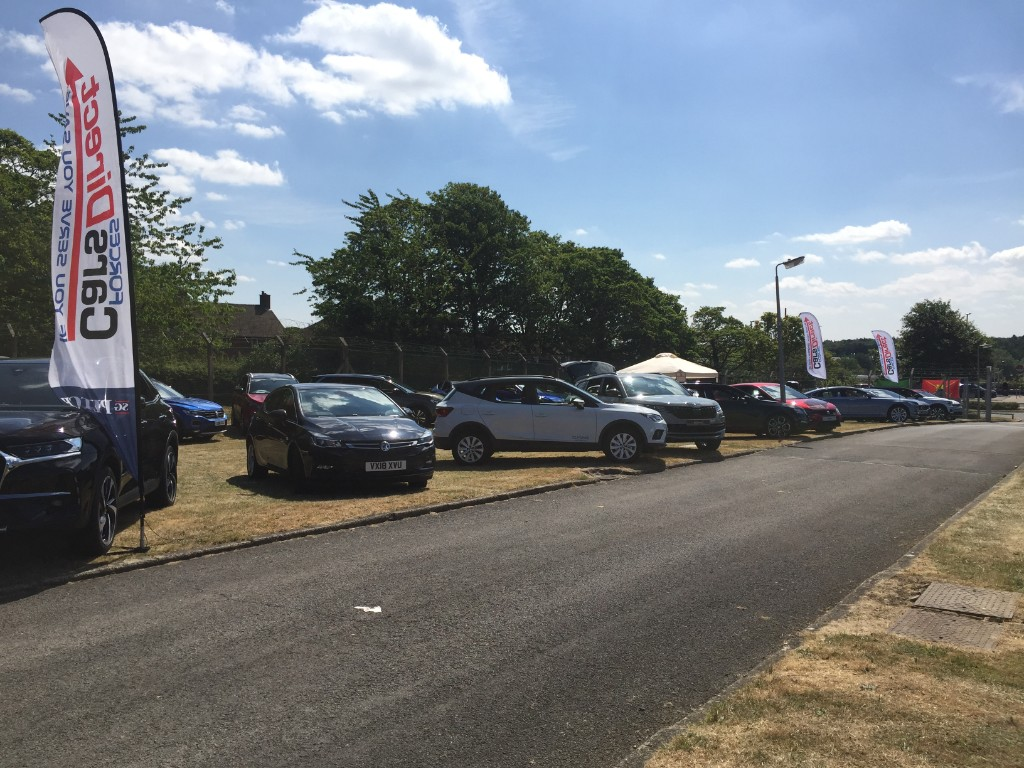 While the military usually bucks market trends with its car choices, with a comprehensive line-up of SUV and crossover models of all sizes and classes, they became a key attraction to soldiers of all ranks. Yet, hatchbacks, saloons and estate cars still grab attention, judging by the constant demand for information from the attendant Forces Cars Direct staff.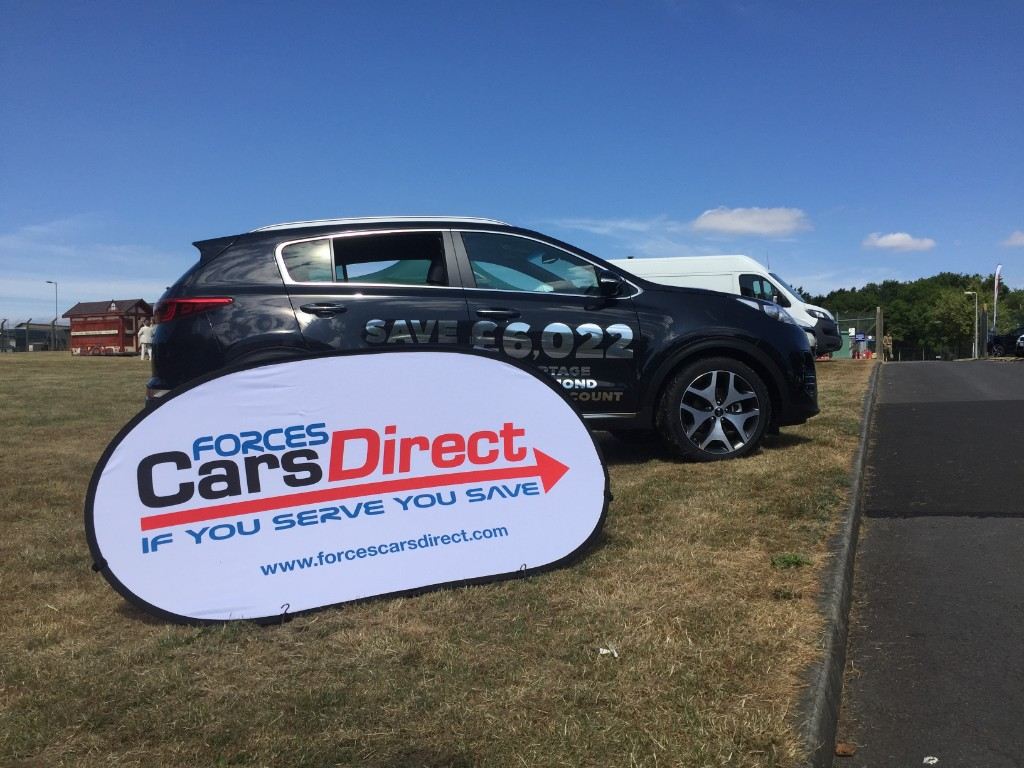 Naturally, Forces Cars Direct (FCD), which supports several of the beneficiary charities, puts on a show of amazing solidarity, this year encouraging its manufacturing suppliers, partners and dealers to attend with no less than thirty different makes and models. With amazing deals on offer, ranging from over £10,000 discount on some prestige models, to an average of £3,000 off more mainstream offerings, it is of no surprise that an attendance of over 3,500 military personnel and their friends and families were drawn to making closer inspections. After all, FCD provides its all-encompassing and dedicated services to ALL members of the Armed Forces, both serving and former, as well as their families.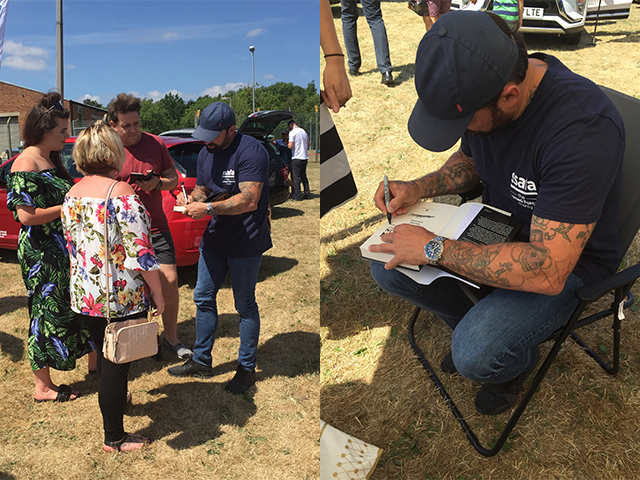 FCD's Brand Ambassador, Ant Middleton, former member of Special Forces and now TV star and adventurer, spent the entire day 'working the crowd', as only he can. With a new book on sale, he was only too delighted to dedicate autographed copies to fans and also to inspire the entire audience from the main stage, from where he gave a most emotional vote of gratitude to soldiers serving and past in this, the centenary year not only of the end of WW1 but also the formation of the RAF.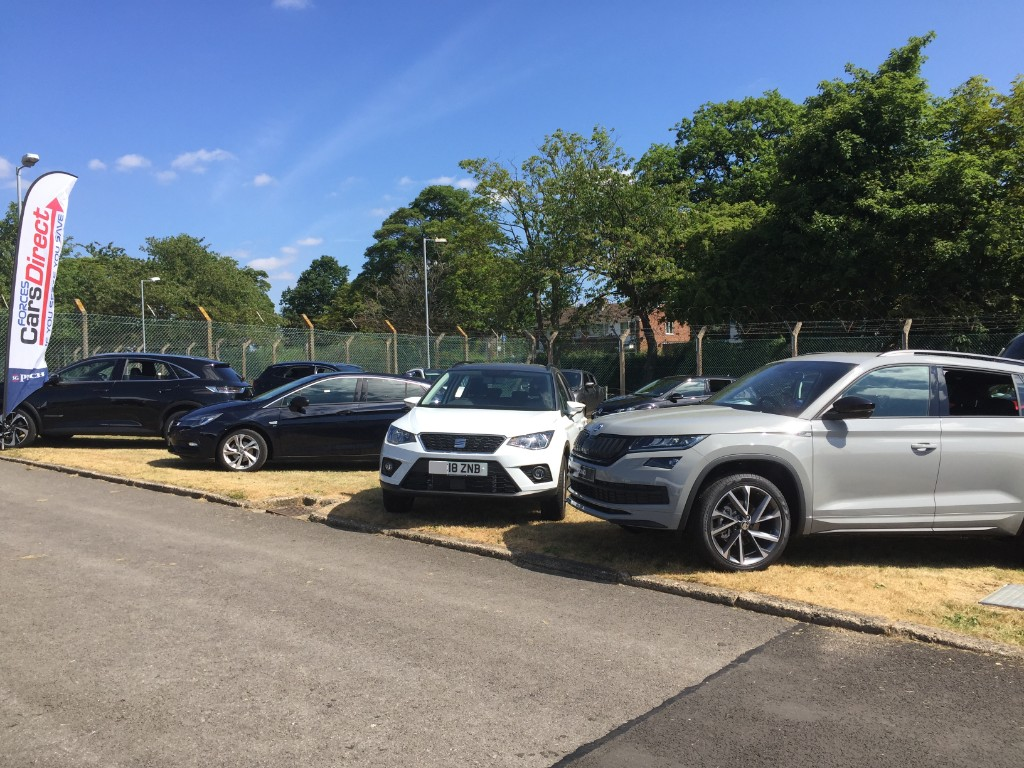 For all visitors, the FCD display was the welcoming gambit in a day packed with pleasure and delight. Among the brands represented were Vauxhall, Renault, Audi, Volvo, Mitsubishi, DS, Land Rover, Jaguar, Toyota, Lexus, Mini, Volkswagen, BMW, Seat, Kia, Peugeot, Skoda and Nissan, to which brands FCD wishes to extend its gratitude for their tremendous support. However, special thanks are also extended to the hard-working GSM WO1 Trev Beck and Chief of Staff, Major Stu Cochrane, of Catterick Garrison, without whose support and valuable assistance the one-day event would have been altogether less fruitful. Their uncanny abilities to cut through red tape and make the Party in the Park proceed with consummate ease guarantees its success for future years.