The biggest problem with pursuing marketing idylls is that they are flighty things that can all too readily spin and bite off their progenitor's hands. While BMW would not normally acknowledge the impact of our market on its product lines, the 'lifestyle thing' that led to the 3-Series Touring's development is reflected in an M Sport Plus Edition that is for UK customers exclusively. After all, without 'our' demands, the car would have been unlikely to have made it to market.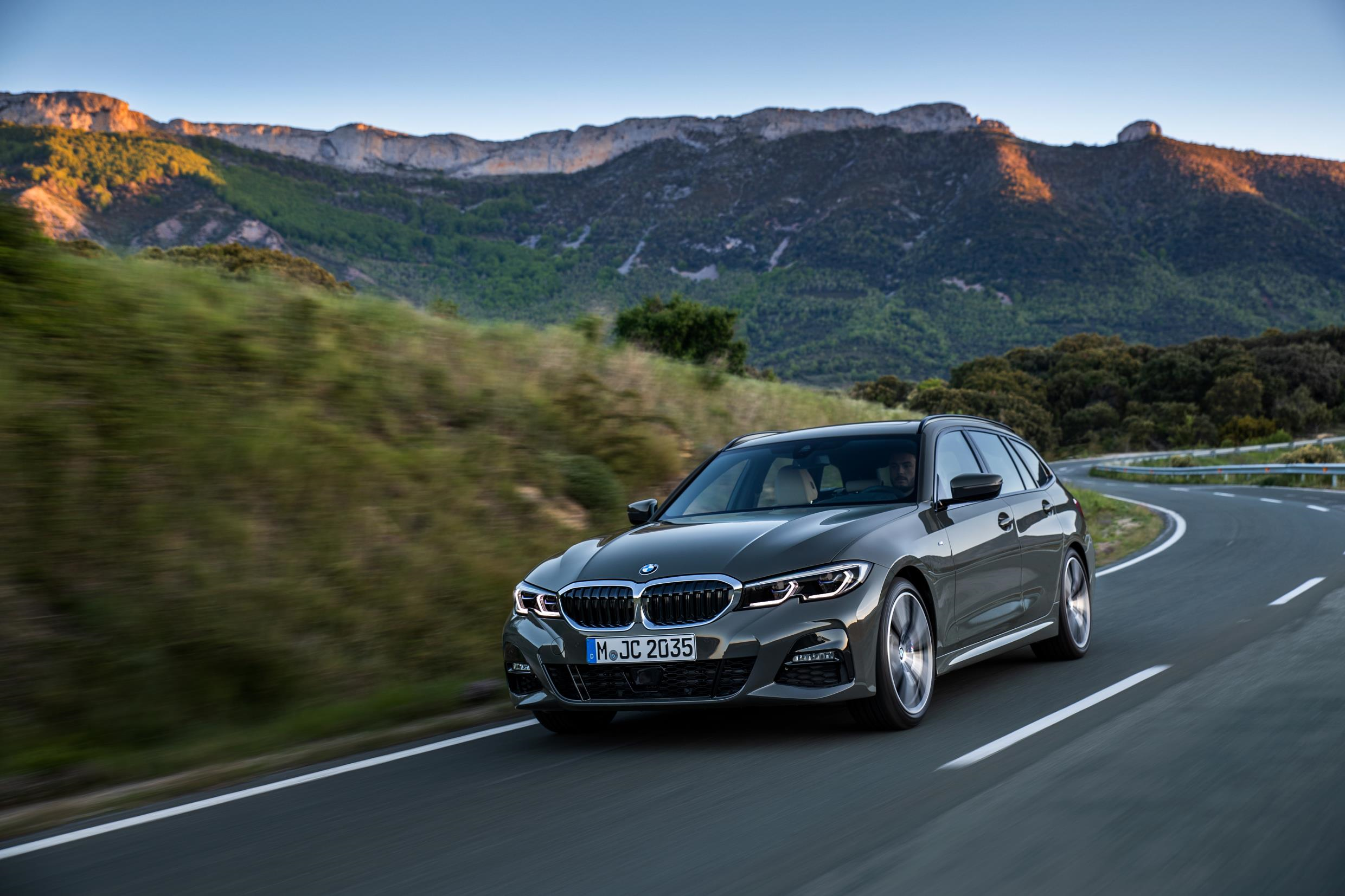 While the latest version embodies all of the latest BMW trends, you will note that the 'Double Kidney' radiator grille is not as dominant as it is on other recent BMW models, even though it is now a conjoined construct. As far as the rest of the car's exterior goes, it is gentle evolution, rather than revolution, which guides the firm's stylists' hands.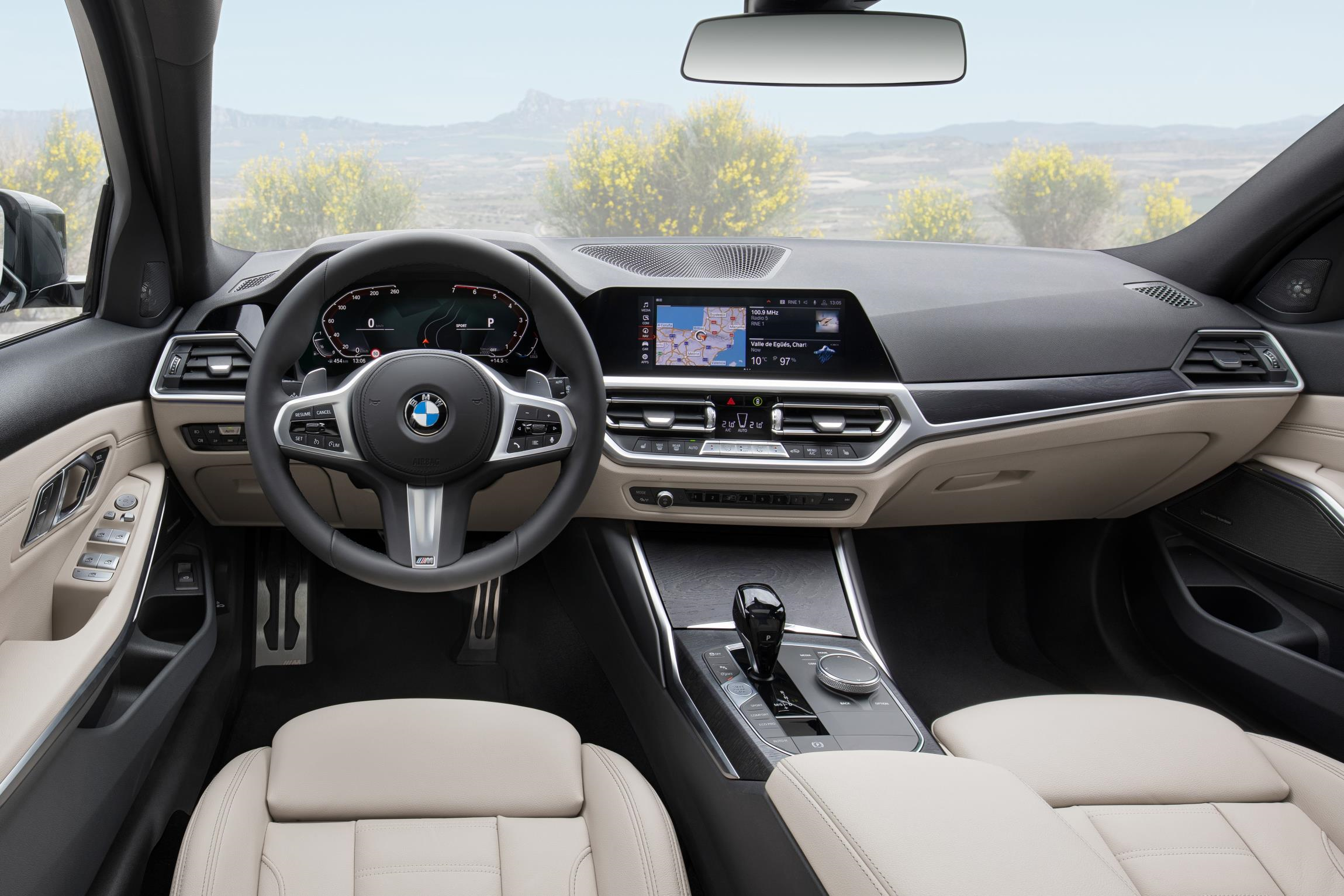 Yet, it remains a most pleasing shape and is more practical than ever, which effectively belies its original lifestyle intent. While its pricing is yet to be announced, you can anticipate a 1.5-2% increase over current list, which is pretty much in line with the rest of the new car scene. However, the car has been improved in almost every single way.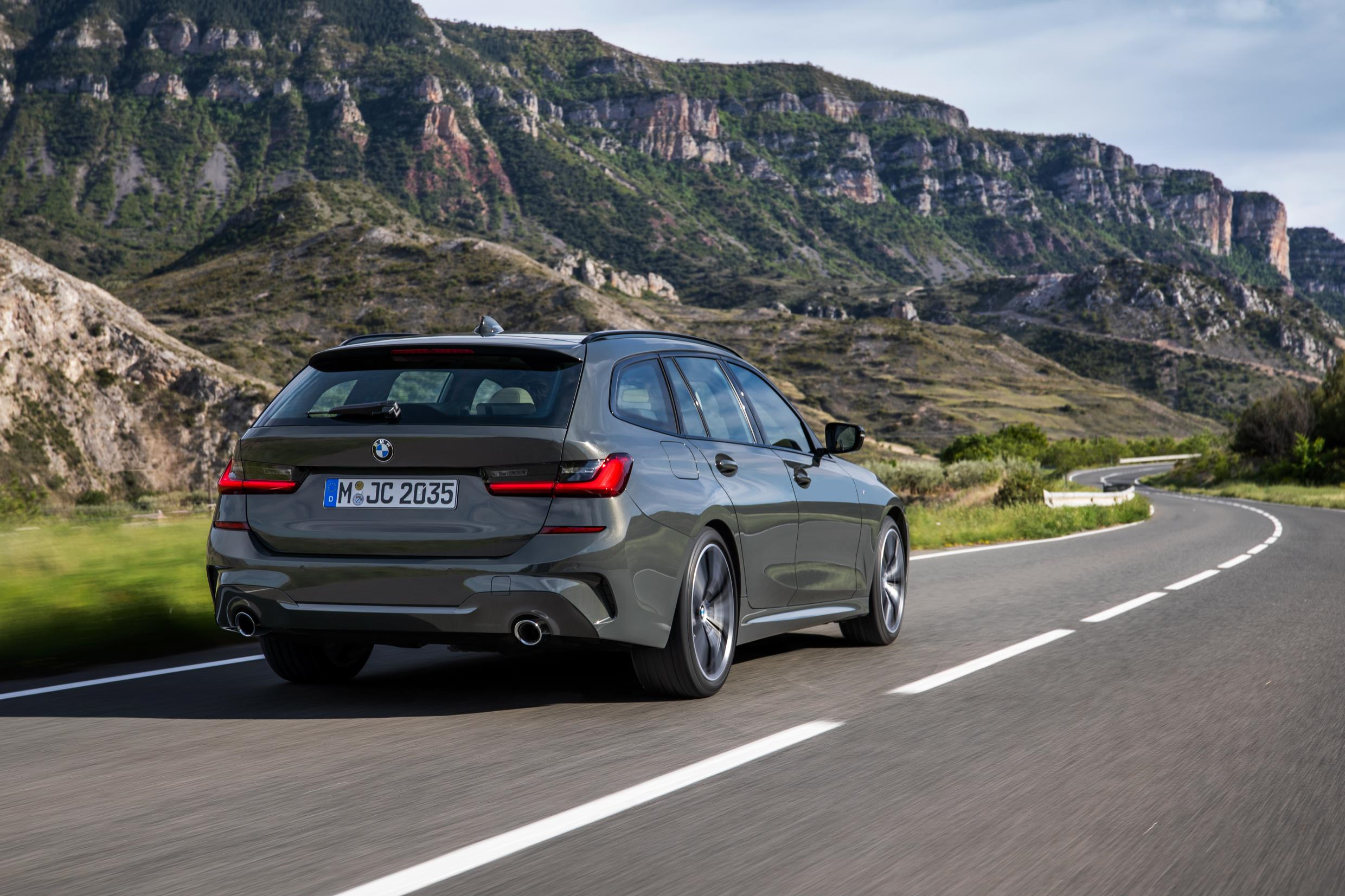 It is lighter and features a range of refreshed engines, with 184, 258 and 374bhp petrols and 150, 190 and 265bhp diesels (including xDrive versions of the 340i, 320d and 330d), driving through a choice of six-speed manual, or the latest and most efficient version of the 8-speed automatic transmission. The performance spread is exceptional, the UK-specific M340i blitzing the 0-60mph sprint in a dizzying 4.2s, while the 318d sips fuel at up to 65.7mpg, emitting just 118g/km CO2.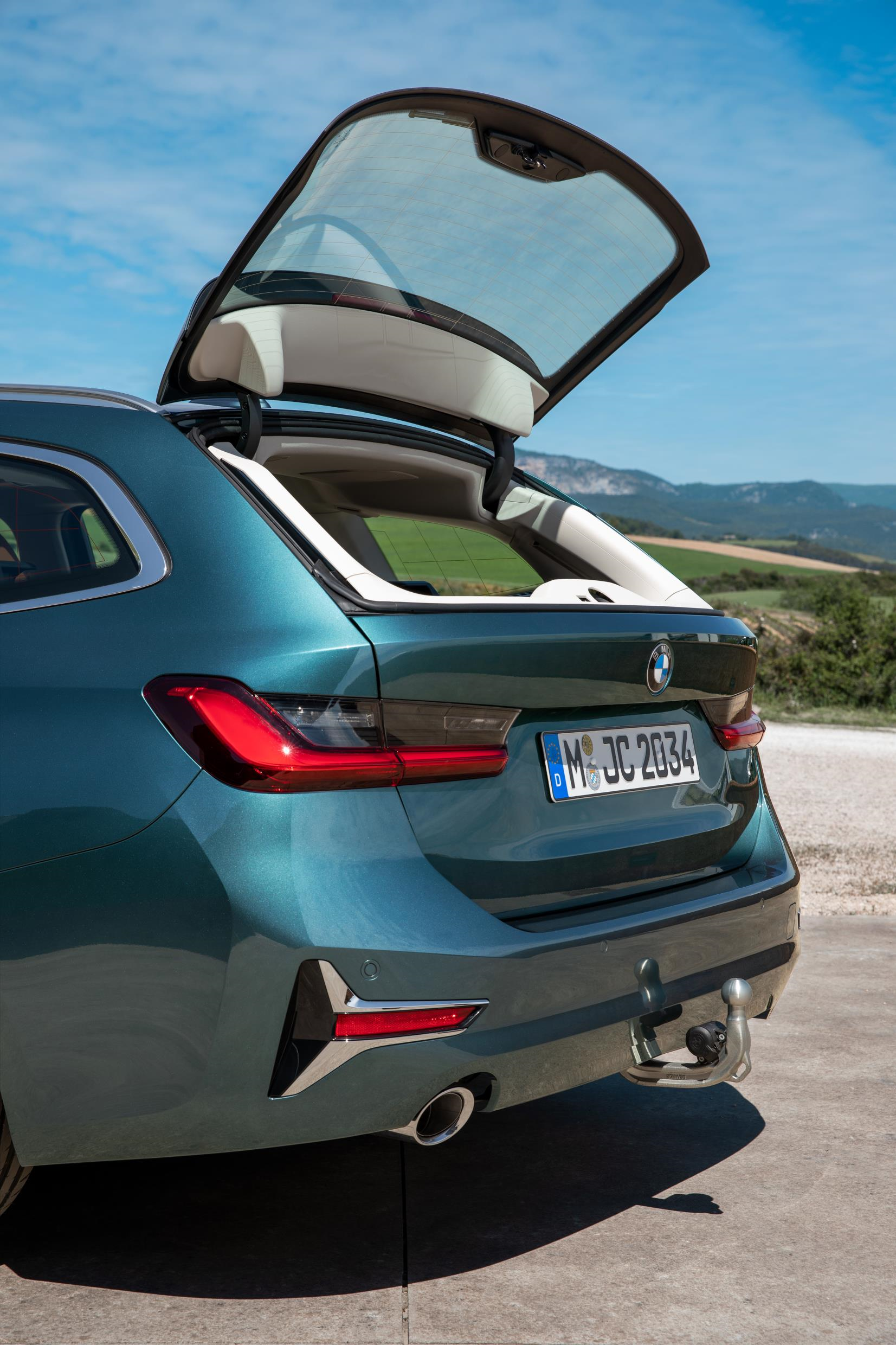 Overall, the new 3 Touring has grown over its predecessor by 76mm in length (4.7m), by 16mm in width (1.83m) and 11mm in height (1.44m), also adding 41mm to the wheelbase (2.85m) and widening both front and rear tracks. However, the car's profile retains the rearmost side window graphic (the signature Hofmeister kink), while also reducing the overall weight of the car by around 80kgs, using high-tensile steel and alloy panels in the substructure. The car is also stiffer all-round, which improves its handling characteristics, improving both steering responses and suspension movements, thereby eradicating some of the former model's high-speed instability issues.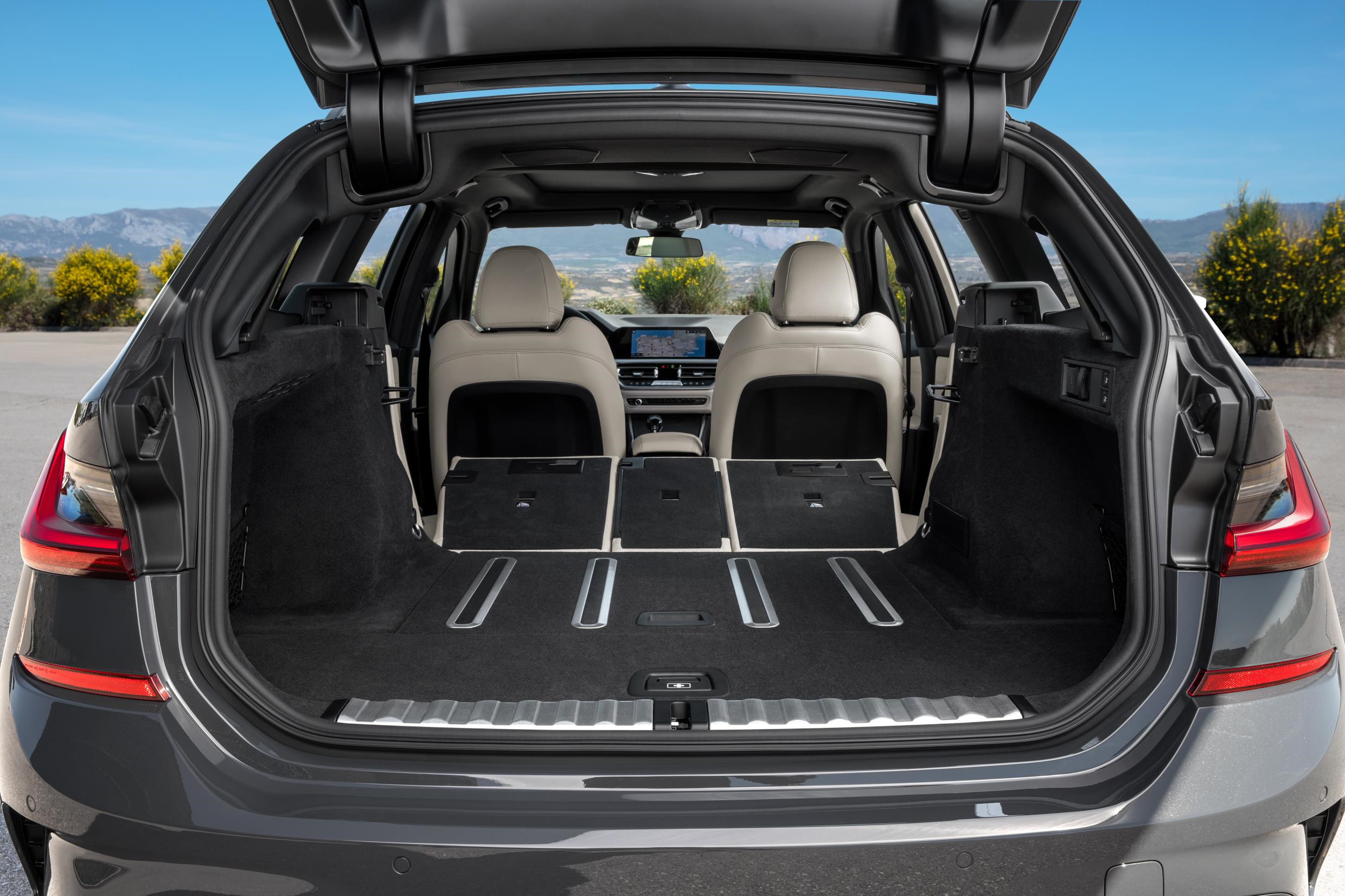 The extra space within the cabin has allowed a vast improvement in seat and steering column adjustability, while both back seat and boot area space (500-litres) have been increased significantly. Access to the boot has been improved by standardisation of the automatic tailgate, with similar remote-control operation of the rear window, which is so useful for dropping light items into the boot.