Conversion of the vehicle factory in Zwickau to turn it into the largest production site for electric mobility in Europe is right on schedule. The focus is on preparations for start-up of the new ID.3 and building the expertise required for it. More than 200 pre-production versions of the ID.3 have already been manufactured successfully. The first ID. production vehicles are set to roll off the assembly line at the end of 2019. Only e-cars will be built at Zwickau by the end of 2020, with up to 1,500 a day destined for Volkswagen and other Group brands.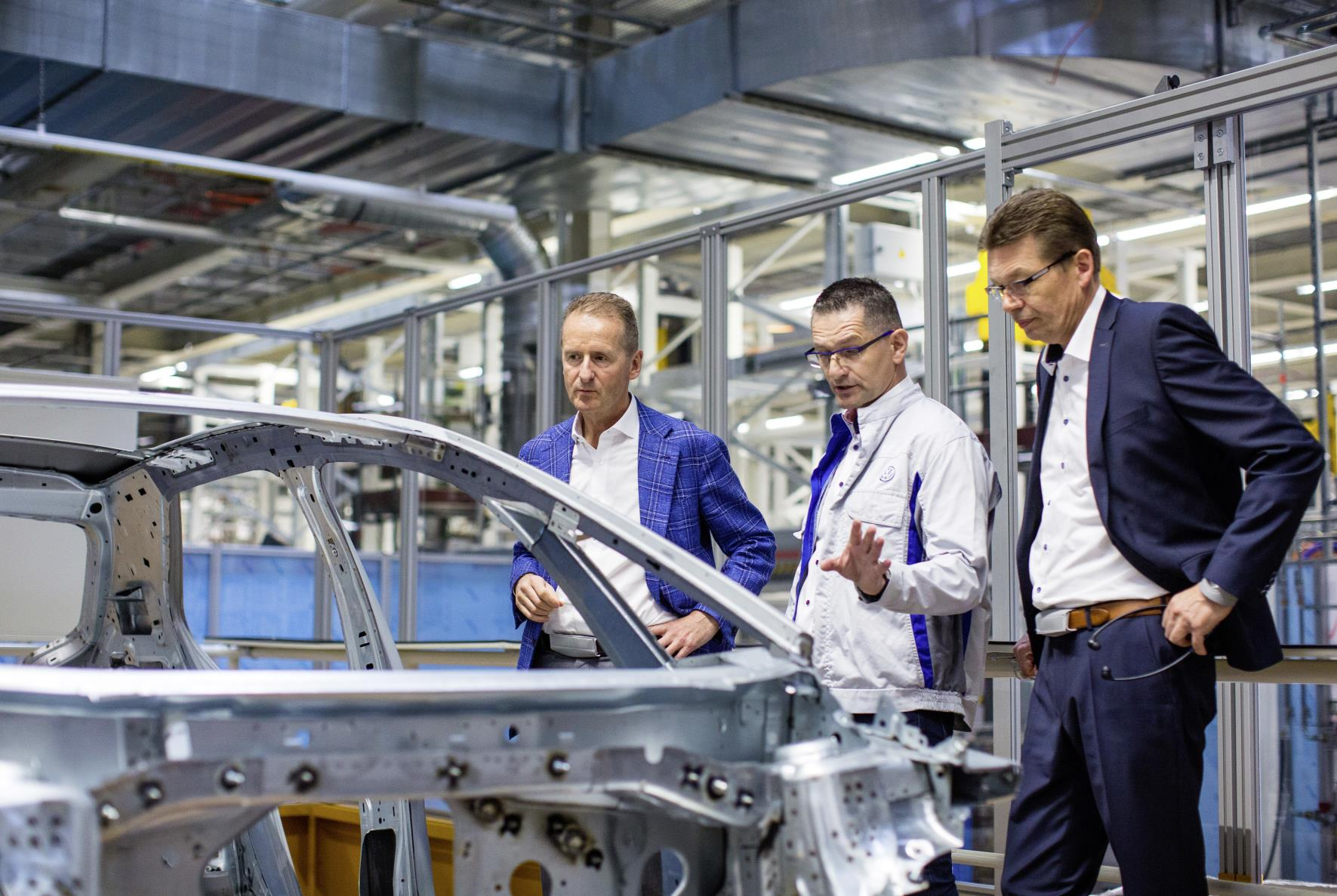 Dr. Herbert Diess, CEO of the Volkswagen Group, stated: "It's my firm conviction that Germany as an automotive location must also lead the way, when it comes to electric mobility. That's why we're deliberately converting the Zwickau plant into the largest and most efficient e-car site in Europe. It's impressive to see the efforts the team is making to help achieve that transformation. Zwickau can become a model for our industry."
The plant will make e-vehicles solely based on the Modular Electric Drive Toolkit (MEB) and have a production capacity of 330,000 vehicles a year, from a workforce of 8,000 personnel. Around half of the 1,500 new robots required for body construction are already in operation. The paint shop is being expanded and the first line in final assembly will be operational in the summer.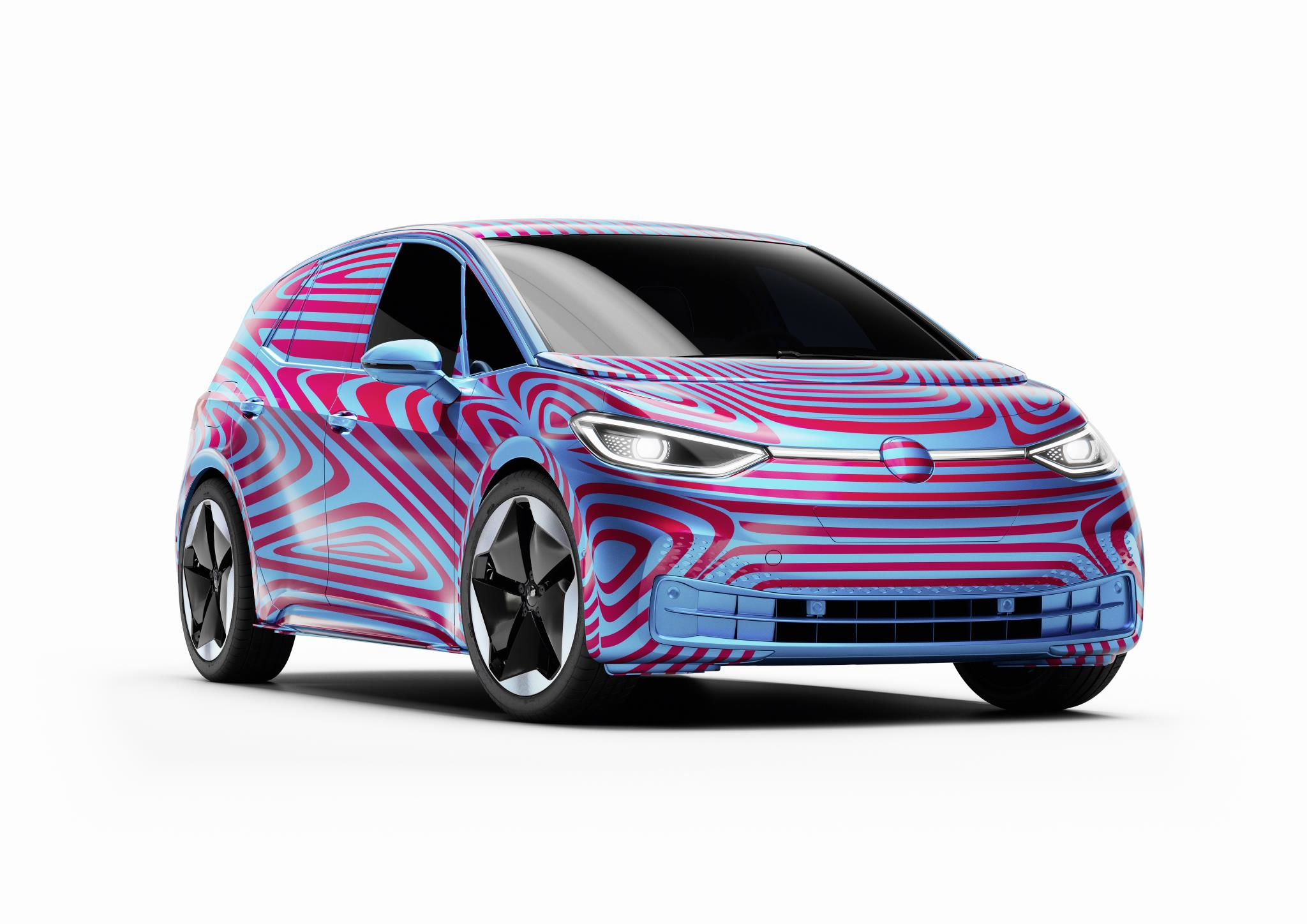 The new ID.3 is a significant model in the history of VW, were you to refer to the Beetle as '1' and the Golf as '2'. It is shown here in 'disguised' form, as the car will be launched officially at the Frankfurt Motor Show later this year. However, it is abundantly clear that it will follow a pattern established by the VW Golf, despite its 'new world' EV intentions. To fund the ID.3, VW is ramping-up the production of its TSi turbo-petrol engines and offsetting the profits to its Zwickau plant.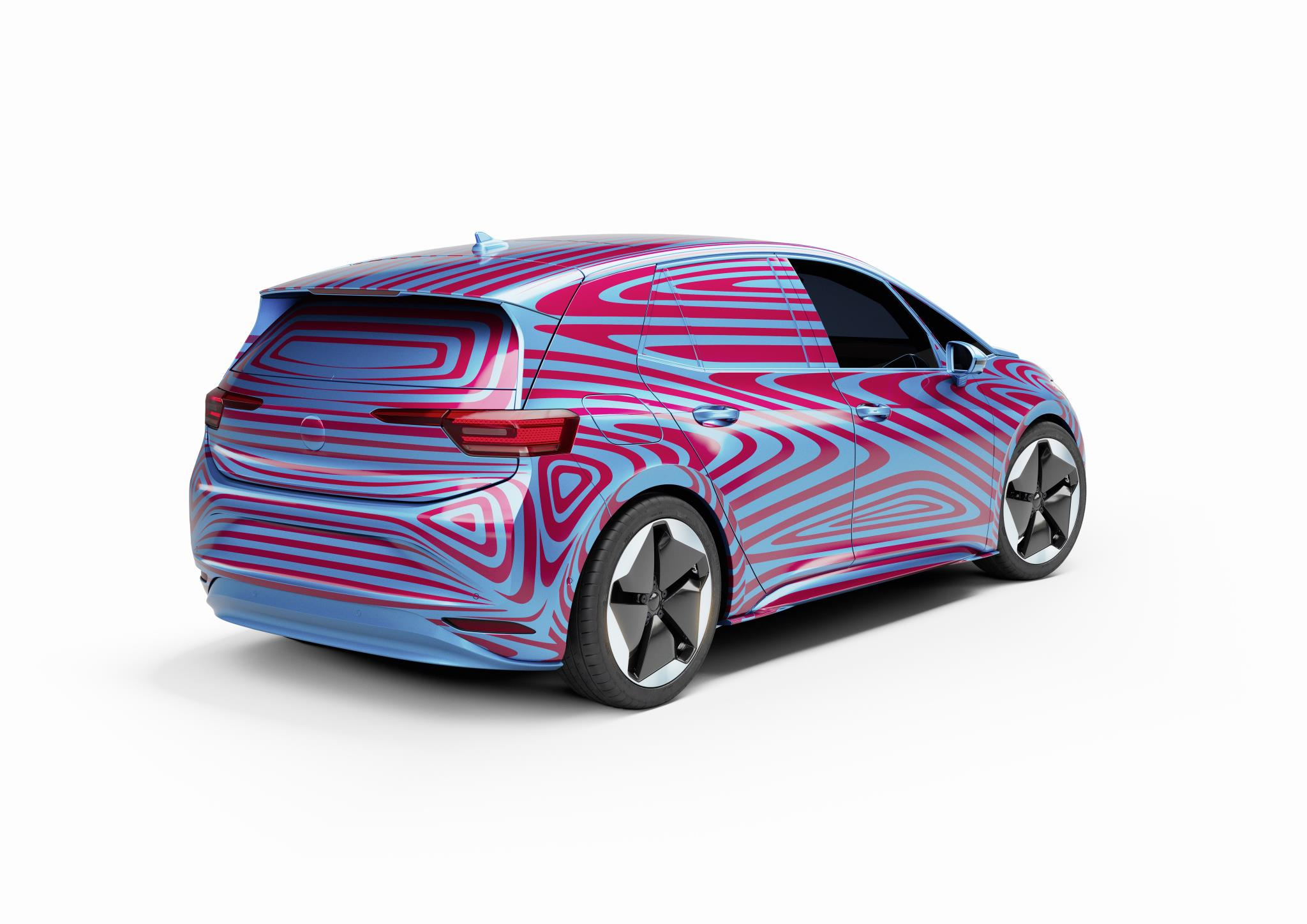 The company has been gaining momentum with its existing hybrid, plug-in and electric vehicles that are all conventional in their styling and hardware. There is no reason to suggest that VW will shift design direction radically with its future strategy. Interestingly, it is the first model that the company has ever produced, for which it is accepting pre-booked orders. Prices are expected to start at around £30,000 for the standard 205-miles range models (owners can expect up to around 150-miles of realistic range), with ranges feasible of up to 340-miles on a single charge, at extra cost.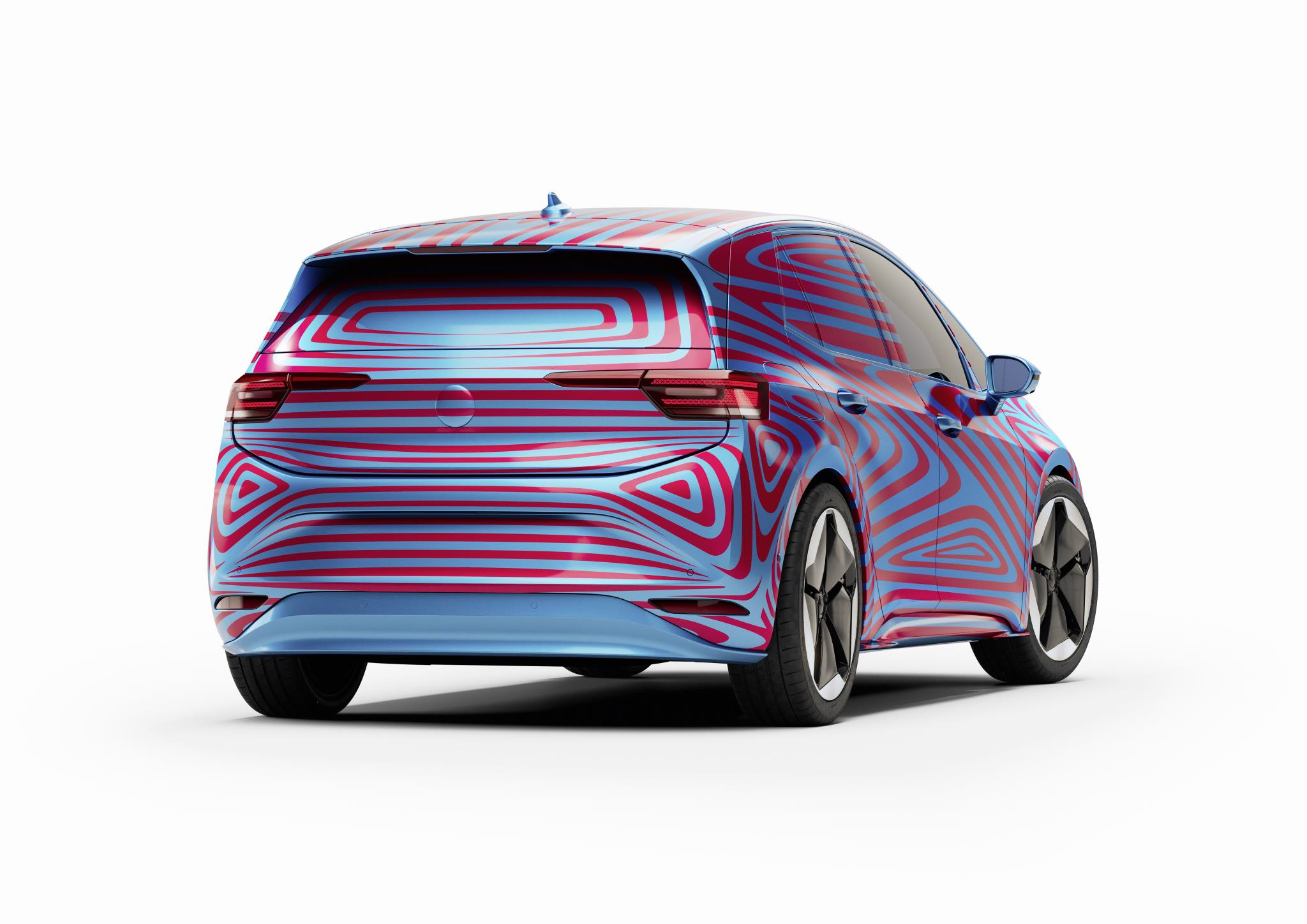 The First Edition ID.3 will be available with a stated 260-miles range with a sub-£40,000 price tag and UK customers will be expected to pay a £750 registration deposit, should they commit to an early production example. The prices are very bullish, which suggests that higher production volumes will not automatically introduce a lower entry-point.