We'll walk you through five of the best cars powered by electricity and a fuel tank, looking at both hybrids and plug-in hybrids (PHEVs). Not only are they better for the environment, but they can increase your miles per gallon and help you save money in the long run.
Toyota RAV4
The pioneers of hybrid technology are the first on our list. After the Prius took the world by storm, Toyota expanded and improved their technology, now available in their RAV4 SUV.
It's roomy, well-equipped and now more economical than ever. Toyota claim it can get almost 50 miles per gallon, which is a high number considering its specced-out interior. On the topic of size, it has one of the biggest boots as compared to rival vehicles, at around 580 litres, which doubles with the rear seats down. It should be the first on every family's list who are looking for something big but green. See how much you could save on a hybrid RAV4.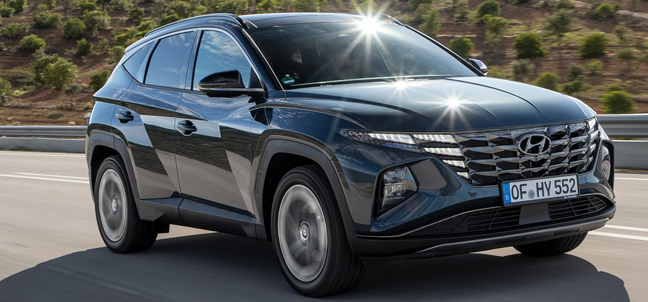 Hyundai Tucson
The Tucson is one of the most popular SUVs currently on the market. Not only does its bold lines and hidden headlights make it easy on the eye, it has acres of space for both passengers and luggage. Combine that with the added efficiency of a hybrid or plug-in hybrid engine and the best only gets better.
The Tucson's also packing some best-in-class driver assistance systems, giving you the tools you need to keep you protected in every situation. If you're looking to comfortably cocoon your family in an eco-friendly way while saving thousands, look no further.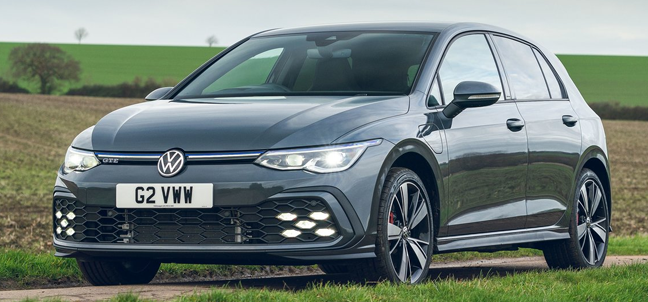 Volkswagen Golf GTE
The classic hatchback now comes with a shocking twist: a PHEV model. Simply charge them for a few hours (like you would an EV) and now you can get an extra 38 miles of range, petrol-free. In a car this small the mpg gains are massive, potentially going all the way up to a massive 180 miles.
You get all that with the signature snappy drive expected from a Golf. The decades of refinement can be found here – it's fun on the road while still being a practical small run-around. Something for those looking for the familiar but electrified, and we can help you save a huge amount when buying one.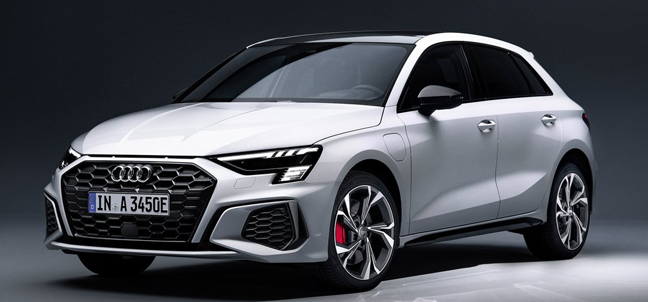 Audi A3 e-tron
Staying on the small side, Audi have hybridised one of their most popular cars. The A3 e-tron has added a plug-in electric system to their sporty little 1.4 litre petrol engine, taking its 0-60 to 7.6 seconds. The combination of electric and petrol gives its acceleration an exciting boost.
Inside, The A3 e-tron has all the class and technology you'd expect from an Audi: a powerful infotainment system, sharp-looking panelling and plenty of space for passengers. You're still getting that familiar Audi quality, but now with an mpg number in the triple figures. See how much you can save.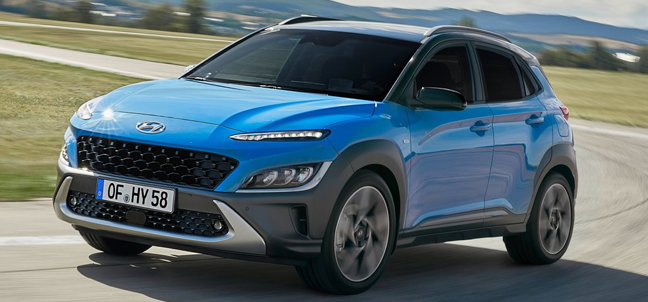 Hyundai Kona Hybrid
Another Hyundai, the Kona is usually known for being one of the company's EVs, but it also comes as a hybrid. This is great for those wanting to get electrified on a more modest budget.
And you get a lot of car for that money. Those standout looks and Hyundai's standard five-year unlimited mileage warranty are both great draws. If you do push the boat out for a premium trim then expect a head's-up display, wireless phone charging and an array of driver assistance system. This hybrid will be as hi-tech as you need it to be – find your perfect Kona now.