Here's a list of five of what we consider the best hatchbacks on the market today, from a wide range of manufacturers. In today's market, there's a hatchback for all occasions, so let's take a look:
Toyota Corolla
One thing that's often overlooked while looking for a new car is reliability—you don't want to have to deal with a breakdown on a family holiday. Fortunately, Toyota placed in the top five of the 2021 What Car? Reliability Survey out of thirty brands. In the same vein, the Corolla achieved a 5-star Euro NCAP rating, with automatic emergency braking, lane-departure warning, traffic sign recognition and automatic high beam assistance all coming as standard.
All of this is wrapped up in a compact, cheap-to-run package. The hybrid version of Corolla can get up to 60 miles-per-gallon, and you'll be having fun for all of those miles with its precise, grippy handling and sharp acceleration. This is one for those who still have the heart of a racer, but still have chores to do.
View the range and save more than £4,000 with Forces Cars Direct and their amazing deals.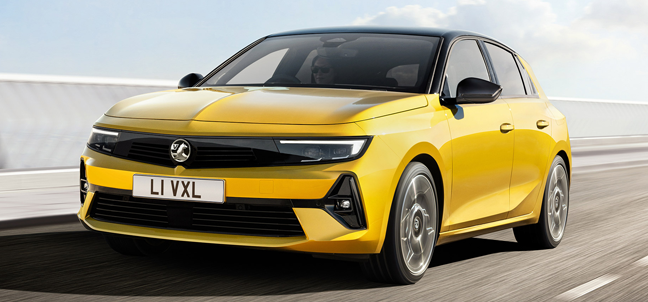 Vauxhall Astra
The Astra has been a mainstay on UK roads for decades, and the newest model lives up to the prestige. Now it sports an aggressive front 'vizor' and a revamped interior that looks more like a spaceship than a family hatchback, all while keeping its trim price tag.
Its boot is larger than most of its rivals, with a 422-litre capacity with the seats up. In the cockpit, front and rear passengers will enjoy plenty of comfort in their seats. There's plenty of options for customisation too, with a wide selection of engines available, including hybrid and plug-in hybrid options. If you're patient, a fully electric version will be available in 2023, bringing a classic fully into the future.
You can pick up an excellent hatchback at an excellent price with Forces Cars Direct with their Armed Forces discounts – save up to £5,000 here.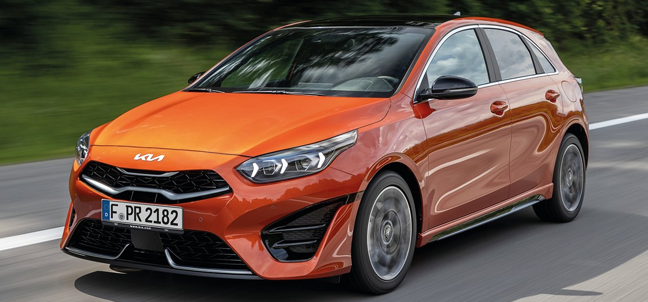 Kia Ceed
It might look unassuming, but the Kia Ceed provides plenty of bang for the low amount of buck you pay. The Korean manufacturer have always been known for their value for money, and this plucky little hatchback is proof.
With the Ceed you get everything you could ever need from a hatchback: low emissions and running costs, plenty of tech to keep you safe and plenty of space, all from a reliable manufacturer. Best of all, Kia offers their seven-year/100,000-mile warranty with every Ceed, currently one of the longest available for new cars on the market. If you've been burnt by new cars breaking down in the past or just need that extra bit of security, Kia have you covered.
Forces Cars Direct can help you save thousands on a new Ceed – check out the range.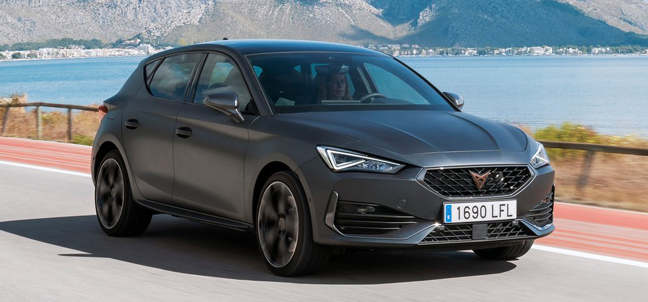 Cupra Leon
Cupra are known for their hot versions of Seat cars, and their Leon is no exception. It's powered by a 2.0 litre turbocharged four-cylinder petrol engine that takes it up to 60 in 5.7 seconds – outracing every car on this list. It's been tuned down to the chassis level to feel exciting to drive while having the trappings of an everyday run-around.
The practicality from the Seat has been preserved, with plenty of space in every position and a cushy interior trim. Best of all – even with its souped-up spec – it's still competitively priced compared to other similarly sized cars. You can live your racer dreams and be sure your passengers can stretch their legs.
You can save more than £4,000 on a new Curpa with Forces Cars Direct and their military discounts.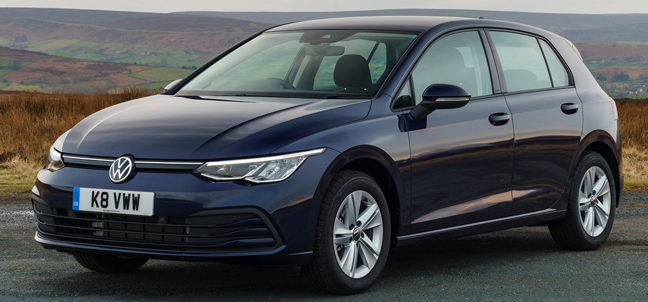 VW Golf
No hatchback list would be complete without this staple. The Golf has always been a go-to, and the mk 8 launched last year is no exception. It retains the iconic shape and size but stays modern by packing a wealth a new updates and technology. As always, there's a Golf out there for everyone and every situation.
Every Golf now sports upgraded instrument clusters and a 10-inch touchscreen where you can plot your route, adjust your set, tune the AC and set up the myriad of assistance tech just how you like it. You can even use voice commands to safely alter things while you drive; some trims even come with a jet-fighter-esque head-up display, projecting your route onto the windscreen and keeping your eyes on the road.
Forces Cars Direct can secure you an amazing discount on a huge range of Golfs – find your perfect car here.