Only the best will do, and that's what we have to show you. Here's a list of what we consider the best family cars out there, no matter the size of your clan. Take a look…
Nissan Qashqai
One of the most popular names in family SUVs, the Qashqai is now on its third iteration. It's living up to the reputation of its predecessors, providing one of the best value and well-equipped cars in its category. There's a reason why its first on our list – it should be one of your first stop for family driving.
The Qashqai has focused its efforts into its practicality for both passengers and drivers. The back seat have plenty of space, with doors opening to 85 degrees wide to help with strapping in young ones into their seats. Its driving position is comfortably high, perching you in front of a well-crafted and well-equipped dashboard – just because you're ferrying the kids around town doesn't mean you can't have a touch of luxury.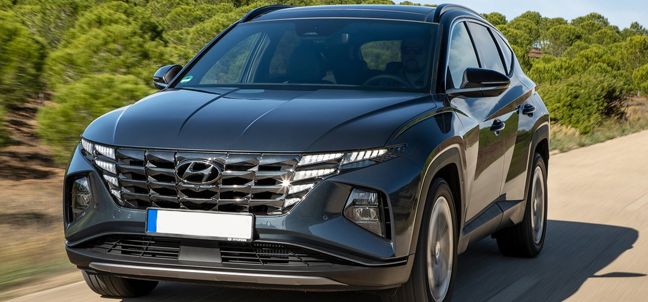 Hyundai Tucson
With the newest edition launching in 2021, this Hyundai is one of the newest cars on the list, and it shows. You'll be turning heads on the school run with the Tucson's bold, modern looks, exemplified by its massive grill that house its LED headlights. That sense of style extends to the interior too, along with acres of space for both adults and children.
Another thing to take into consideration is Hyundai's track record with reliability. What Car? found in their 2021 reliability survey that the company ranked joint third overall. Every car has a wealth of custom options too, meaning you can take the already versatile Tucson and really tailor it to your family's needs, or simply give yourself a few extra toys to play with.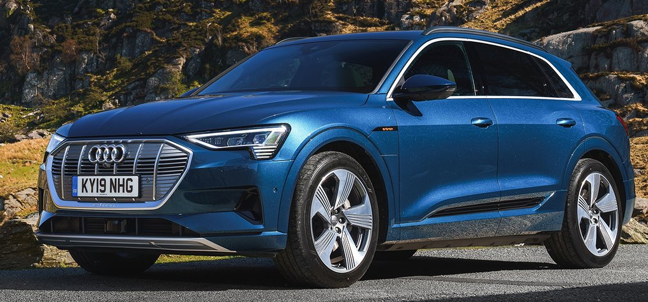 Audi e-tron
This first pick is an electrifying one: Audi's first fully electric vehicle. The e-tron certainly has the size to cope with anything a family can throw at it, but despite that it can still get around 250 miles on a single charge. Best of all, it'll do those miles with one of the most comfortable drives on the road today.
Inside, the first thing you'll notice is the space. The rear seats can easily fit two adults, and the boot has a maximum capacity of 600 litres – and that's with the seats up. Up front, you'll be treated to an array of screens to help you navigate to both your destination and the nearest charge point, when you need it. All of this with a wheelbase narrower than its rivals, meaning the e-tron will slip into those tight parking spaces that much easier.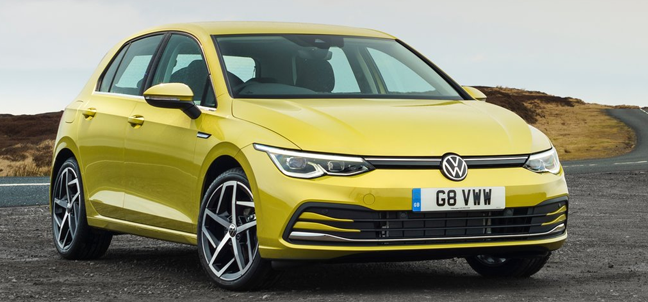 VW Golf
A hatchback might not be the first thing that comes to mind when you hear the words "family car," but the Golf is more capable than you think. Being a small car might be a draw for some, not having to squeeze a massive SUV into small spaces or garages. There's also one other big plus – it's just plain fun to drive!
The Golf has a five-star Euro NCAP rating for both adults and children, proving you don't need a tank of a car to keep everyone safe. Its size also means better fuel efficiency, as well as the fact there are hybrid engine options to choose from. Speaking of options, if the boot is a little too 'hatchback' for you, there's an estate version available, packing extra storage while maintaining its small car charm.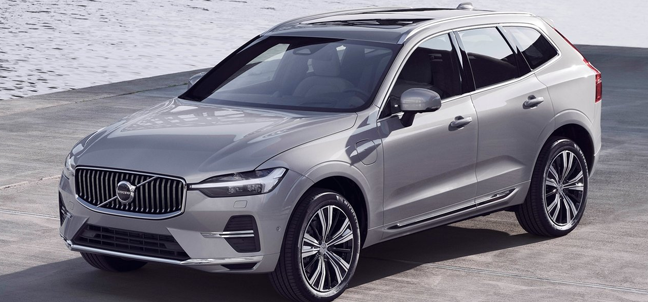 Volvo XC60
Jumping up in size, the XC60 is a mid-size SUV for those looking for something big enough for family life without being overbearing. Its upright driving position also makes it more comfortable to enter and exit while keeping things spacious inside. This is something that defines the XC60: its Jack-of-All-Trades ability to take on all tasks.
The XC60 can tackle the ups and downs of daily life while keeping maintaining Volvo's high standard of safety; automatic emergency braking comes as standard, with blind spot monitoring, adaptive cruise control and more available. Add to that a 1,400-litre boot and a high-spec infotainment system and you've got yourself a potential new run-around!