Now with almost every manufacturer's producing electric cars, it can be hard to separate the bright sparks from the dull bulbs. Let us take you through what we consider to be the top five EVs on the market and how they could help you make the green switch.
Vauxhall Corsa-E
One intimidating thing for a lot of drivers is the perceived unfamiliarity of electric vehicles, which are often striking in both their interior and exterior. Vauxhall has gone a different route, taking their Corsa design and simply swapping out the combustion engine for an electric one. It's practically the same car, just quieter and without the exhaust pipe.
The Corsa-E is a fantastic little EV that keeps its green credentials on the downlow. You'll get a great deal for your money too, with a 175-mile real world range, a drive that feels great and all-round smart design. Don't just take our word for it; the Corsa is the best-selling car in the UK as of 2021, with the Corsa-E making up a quarter of those sales.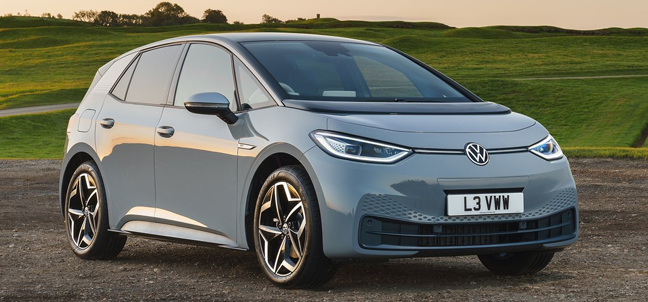 Volkswagen ID.3
If you're looking for something a little bolder in both looks and technology, then Volkswagen might have the car for you. Touted by them as the electric equivalent of their Golf, the ID.3 is an EV hatchback that can handle the whole family. All of this, with a touch of the futuristic.
The ID.3's interior is kitted out with a sleek design filled with ambient lighting and amazing gadgetry, like its heads-up display. The car's battery is supplemented by heat pump; a device that warms the car, a device that prewarms the car that helps combat the negative effects of cold weather on an EV's range. That means you should get its 250+ mile range no matter the weather.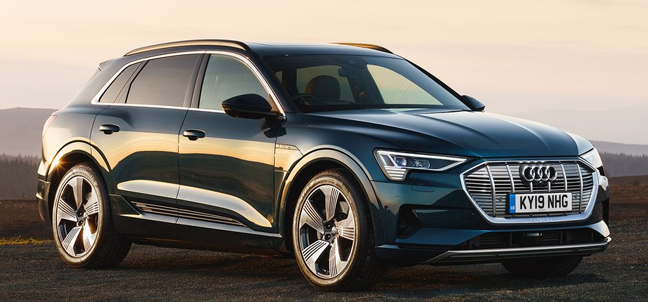 Audi e-tron
If you've got the budget for something bigger, then you should definitely take a look at Audi's first production EV. The e-tron may be a massive SUV trimmed out with the company's signature luxury styling, but it can still manage 250 miles on a single charge.
The e-tron is blessed with space, the boot alone can hold up to 1,600 litres with the back seats down, as well as the capability to tow trailers. It also boasts a quiet ride, even for an EV, as Audi have done great work in reducing wind and road noise. Combine that with smooth suspension and a decked-out cockpit, you've got yourself one of the most comfortable electric cars around.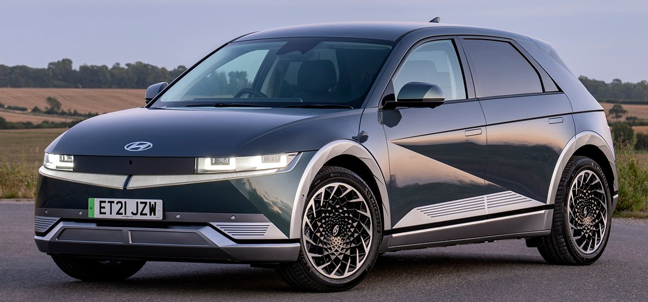 Hyundai Ioniq 5
Hyundai have outdone themselves with the Ioniq 5. Autotrader named it their Car of the Year in 2021, and it's easy to see why. The bold lines of its exterior design make it stand out from the crowd, and its rear light pixel array make it instantly recognisable. That design philosophy extents to the interior, too.
Hyundai say their electric platform "gave [them] the opportunity to re-create the interior as a whole new in-car experience." That translates to mountains of space in the Ioniq 5, and two massive screens display all the information you could need. They even include a three-prong plug in the rear, so you can take advantage of the car's batteries to charge your devices. It's an amazing car that should be on every best-of list.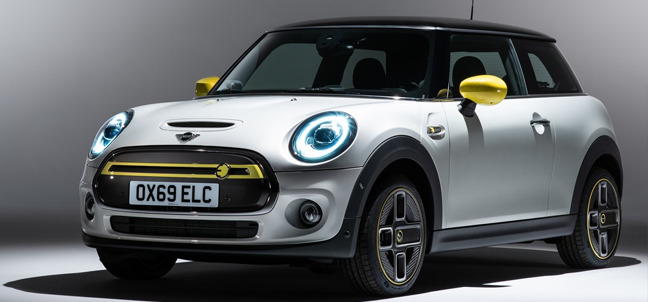 Mini Electric
If there's one thing that could make the Mini's zippy, go-kart-esque feel even better, it's an electric engine. Indeed, the Mini Electric upholds its predecessor's reputation for being endless fun to drive, but now there's no emissions. The recent 2021 refresh adds some polish to what was already a stellar car.
Inside, the cockpit design matches the car's quirky personality, with massive round dials and buttons on the dash making it feel almost like an aircraft. Being a three-door, it's an ideal city car, able to fit into tighter spaces and take full advantage of its two levels of regenerative braking in stop-start traffic. It's an engaging little run-around that still has the spark (pun intended) that made it famous all those decades ago.