Admitting that size counts for a helluva lot, when trying to slot two metres of height into Italian exotica, the vast majority of them have been off-limits to me. However, Audi's judicious refettling means that I can get 'comfortable(ish)' in Lamborghini's latest Huracán EVO: the next generation V10 super-sports car.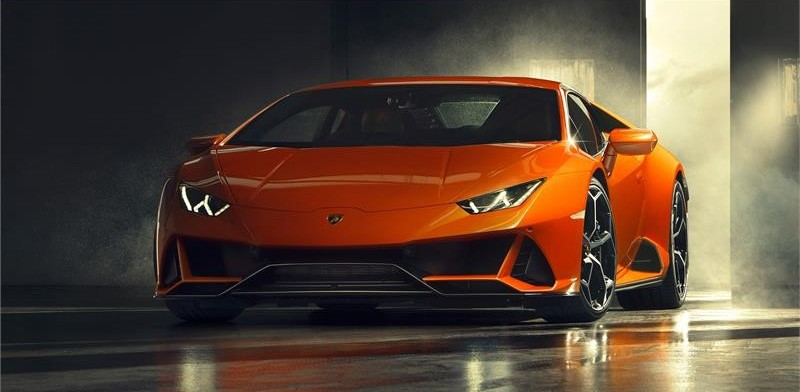 The Huracán EVO is the very definition of evolution: it is a step ahead, redefining the segment parameters. It is remarkably easy to drive, while delivering the most responsive, sensory and agile driving experience, in almost any environment. Powered by a 5.2-litre, naturally-aspirated Lamborghini V10 engine (also used by Audi in the R8), it has been uprated to produce more power (640bhp) and a guttural soundtrack, thanks to Titanium intake valves and a refined lightweight exhaust system.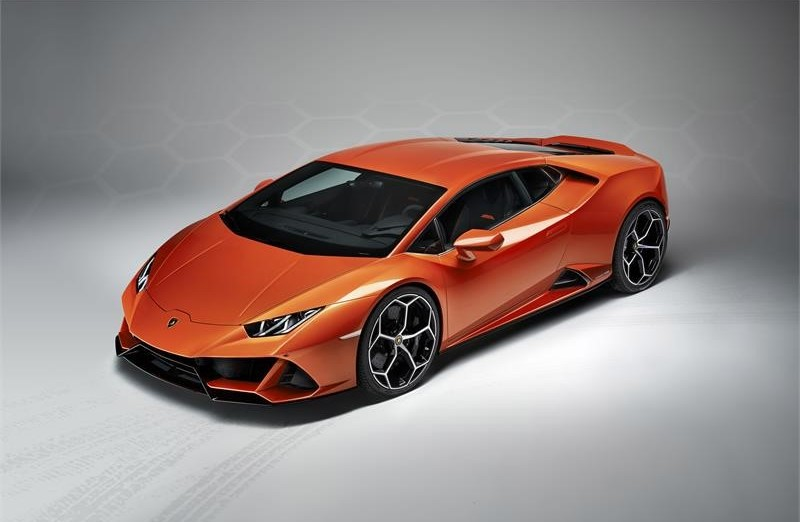 Tipping the scales at 1,422kg, the Huracán EVO covers the 0-60mph sprint in 2.6s and 0-125mph in a blistering 9.0s, running out of puff at around 205mph. To keep it on the road, it features both rear-wheel steering and a torque vectoring system that works on all four wheels, controlled by a Central Processing Unit to manage its dynamic behaviour. It monitors, in real-time, the dynamic vehicle attitude in respect of lateral, longitudinal and vertical acceleration forces, as well as roll, pitch and yaw rates. The car's steering provides higher responsiveness in corners, while demanding only minor steering angles. Three driving modes, Strada, Sport and Corsa, allow the driver to dial-in dynamic settings.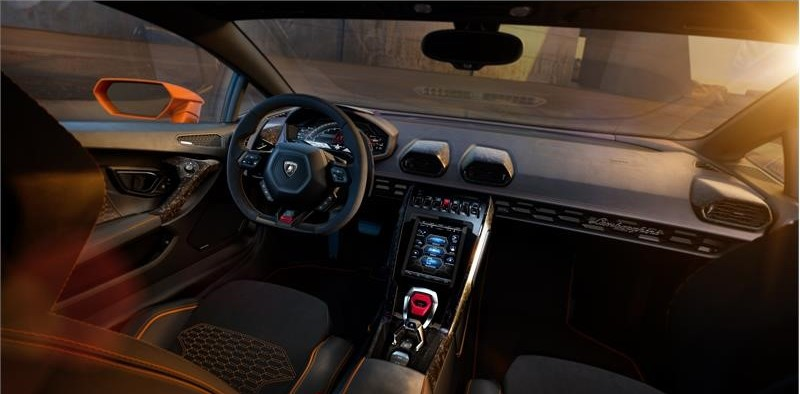 A new 8.4-inch HMI capacitive touchscreen, located in the centre console, just above the start button, puts connectivity at the driver's fingertips, with multi-finger gesture control. It governs the car's functions, including seats, climate and the status of the chassis in real-time, while placing infotainment (Apple CarPlay and smartphone integration) at the cabin occupants' disposal.
Wholly fresh trim detailing features a number of bi-colour and trim options, as well as luxurious Alcantara. Lightweight materials such as Forged Carbon Composites and Lamborghini's patented Carbon Skin are available and are highlighted by the new customisable ambient lighting within the cabin. Both exterior and interior of the Huracán EVO are designed to maximise customer choices.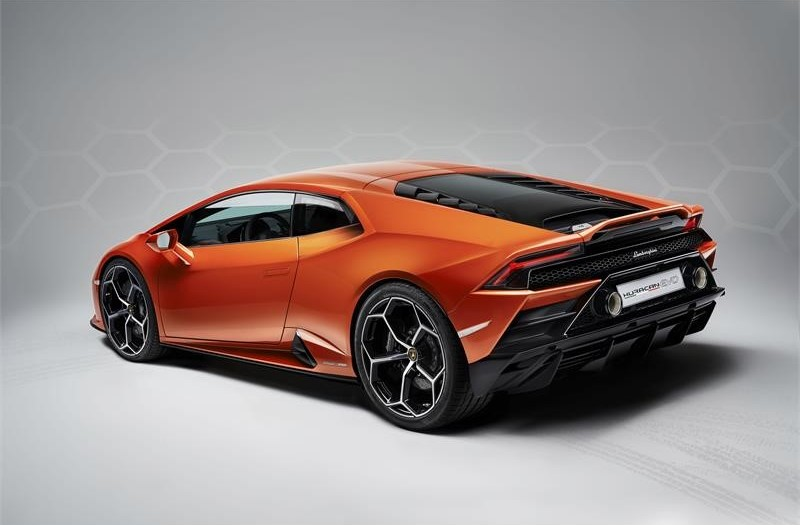 The driving experience follows customary Lamborghini practice, being both involving and potentially terrifying in near equal measure. Actually, the latter is not true. The handling envelope is prodigious and the sheer raucousness of its off-beat V10, which is located just over the driver's shoulder, is one of the most inspirational elements of this supercar.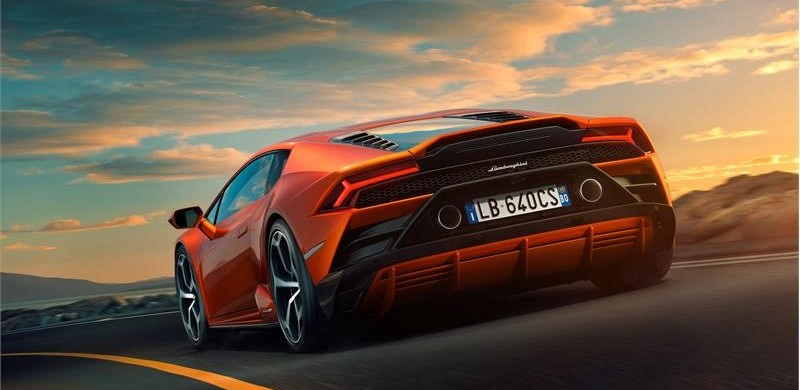 Thank heavens that Audi 'saved' Lamborghini. Sales are strong and the demand has ensured a full order book. The first customers for the new Lamborghini Huracán EVO will receive their cars in spring 2019 at a proposed retail price of £165,256 (pre-discount). Admittedly, it is not the most affordable of sports cars but it compares favourably with its rivals from McLaren, Porsche and Ferrari.