Although I had driven/sampled Skoda products for several years prior to the 136 Rapid in the mid-1980s, it was that single model, rear-engined as it was and a hangover of the Communist regime that still populated the Czech nation's psyche, that turned me onto the brand. While it was superficially 'cheap and nasty', what lay beneath was as well-engineered, some critics even suggested 'over-engineered', as the Forth Bridge, erected in the Victorian era and still serving purpose today.
Volkswagen, Skoda's major investor in the post-Cold War period and now its owner, gave the company its crystal-ball moment. Following the Felicia, a melange of Polo and Golf components within a well-detailed but stoically Czech-designed body, Skoda's large car offering arrived in 1996 in the form of the Octavia. Less than a year later, I owned the very first Octavia registered in the UK (1.6GLXi) and lived with it for three years. I had been hooked by Skoda.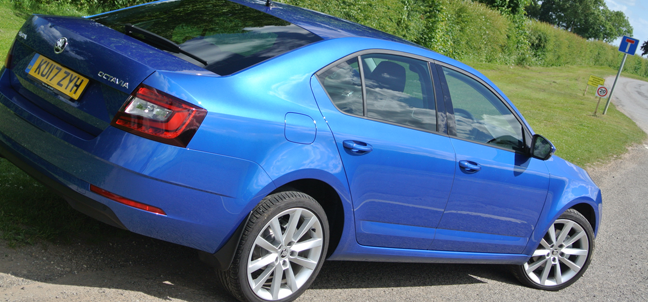 Core customers of the brand complained bitterly that they were being left behind by constantly, upwards-spiralling list prices. Quite what they would make of a new generation Octavia being listed at £28,550, not including FCD discount, (as tested) in SE-L hatchback form, powered by a 2.0-litre turbo-diesel engine developing a modest 147bhp, I have not ascertained but I cannot imagine that they would be thrilled.
Yet, Octavia still represents good value for money. It has adopted the rest of the Germanic Group ethos in that the consumer acquires a 'basically priced' model and then adds accessories to personalise it. A model like the test car (prices in brackets) that includes 18-inch alloys (£400), Columbus sat-nav (£1,050), cruise control (£200), heated steering wheel rim (£155), heated front seats (£250), LED rear lamp clusters (£150), metallic paint (£555), three years Care Connect system, with private emergency call (£400), rear-view parking camera (£375), space-saver spare (£100) and the useful but costly wireless mobilephone charger (£300), bumps up the base price of £24,615 to the level stated earlier.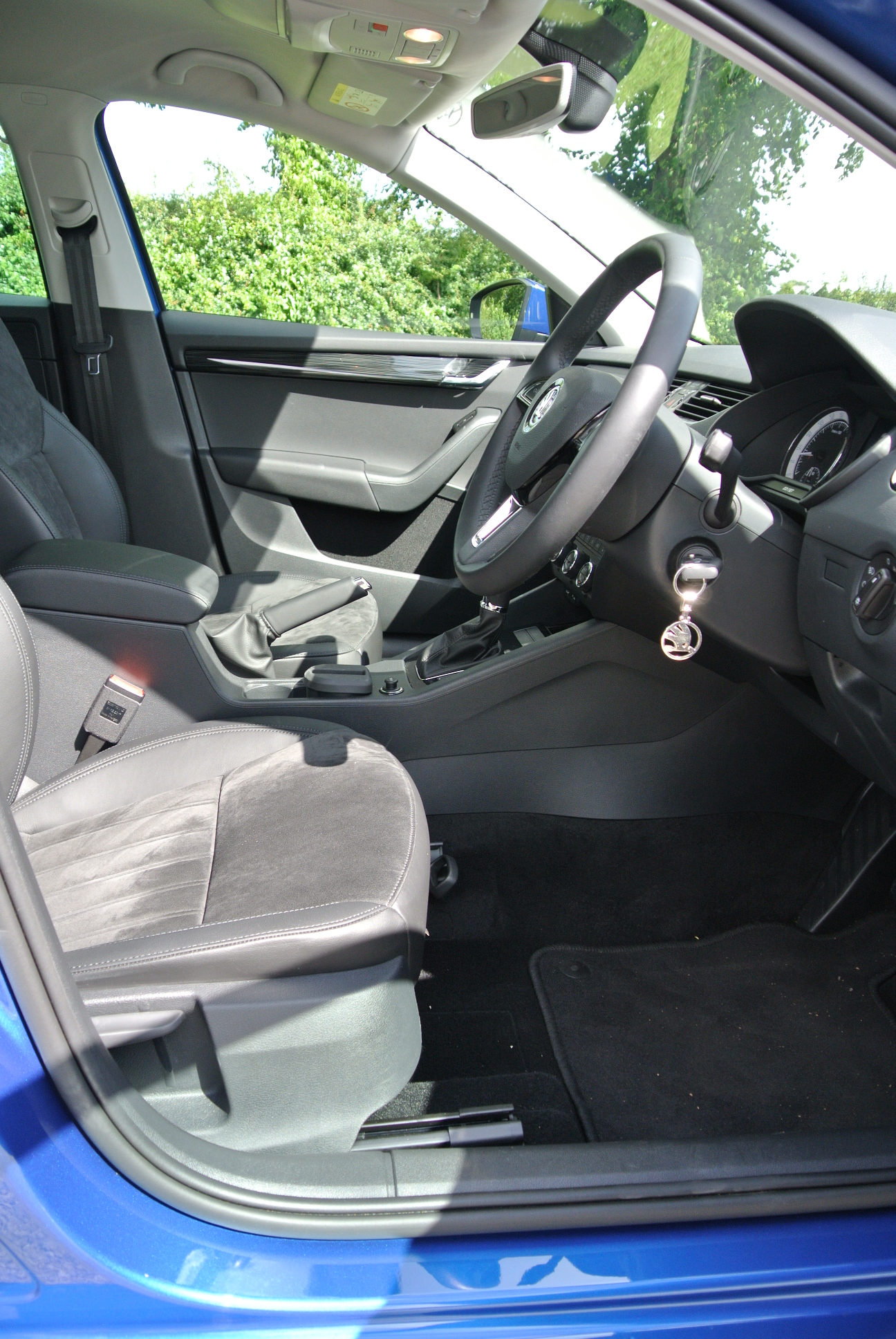 Powered by the 147bhp version of the common-rail injected 2.0-litre VW Group turbo-diesel motor, its performance is brisk to say the least. A strong engine, it delivers a 0-60mph dash in just 8.2 seconds, before topping out at 134mph. It is definitely the Octavia of choice. Its tried and trusted diesel engine emits a modest 118g/km CO2 and a 62.8mpg Official Combined fuel return. Of course, VW/Skoda would not dare to get those figures wrong and, as I attained a consistent 56mpg in the test car, I think the figures can be called honest.
In fact, the new model obviates the core reason for choosing a vRS example, with its vastly improved chassis dynamics. However, even without optional adaptive damping, the 'standard' offering on the test car is more than up to today's cut-and-thrust driving conditions. Damped firmly but not uncomfortably, the car responds positively at the helm, can steer its way competently out of difficult situations, rides comfortably and quietly, making lane-changes in a balanced and neutral manner, while providing an unerring level of grip from the tyres in a variable mix of both driving and weather conditions. It is a perfect package.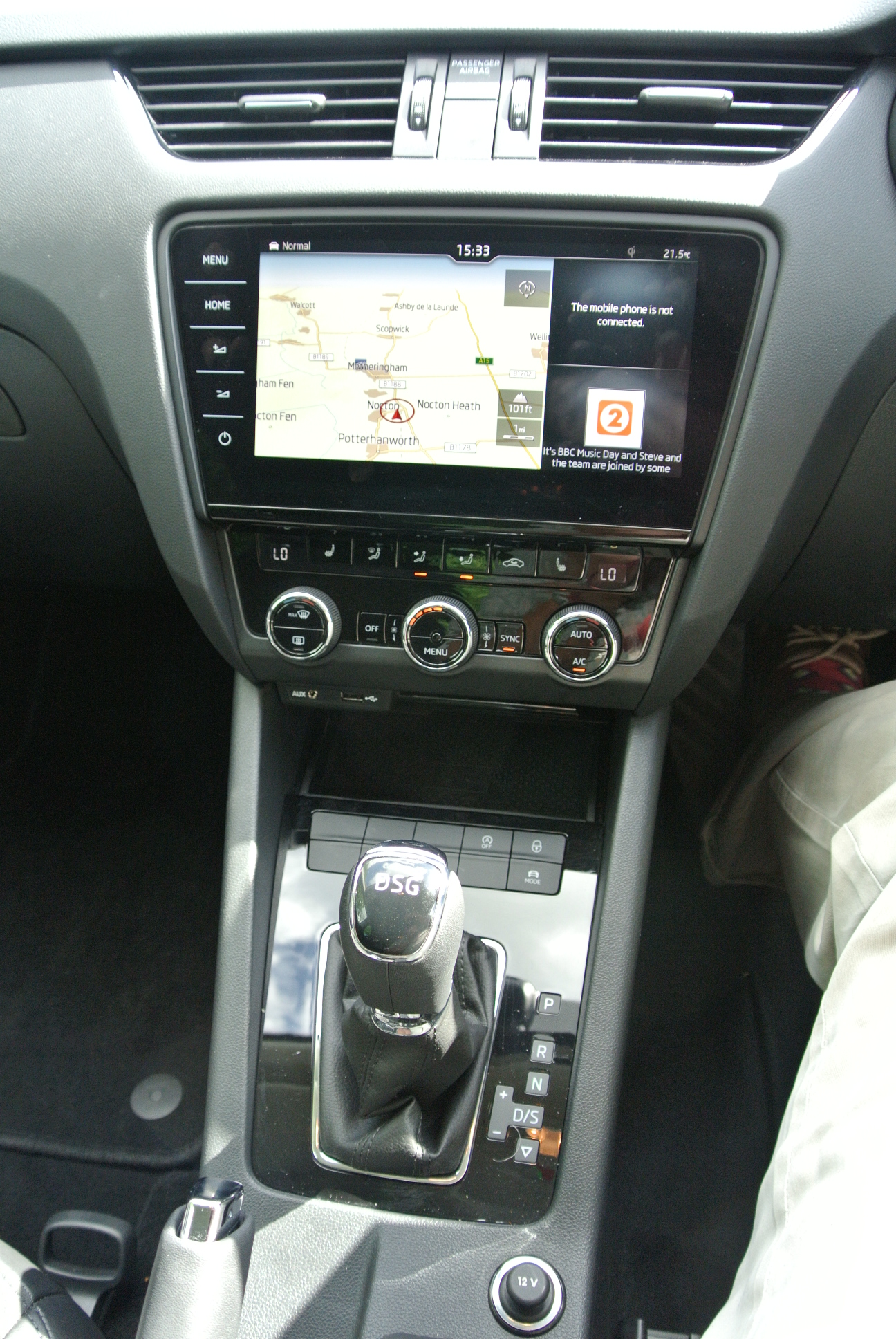 Of course, SE-L is one of those popular 'enhanced' specification levels designed to captivate the company car sector, to which Skoda has relevance. After all, why invest at least another £2,500 on an equivalent VW product, or £4,500 for an equivalent Audi (Seat does not have an alternative), when you can claim all the benefits at a lesser sticker price on a Skoda? Needless to say, monthly lease and rental rates also enhance the affordability aspects of Skoda's offering.
The latest Octavia, with its 'Merc E-Class'-type split headlamps and toothier radiator grille, remains a great car. Its Alcantara seats are accommodating and comfortable. Its driving position is as good as any car in the Octavia's class and better than most in what we used to know as 'the medium sector'. Its instrumentation is fairly basic, although crystal clear and unconfusing to view, and a new full-width 8-inch touchscreen occupies the space at the top of the centre stack. You see, it is what Skoda has always been; plain but purposeful. While the aeons-old jokes and jibes may have disappeared, Skoda still holds a reputation as a 'value brand'...even though it is actually costlier than several of its rivals. Yet, it carries an aura of indomitable dependability that few critics can argue against.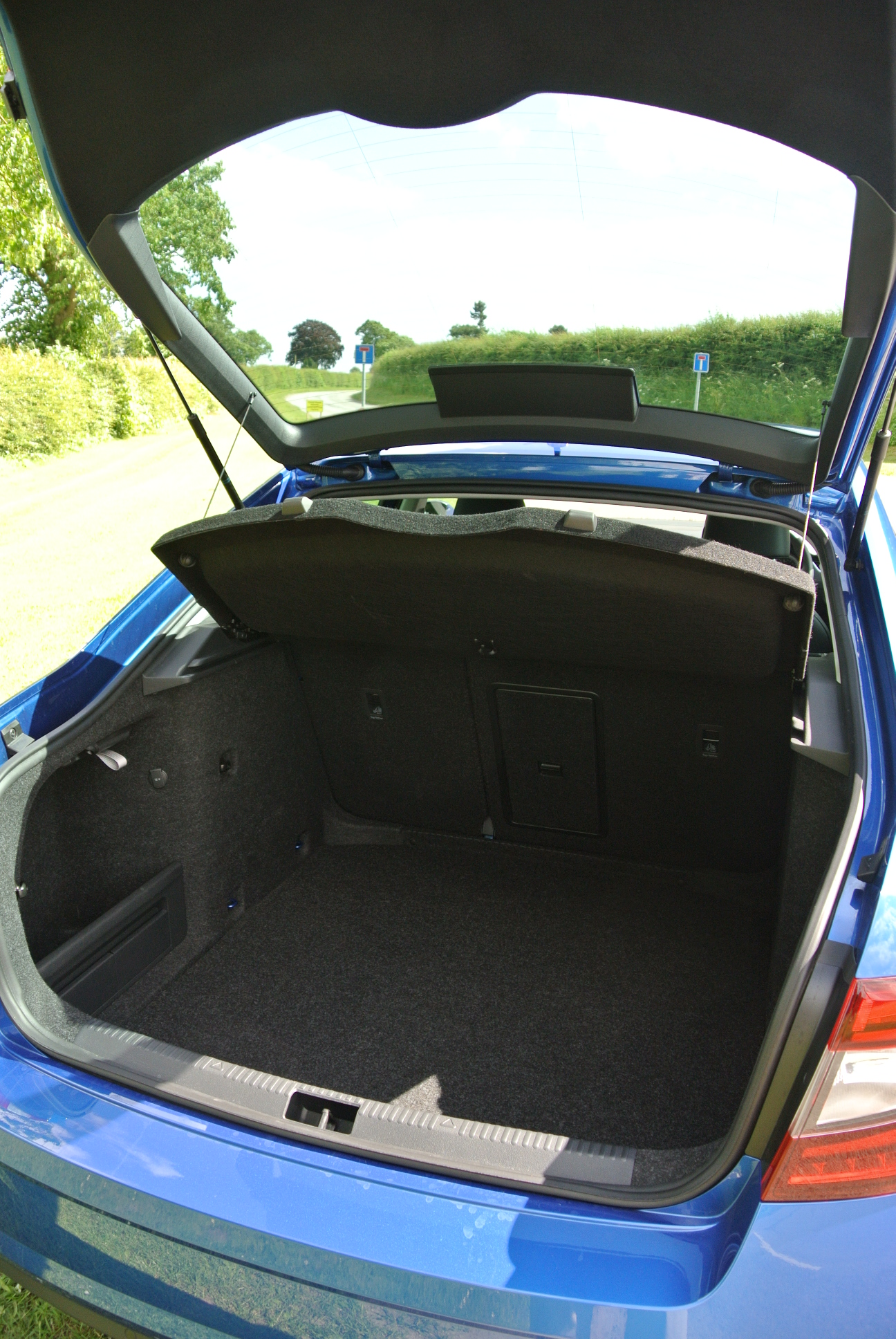 Living with the latest Octavia for a week and around 650 miles was seldom less than enjoyable. When I put your foot down, it went, like the wind. When I wanted to stop it, it 'stop:started' with alacrity. I loved being able to charge up my depleted smartphone by simply slipping it into a slot where the ashtray used to be (although the rubberised phone-holder in the cup-slot was largely useless) and its Bluetooth linking was intuitive and glitch-free. I also enjoyed its fuel range and climate-controlled comfort levels.
Yet, I wonder about the Octavia, because it runs the risk of being such a major 'buck-earner' for Volkswagen Group that a desire to make any radical alterations to a proven formula tend to take a back seat. In a market predominated by 'SUVs', this Skoda midfielder looks sorely out of place. However, not everybody wants a pseudo-4x4 and Octavia is like a safe pair of hands for large hatchback lovers.