Skoda has released the first official photos of the interior of the all-new Scala. The Czech brand's new interior design follows the original direction presaged by the Skoda Vision RS concept/show car, which was revealed at the Paris Motor Show last October. The Scala introduces the fresh look that arises from blending ergonomics (the science of placing switchgear and controls in the right place) and emotional appeal. Key elements include a central display positioned high up in the driver's field of vision and a completely redesigned instrument panel, over past Skoda models.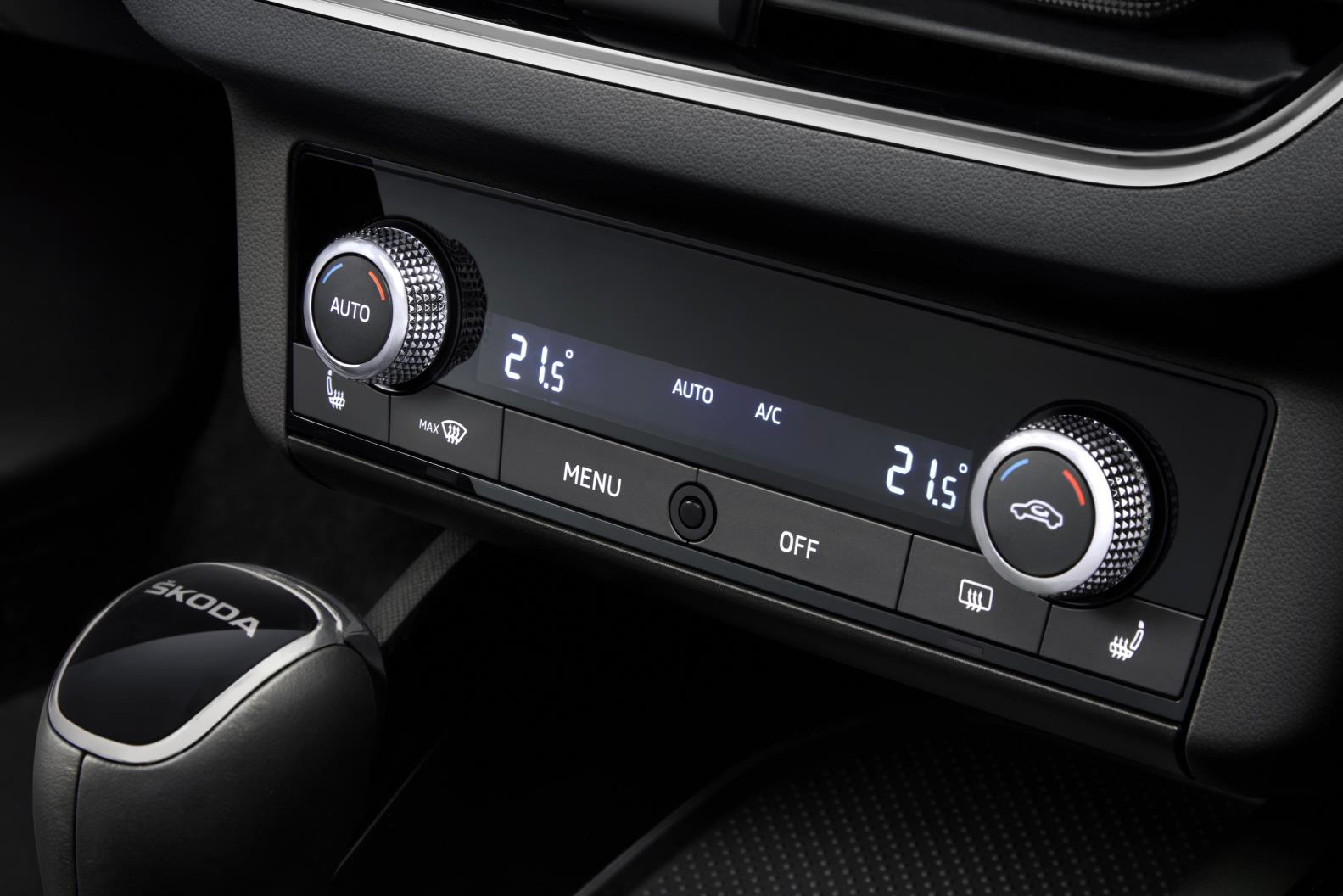 Norbert Weber, Head of Interior Design at Skoda, stated: "The new Scala is the first production model to feature our bright new interior, which introduces an updated design language alongside new colours and materials. Its premiere in the Scala marks the beginning of a new brand identity for Skoda, which is more than being just functional."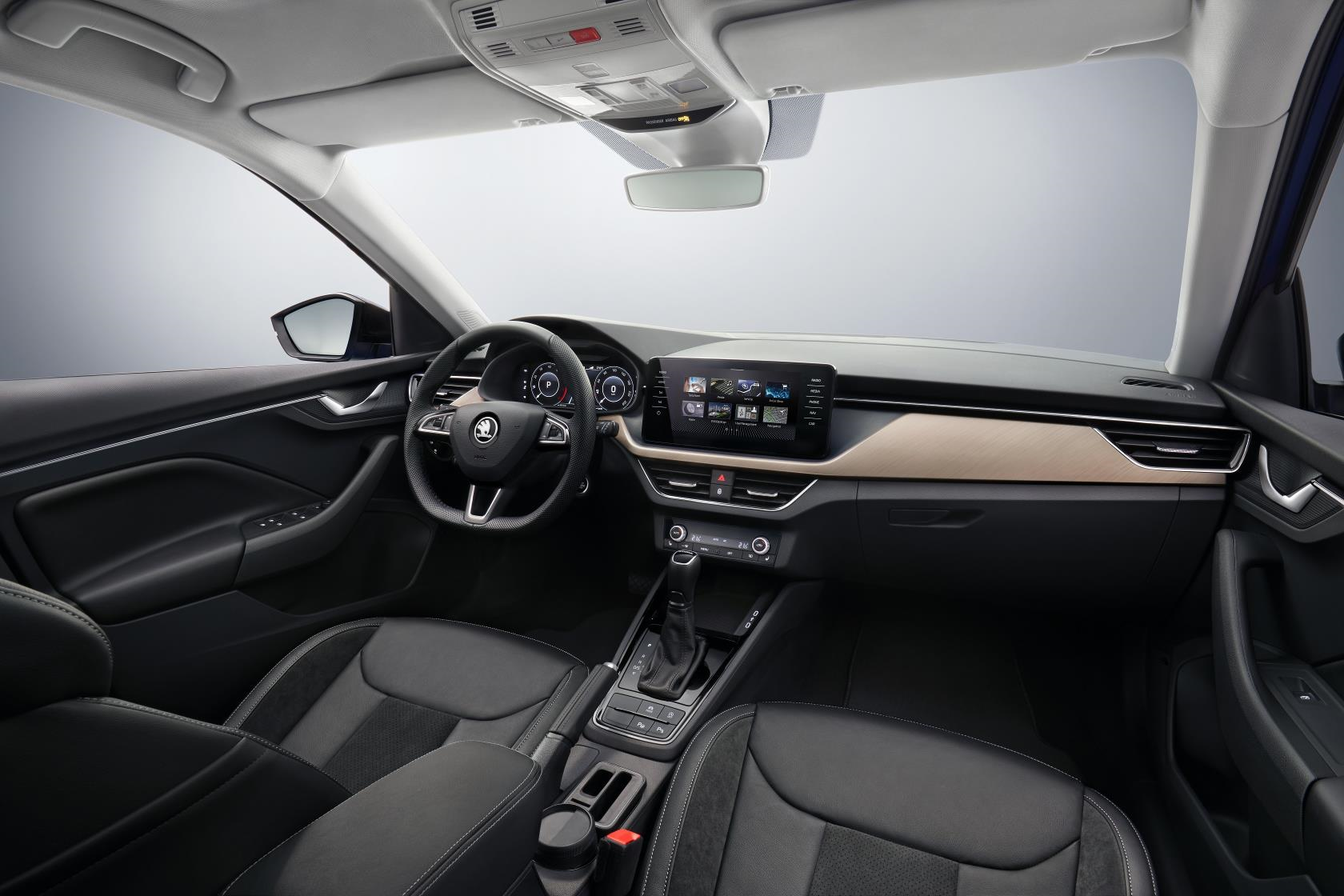 The focal point of the Scala's interior is its 9.2-inches touch-screen display, as it is the largest in the vehicle segment and is positioned perfectly in the driver's and front passenger's field of vision, obviating the need for a head-up display. Free-standing, the central screen is framed by a character line that echoes the contours of the Scala's bonnet. Below the display, the line also creates a practical ergonomic wrist-rest for operating the touchscreen.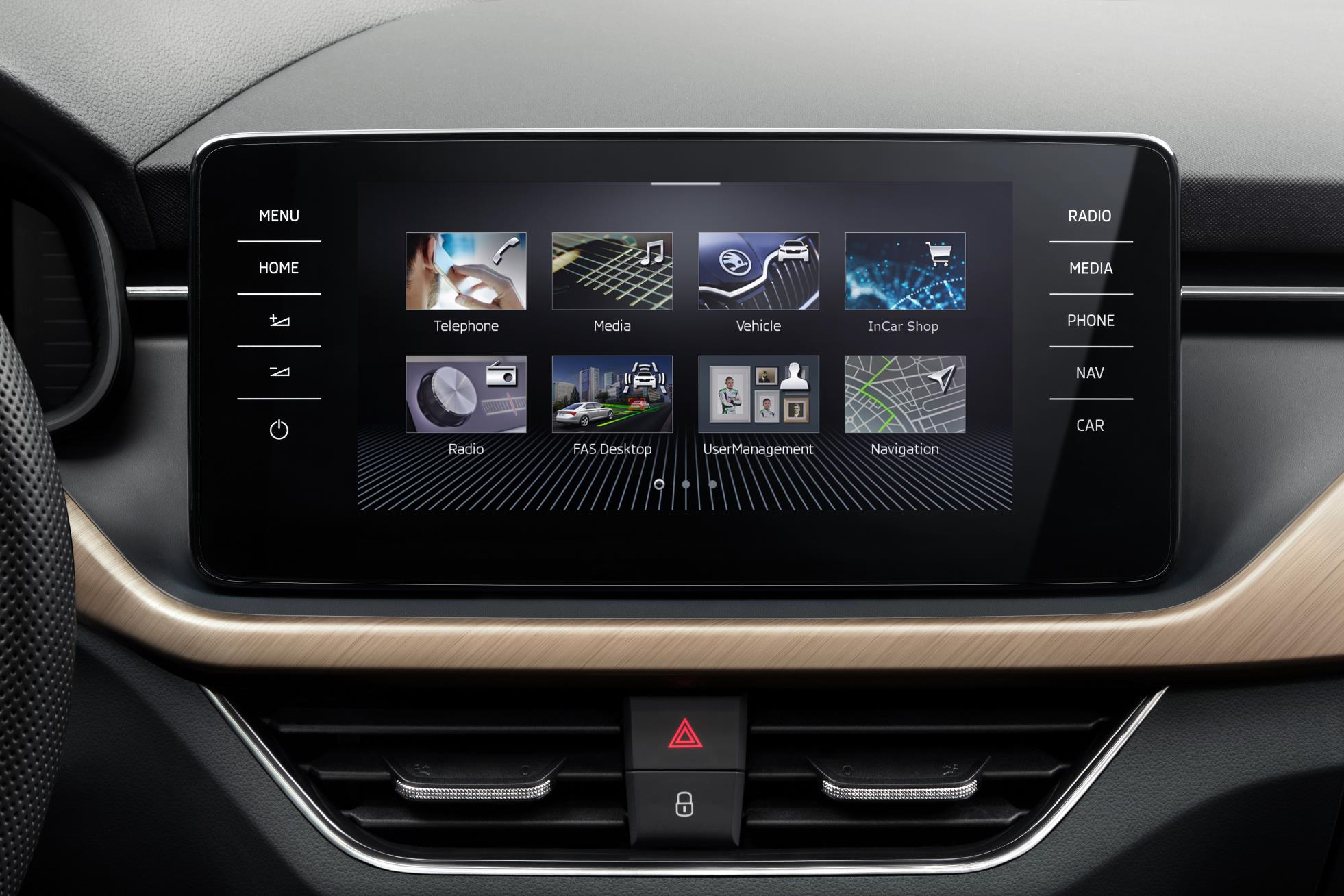 The controls for the air conditioning in the centre console and the buttons for the start/stop system, Driving Mode Select and Park Assist, right in front of the gear shift lever, are similarly well placed and within easy reach of all driver seat positions. The lateral air vents extend into the doors and amplify the visual impression of width, adding to the generous sense of space. Both dashboard and front door trim panels feature a sophisticated soft-foam surface, with a specific new grain texture. This emulates crystalline structures and will define Skoda's future brand style.