Promising to fuse dynamism, urban design, an advanced powertrain and fresh levels of connectivity, with affordability and low cost of ownership, the Seat Mii Electric will offer a car ready to meet the challenges of the city and the needs of a new generation of customers. Thanks to its familiarity, it will help prepare Seat's dealer network for the expanding electrified market and the challenges being presented, making a seamless transition for customers moving to EVs.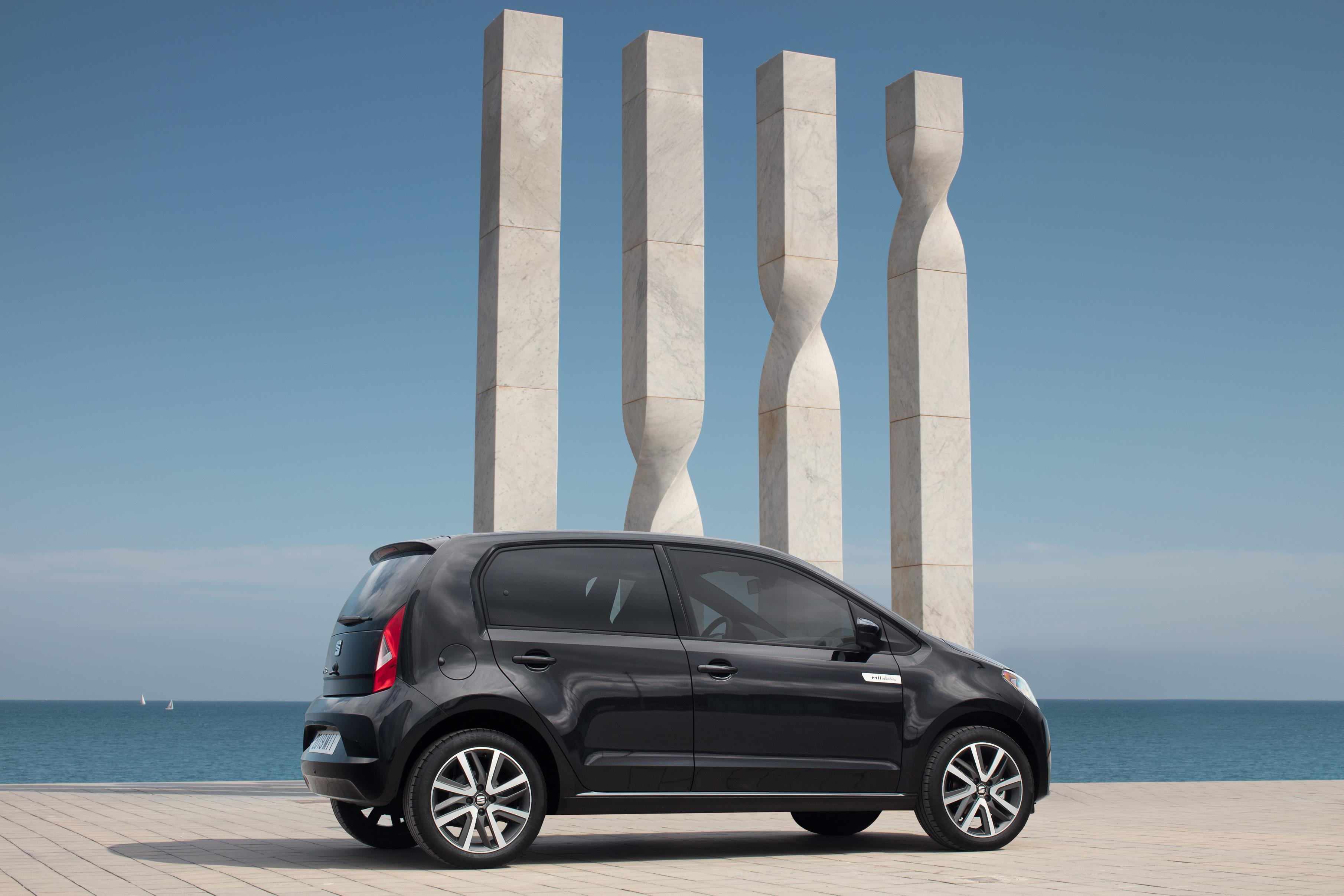 The Mii is already renowned for its great agility, which has been well-practised by the other pair of models (VW up! and Skoda Citigo) in the line-up. The move from internal combustion engine to all-electric propulsion opens the doors to a driving experience that makes the car fit even more naturally into the city environment.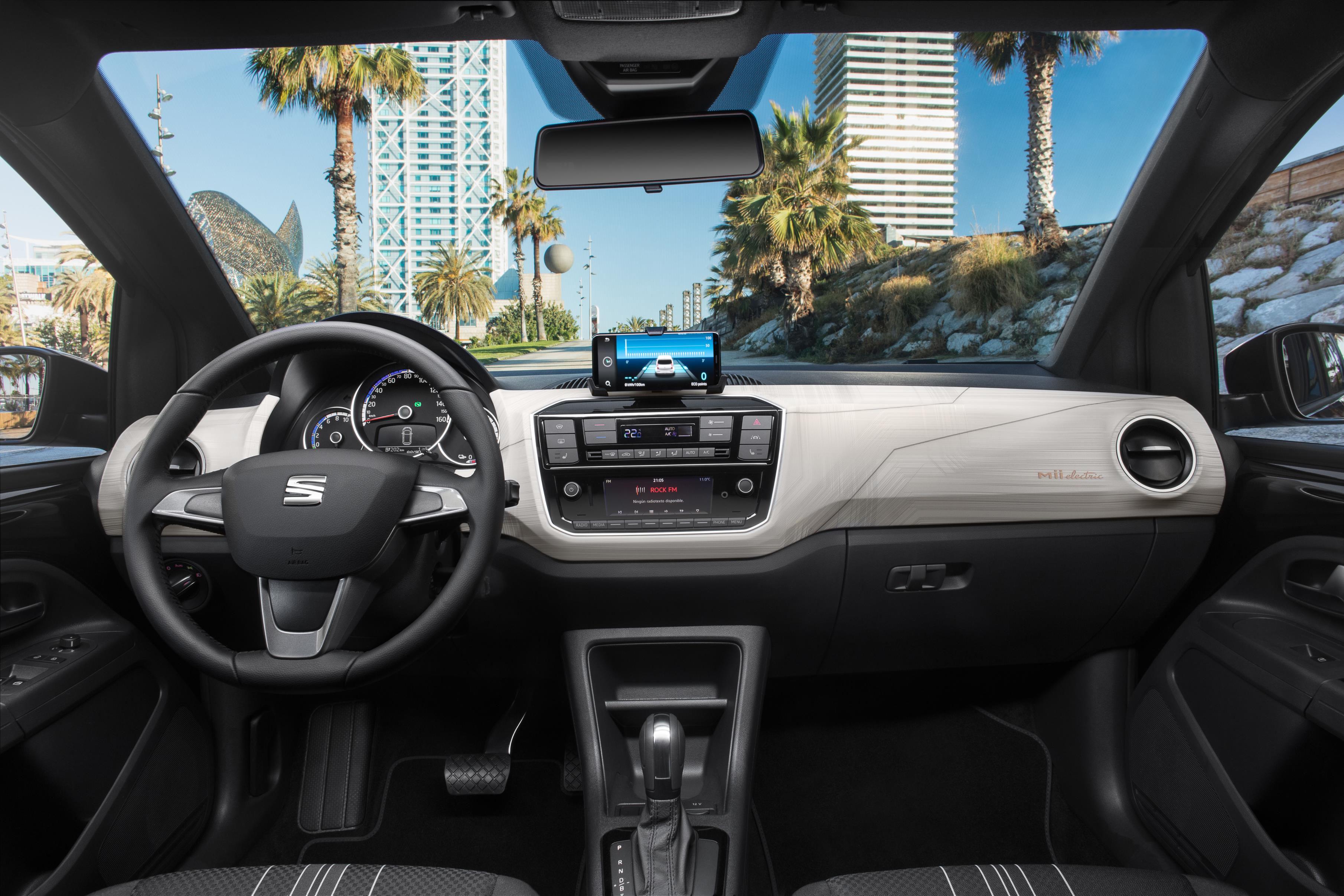 Apart from the exterior decaling, inside the Mii delicate changes include a new dashboard, ambient lighting, sporty and heated seats, black leather-wrapped steering wheel, gear knob and handbrake. Naturally, safety technologies such as Lane Assist and Traffic Sign Recognition are included as standard equipment. Mii's electric motor, linked to a single-speed transmission, provides 80bhp and 156lbs ft of instant torque, enough for a 0-30mph time of 3.9s, with a top speed set at just over 80mph. Its 36.8kWh lithium-ion battery pack provides around 160-miles of range from a single charge.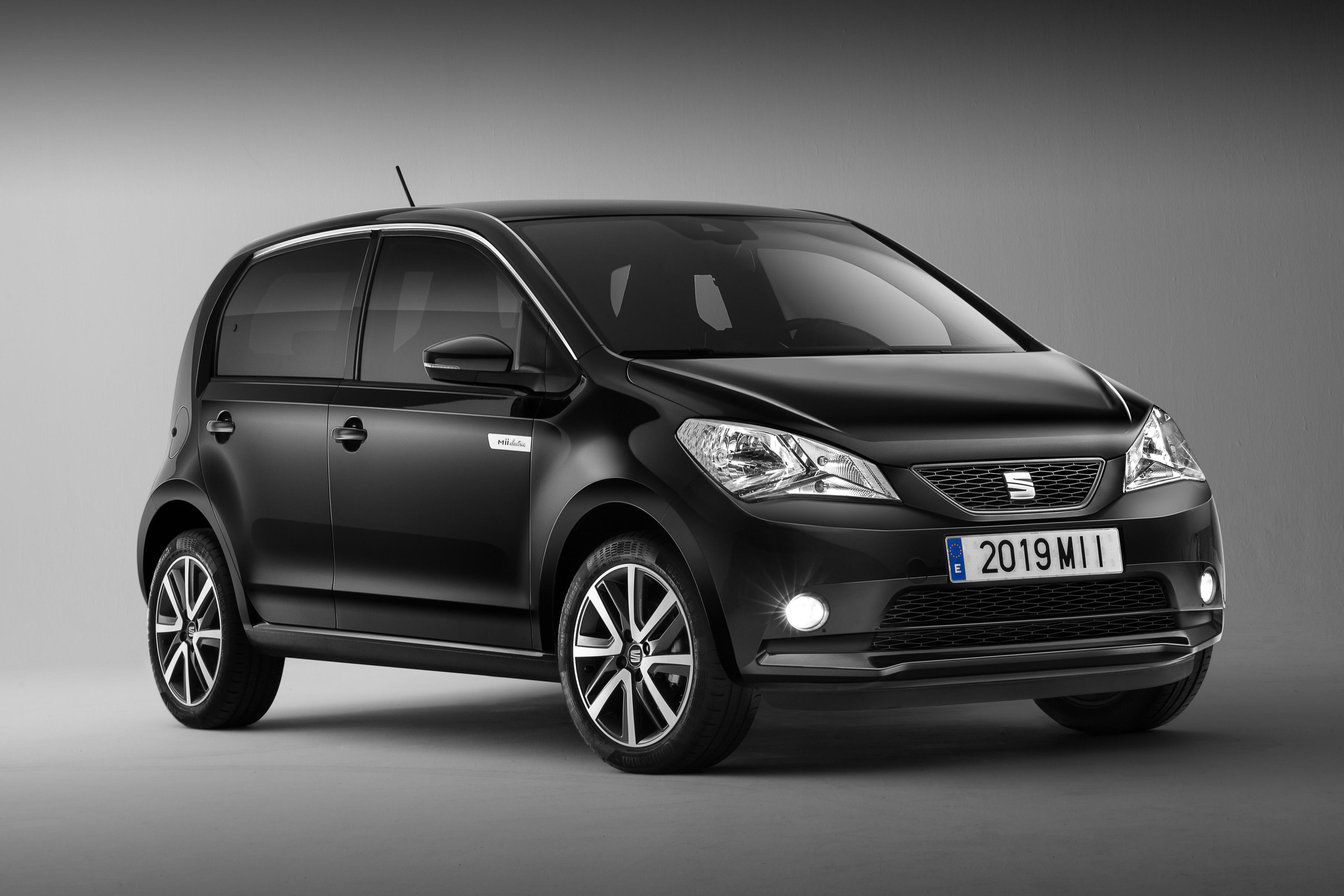 The all-electric city car is the first to include SEAT CONNECT, giving remote access and management of the vehicle. Customers can review driving data, parking position, the vehicle's status, including doors and lights, and the ability to control air-conditioning remotely, all from a smartphone app.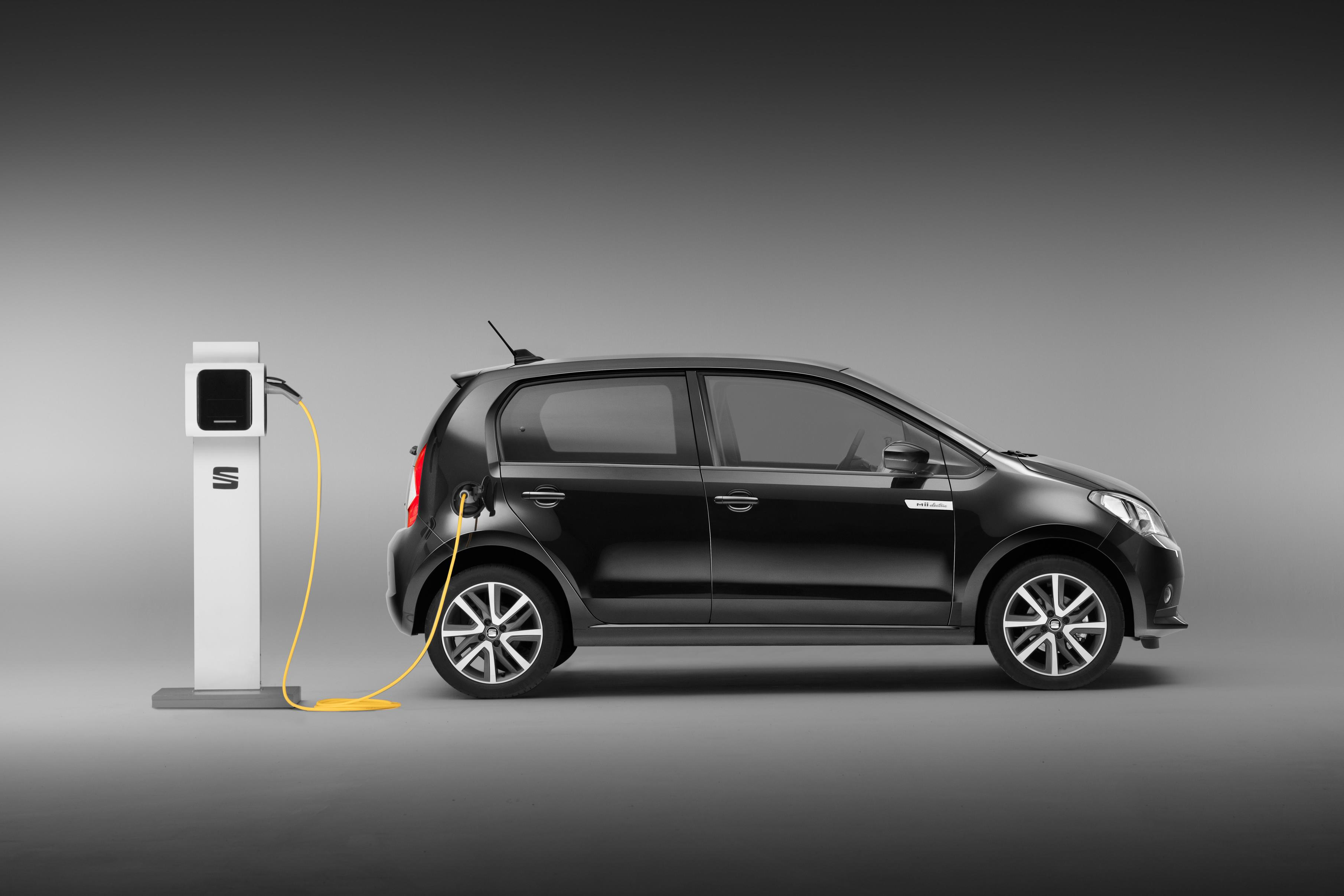 The Mii electric is the latest part of Seat's electric story. In 1992, the company produced an all-electric Toledo to accompany athletes on the route of the marathon event during the Barcelona Summer Olympic games. The vehicle boasted a range of 40 miles from its 500kg battery pack which could be recharged using a 2kW AC power supply. More recently, Seat introduced the e-Mii prototype carsharing pilot project. A fleet of five all-electric Mii prototypes have been used on the roads of Barcelona, allowing more than 1,000 employees at SEAT Metropolis:Lab Barcelona and the Pier 01 Barcelona Tech City, to hop in and out of vehicles as and whenever they needed to. The project has given valuable insight into how electric vehicles work on public roads.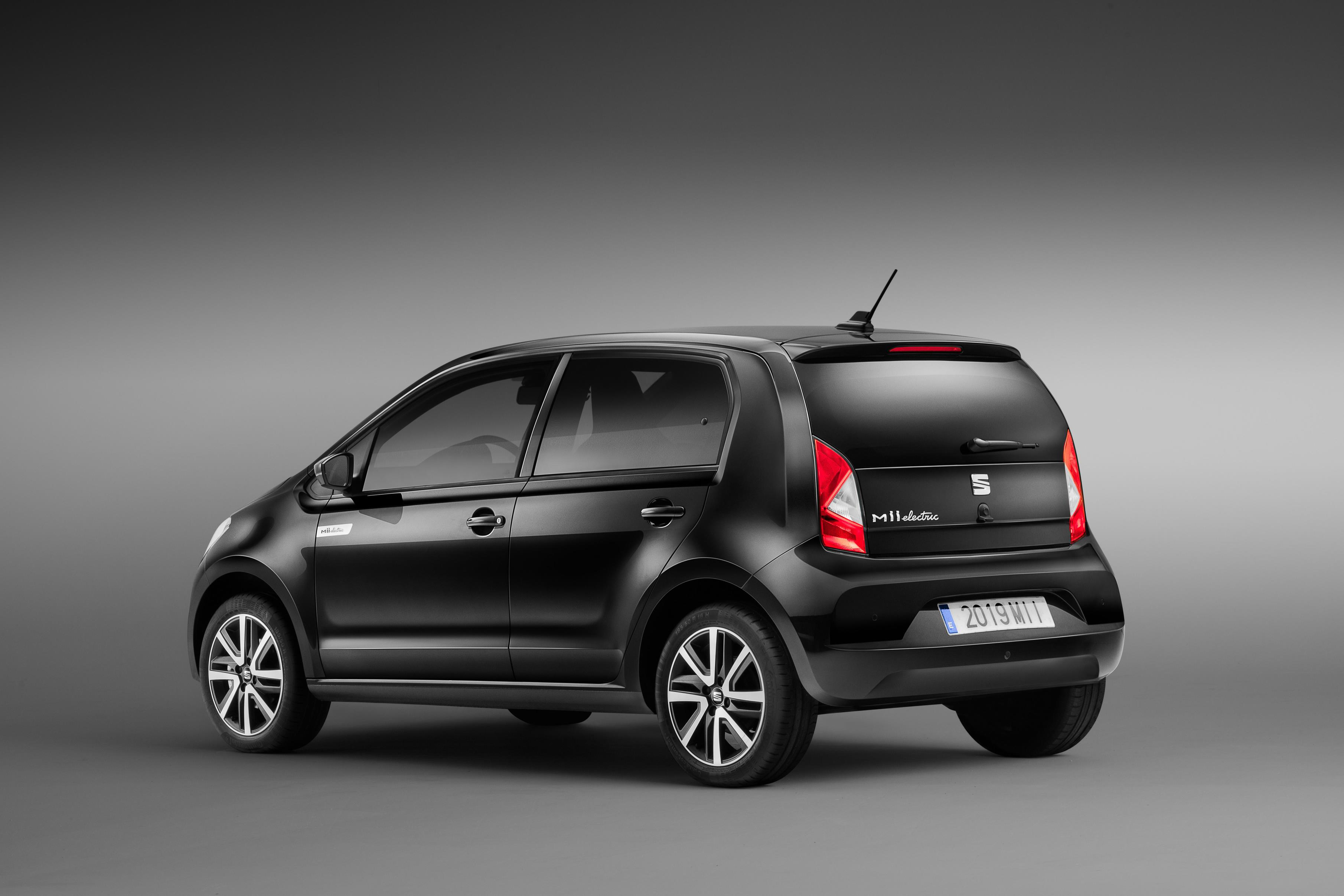 Seat Mii electric production commences in Bratislava (Slovakia) this autumn, with first deliveries to customers occurring in early-2020. The car was revealed in Oslo, during the brand's Seat On Tour event, because Norway already operates an extensive EV and plug-in hybrid philosophy. Customers will be able to start placing orders for the new Mii electric this autumn, which is expected to go on sale at around £16,000, as part of a 'driving value' programme.