In Bruce McLaren's hands, Elva became a frontline international success story. In its ultimate form, powered by a thunderously potent V8 engine, the McLaren Elva passed through three generations of attention-grabbing results, although it was the Mk2 M1B that set fresh standards for the company. It is also the inspiration for yet another 'limited production' model for the McLaren of today.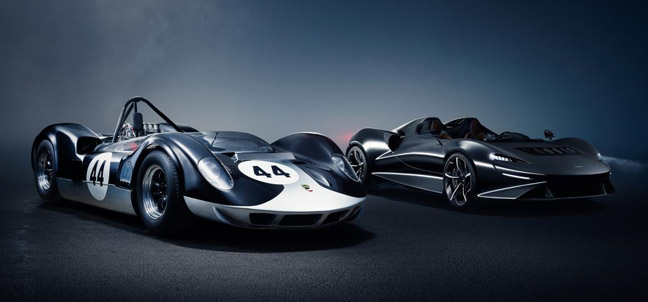 It is worth highlighting that even with a promised run of 399 (only) examples of the McLaren Elva destined for production in the UK from late-2020, each retailing at a far from modest £1,425,000, the company's approach continues to create a strong financial value for its ongoing survival, even in a slightly depressed new car market. It will join the ranks of McLaren's 'Ultimate Series', for which an over-a-million-Pounds price tag is familiar ground.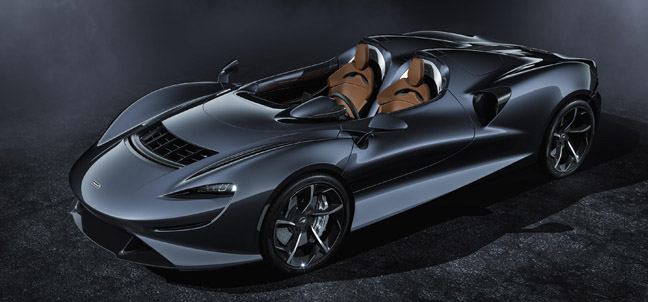 Naturally, 'normal' people can only look on in wonder but it is important to recognise the McLaren Elva's ground-breaking features, which are as much elements of the brand's intuition and potential impact on the rest of the motor industry. Remember that McLaren is a British success story. The Elva is its lightest road car by far, at around 650kgs, which is a key factor that all carmakers realise is vital to reducing vehicle emissions and increasing overall efficiency. Powered by an 815bhp version of the 4.0-litre bi-turbo petrol V8 engine used across its entire range of models, its mind-blowing acceleration figures (0-60mph in 2.6s; 0-125mph in 6.7s) are also a pinnacle achievement.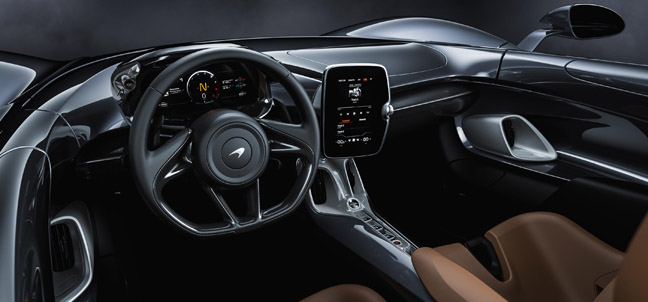 Designed as an open cockpit two-seater, advanced active aerodynamics (AAMS in McLaren-speak) are its means to protect occupants from the elements, even with a 'floating windscreen' and its deeply scalloped and ultra-lightweight bodywork. The engineering and aesthetic aims are to provide the ultimate connection between driver, car and nature, while ensuring that McLaren's rich heritage in both on-road and on-track performance is maintained perfectly.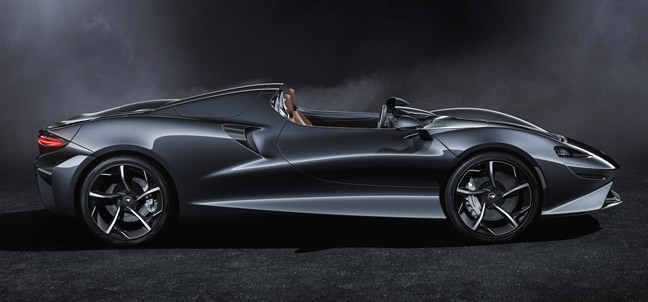 Naturally, the McLaren Elva is a technological showpiece but not to the point at which driving it is an alien process to be overcome. The cockpit is close coupled but spacious. The instrument panel moves with the steering column for personal adjustments. It is flanked by fingertip controls for all of the car's active dynamics. Even the 'infinity' touchscreen angled from the dash-centre towards the driver operates with the logic of a smartphone, with flick and slide functionality catering for everything from sat-nav to track settings, the rear-view camera and climate control system.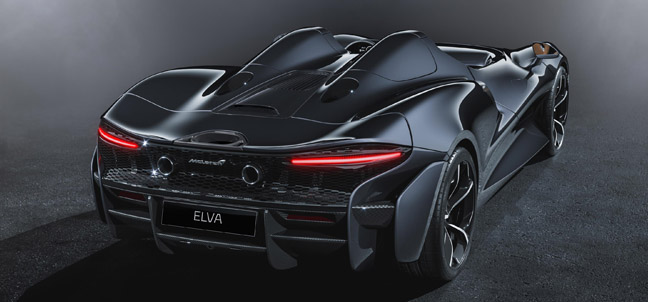 As Mike Flewitt, CEO of McLaren Automotive puts it: "We are delighted to have gained the rights to the Elva name for an extraordinary new roadster that adds a new dimension to the McLaren Ultimate Series, while tracing its lineage back to the sportscars that laid the foundations for McLaren's success. The McLaren-Elva M1A [Mk I] and its immediate successors not only set standards on the track but also established the pioneering design and engineering principles that remain at the heart of our brand; what better way to celebrate that than by bringing the Elva name right up to date."