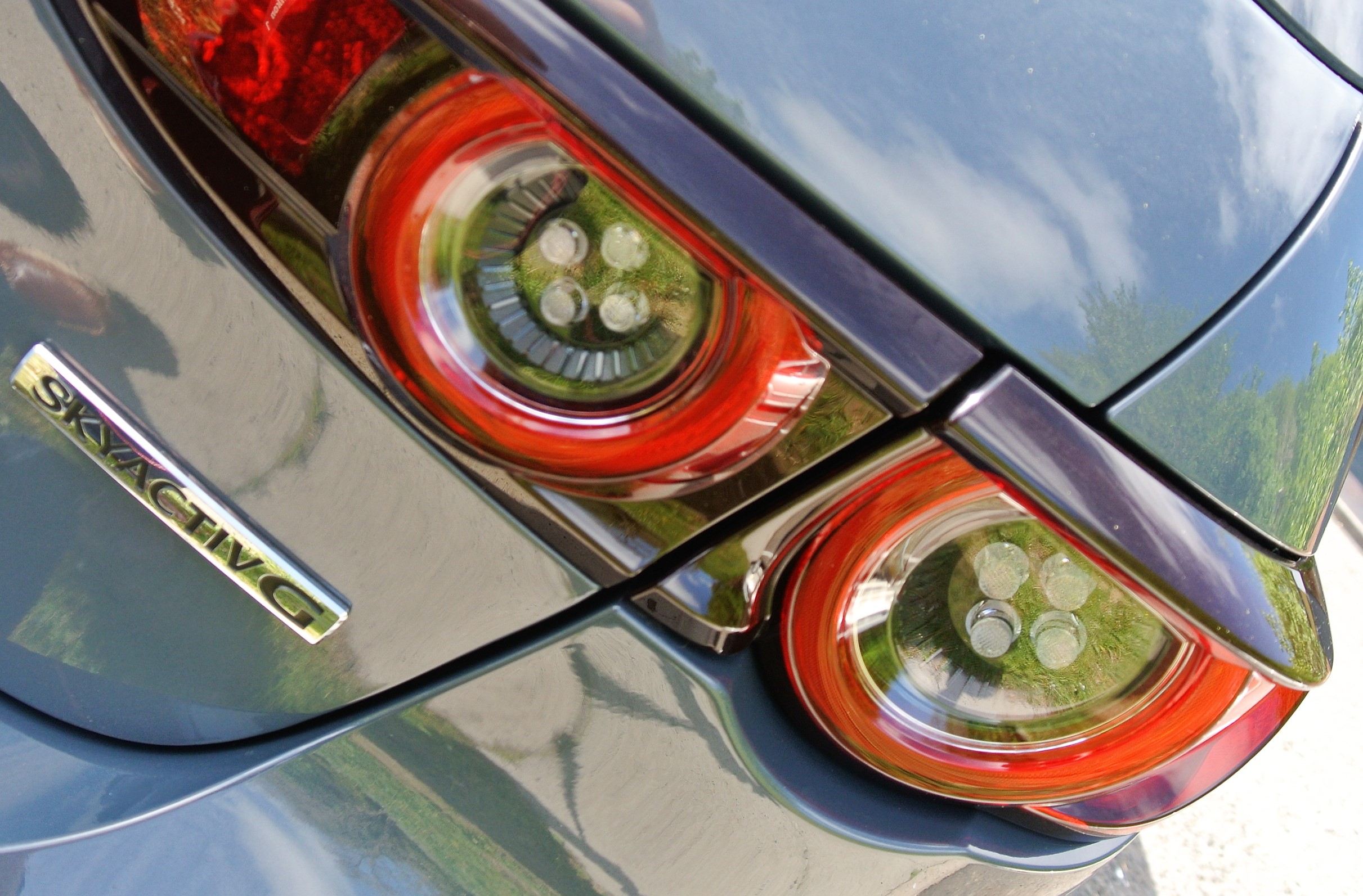 In a world dominated by CAD-CAM design technology, it is rare indeed to know that Mazda still employs the services of its own clay modelling studio. In reality, there is no better way of checking out both form and functionality of a next generation model and Mazda has achieved that aim with its enticing new Mazda3 hatchback.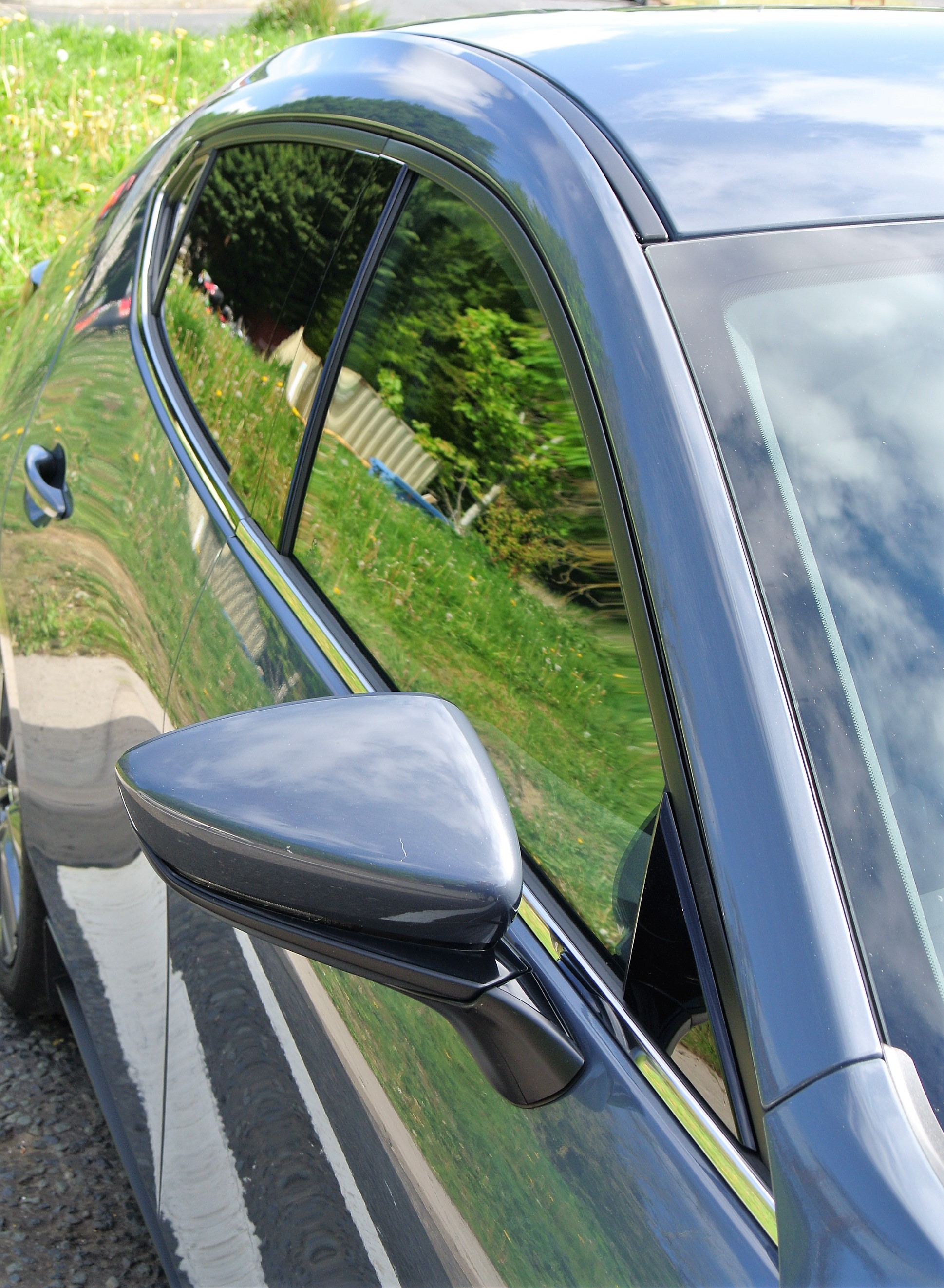 The ingenious use of convex and concave surfacing techniques can only ever be applied confidently by an artist's hands. Computers may provide decent renditions but they will always result in like-for-like dimensional representations, which is why most new cars can be mistaken for most new cars. Mazda's approach is significantly more 'hands-on' and the results are no less than uniquely and visually beautiful.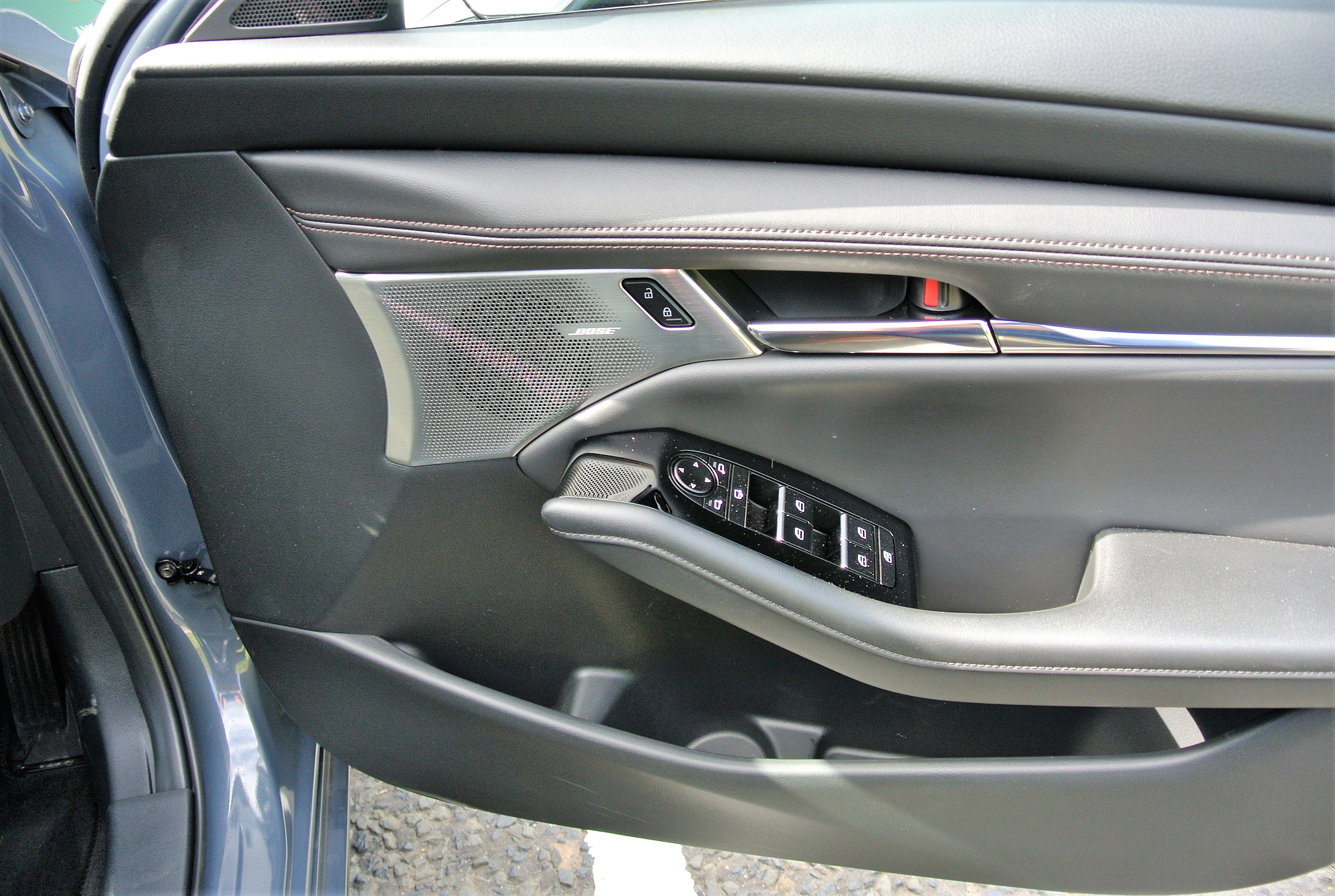 Yet, the design is imperfect…well, more impractical, than flawed visually. While an on-board 360-degree camera is available in some of the five trim levels (SE-L, SE-L Lux, Sport Lux, GT Sport and GT Sport Tech), it does not remove the over-the-right-shoulder blind spot that arises from a mix of narrow side glazing and chunky C-pillars. While it is an issue that will be obviated with the saloon variant of the car due later in the year and it is the only slight negative that I can perceive on the hatchback, arriving at an acute junction will create form-over-function visibility problems, which is unfortunate.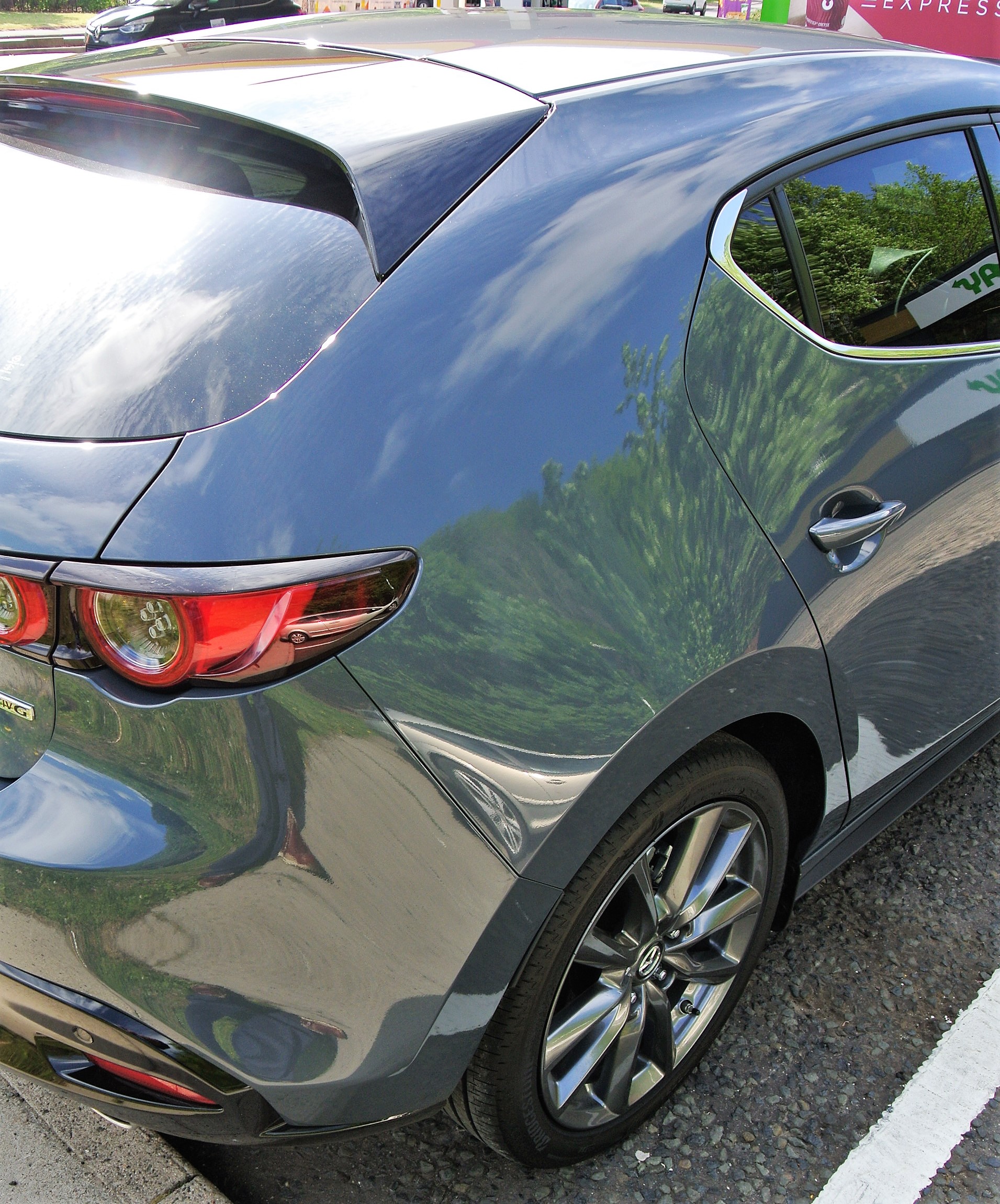 As to the rest of the car, from its aggressive but gorgeous front-end, along the reflective flanks, to the delightfully detailed rump, complete with multi-faceted tail-lamps, it is a stylish beauty. The interior is no less dramatic, with a strong centre-line dominating the dashboard, within which are the airvents, a touch-screen and the main instrument pod, complete with stitched elements, soft-touch materials and compliant trim sections. It is a paragon of clarity and tactility of Audi proportions. In fact, it is of such high merchantable quality that it serves to underscore Mazda's long-standing value-for-money subscript.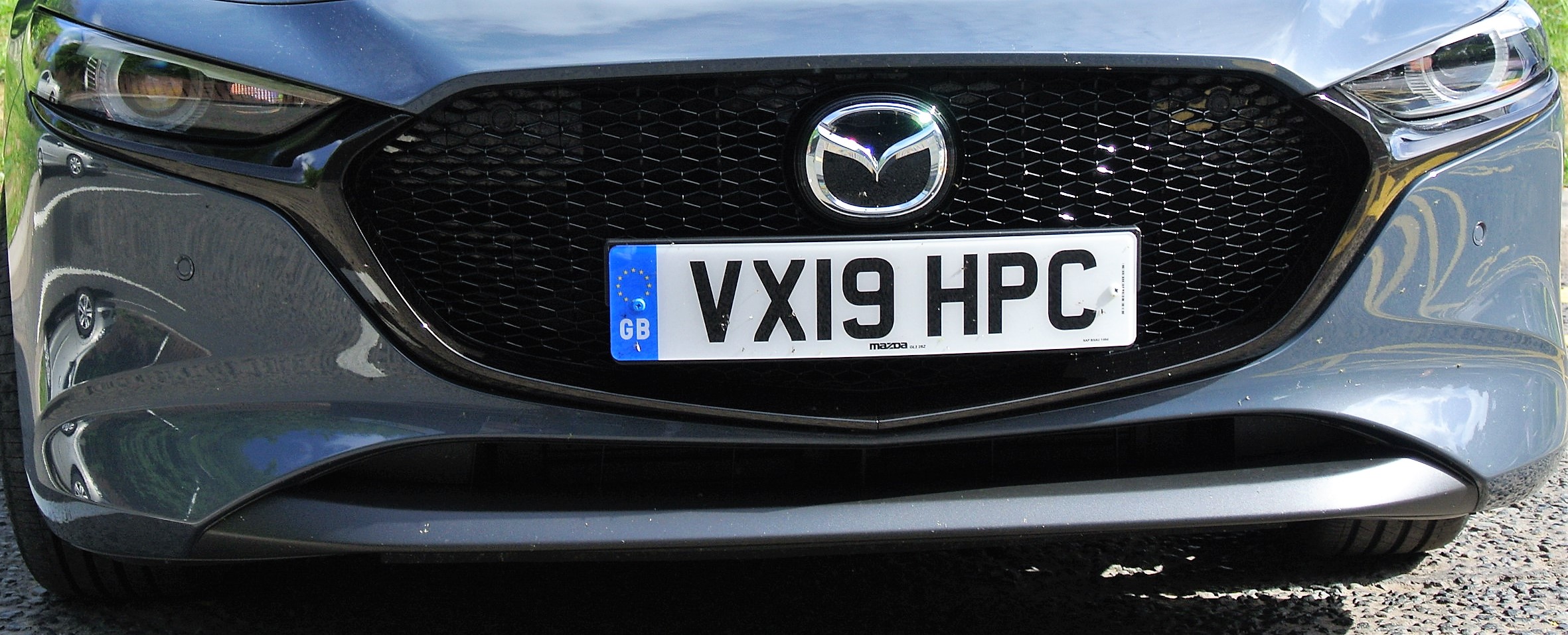 The wrap-around and bolstered seats are exceedingly comfortable and supportive up front and spacious for three-abreast in the rear, even though the narrow window-line can make the back seat feel slightly claustrophobic for some passengers. There is oodles of storage space within the cabin, with accommodating door pockets and oddments slots in the centre console. The front seats and steering column also adjust through a wide range to enable a comfortable and safe driving position for the majority of users. Cloth trim is standard on the lower three trim levels, with leather available on both Sport versions. The boot is spacious enough for most requirements and split-folding rear seats almost treble the load capacity.