Developed off the original Maurice Wilks' post-WW2 short-wheelbase off-road utility vehicle, what became Defender also became as much of an automotive icon as the wartime Jeep that had inspired it. For Land Rover to 'dump' the last Defender, albeit with something of a flourish, might be described as premature at best.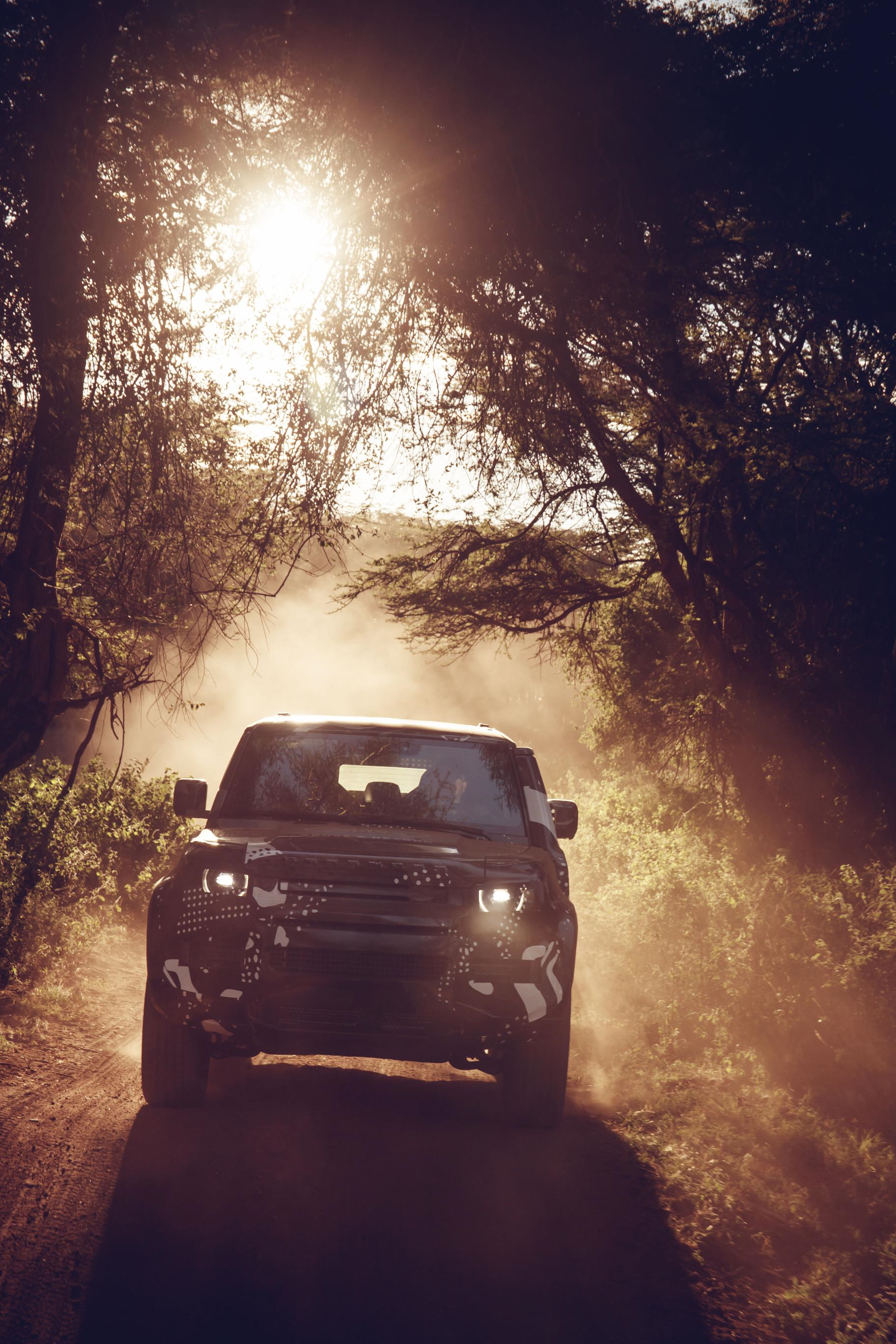 Yet, as the new Defender will be significantly more up-to-date and relevant, perhaps Land Rover may be said to have taken a most apposite route with its replacement. A few years separation between old and new models could have the effect of erasing preconceptions, raising anticipation levels and giving the new model fresh vitality and traction in a changed market. I shall not make excuses for the company, although an 'allowance' may be in order.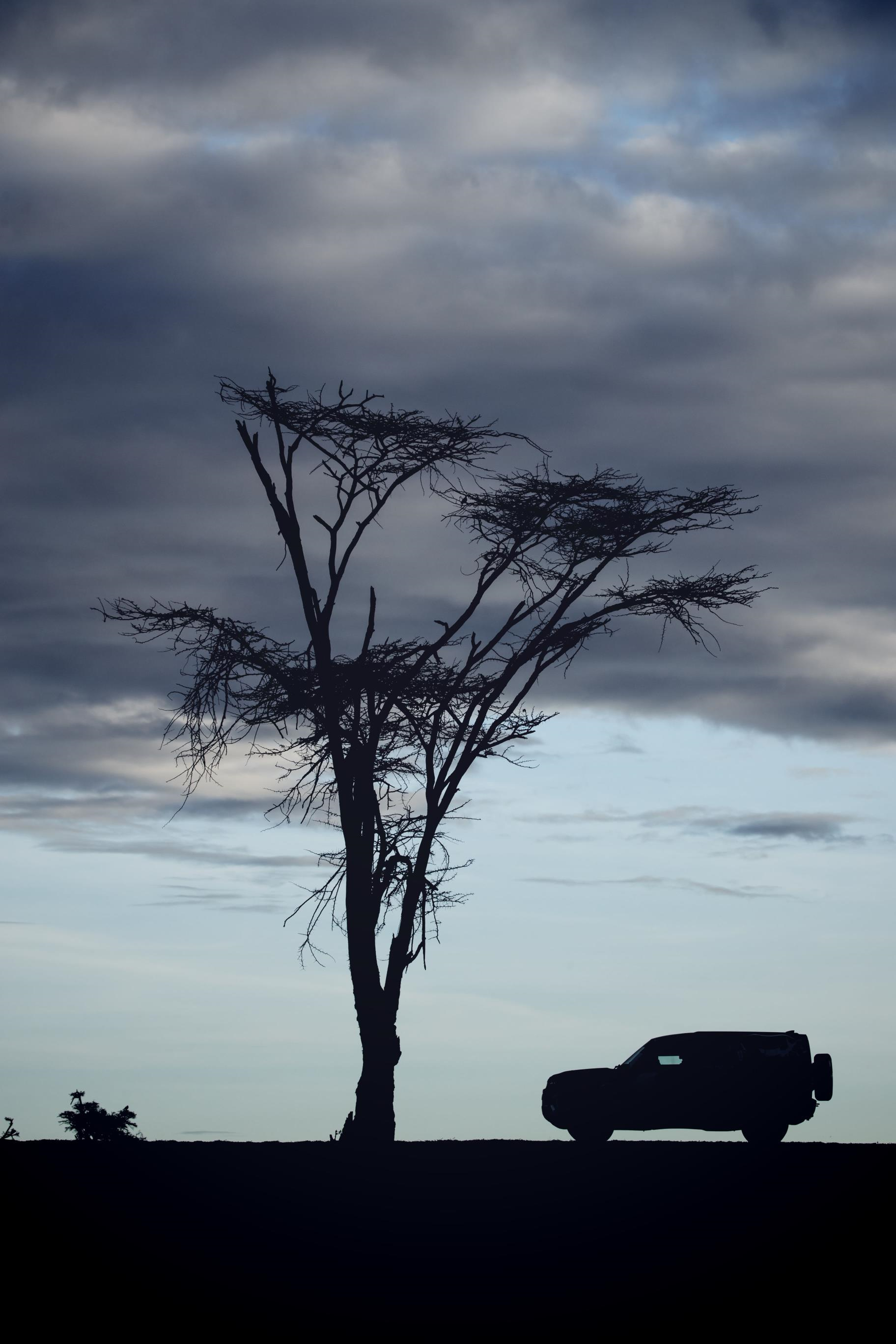 The all-new Land Rover Defender has moved a step closer to production after completing successfully a demanding testing program with Tusk Trust in Kenya, in support of its lion conservation initiatives in Africa. A near-production Defender fitted with an integrated raised air intake and wearing unique camouflage, which was devised specially for the surroundings, supported operations at the 14,000-hectare Borana Conservancy, tracking radio collared lions and transporting supplies.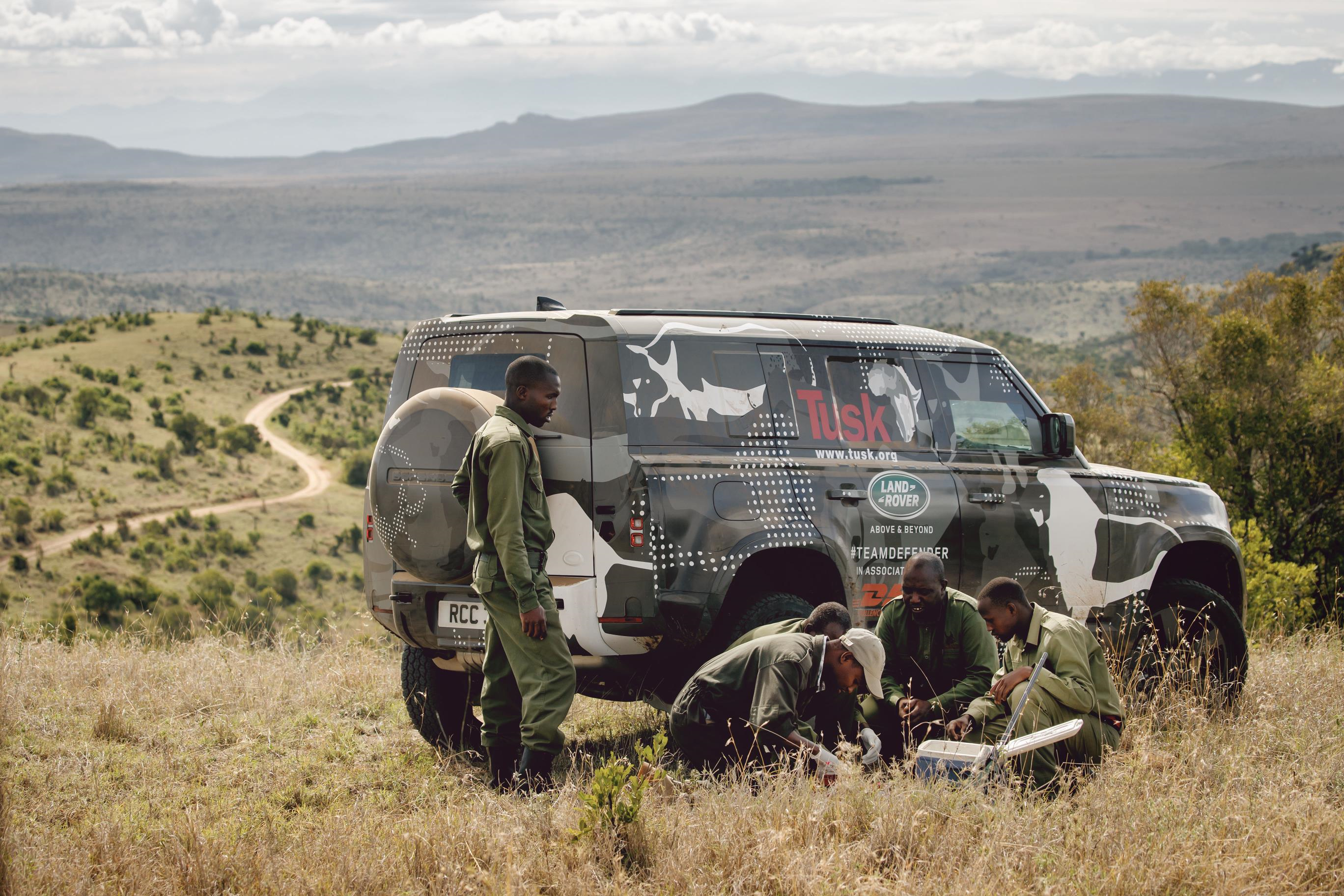 Land Rover is renowned for formulating intriguing 'marketing stunts' and this unique test programme gave Tusk operatives a chance to put the new Defender through a series of real-world tests, as wildlife managers forded rivers, pulled heavily laden trailers across unforgiving geography and negotiated challenging terrain. The prototype model was even used to help replace the inoperative tracking collar fitted to a male lion, which was sedated at close range from the security of the new Defender.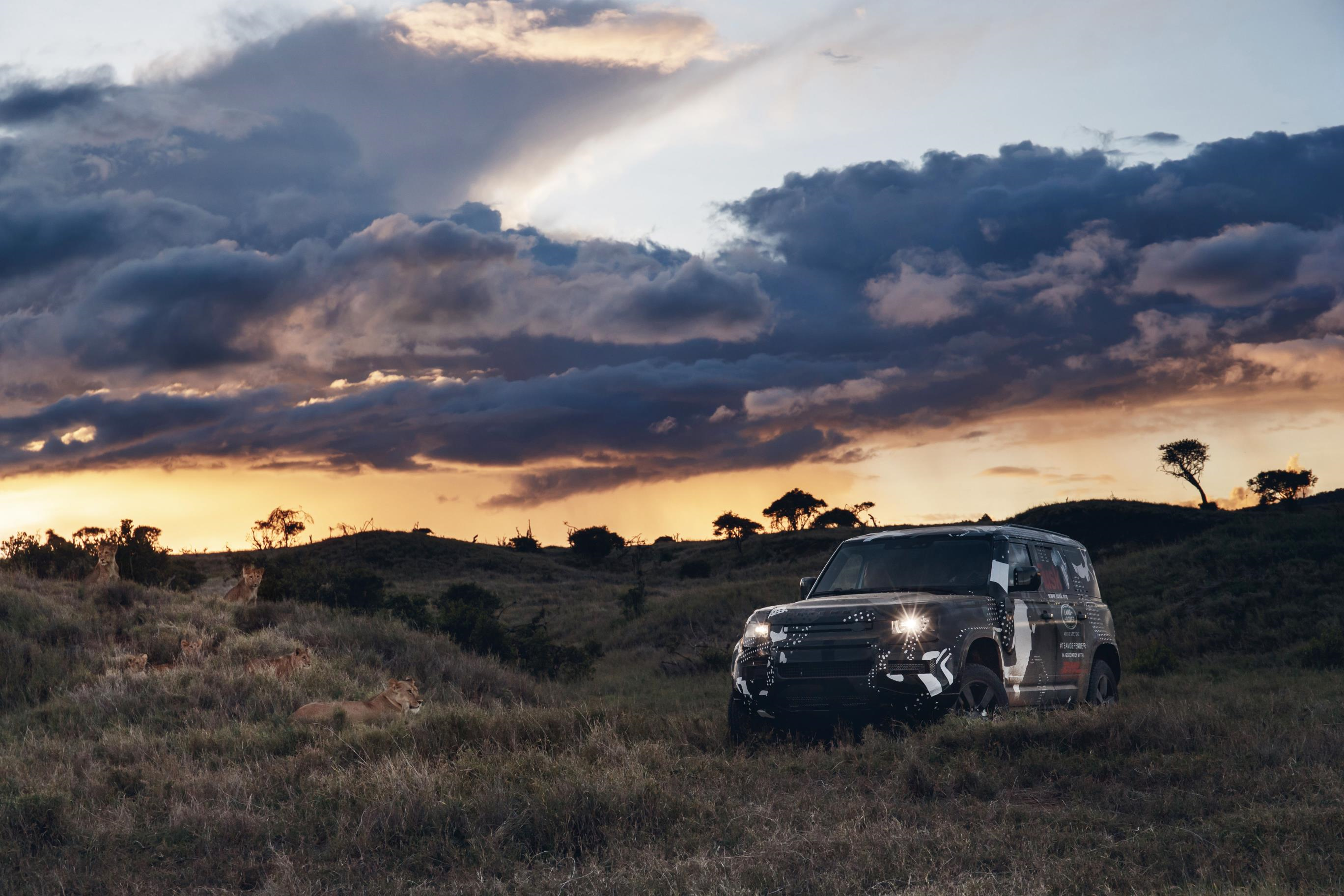 The Borana Conservancy is home to flat plains, deeply rutted tracks, steep rocky inclines, muddy river banks and thick forests, thereby giving the new Defender a chance to showcase its unrivalled breadth of capabilities. While the company has a range of test grounds in the UK that it can use for R&D purposes, there is nothing like getting stuck into real world applications, whether as a publicity stunt, or to obtain genuine feedback.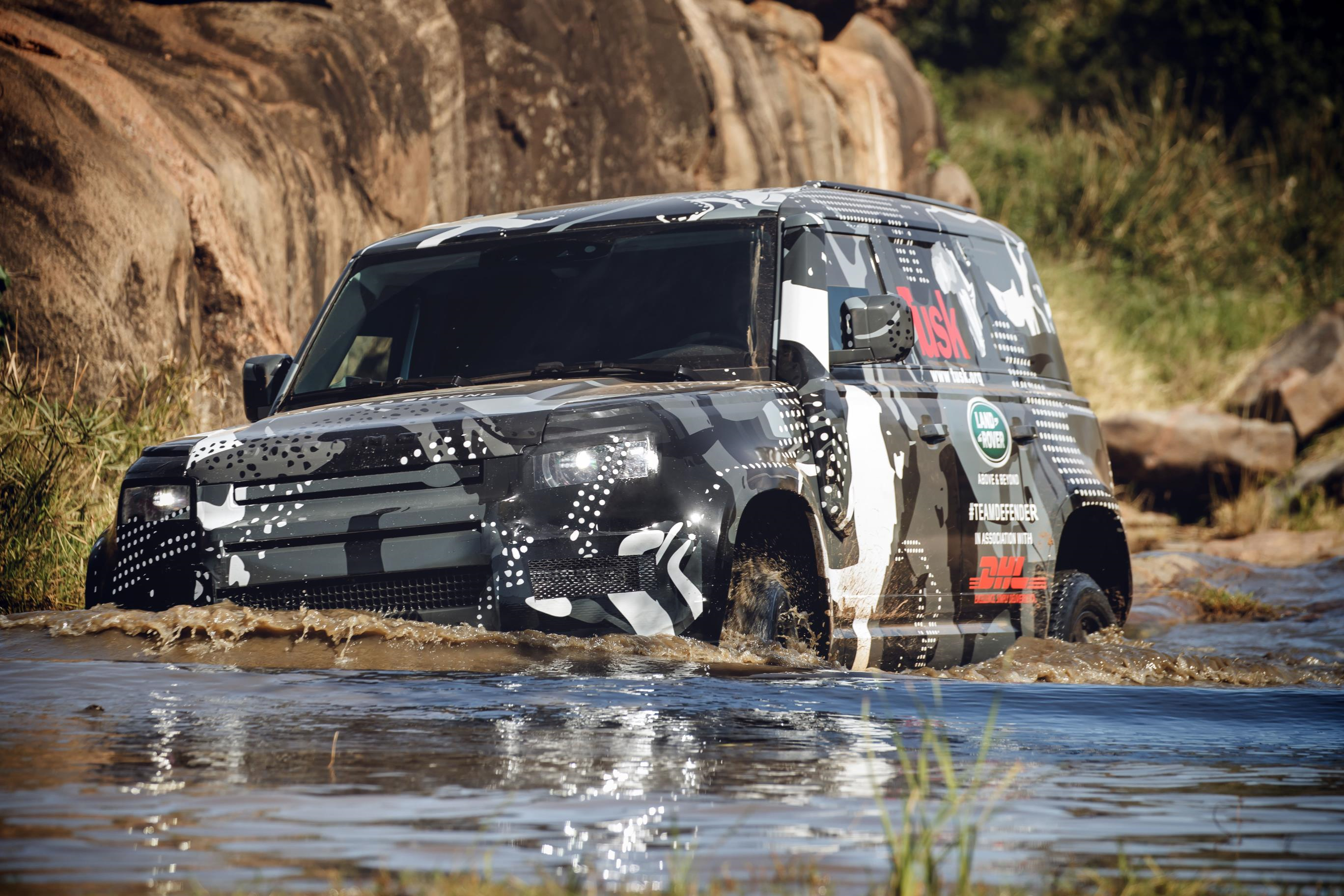 Land Rover has been an official partner of Tusk Trust for 15 years and the Defender was put to work at the Borana Conservancy to support its lion conservation program, to highlight the critical situation faced by lions across the African continent. Three-quarters of lion populations in Africa are in decline and black and white rhinos now outnumber the big cat in Africa. Fewer than 20,000 lions survive in the wild globally; a figure that has declined from 200,000 over the last century.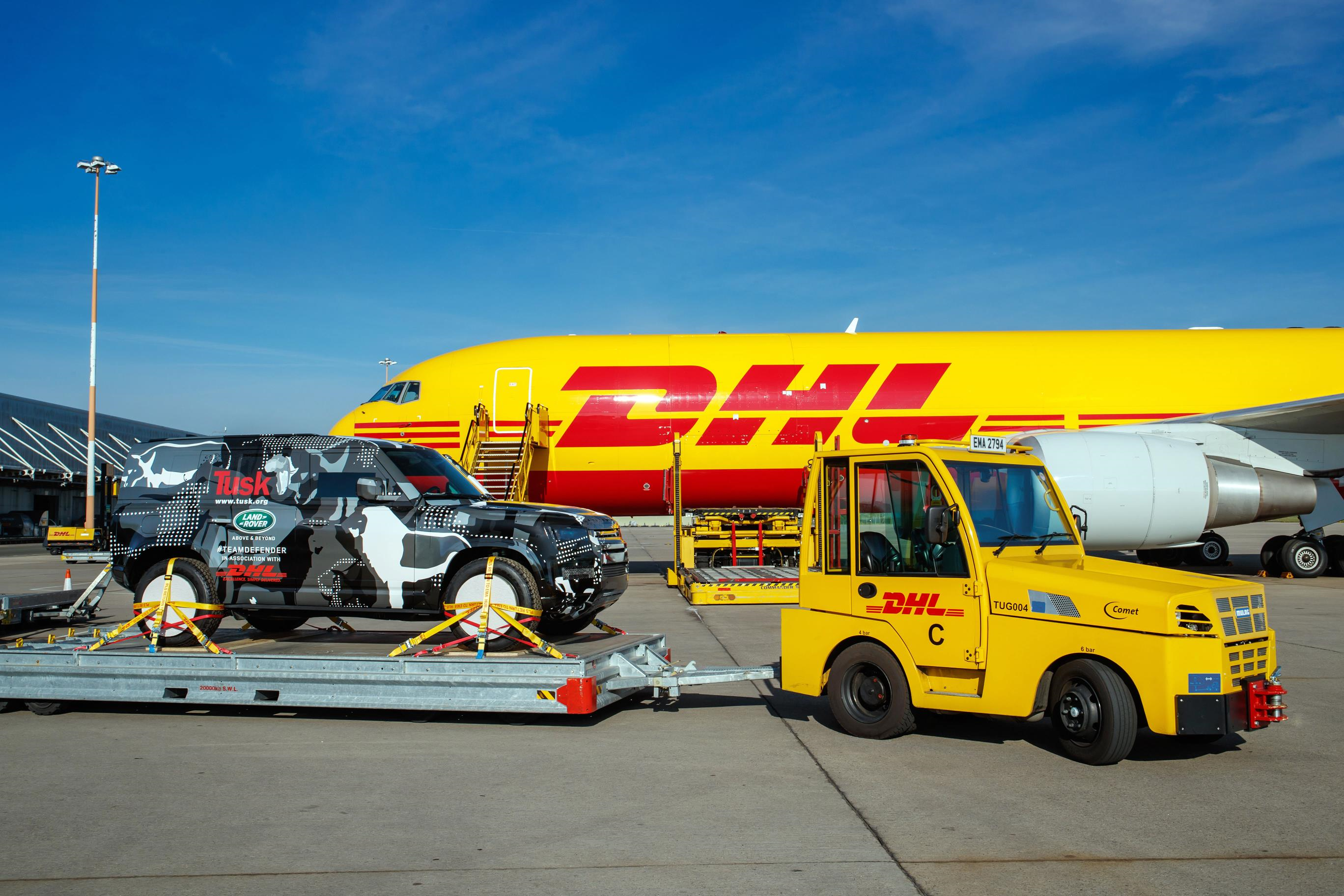 The overall initiative was supported by Jaguar Land Rover's worldwide logistical partner and supporter of Tusk, DHL, to help celebrate 2019, as Tusk Trust's 'Year of the Lion' programme. The new Land Rover Defender will make its world premiere later this year.