The latest Navara receives several key changes, which include a slick new 6-speed manual gearbox, revised alloy wheel designs and the latest in-cab connectivity levels. Multi-link rear suspension has now been added to the King Cab, making it a standard feature on all versions. At the same time, critical utility vehicle features improve with an increase in braking performance, payload up by 46kg (dependent on model) and more torque available on the 160bhp versions.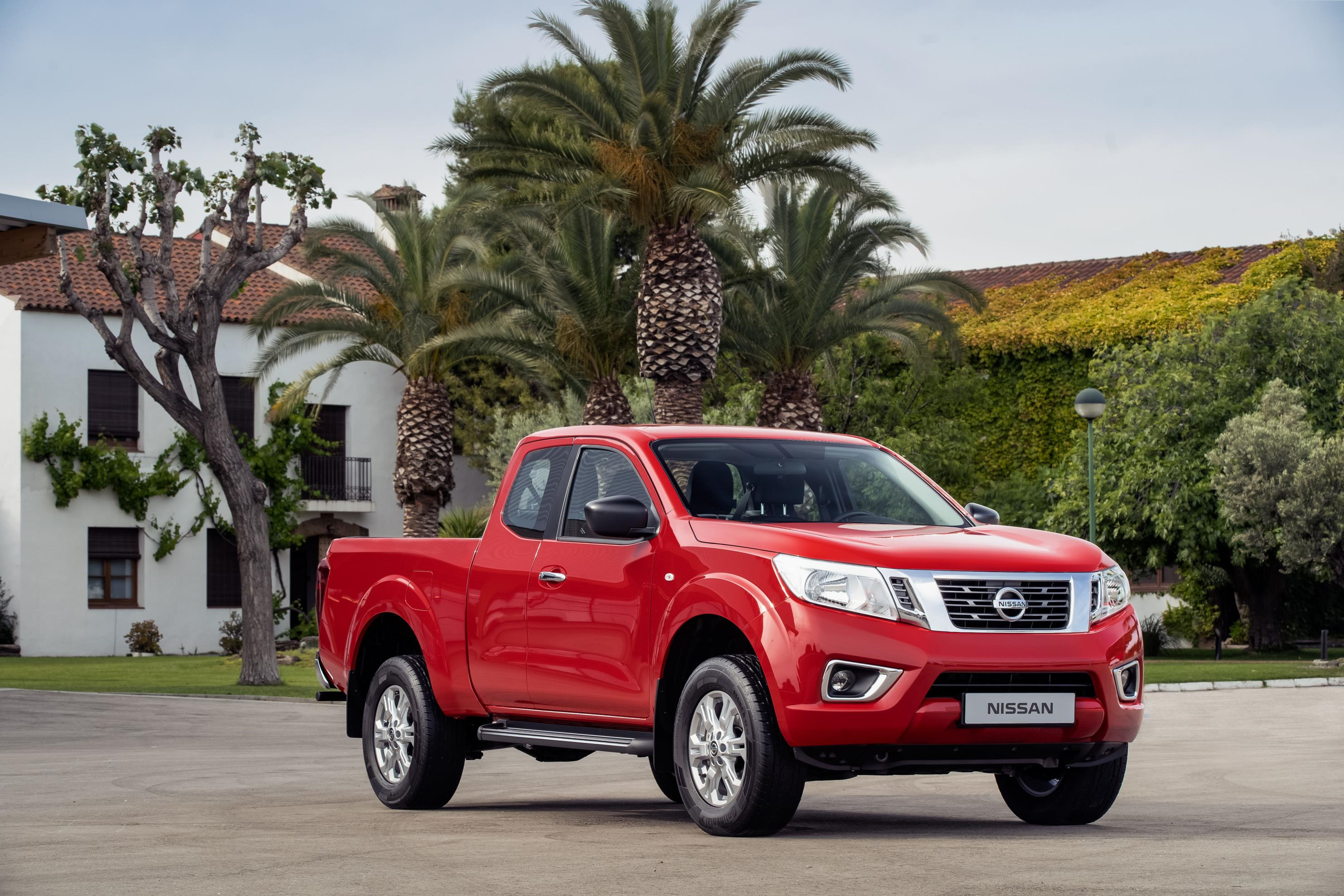 As a multi-award-winning truck, Nissan needed to re-establish the benchmark that it once held in the pickup sector. The company possesses the wherewithal to do it and it ran the risk of diminishing the upper ground it has occupied for a number of years by taking so long to make the changes. After all, it has over 80 years' experience in designing and manufacturing robust and well-engineered pickups.
Unique in its segment and now fitted to 'King Cab', the multi-link rear suspension system, with new dual-stage coil springs, provide the Navara with a usefully revised set-up. The rear posture is raised by 25mm to give the truck an upright and more powerful looking stance, while continuing to deliver a more comfortable and 'car-like' driving feel. As a result, Navara's payload also increases by up to 46kg (model dependent).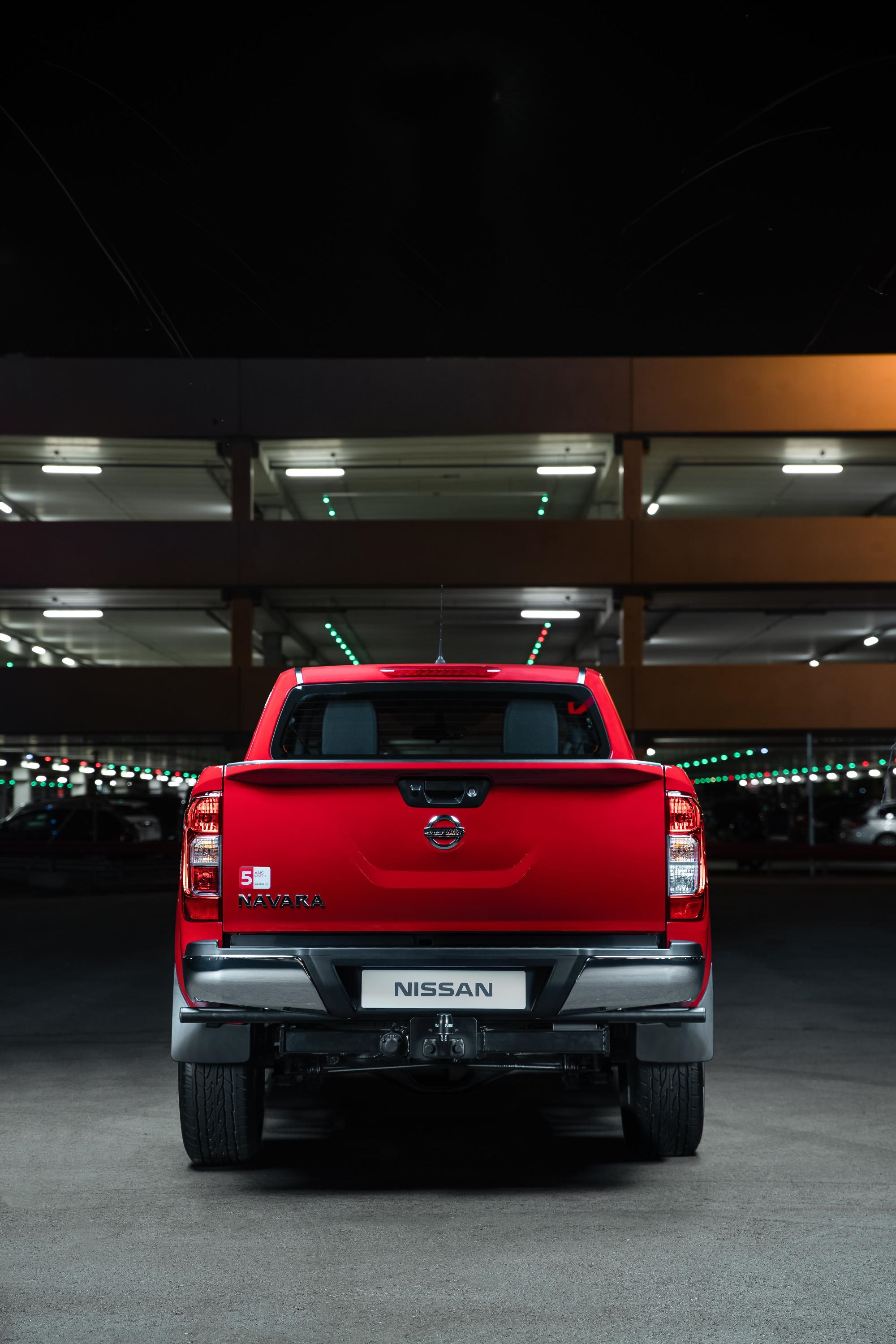 The familiar 160bhp 2.3dCi engine is now fitted with twin turbo-chargers, similar to the higher powered 187bhp variant, which produces 313lbs ft of torque, an increase of 16lbs ft over the previous version, with both units now conforming to the Euro 6d-temp emission standard. The new six-speed manual transmission features longer gear ratios and a shorter shift pattern, providing a less frequent and slicker gear selection and improving driver responses.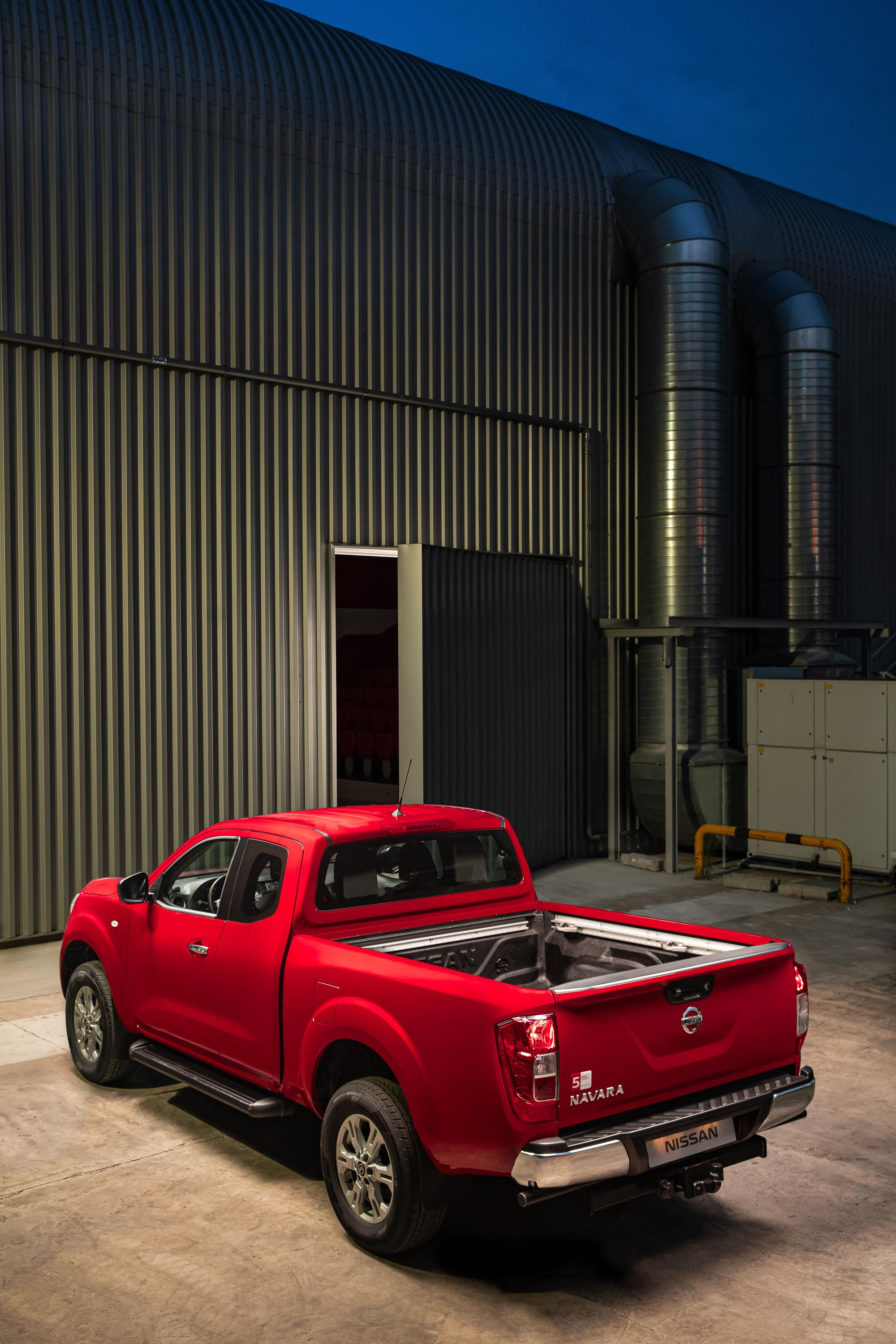 Safety has been enhanced with a shorter stopping distances and around a 40% reduction in braking force demands. It has been accomplished by changing the rear drum brakes to discs and callipers, along with larger front brake discs (+4mm) and an increased brake servo. Trailer Sway Assist is now incorporated into the entire range for added safety. Exterior upgrades include new 17.0 and 18.0-inch diameter alloy wheel designs and revised black bezel inlays to the LED headlamps.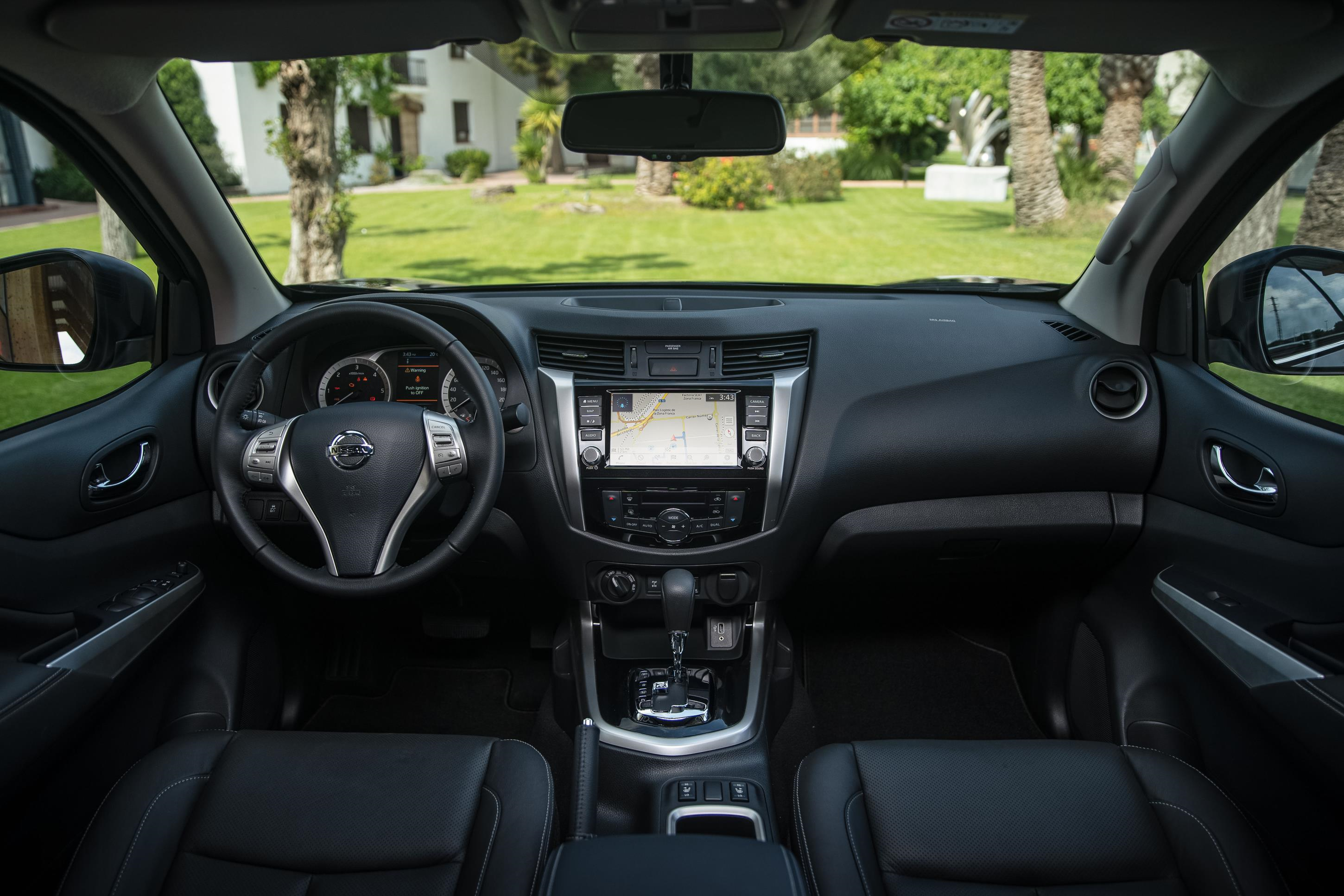 Within the cabin, fitted as standard from N-Connecta grade, is Nissan's latest generation Nissan Connect entertainment system that features an 8.0" touch screen and Apple Car Play connectivity. Other new features include smartphone integration, with customers able to locate the vehicle remotely, door lock/unlock, check vehicle health (fuel and fluid levels) and send their destination to the vehicle's sat-nav ahead of departure.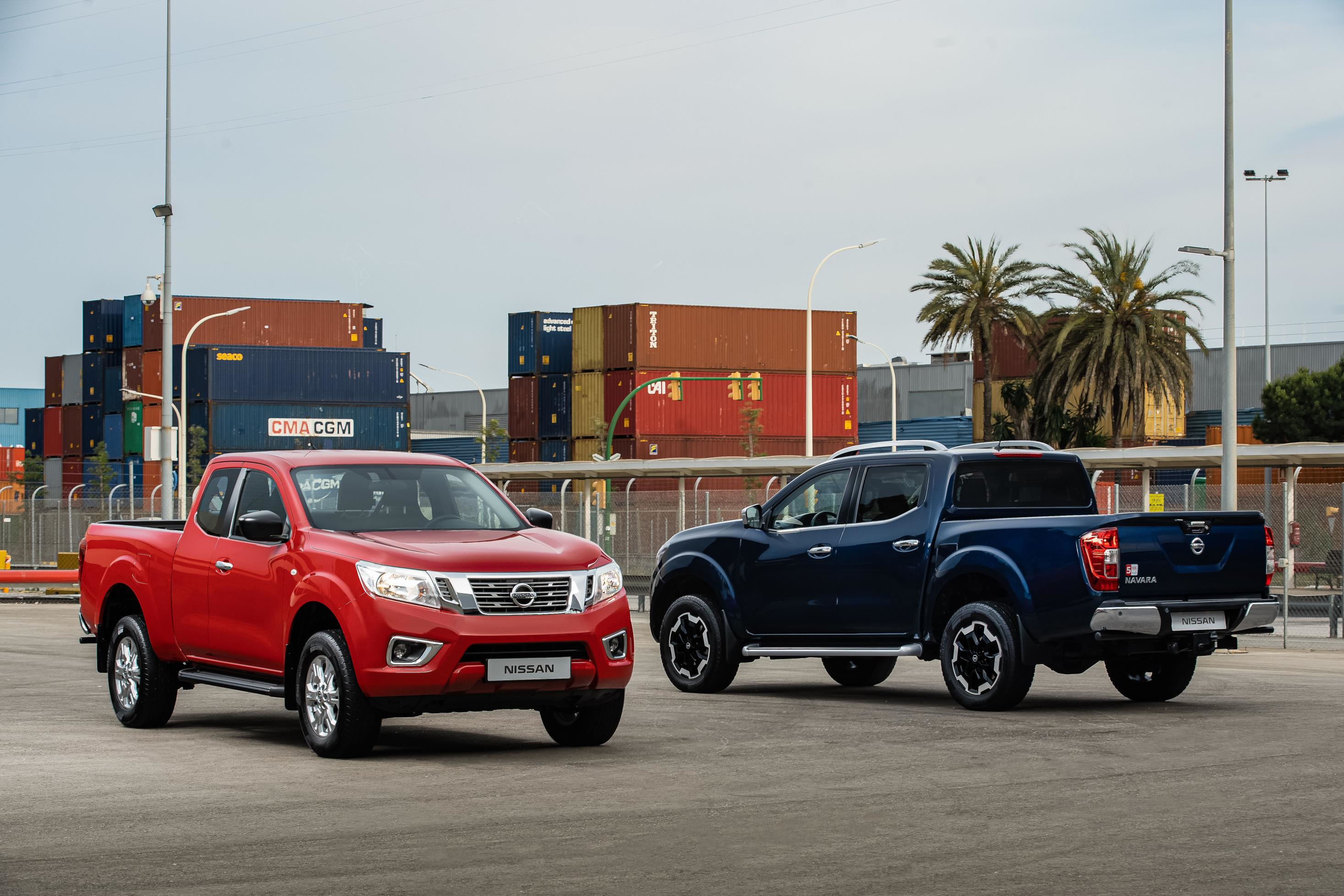 The revised Nissan Navara is pre-discount priced from £21,850 (excl. VAT, VED and FRD) for the 4WD King Chassis Cab Visia 6-Speed Manual, rising to £31,125 for the range topping 4WD Double Cab N-Guard 7-Speed Automatic. Last year, the global sales totalled 231,435 units, a 6% increase year-on-year, further reinforcing the Navara as Nissan's biggest selling pickup worldwide.