Known as 'Cars: Accelerating the Modern World', running from now until 19th April 2020 (£18 entrance; members go free), the exhibition aims to highlight motorcars that have changed the world in the last 130 years, in terms of design, innovation and social impact. Structured in three main sections, it includes over 250 objects and 15 cars, including the first ever patent car, a prototype of a flying car and, one of the most iconic models of Italian car manufacturing, the Fiat 600 Multipla.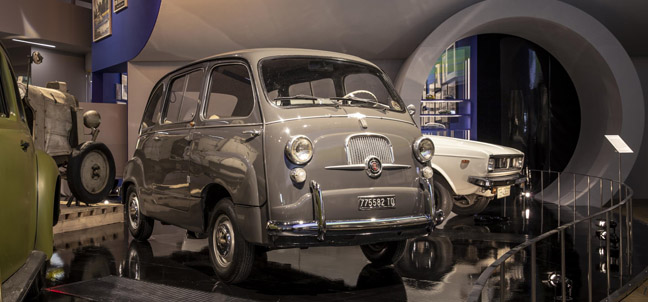 Multipla is literally an Italian-sounding but international abbreviation for 'multi-space'. Based on the original Fiat 500 of the mid-1950s, the 600 Multipla grew the tiddler's carrying capacity to a maximum of six people, while retaining a water-cooled, twin-cylinder engine installed as low within and at the rear of the chassis as it was possible to do. Outstandingly compact dimensions allowed the eminently practical family car to squeeze into many of Turin's impossibly narrow back lanes.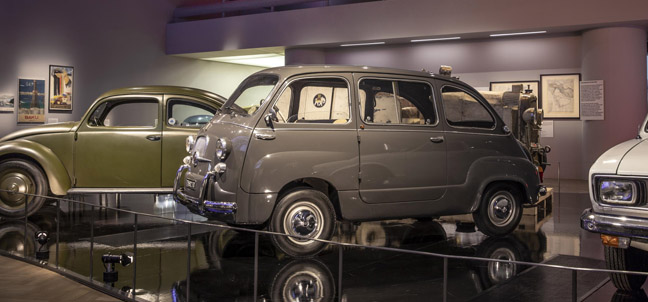 Although the term 'MPV' had not been coined, when Dante Giacosa first styled his innovative compact model, the 600 Multipla was a genuine multi-purpose vehicle. Three rows of two seats were accessed through 'suicide' front and conventional rear doors, and they could be folded additionally to form a rudimentary double-bed, or repositioned to create an enormous load space. As a result, Fiat registered sales with delivery companies and small artisans, while also building an enormous fleet of black-over-green (the official colour scheme) city taxis.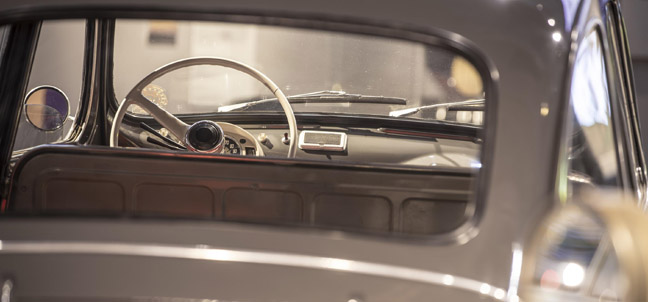 The Torinese registered example exhibited in London is part of the FCA Heritage collection and is normally on display at the Fiat Historical Centre, in Turin. In the 120th year of Fiat, FCA Heritage has organised a number of activities to celebrate 'Fabbrica Italiana Automobili di Torino' (FIAT) reaching the key milestone, including the 1899 Fiat 3½ HP, owned by FCA UK and on permanent display at the National Motor Museum of Beaulieu, which was entered in the annual London to Brighton Veteran Car Run.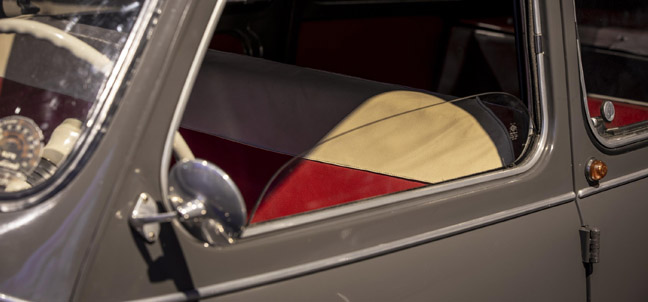 It is easier to see Multipla's shape than to describe it: instead of a front bonnet (occupied by the fuel tank and spare wheel in the saloon version), the Multipla has a two-seater sofa. In 1960, Fiat upgraded the range of the 600, in both saloon and Multipla guises, with the new D designated version. Its engine capacity grew and a much-needed performance boost was provided. It was never going to break land speed records but it was ideal for cramped city centres, without increasing fuel consumption. Low operating costs were central to the success of the Fiat 600. With its improved performance, the taxi volumes increased, leading to the front passenger seat being replaced by a luggage stand, while the taximeter was placed on the dashboard.