In 1999, I was transported to a fine hotel on the shores of Lake Tahoe, on the Nevada-California border…in fact, the state border, on one side of which the noise of the casinos and more liberal legislation was more than evident, while on the other side it was clearly more 'restrictive', split the hotel reception. It was as dramatic as the reason for my trip: I was to drive the highest-rated off-road trail in the world, The Rubicon.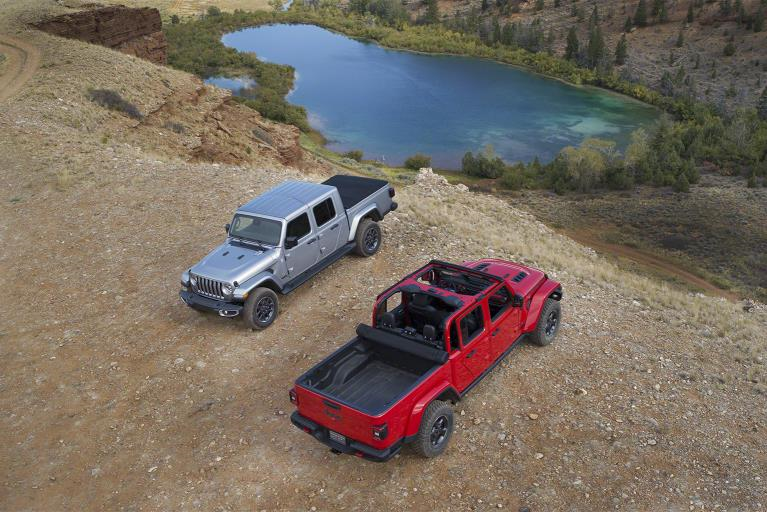 So famous that Jeep even named its ultimate Wrangler model after it, The Rubicon Trail courses over the High Sierras, the 'doughnut-shaped' mountain range that surrounds Tahoe's oasis in the desert. Steeped in a history that is wrapped in Native American lore, while open to the public, Jeep is allowed 'special access' and the annual Jeep Jamboree above Tahoe's western shores attracts hundreds of intrepid, off-road adventurers in celebration of the Jeep brand and the sheer car-breaking nature of the rock-crawling, winch-demanding, water-coursing trail. If the trail does not 'get you', the wildlife at the tented overnighter at a former Cherokee summer camp, which includes vicious leeches in the river, nasty black ants in your boots, scorpions, rattlesnakes and black bears, just might.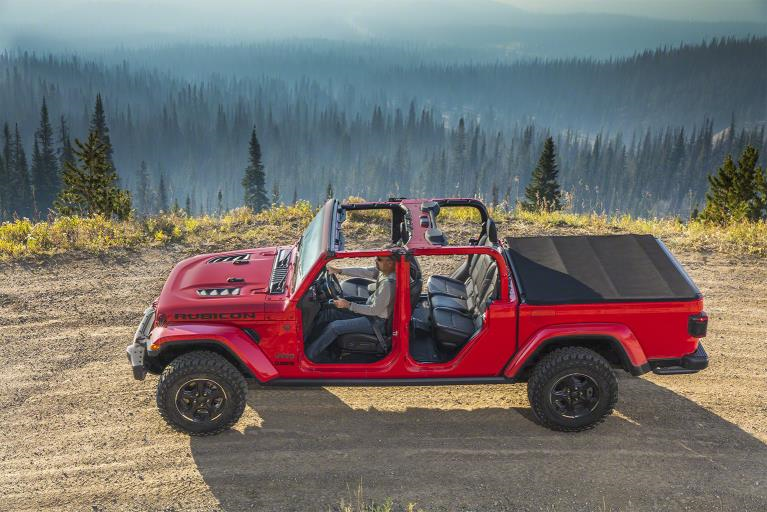 Jeep possesses a phenomenal reputation for its off-road prowess. Without the US brand, we are unlikely to have had Land Rover, a factor the sometime British marque acknowledges freely. Never an on-road star, the rugged Wrangler is an off-road superstar, as uncompromising and niche satisfying, as any 4x4 vehicle could be. Resurrecting the Gladiator name for its latest model, if you believe that the VW Amarok, or the Nissan-based Mercedes-Benz X-Class, resides at the head of the pickup truck sector, you need to rationalise your thoughts. As good as the Mitsubishi L200, or Mazda BT60, might be, they pale into insignificance alongside the mighty Gladiator.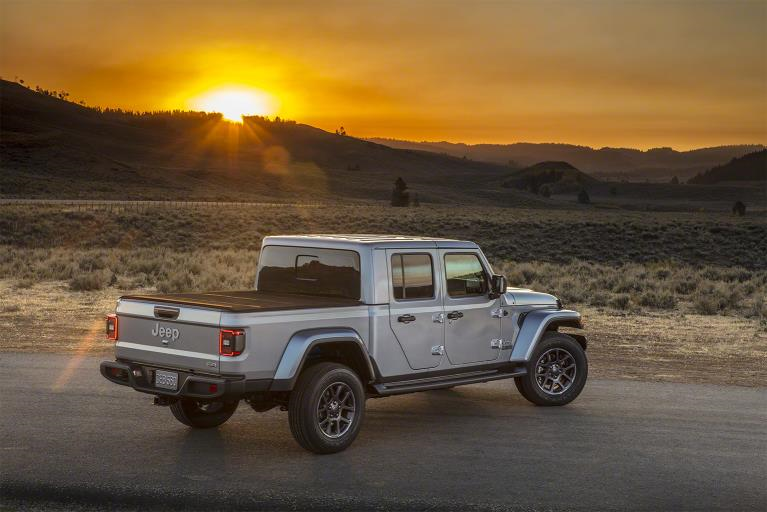 Apart from its 7,690lbs of towing capability, or its 1,600lbs of flat deck payload, the Gladiator can be specified with a 'Freedom' pack that allows its aluminium roof sections, doors and even some side panels to be removed, revealing an enormous protective roll-cage, for the ultimate Cali-style appearance. Its suspension is heavy-duty. Its drivetrain is designed for uncompromising off-road performance. Its power units (a choice between a 3.6-litre 285bhp petrol V6, or a 3.0-litre 260bhp turbo-diesel V6) are all-American and drive through either a standard 6-speed manual, or 8-speed automatic gearboxes, both with low-ratio transfer boxes, equipped with ultra-low rock-crawler ratios.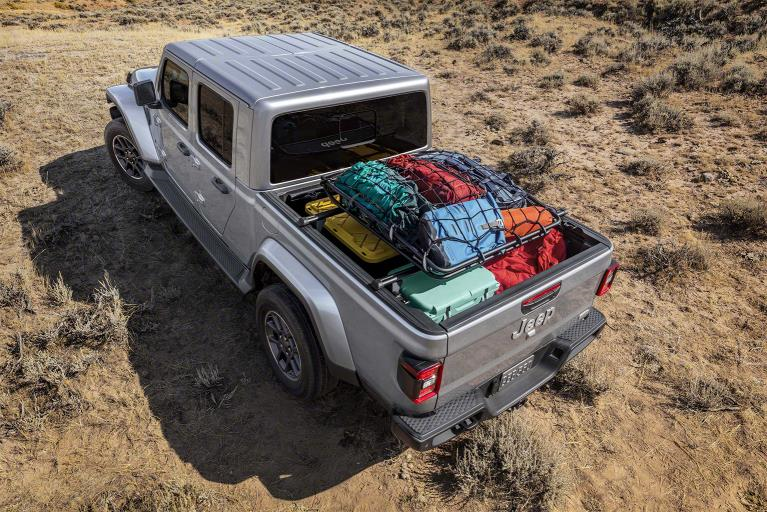 Built at Jeep's Toledo, Ohio, factory, its specification looks like an aftermarket 4x4 specialist's shopping list, with Command-Trac and Rock-Trac 4x4 systems, 3rd generation Dana 44 axles, Tru-Lock front and rear axle lockers, Trac-Lock limited-slip differential, sway-bar disconnect and a 33-inch off-road wheel-tyre combination.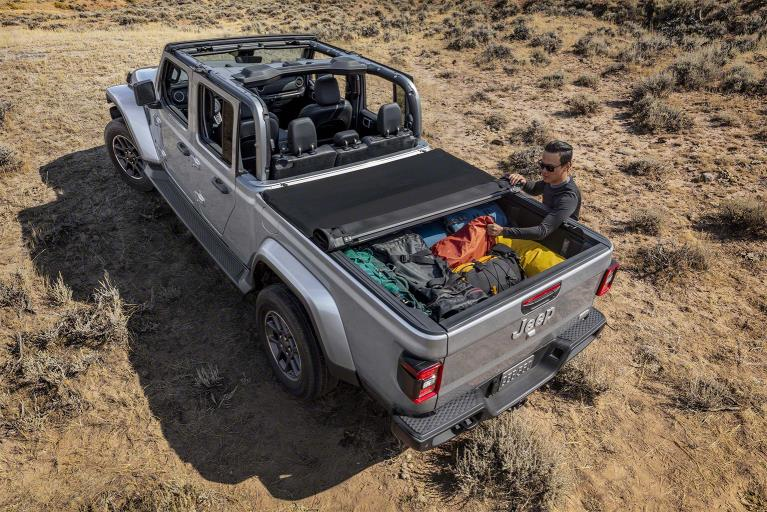 Innumerable, flexible and intelligent user features are incorporated within the Sport, Sport S, Overland and Rubicon trim designations. The crew-cab accommodation in either cloth, or leather, is the most spacious of any Jeep and the Gladiator benefits from the recent round of Wrangler detail improvements that make it more driver and occupant friendly. Storage slots, pockets, nets and bins are in abundance, while connectivity and both driver safety and electronic driving aids are to current standards, including both Apple CarPlay and Android-Auto.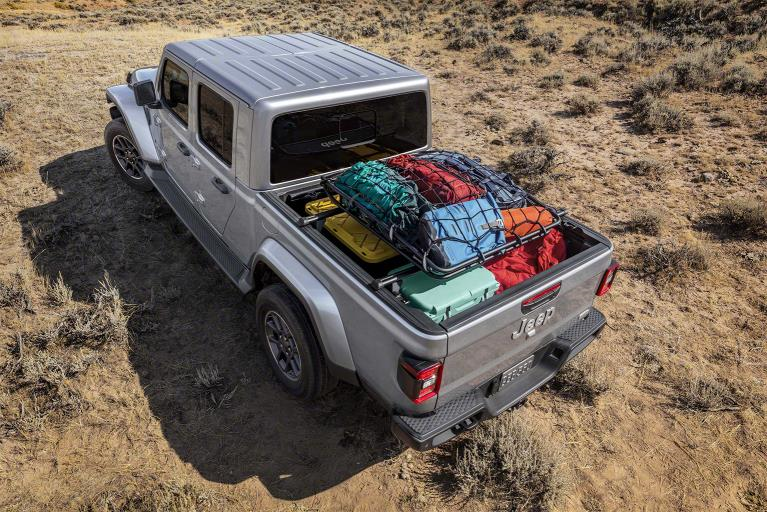 Gladiator Sport, Overland and Rubicon models receive a 'Trail Rated' badge, thanks to legendary Jeep 4x4 capability, which includes features such as:
Command-Trac 4x4 system, with 2.72:1 crawl ratio standard on Sport and Overland models
Rock-Trac 4x4 system with a '4LO' ratio of 4:1 and Tru-Lok locking differentials standard on Rubicon models
Skid plates and front and rear tow hooks
Standard on Rubicon rear steel heavy-duty off-road rear bumper and available front steel winch-ready bumper, with removable end caps
Approach angle of 43.6-degrees, breakover angle of 20.3-degrees, departure angle of 26.0-degrees and ground clearance of 11.1-inches
Available with 17.0-inch off-road wheels; Rubicon models get 33-inch tyres as standard
Up to 30-inches of water fording capability.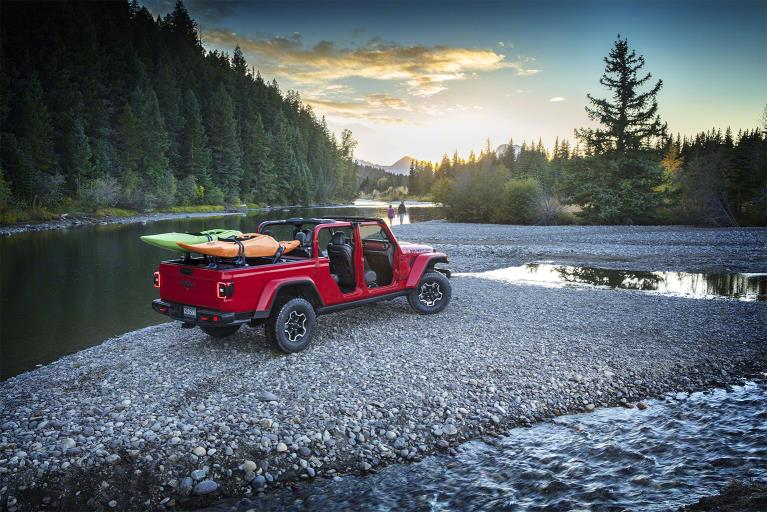 Compared with a standard Wrangler 4-door body, the Gladiator is a substantial 31-inches longer, with a wheelbase 19.4-inches greater. Substantial under-body protection, by way of sump and other guard-plates, as well as specially strengthened sections of the ladder chassis, help with overall durability. In essence, whatever you might wish for, to make an off-roader even more capable, if it is not equipped as standard on the Gladiator, there is sure to be an array of options on the extensive accessories catalogue to ensure that it can be.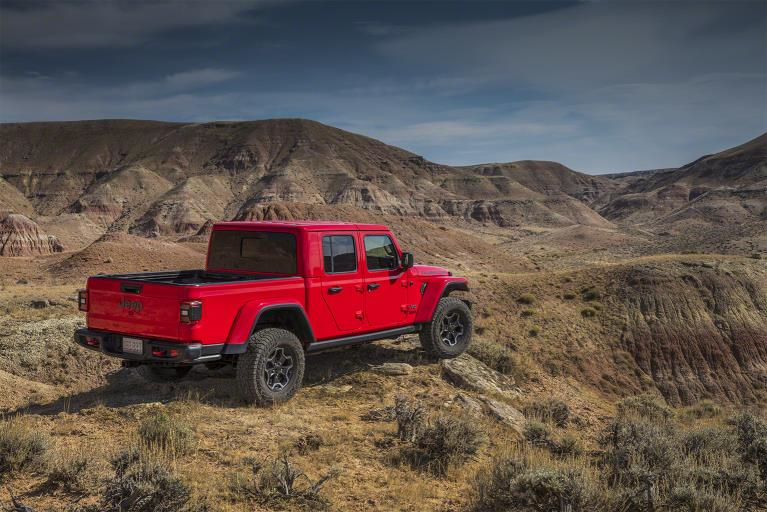 While most of the pickup trucks presently sold across Europe allow a degree of compromise to exist, the all-new Jeep Gladiator, which arrives on our shores in early-2019, is not only the grandest, the best-equipped and the most competent of the breed, but it is also and emphatically the ultimate off-road pickup. Prices and availability will be announced nearer to launch time. As to my Jeep Wrangler experience, I completed the trek and my total respect lies with Jeep.