Where were you and what were you doing in 2001? At the turn of the year, ex-squaddie, Steve Thornton sat excitedly, albeit perhaps a little apprehensively, on his own in a tiny office in Lincoln, having just opened the doors to his new business offering new car discounts for military personnel, Forces Cars Direct.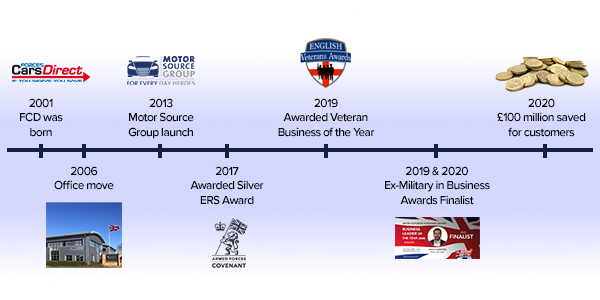 Let's step a little further back than that though to explain where it all started... Steve left the British Army in 1995, having served with 4 Regt, 669 Sqn, Army Air Corps and completing a tour of Operation Granby during the first Gulf War in 1991. After a poor car buying experience of his own and time spent working for a sales firm in Germany, Steve was determined that a much better service and level of support should be available, and not just serving personnel with tax free sales, but also for troops from the Army, Navy, Marines and RAF stationed in the UK, including veterans too, and that's exactly what he set out to do!
Anyone in the UK military stationed overseas, predominantly Germany, was fairly used to tax-free car sales and could purchase every year. The savings, just like today, were fantastic with the FCD programme, the difference being that 20 years ago if you sold you car a year later you could generally swap it like-for-like with nothing, or very little extra, to pay! Did you experience this, and can you remember what car(s) you drove? Sadly, thanks to factors beyond our control, that benefit is now a rare thing, but tax free sales and additional discounts of up to 30% are still very much real with FCD!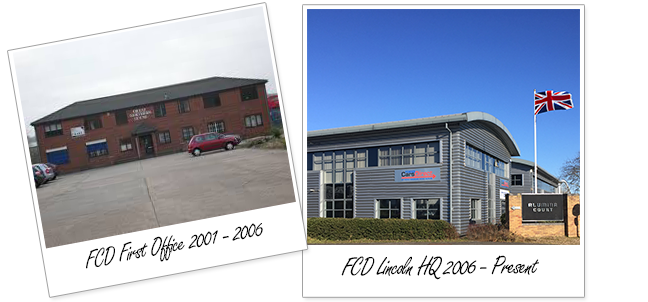 Steve and the team didn't want to just support troops stationed overseas though – UK based military and veterans have all served in the same forces, fought in the same wars and served in the operations and deserve to be respected and rewarded too, and so pioneered the first real independent new car programme to do exactly this. And then in 2013 the Motor Source Group was also launched as a sister brand to FCD to offer discounts and support to our Emergency Services and Teachers, which recent times I'm sure you'll agree are just as deserving!
Working closely with UK manufacturers, Forces Cars Direct now operate a genuine discount support programme for over 25 makes of new car, have sold over 25,000 vehicles, and saved eligible customers over £110 million in combined savings!
Over £110 million saved for eligible customers
There may only have been one staff member (Steve) in the very beginning, but the company now employs an additional 18, many of whom have been here for many years - Laura, Zoe and Graham have all dedicated over 10 years' service each, just to highlight a few. Talking about his team, Steve said:
"I am immensely proud of the team we have; they all work together with the same customer focused ethos, which I believe is the key to our continued success" praises Steve. "Many of our staff have either served in the military themselves, or have familial links, so there is a real personal connection to what we do."
If you have been following our social media pages this year you will have seen many of our staff introductions there, with some interesting facts and stories from some of them! You can still see them on Facebook and Instagram, or see our Meet The Team page here.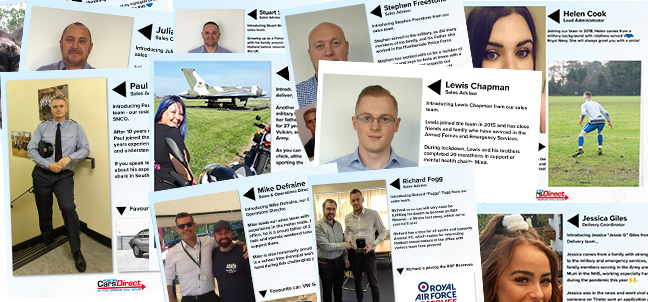 So what does the future hold for FCD?
We now operate in a newer, larger office although are still routed in Lincoln. The office move allowed us to grow and give a comfortable space for customers to visit if they are local – so if you live nearby, or find yourself in Lincolnshire on your travels, call in for a cuppa when we're allowed to meet up again, whenever that may be! Until then, our team are continuing to work remotely and facilitating enquiries, sales and deliveries as normal throughout the lockdowns.

Not one to rest on our laurels, we have also recently launched a new brand – Black Gold Vehicles. Using our extensive motor industry knowledge and our passion for customer service, Black Gold Vehicles offers specialist vehicle sourcing for professional sports stars, celebrities and high-net worth individuals.

The current pandemic is a very challenging time for all with everyone affected in so many ways – we will continue to do what we do here, always working to offer the best service and support that we can for our customers. Once it is safe to do so, we're sure to have the best, belated 20th birthday party too!