The Stelvio Quadrifoglio is Alfa Romeo's first hot SUV and, as an exciting promotional exercise, it has clocked inaugural lap times around Brands Hatch Indy Circuit, Donington Park and British Grand Prix venue, Silverstone National Circuit. You can watch the video here.
Professional racing driver David Brise secured a blistering 55.9s for the Brands Hatch Indy circuit, 1m21.1s at Donington Park and 2m31.6s at Silverstone. The unmodified, range-topper from Alfa's line-up was able to achieve these really fast times due to the application of lightweight, state-of-the-art materials in its construction, which include its carbon fibre driveshaft and an all-aluminium, direct-injection, 2.9-litre 24-valve twin-turbo intercooled V6 petrol engine that delivered 510bhp and 442lbs ft of torque to the hallowed asphalt of the three famous British circuits. With chassis balance helped by a 50/50 weight distribution front/rear, David reported no untoward handling issues.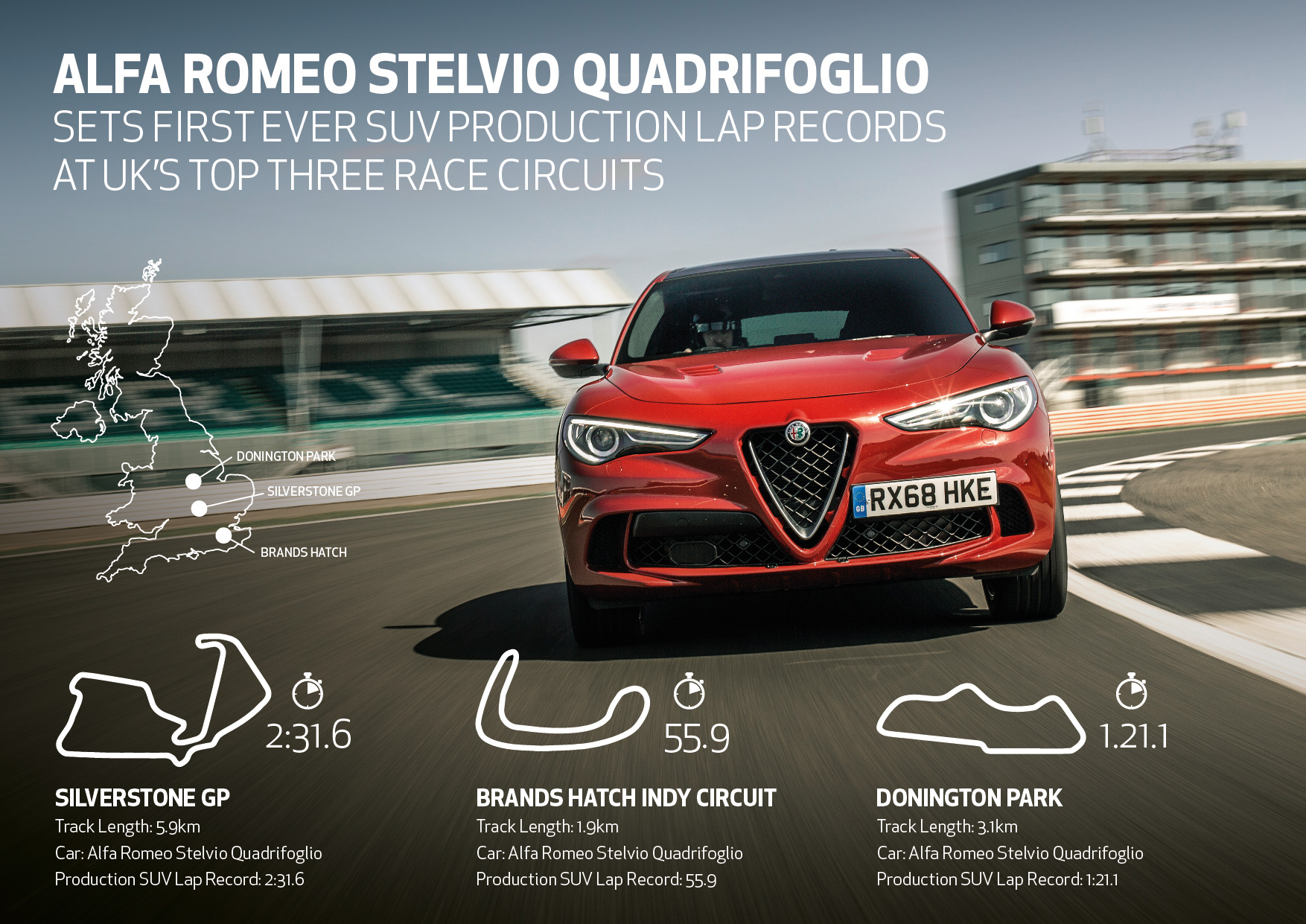 Alfa Romeo and Stelvio are no strangers to record-breaking lap times. In 2017, the car set a new benchmark for production SUVs at Germany's legendary Nürburgring circuit, lapping the epic 12.9mile Nordschleife in 7m51.7s, a full eight seconds faster than the previous production SUV record.
David stated: "Doing anything that is a 'first' on-track is exciting, but the Stelvio Quadrifoglio made it an even more enjoyable experience for me. The performance from this family SUV is astonishing, its handling characteristics were really confidence inspiring and it felt totally at home on the circuits. It gave me all the things I needed to extract the best possible lap times and establish the three records."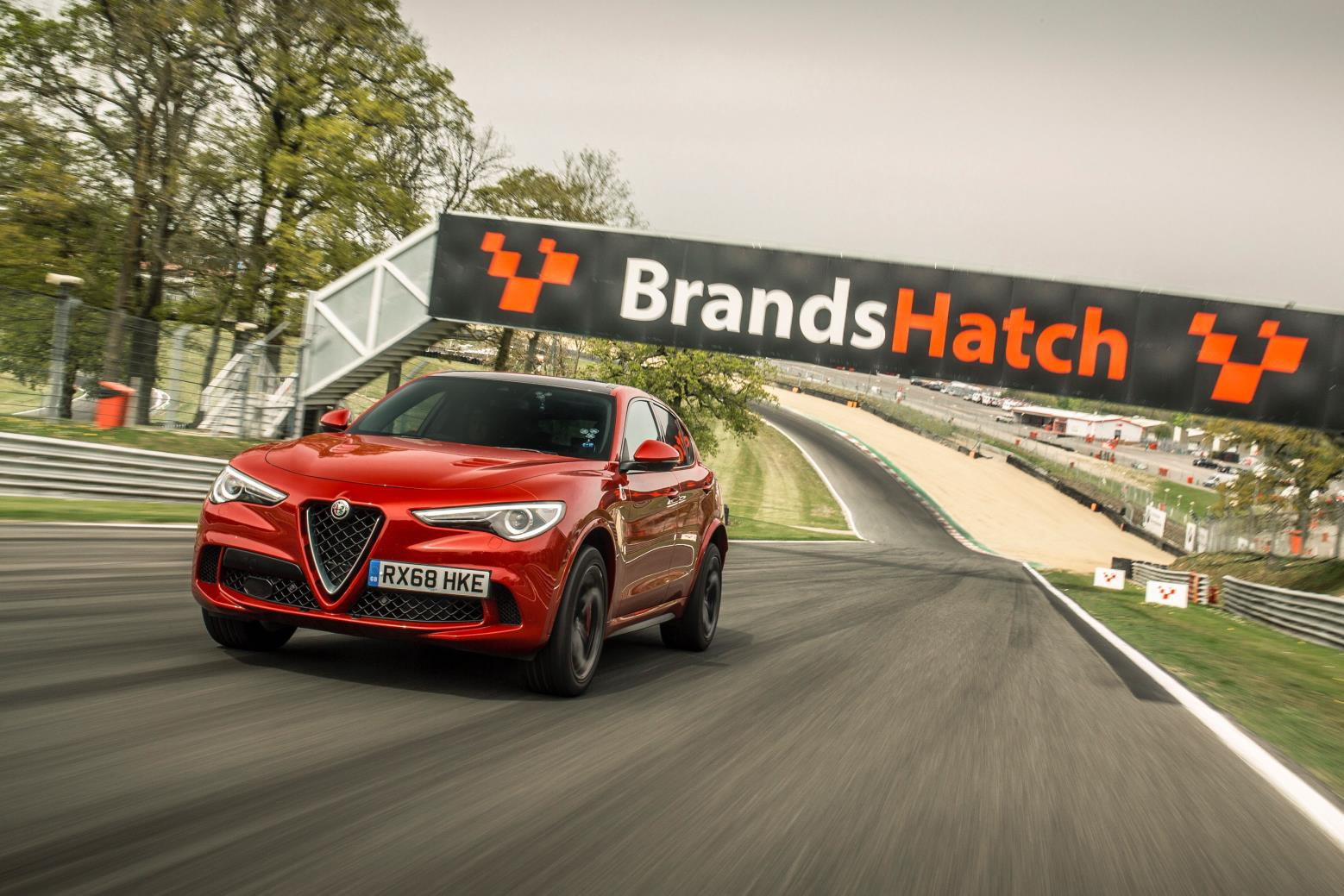 Andrew Tracey, Alfa Romeo marketing director, added: "Alfa Romeo has always been a pioneer in motorsport. We were present for the very first Grand Prix ever held back in 1950, which we won, and we were present for the 1000th Grand Prix in China recently. Setting the very first SUV production car lap records at three of the top circuits in Britain is where our passion for motorsport and road vehicles crosses over but, once again, Alfa Romeo is at the forefront and the first manufacturer to set those new benchmarks."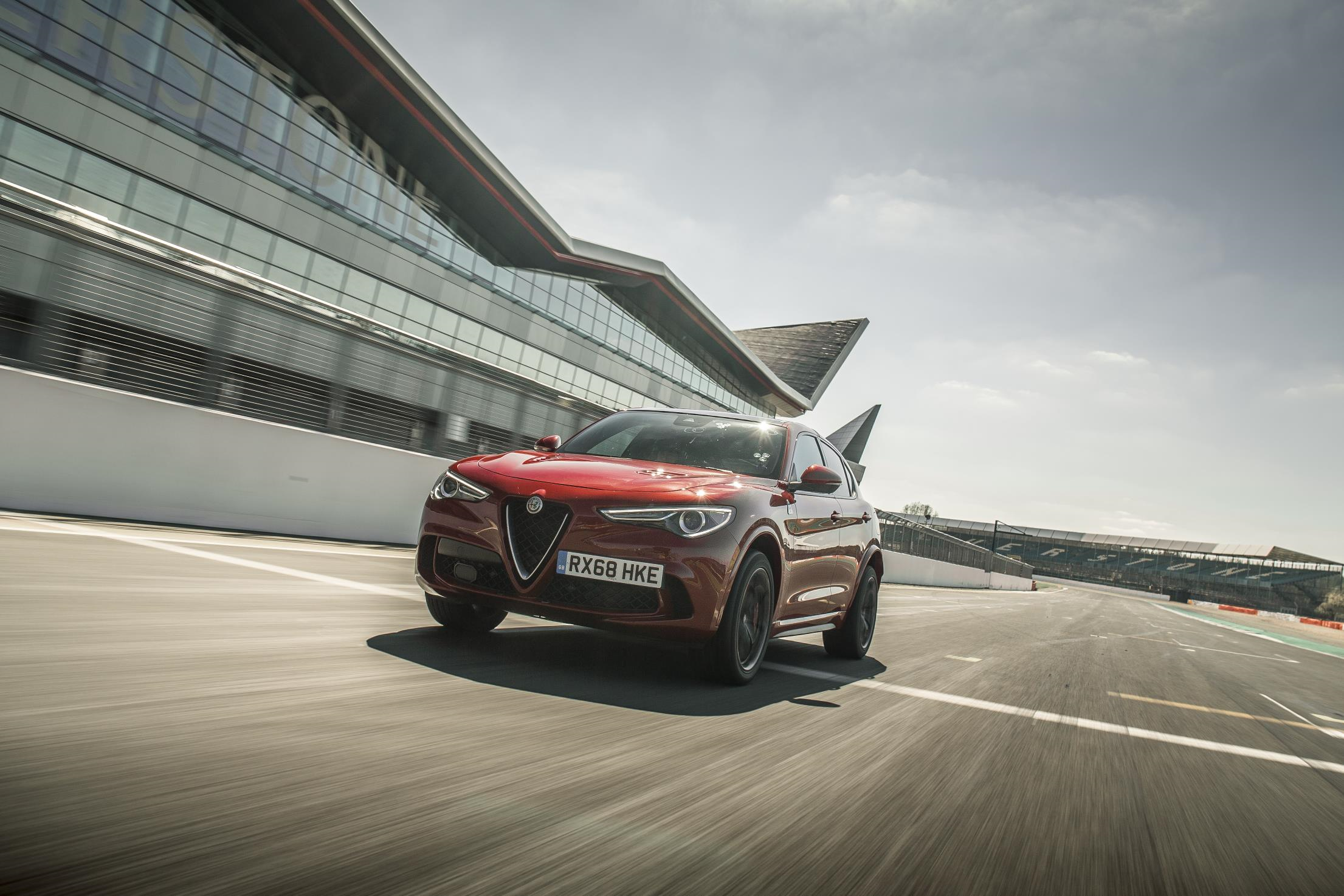 The full Alfa Romeo Stelvio range, including the range topping Quadrifoglio, is now available to order through our specialists, if you want to experience the full-on high-performance road proposition. Naturally, the Stelvio's power-to-weight ratio is highly advantageous and, although the links between race and road cars in Alfa's line-up is nominal at best, it is a brand possessing one of the most colourful and highly recognisable badges in the world.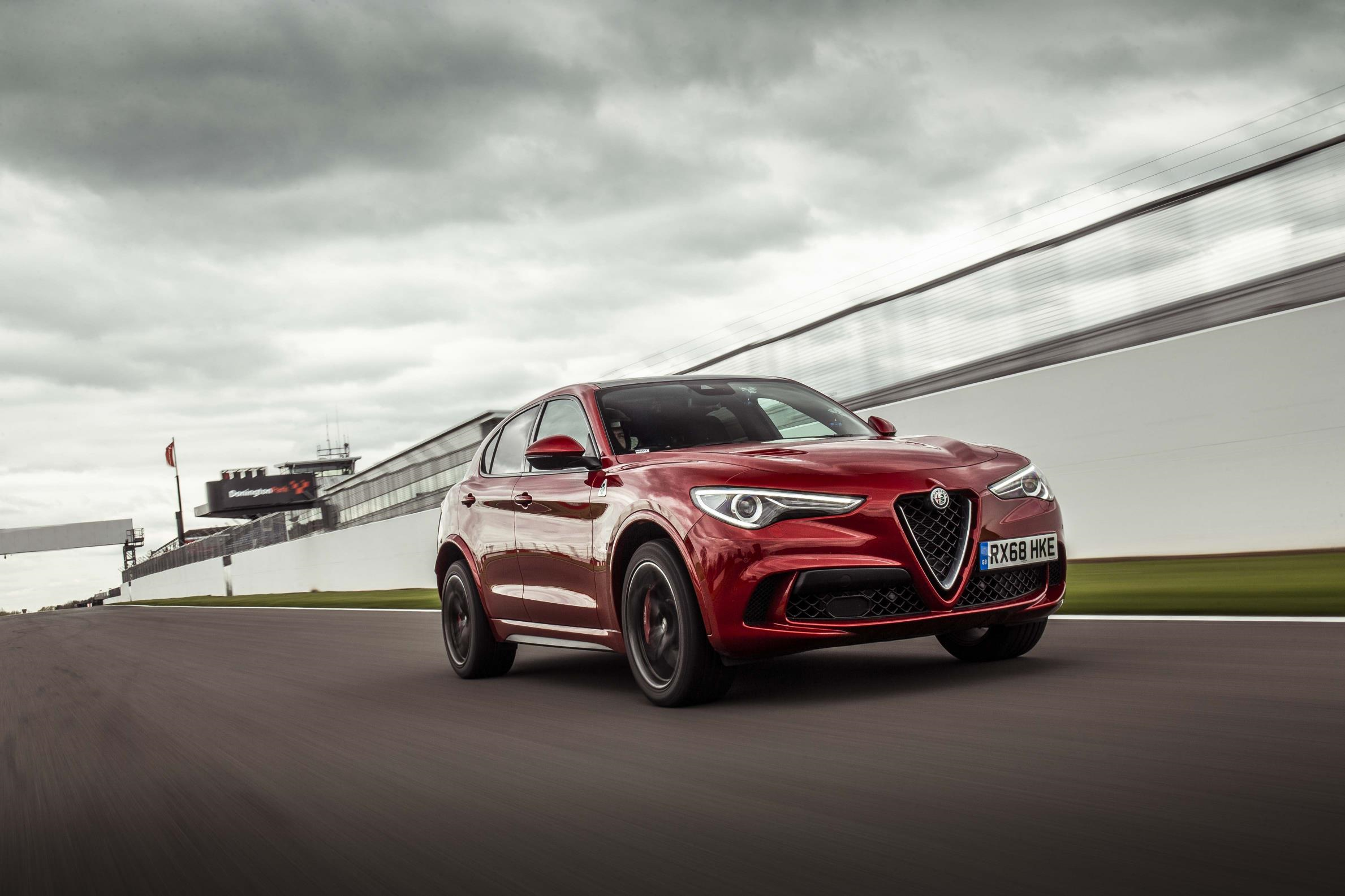 Clearly emboldened by the lap record that it set a couple of years ago on the infamous German track, to do so on three of the UK's most renowned circuits is sure to set a challenge for other carmakers. We know that others will try.