Trying to make one make and model stand out from its nearest rivals is not just intensely difficult for any carmaker but can prove a phenomenally expensive nirvana to achieve. Employing just one element can make all the difference but, for me, the Ibiza's most remarkable asset is its communicative steering.


Considering that Ibiza is to Seat, what Fabia is to Skoda, Polo is to VW and A1 is to Audi, it would be fair to expect a raft of valuable aspects to float between each of the brands, after all, they may have their customary tranche of customers but volumes of scale and pricing policies insist that the top-end brand needs the maximum number of superlatives. Well, not in this case (even though I am yet to drive the forthcoming and comprehensively revised Audi A1 and past experience suggests that 'kerb appeal' will be its greatest asset).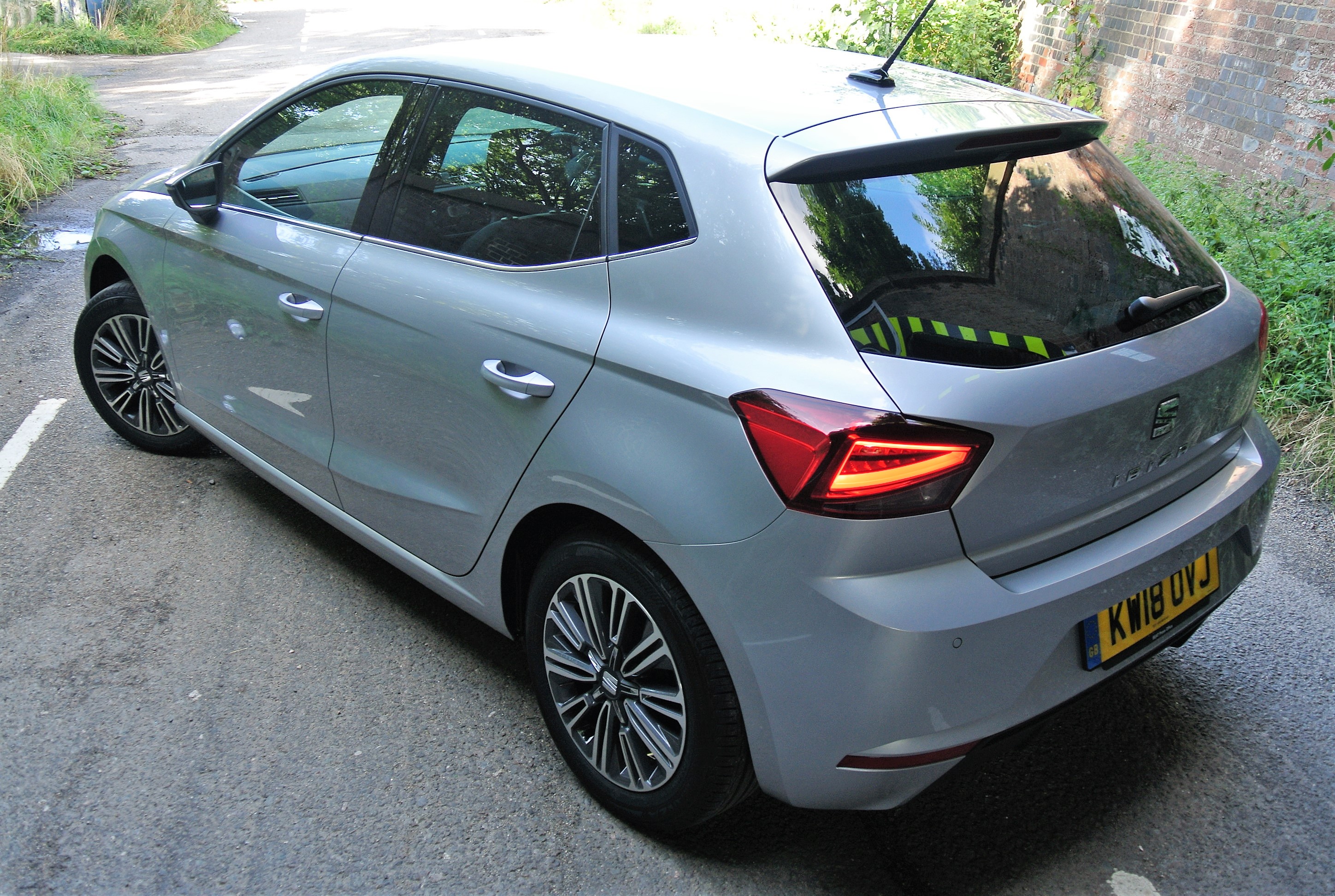 While judicious 'badge engineering' has been a vital aspect of many VW Group products (in this case, they all share the MQB 'ao' platform), individual brand responsibilities lie with each of them and Seat's stance has leant invariably towards a marketing-created sunny and sporty disposition. The inevitable parts bins are present and each brand is empowered to use common components in the most appropriate ways. The EPS (electro-hydraulic power steering) is but one.


Fluidity of use and fluency in both practice and feedback to the driver's fingers are highlights that turn an 'ordinary' five-door compact hatchback into one worthy of carrying the Excellence trim detail. Some carmakers use 'fat' rims for their steering wheels; that of the Ibiza is quite thin, which means that road surface nuances are telegraphed precisely and undisguised to the driver. Yet, there is a benign solidity attached to the feedback that removes effectively any fidgeting and nervousness; only positive qualities remain.


Ultimately, it means that the driver is not fooled into believing that something is present, which is not. The amount and well-judged speed of centring provided by the car's suspension geometry ensures that accuracy at the front-end of the car is completely glitch-free. In other words, there is no wandering within the lane and the Ibiza remains true to whichever course is dialled-in by the driver. Yet, it is supported by compliant suspension settings that, even in the 'Sport' setting of the four-position adjustable dynamics, remains confidently firm but never harsh. When you contemplate how much compromise is provided by both steering and suspension settings, that the Ibiza carries them off so well makes them stand-out features.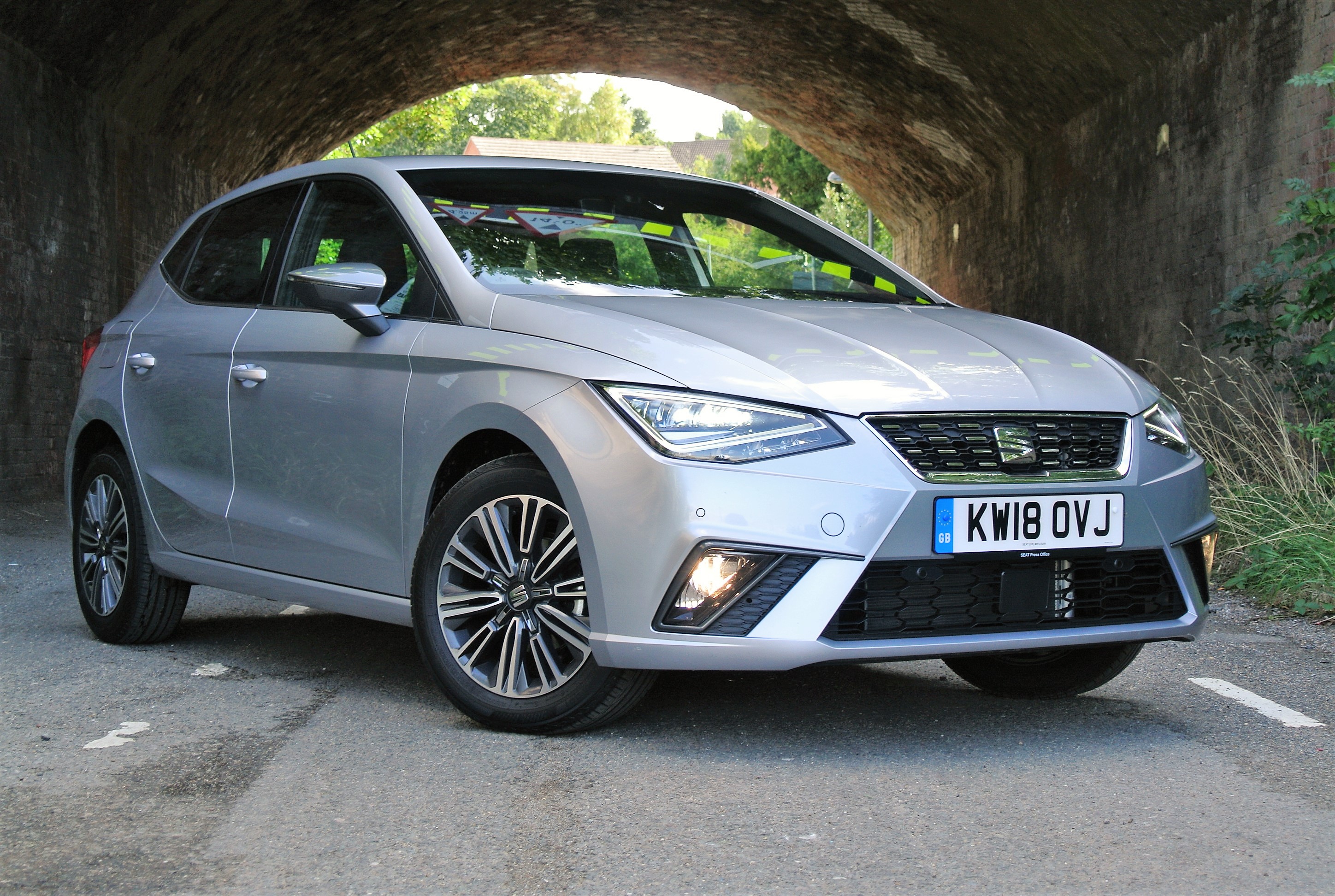 Powering this model is one of the finest engines in the 'one-litre-triple' category. Turbocharged (only lightly), the unit delivers an adequate 92bhp that it applies to very good effect. Accompanied by an equally well-judged 129lbs ft of torque, it ensures that constant ratio shifting in the five-speed manual gearbox is not necessary to maintain surprisingly speedy and exceptionally smooth progress, as power eases in from as little as 1,250rpm and remains accessible across the full rev-range. This Ibiza's top speed is given as a respectable 113mph and it is capable of despatching the 0-60mph acceleration benchmark in a modest 10.6s, although it does feel swifter, a factor aided by the excellent mid-range performance.


Long gearing (around 29mph per 1,000rpm in fifth) ensures that 70mph cruising demands little more than 2,400rpm, less than 40% of its maximum. Naturally, this pays dividends at the petrol pumps and its 60.1mpg (Official Combined) is achievable, with a combination of a light right foot and positive forward planning. Its CO2 emissions are given as a most respectable 106g/km, which equates to the standard £140 annual road tax.


As the Excellence trim dictates, supported by its top-of-the-shop price tag of £17,565, prior to FCD discounts being applied, which is £1,295 costlier than the sporty FR trim with the same engine and transmission, it is a model that is packed with customer-pleasing details. Inevitable 'extra bling' is applied to the car's exterior, with little chrome highlights on the radiator grille and more complex and similarly highlighted alloy wheels. Thankfully it is subtle.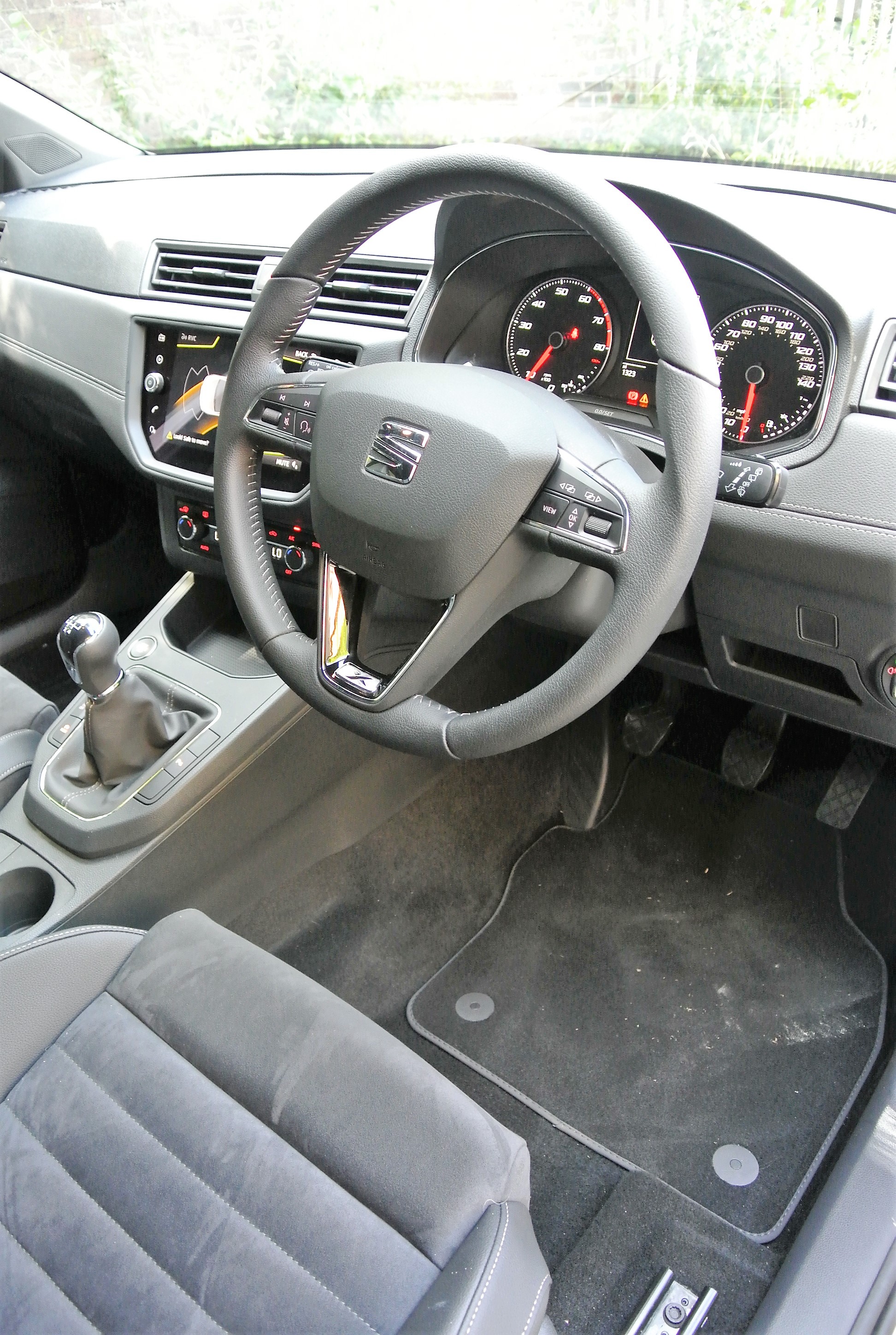 The interior detailing goes a little further, with stitched leatherette cladding the dashboard and door cards, real hide on the steering wheel, gear-knob and handbrake lever, and neatly-panelled Alcantara seat facings, with faux-hide bolsters. Red mood lighting is incorporated within the front door trims and it is abundantly clear that additional sound deadening has been applied, so refined is the cabin, even when travelling at higher speeds.


The colourful VW corporate touch-screen is positioned boldly in the top-centre of the dashboard, while minor controls are spread across the steering wheel-spokes. It provides a colour screen for the rear-view camera, as well as the head unit for the in-car entertainment system (with first-class sound reproduction) and other aspects of connectivity. The pushbutton start/stop is on the left side of the gearlever console and the keyless-entry is activated efficiently by the lightest of touches on the driver's exterior door handle. There are none of the 'thinking-time' demands of equivalent systems in PSA Group products.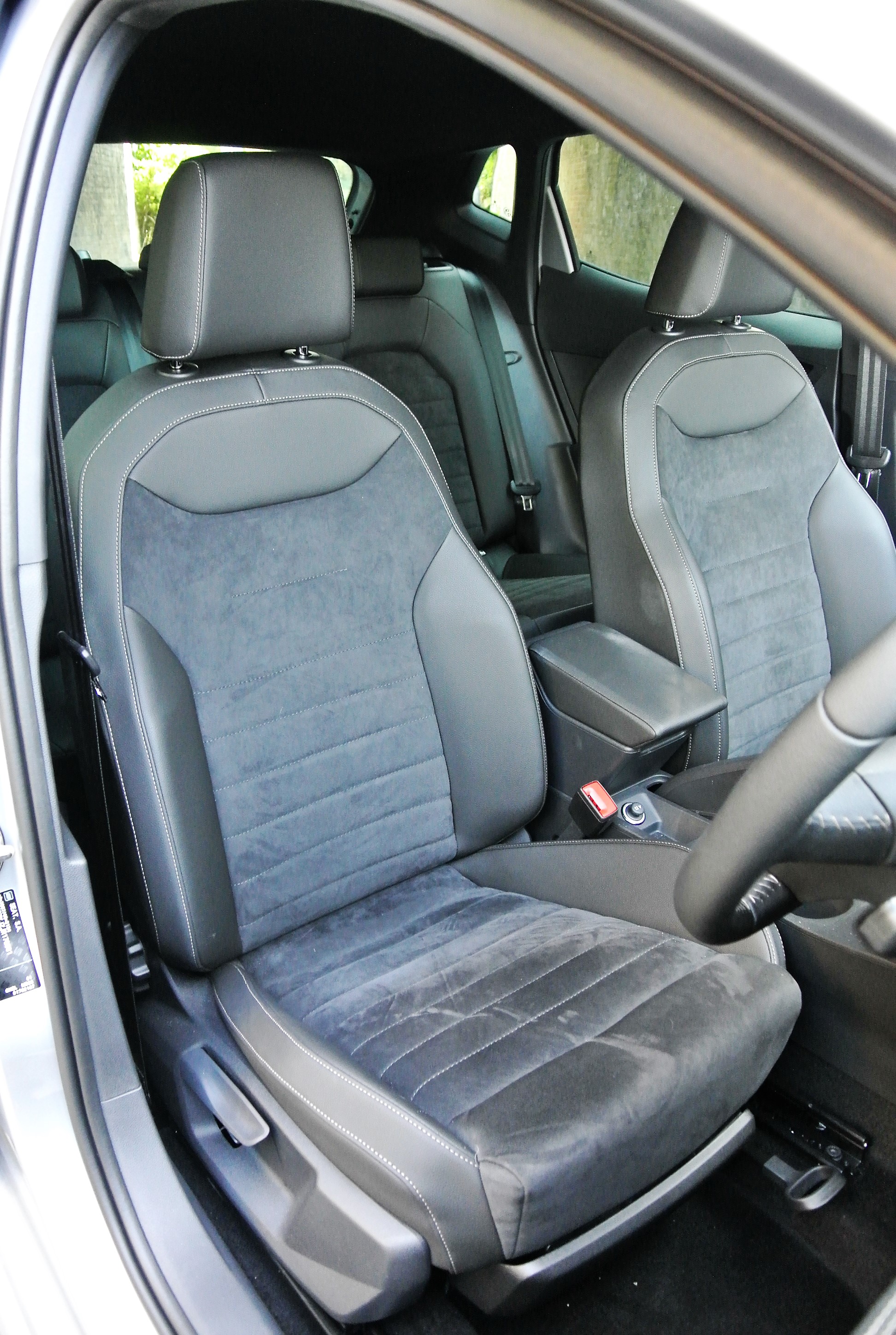 Obtaining a perfect driving position is helped by a wide range of adjustability inherent to both the steering column and driver's seat and the customary VW Group column stalks provide high-quality feedback in operation. Speech recognition (that works!) allows the driver to make specific instructions, without removing his hands from the steering wheel rim. There is plenty of space within the well-proportioned cabin for four adults and a fifth at a pinch. Its boot is capacious at 355-litres (823-litres, with the split-rear seats folded).


Since the launch of the current Ibiza in 2017, I have never failed to be impressed by it and Excellence trim whisks it effortlessly to the top of the class.