While the headline is reserved for the excellent 1.3-litre, joint-venture turbo-petrol engine, shared with Renault (in the Kadjar) but also supplied to Mercedes-Benz for its new A-Class model, a brand new and more responsive infotainment system improves in-cabin services. I shall come to it in a moment but, firstly, the replacement petrol motor.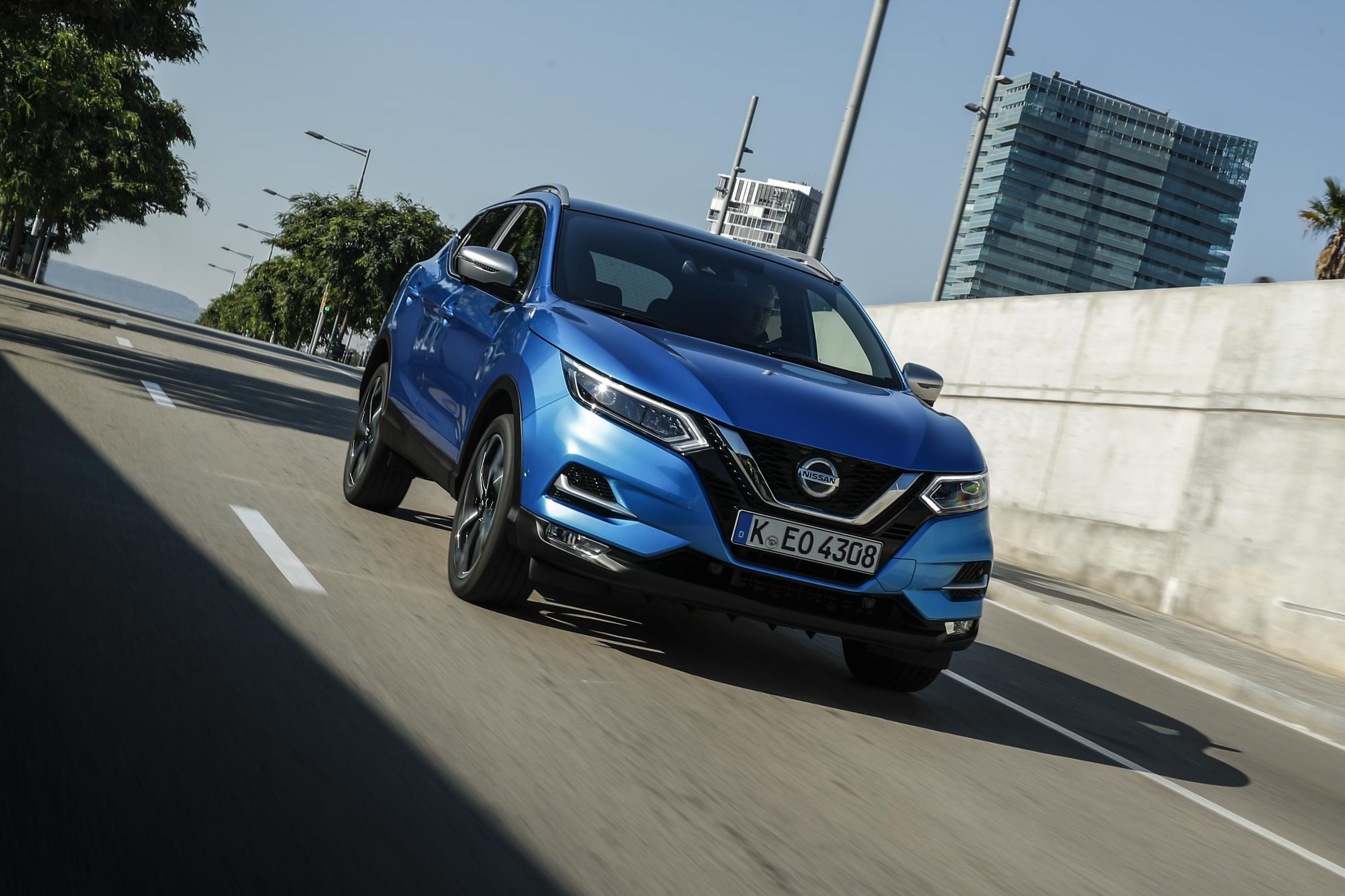 Although the Renault-Nissan 1.2 and 1.6-litre engines are not elderly units, the all-new 1.3-litre replacement, developing a metricised choice of 140, or 160ps (138, or 158bhp), meets future exhaust emissions legislation and is, as witnessed by Merc requesting it, one of the more tax-friendly power units that will soon flood the market. Developing new engines is very expensive, which makes the Merc deal a useful 'phew' moment on Nissan's timeline.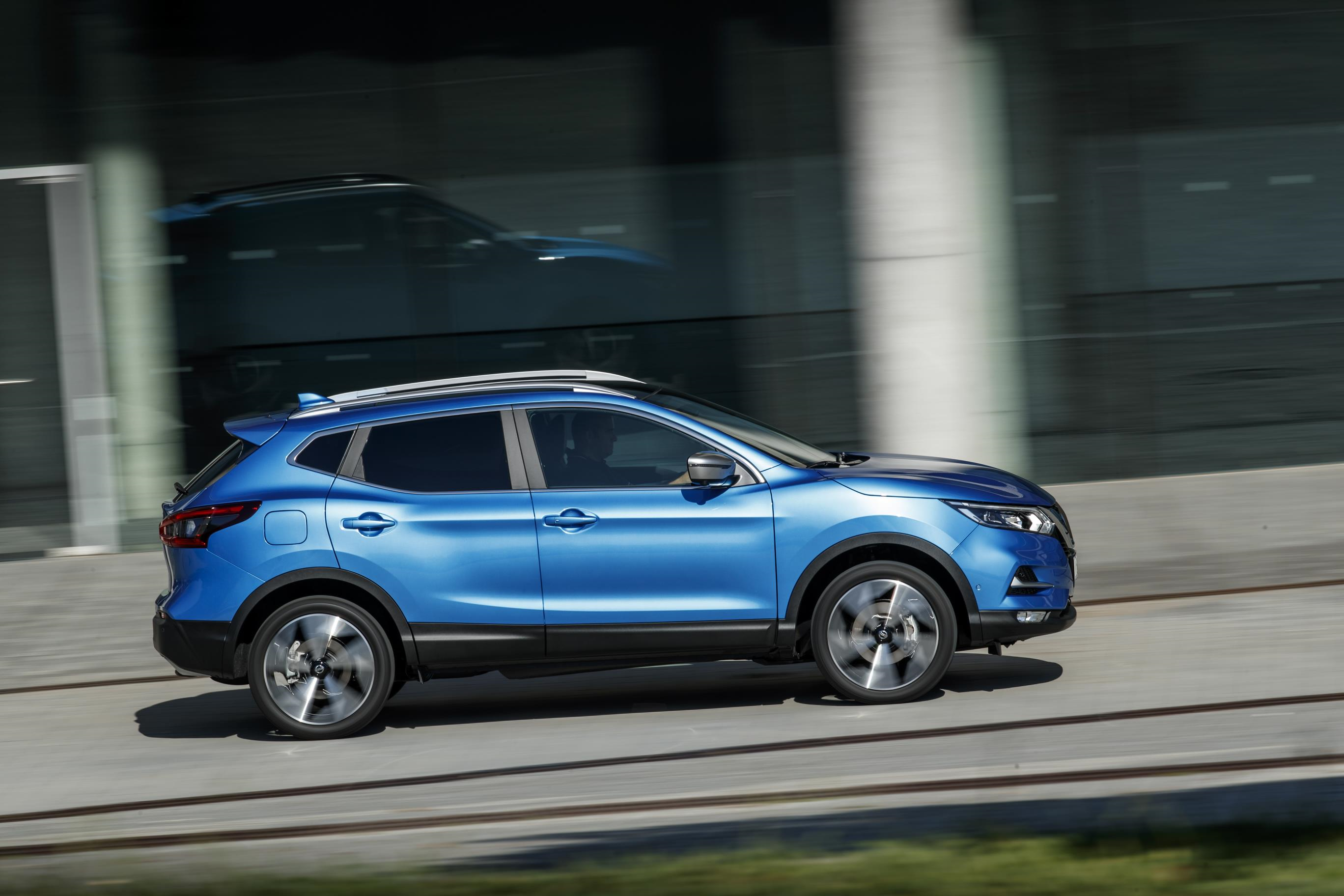 The increase in punch over the former 1.2-litre engine is significant, matched by a wide spread of available torque that makes both overtaking and towing less arduous affairs. In lower-powered (138bhp) form, mated to a six-speed manual gearbox and front-wheel drive, the revised Qashqai logs a similar 0-60mph time of 10.2s and a maximum speed of 120mph, although upshifts can be made earlier and the higher gears clung onto for longer, all of which helps to achieve its frugal 49.4mpg overall, while emitting just 130g/km CO2.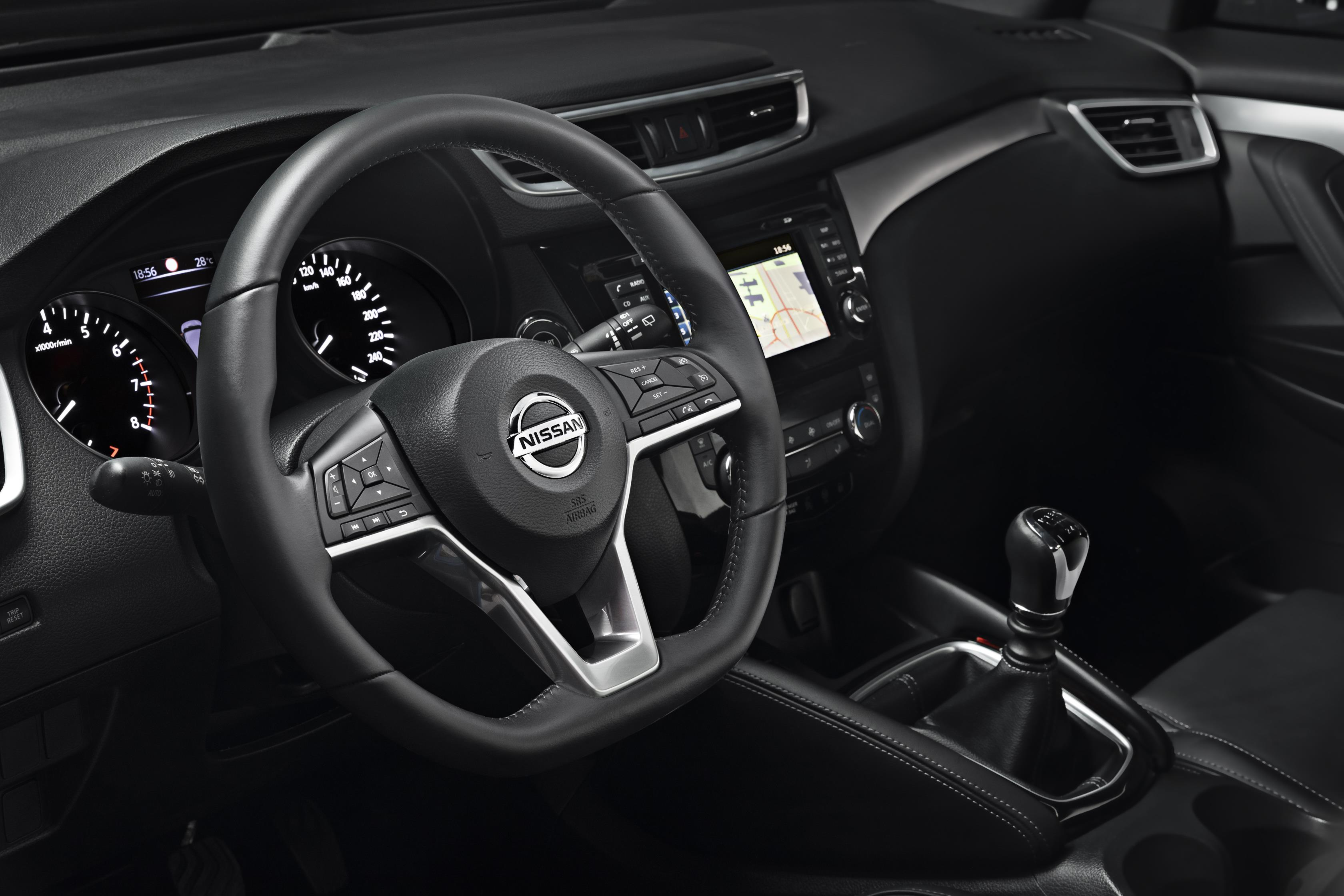 Nissan states that the 138bhp unit will be its best-seller, from a line-up that also includes improved 1.5 and 1.7-litre turbo-diesel units, both using AdBlue as a means to reduce emissions. The larger diesel is the only one offering the option of 4WD, which underscores the contentious issue related to SUVs and all-wheel-drive; the Qashqai is far more a first-class family car than go-anywhere adventurer.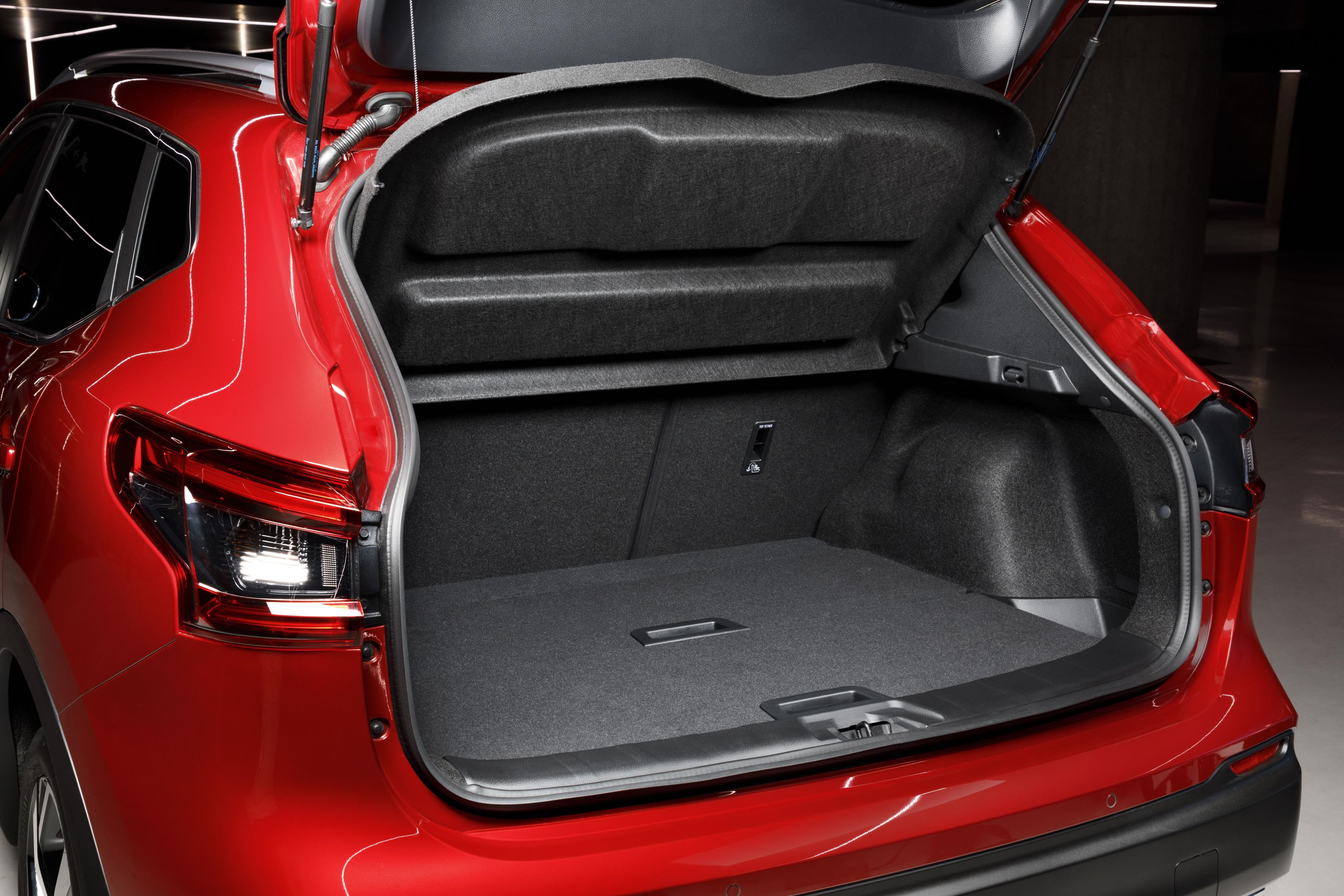 The all-new and vastly improved touch-screen that sits top-dead-centre in the console stack features an improved micro-processor that not only enables speedier screen load-up times but also introduces the pinch and swipe convenience of smartphones. Interestingly, Nissan has always led the market with its application of intelligent mapping (I refer back to the original 'Birdview' system of almost 20 years ago) and the latest enhancements serve to reinforce the firm's stance. Its sat-nav cityscapes and 3D views are an intriguing lesson to the rest of the industry.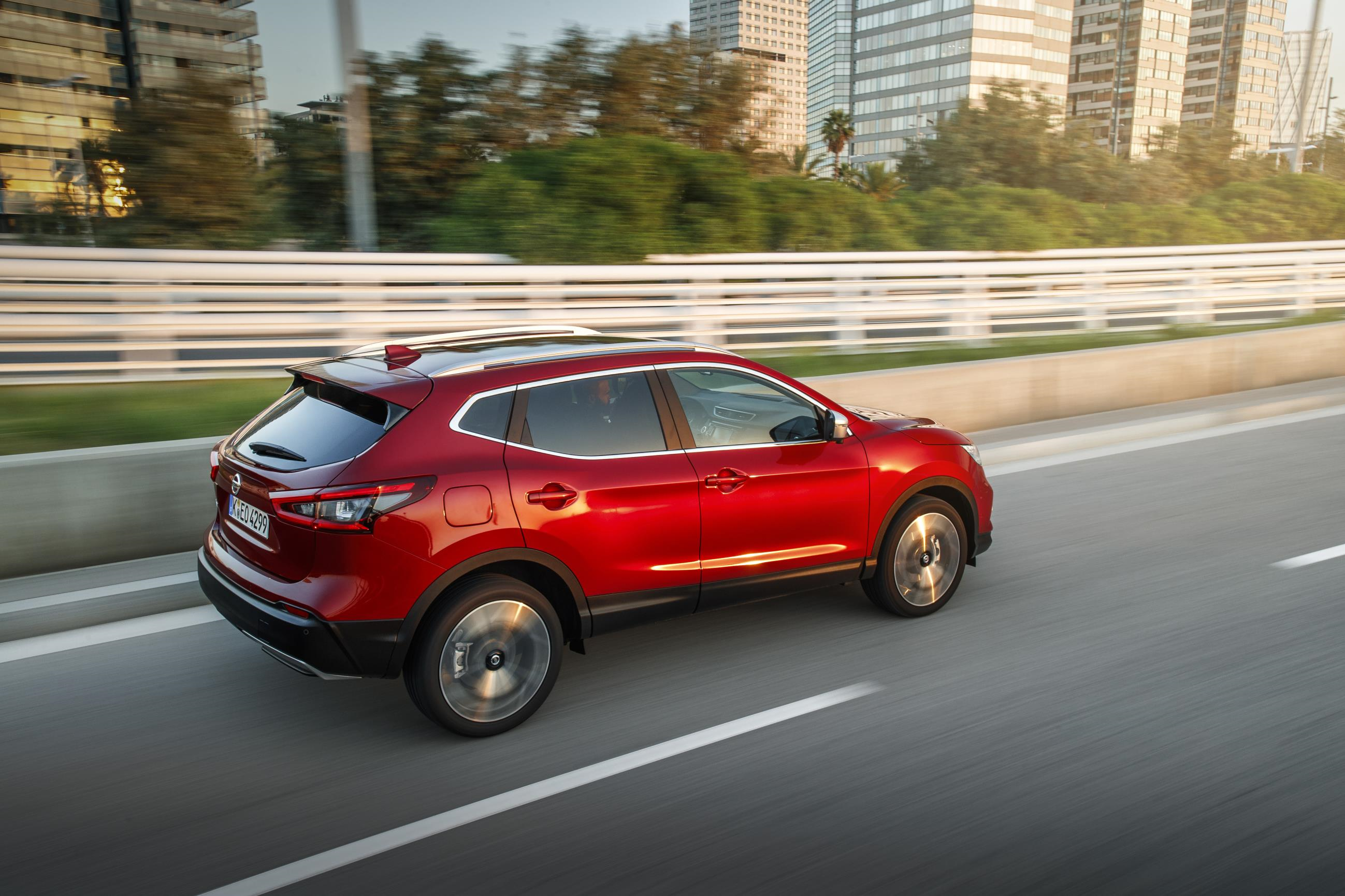 It is only through driving the latest versions of Nissan's indomitable Qashqai that you can appreciate the car's exceptional on-road manners. The company's 'road scanning' system that tailors its chassis control, using both brakes and the engine's drive-by-wire throttle, results in a supple and less pitchy ride almost regardless of road surface quality. Incidentally, prices start at £19,995, prior to discounts being applied. If you want to take advantage of Nissan's excellent new Pro-Pilot system, part of a growing suite of semi-autonomous 'goodies', bear in mind that it only works with the optional fully-automatic transmission, at the moment.