Boasting a long-time commitment to eco-friendly transport, the latest plug-in hybrid line-up for the Bavarian firm's flagship 7-Series has been revealed, with performance, technology and luxury coupled to short-distance emissions-free capability. Engaging feel-good ambience with increased efficiency, there is a choice of two variants: the BMW 745e and the BMW 745Le xDrive, the latter of which gets intelligent all-wheel drive.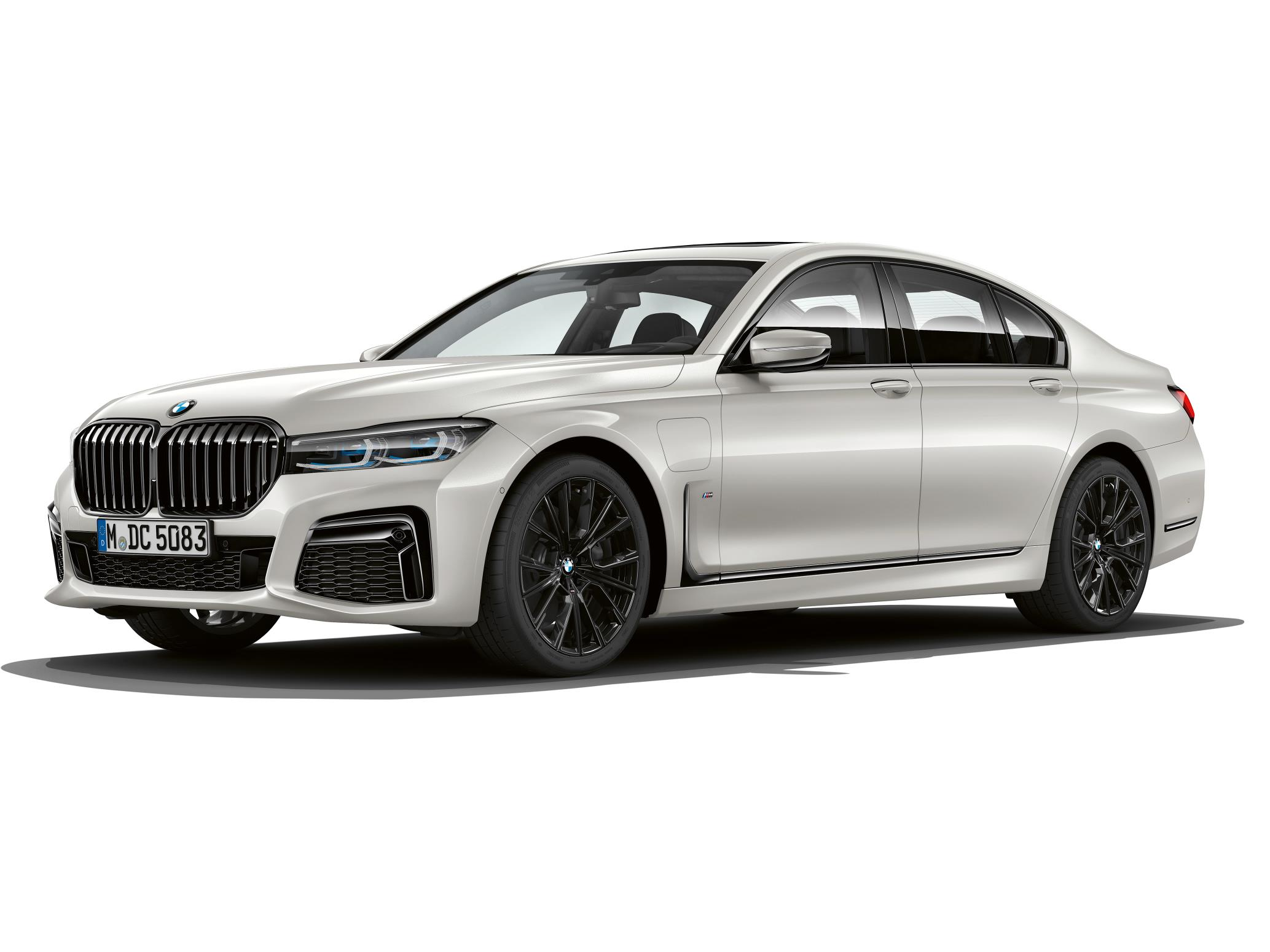 The plug-in hybrid system consists of a six-cylinder in-line petrol engine and an advanced high-voltage battery, with an enlarged capacity compared to previous plug-in models. This provides a boost in power output and torque, as well as improved figures for pure EV range, fuel consumption and CO2 emissions.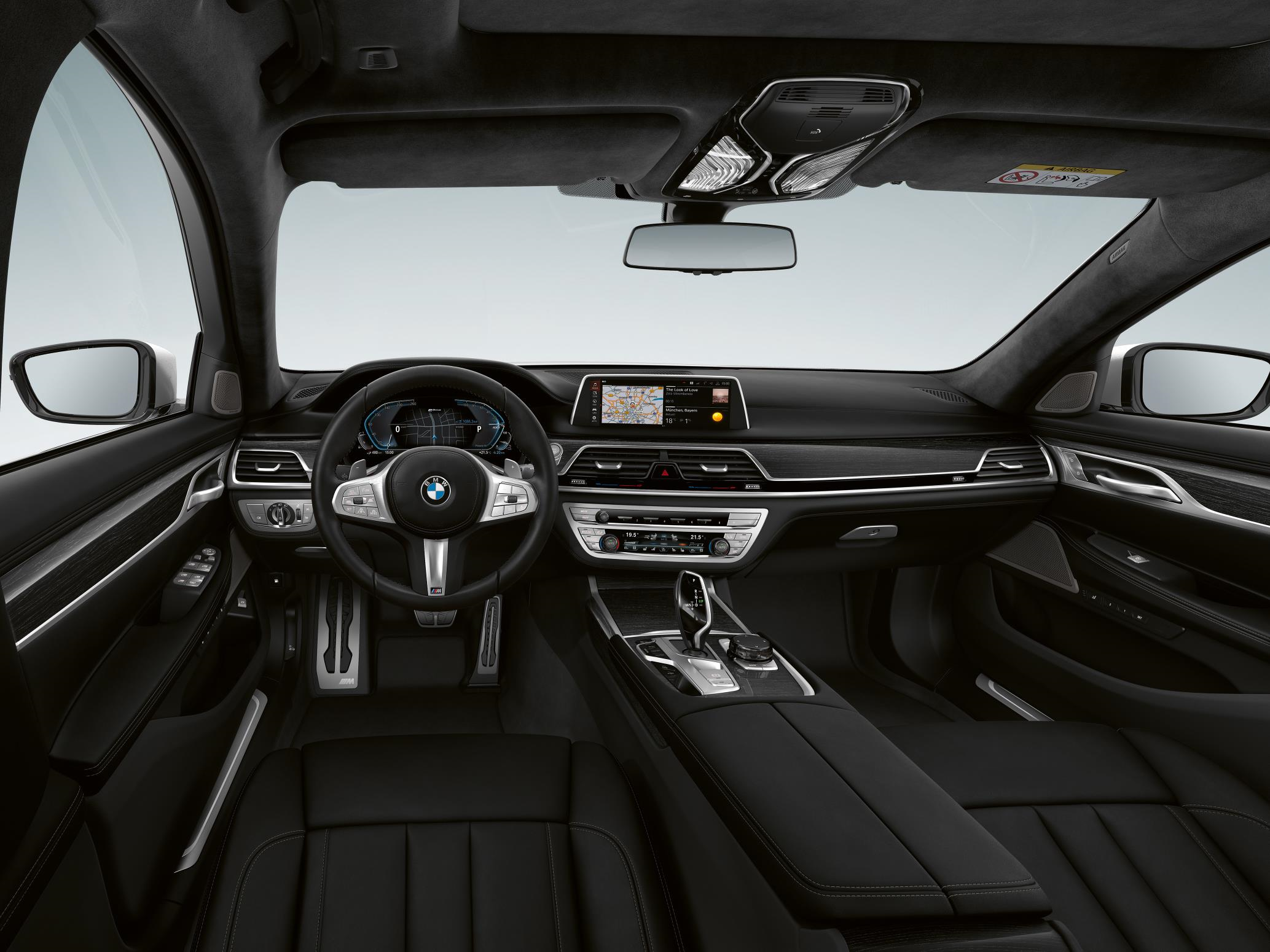 Its potency comes from a 3.0-litre BMW EfficientDynamics engine that produces a maximum power output of 286bhp, in combination with an electric motor, which is rated at 113bhp, with 195lbs ft of instant torque. BMW's development of a new lithium-ion battery features the very latest battery cell technology and expanded storage capacity. Of the three selectable modes (Sport, EV, Hybrid), in Sport the two power sources combine to give a total power output of 394bhp and a whopping 442lbs ft of torque, which delivers sports car-like acceleration.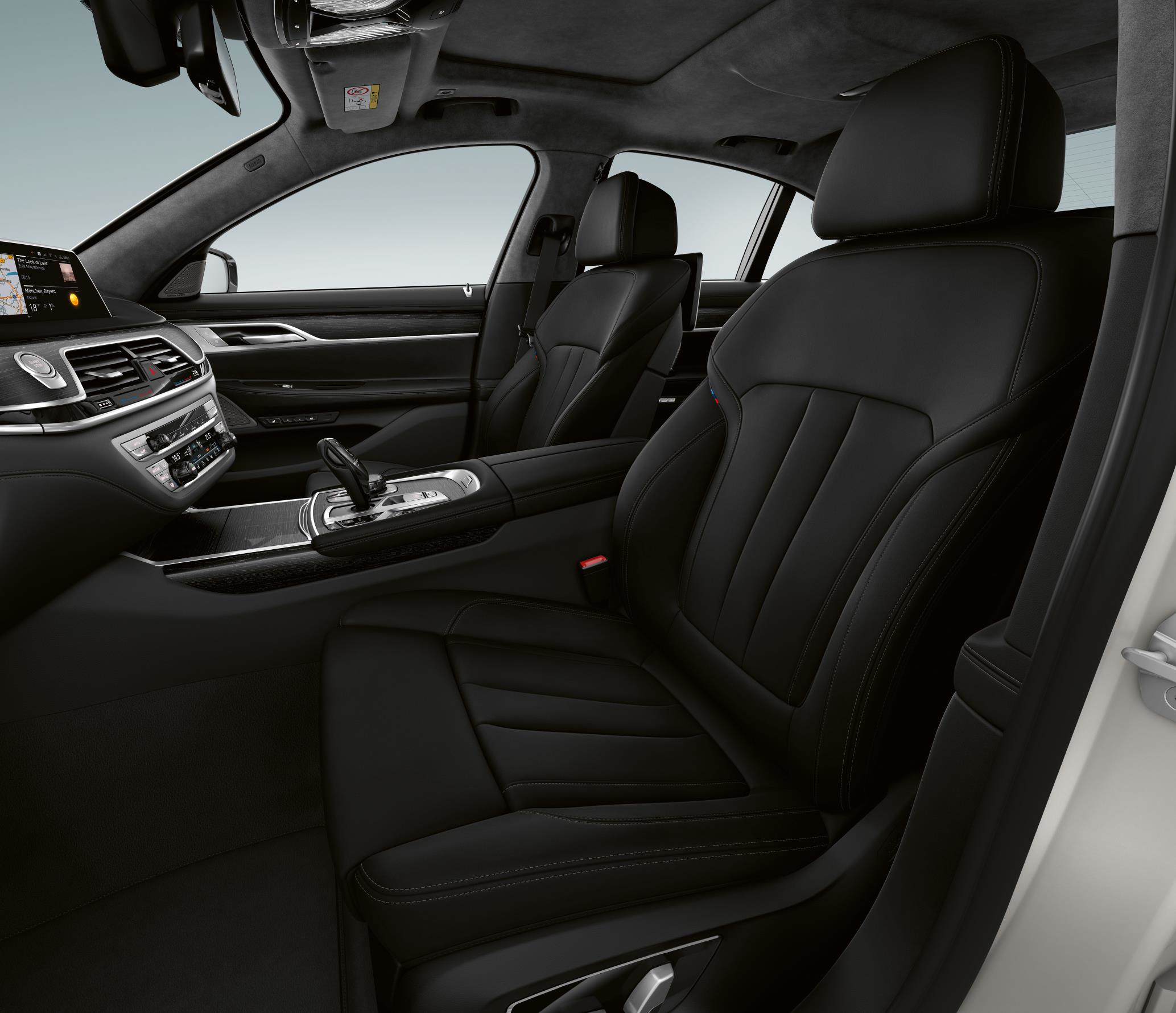 The car's hybrid system features 'intelligent energy management' to ensure a precisely controlled interaction between the two power units, including an intriguing preview function that works with the car's sat-nav to assign electric power more efficiently on a pre-planned route. Naturally, BMW has a reputation to honour and, in performance terms, the 745e accelerates from 0-60mph in 4.9s. The slightly larger 745Le xDrive version cuts that time down to just 4.8s. Top speeds are electronically limited to a maximum of 155mph.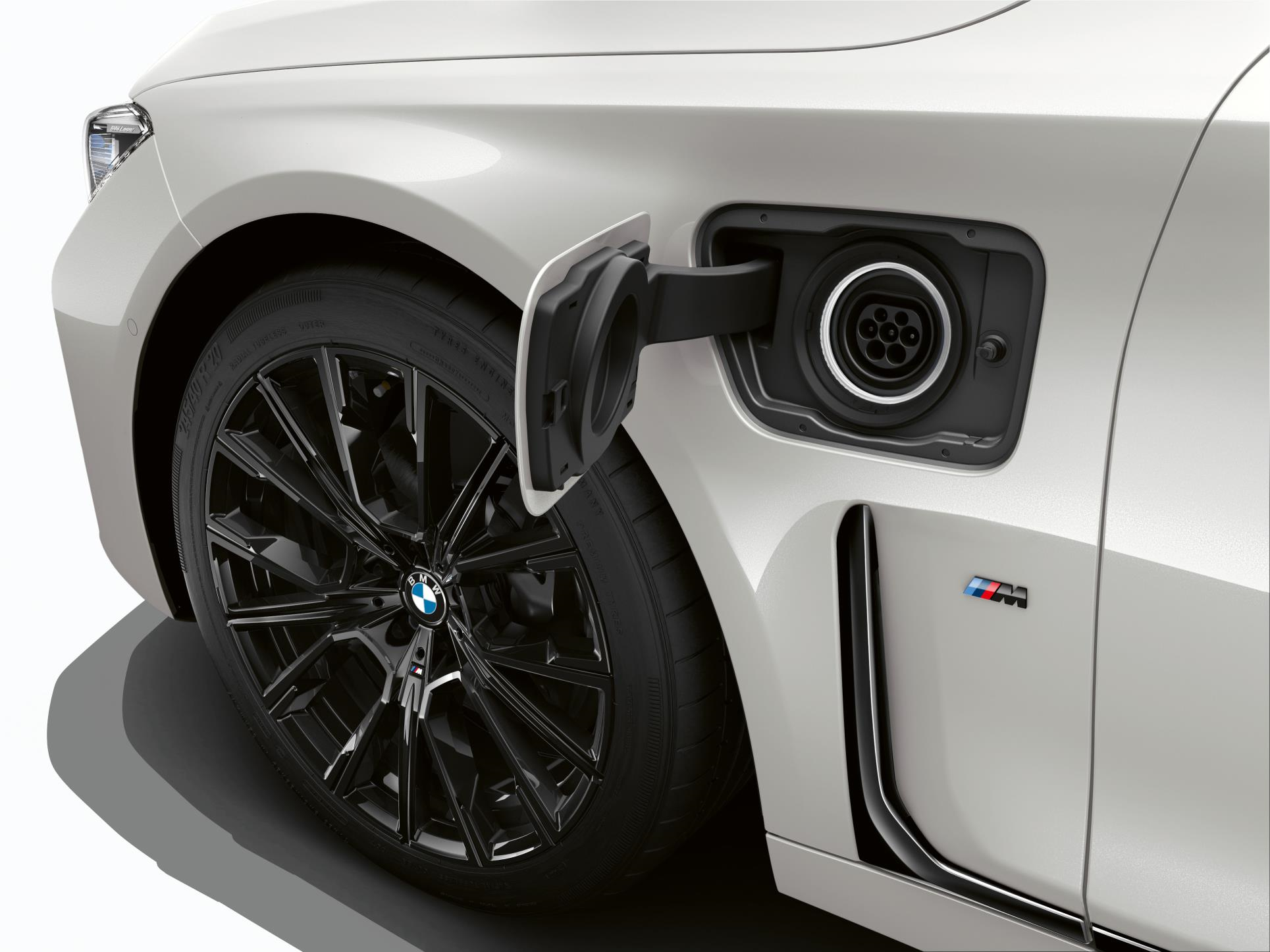 The new high-voltage, lithium-ion battery for the plug-in hybrid 7-Series has an increased capacity of 12.0kWh, allowing electric power to be enjoyed beyond city limits (it also features an acoustic enhancement enabling it to be heard in urban zones). In Hybrid mode, each version can travel at up to 68mph in prioritised electric mode, the petrol engine not joining-in until the car reaches that speed, or unless it is under a particularly heavy load. In Electric mode, the power of the electric motor alone is sufficient to reach a speed of 87mph. Much like other PHEVs, the 745e has a maximum EV-only range of around 36 miles in ideal driving conditions (the 745Le xDrive can manage around 34 miles).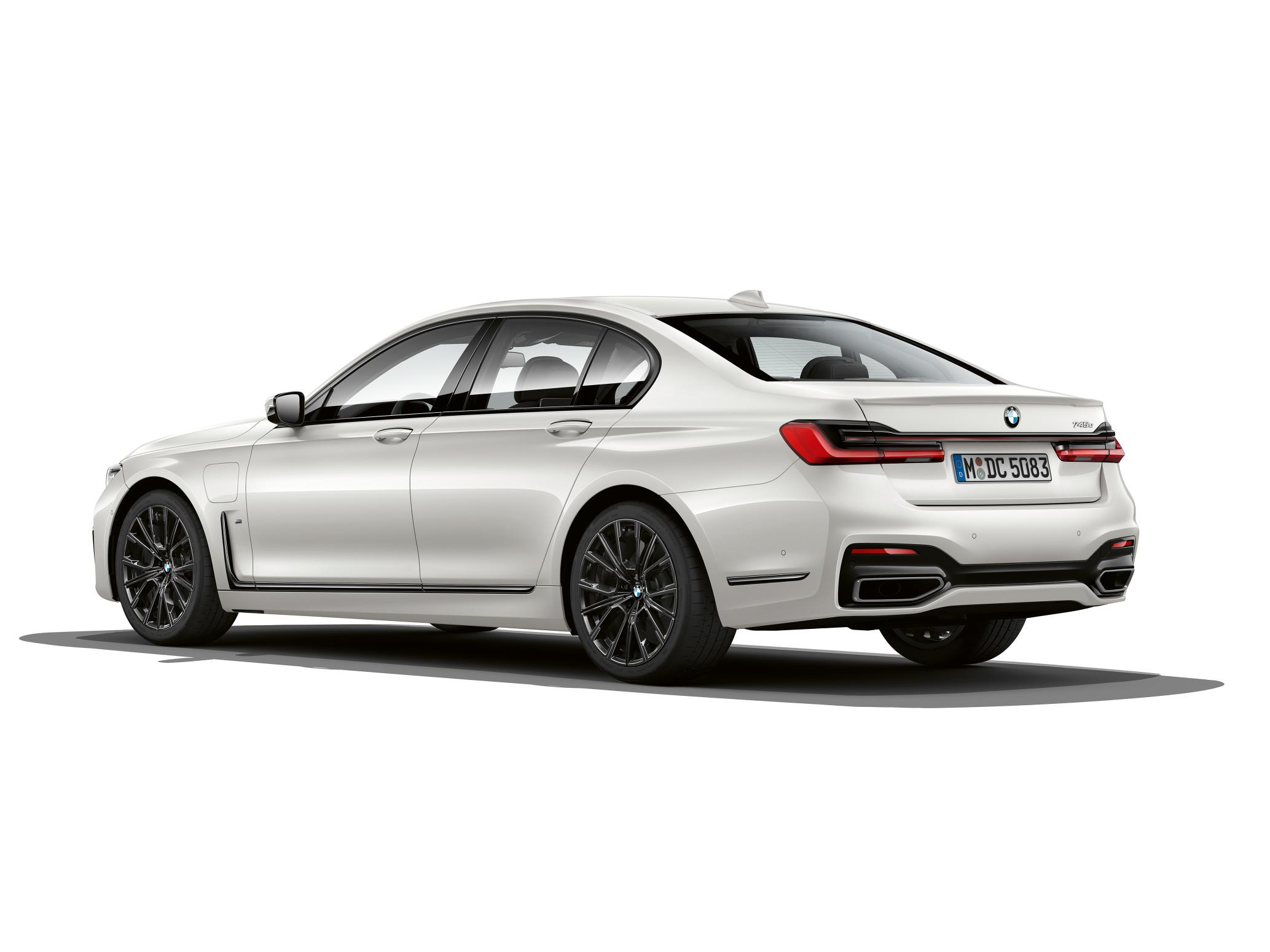 BMW has posted both fuel consumption and emissions improvements, the 745e attaining an official combined consumption of up to 141mpg (on the NEDC cycle), with CO2 emissions rated at 48g/km. While providing neither a totally 'tax-free', nor 'congestion charge-free' situation, on an executive car that is priced from £76,815 (prior to discounts being applied), BMW can polish its eco-friendly credentials with a degree of confidence.