Bentley, despite its Germanic ownership, is a tremendous British success story. As a brand, it was traditionally a cad's machine, never quite the Rolls-Royce upon which it was based and resided in its shadow. However, when BMW clashed with VW over the ownership of both brands, the Rolls went in a Bavarian direction (with final assembly taking place in Sussex), while Bentley found a new home with VW Group, although it retained its traditional production base at Pyms Lane, Crewe.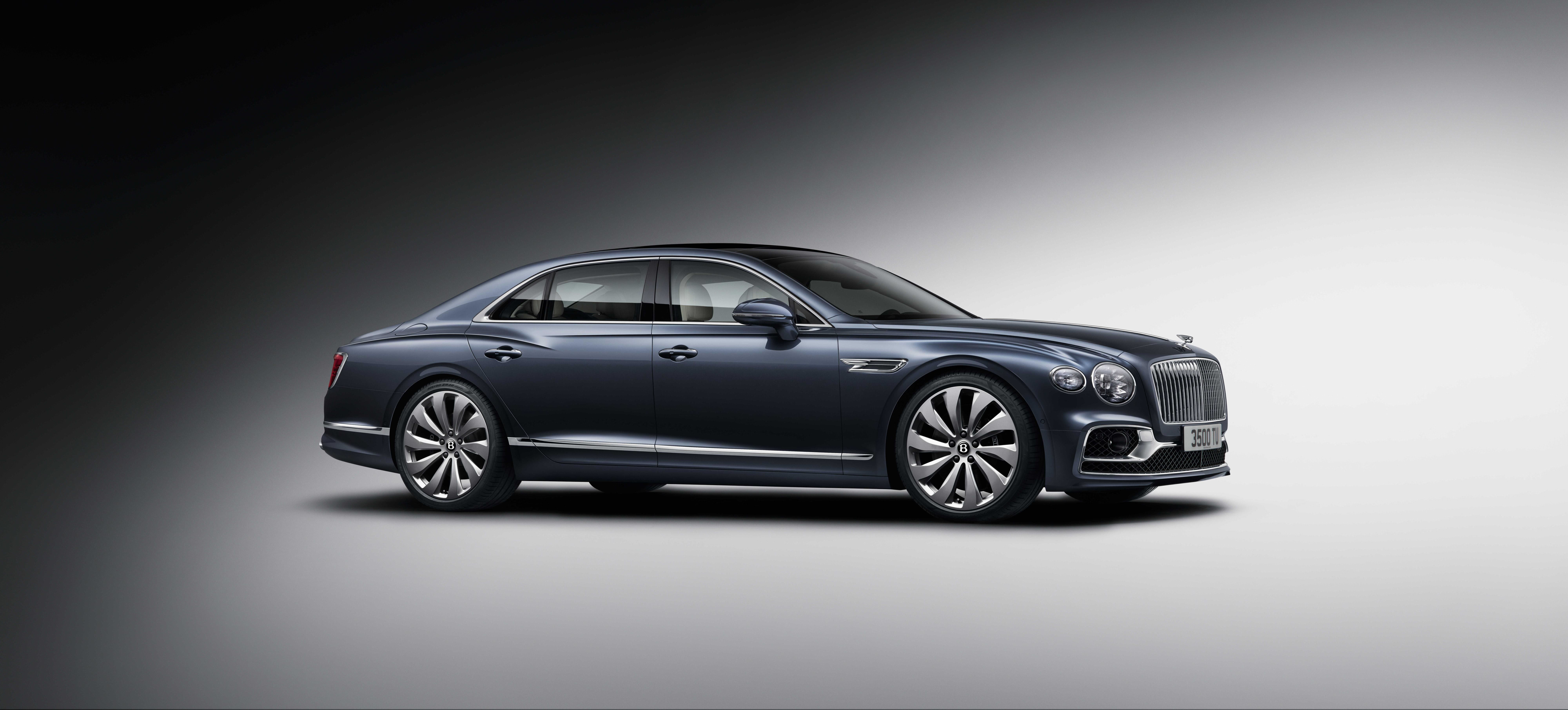 The firm's latest Flying Spur embodies all that was both luscious and desirable about the 1965 Park Ward original. However, you could be excused for thinking that Bentley had been collaborating with BMW…its new, hand-formed radiator grille is simply enormous.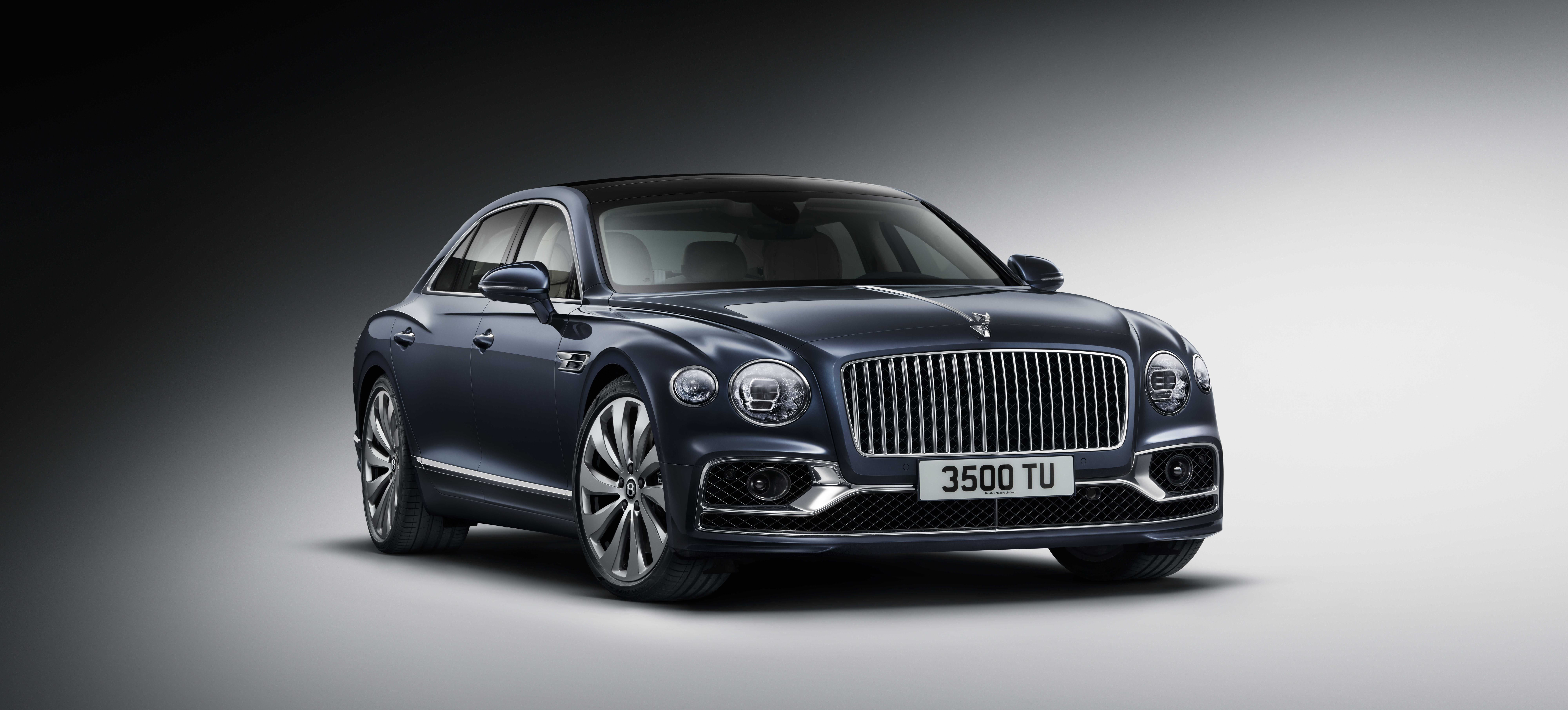 No less than 5.3m in length and almost 2m wide, the new 'FS' is a genuine monster but it wears its dimensions well, thanks to considerate and elegant styling. It might be German cash that funds it but it is British craftsmanship of the highest order that maintains it. Selling more Bentleys than ever, the brand is riding the crest of a wave and is now able to place the 'Flying B' proudly atop its prominent snout.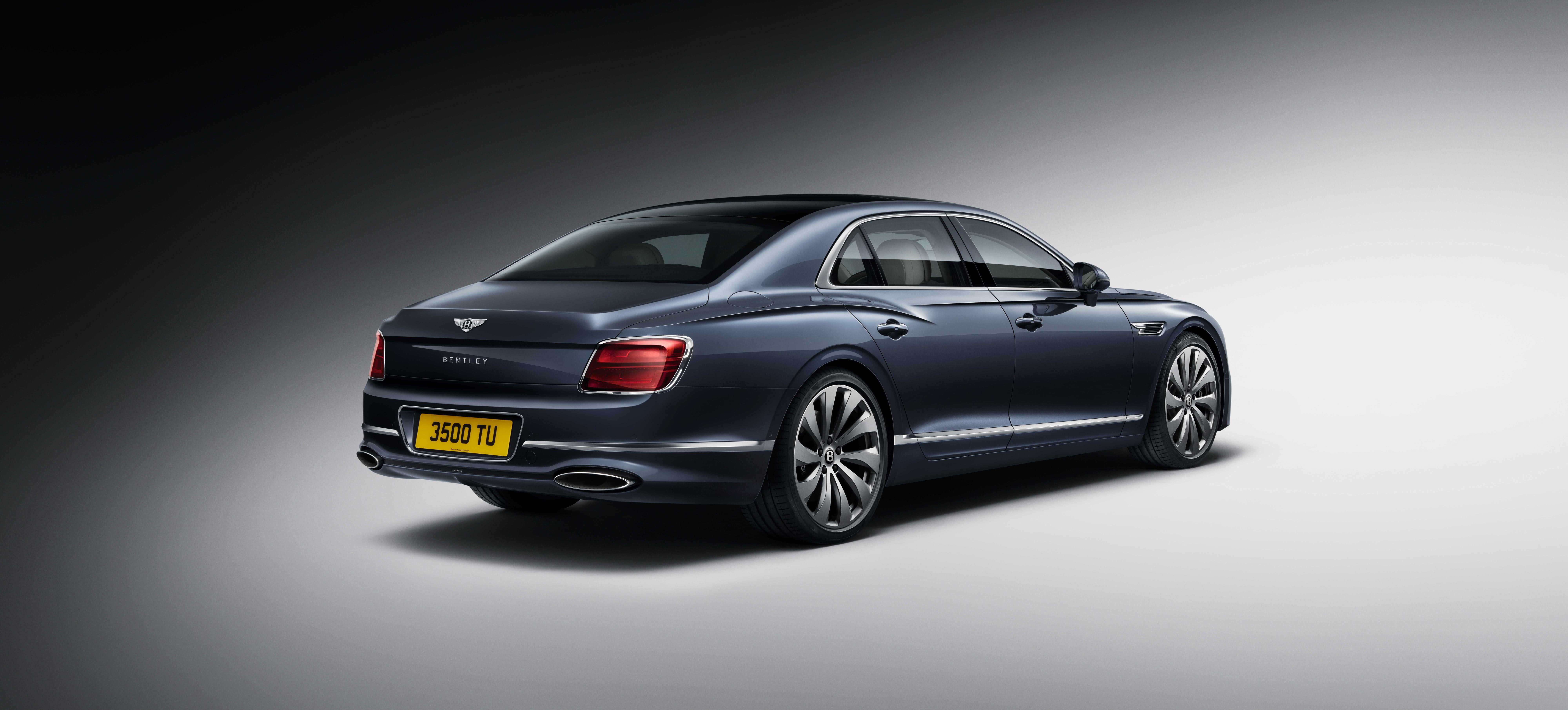 However, this latest work of automotive art is also a technological tour de force, featuring electronically managed four-wheel steering and an active 4x4 system, with drive prioritised to the rear axle. Its 6.0-litre W12 twin-turbo engine develops a heady 626bhp and a massive 664lbs ft of torque, which is enough to propel it from 0-60mph in a blistering 3.7s, before topping out at an impressive 207mph, which is fairly impressive for a 2.5-tonne bespoke motorcar. It drives through a ZF 8-speed, twin-clutch automated transmission for race-quick gearshifts.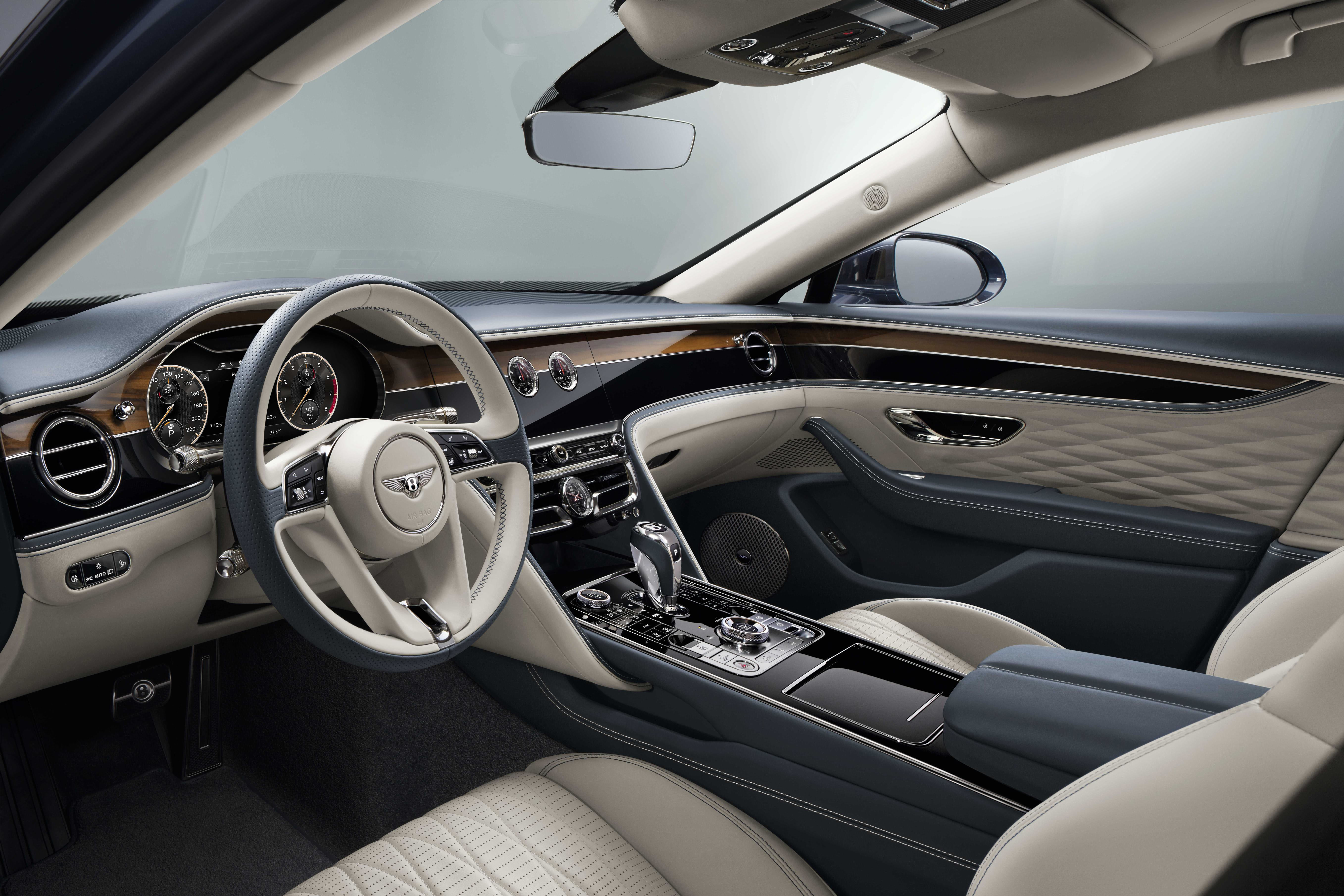 Naturally, as stable as its steering and driven four wheels make it, stopping a hard charging 'FS' has been prioritised with an all-round disc brakes system that owes as much to Bentley's Le Mans racing record, as it does the intensive chassis engineering carried out at Crewe. Included in an enormous specification sheet is air suspension that is controlled by electronic damping, the constant regulation of which maintains both balance and a level of agility almost unheard of in a car of such proportions.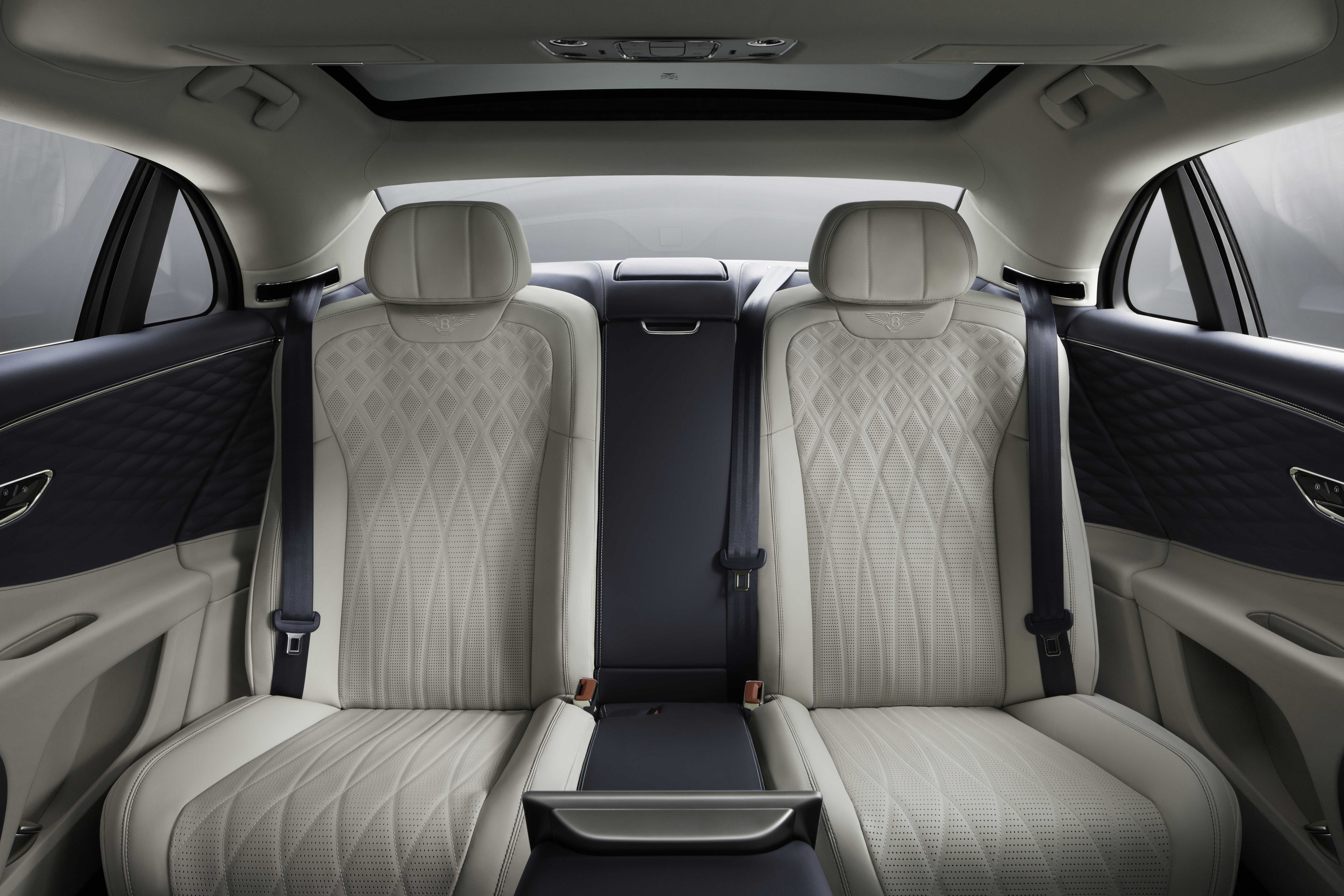 Naturally, no driver, or safety aid box has remained unticked and its connectivity levels set new standards. However, its beautiful interior, complete with detail matched hide stitching and stainless-steel brilliant finishes on switchgear and air-vents is a sight to behold. The tasteful blending of wood finishes and the quality of all materials, from sheepskin carpets to the sweep of the headlining, are expressions of excellence that could only ever originate in the UK and that is what ensures VW's on-going patronage of a brand that has earned it huge profits since acquisition. While no confirmation has been given on price, rest assured that, with options, it will be around £220,000.