Ford's glory days of controlling the entire UK car market were over almost a decade ago. In a display that hints at a non-recovery from the excesses of the 1990s, during which time Ford owned Volvo, Mazda, Jaguar and Land-Rover and employed a number of 'high-rollers' to manage its businesses, any attempts to stabilise its core 'Blue Oval' have proven to be very difficult to re-establish.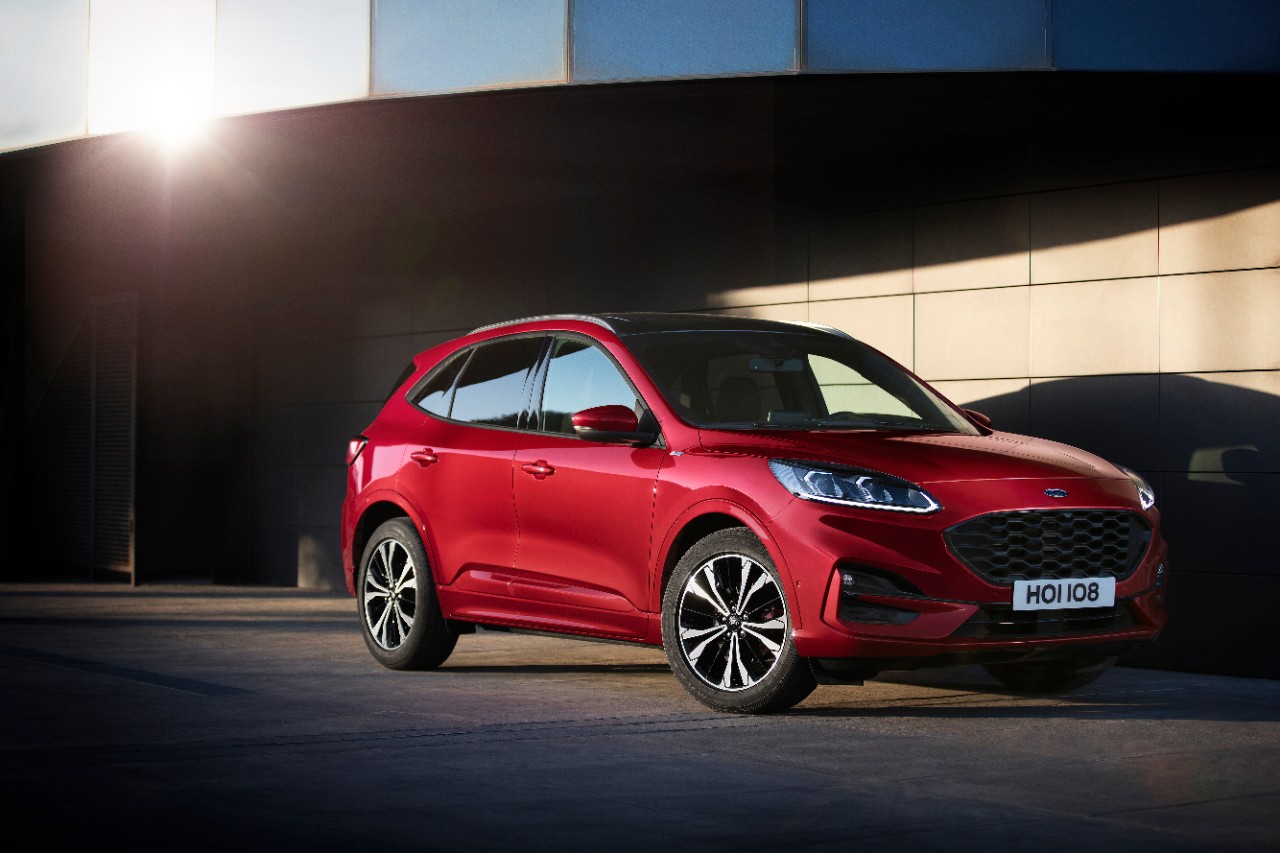 Yet, the turnaround could be on the cards. The current Fiesta is certainly a car for today, supported more recently by the excellence of the new Focus, with its organic styling brief and up-market aspirations. While Mondeo is no longer the midfield market motivator it once used to be, the firm's SUV line-up has been improving and Ford has been playing 'catch-up' most fruitfully. The latest Kuga underscores that new-found vitality.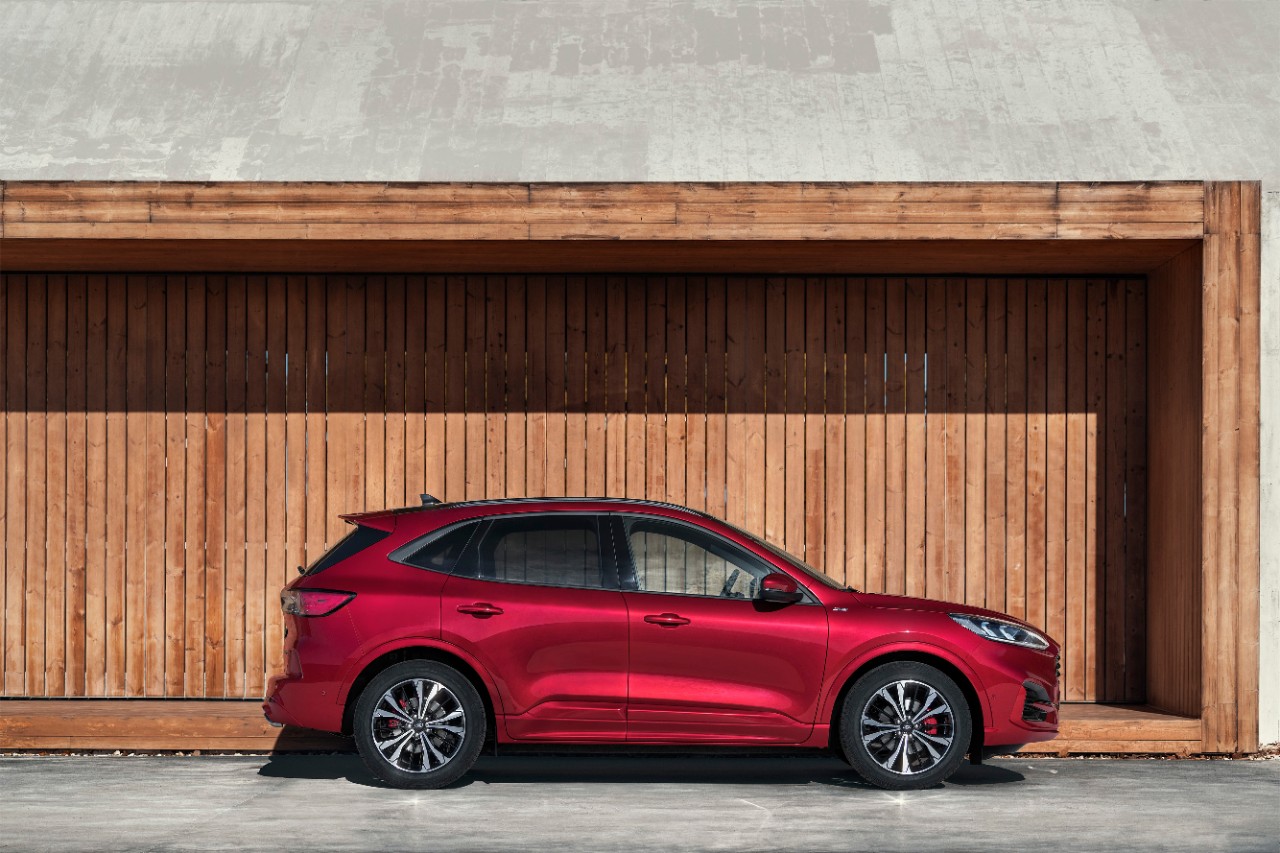 Although it seems like more, the newcomer, due later this year, is actually only the third version of Kuga. It sits lower and is slightly longer and significantly more stylish than the Mark Two version. Interestingly, when it arrives in a choice of three trim levels (Titanium, ST-Line and Vignale), its intentions to regenerate profitability for Ford will be abundantly clear.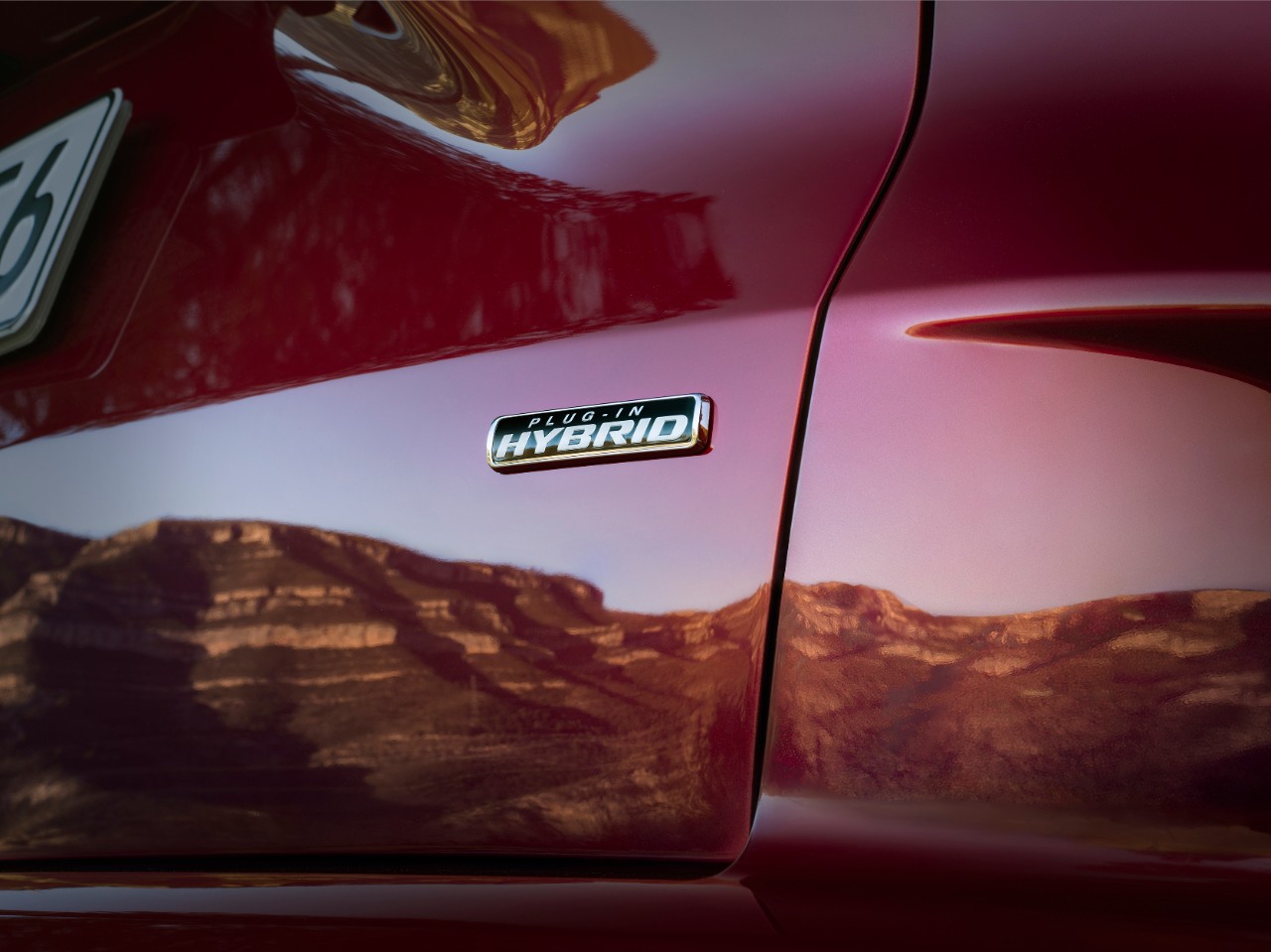 Its most significant engine and drivetrain choice is likely to be one of two hybrid versions promised. Both use a 2.5-litre petrol engine, allied to an electric motor, one of plug-in type, while the other is of mild hybrid (non-plug-in) type. Boasting a CO2 emissions level of just 29g/km, it is clear that the plug-in will be in huge demand, with its 33-mile EV range. Both develop 225bhp, which equates to brisk performance, although the mild hybrid version emits a less cool 130g/km CO2. For what it is worth, Ford's 2.0-litre turbo-diesel will also be available in 48V mild-hybrid form with emissions of 132g/km.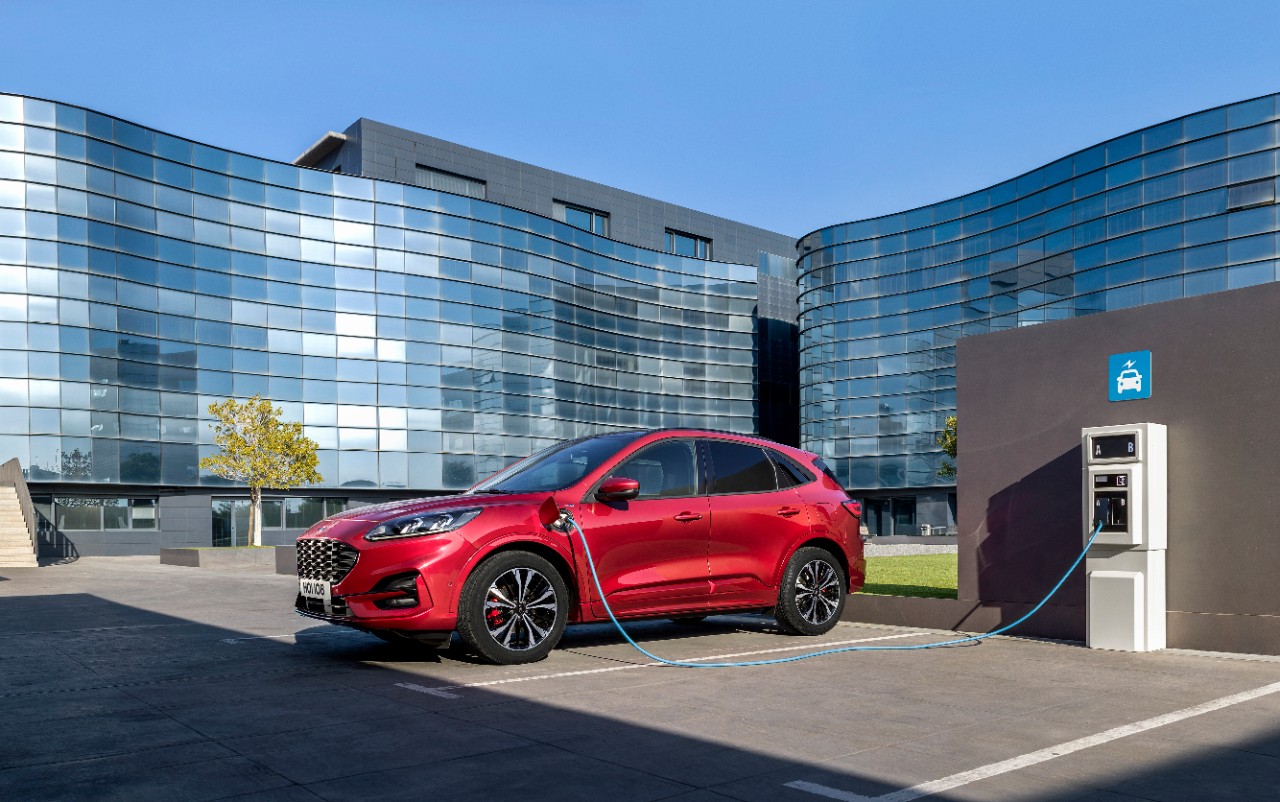 Less punchy 1.5-litre turbo-petrol engines will also be available in 120 and 150bhp guises both featuring cylinder shut-off capabilities and start:stop as a means to reduce fuel consumption and maintain a low-CO2 status (they range upwards from 149g/km). Naturally, diesels will be available in a hope that sanity may return to that sector of the car industry, with a choice of 120, 152, or 178bhp outputs. While two-wheel drive is standard, 4x4 transmissions and 8-speed automatic gearboxes (complete with Jag-style pop-up rotary gear selector) will be either optionally, or trim-dependent standard kit.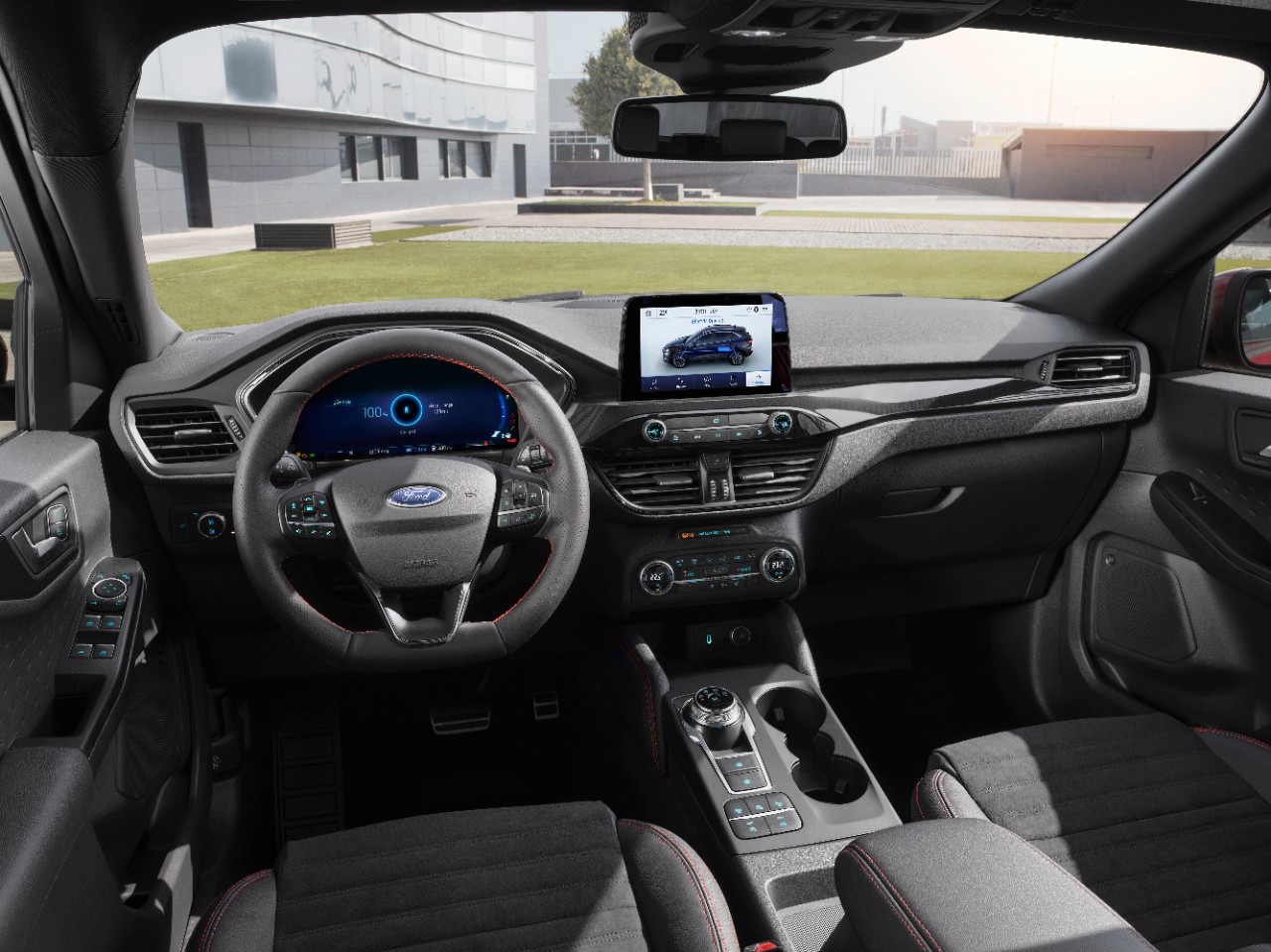 Fortunately, the excellent road manners of the Focus have been transferred into the new Kuga's enhanced range of model strengths. A more resilient ride quality is allied to fine responses at the helm and the resultant driving experience is altogether more compliant and satisfying. The interior detailing follows Focus practice and a high standard of equipment will be a key attraction.