While it may not wish to admit it, because it is now so grand that it may have forgotten some aspects of its past, Volkswagen is attempting to create a totally 'new' sector of the personal mobility market…a truck concept turned production reality. The 'new' pickup truck is called Tarok and is being launched in Sao Paulo, Brazil, where the company has a major manufacturing plant and where it has recently laid off over 1,000 line-workers due to a slow-down in sales.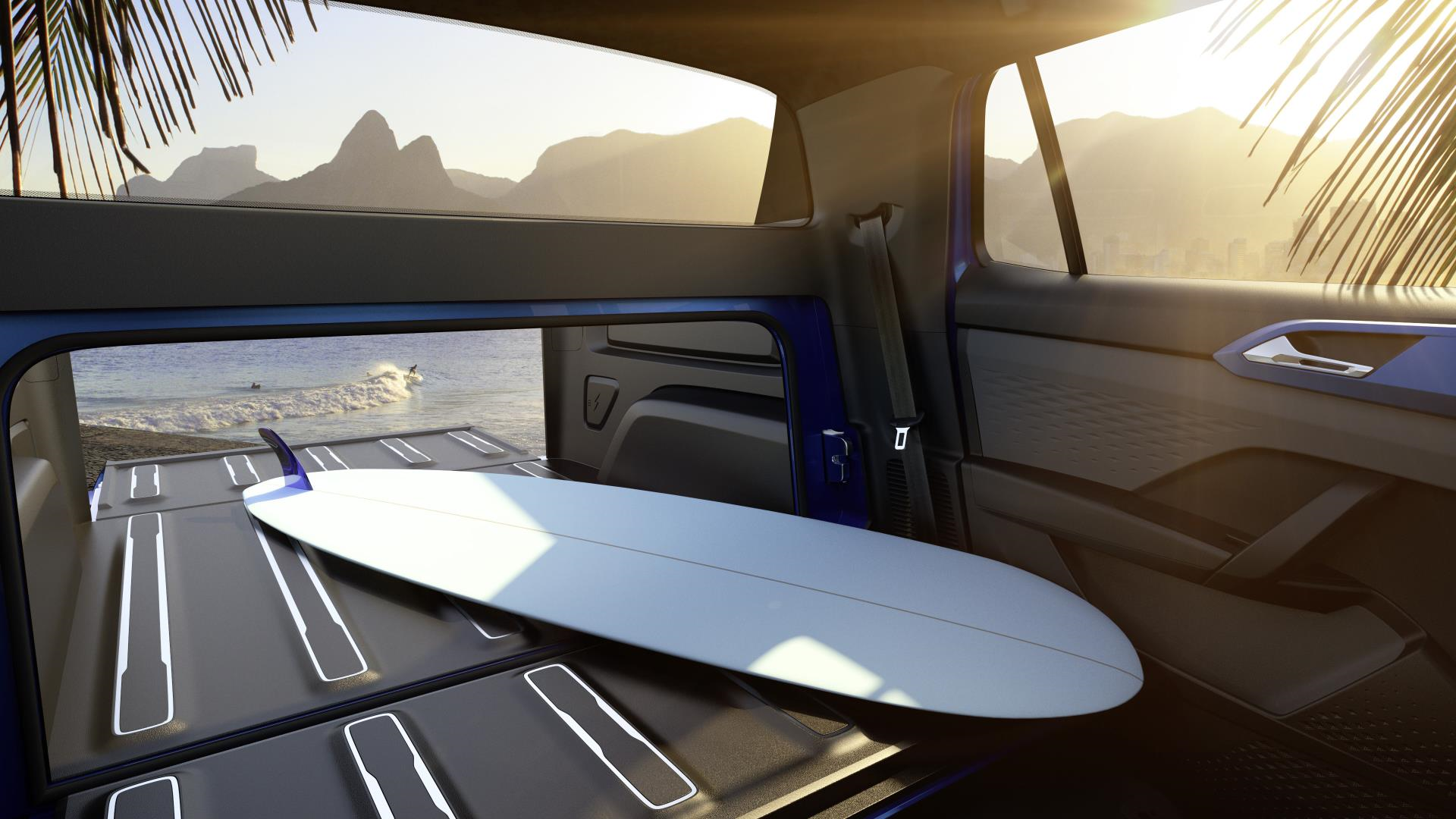 With its 'innovative' hatch-wall, built into the rear section of the double-cab body, a massive load-deck can be opened up, from lowered tailgate to just behind the draughty front seats, to carry long items such as…surfboards. It will probably carry ladders and scaffolding poles too, as long as owners are not resistant to scratching the metal floor of the pickup's rear deck.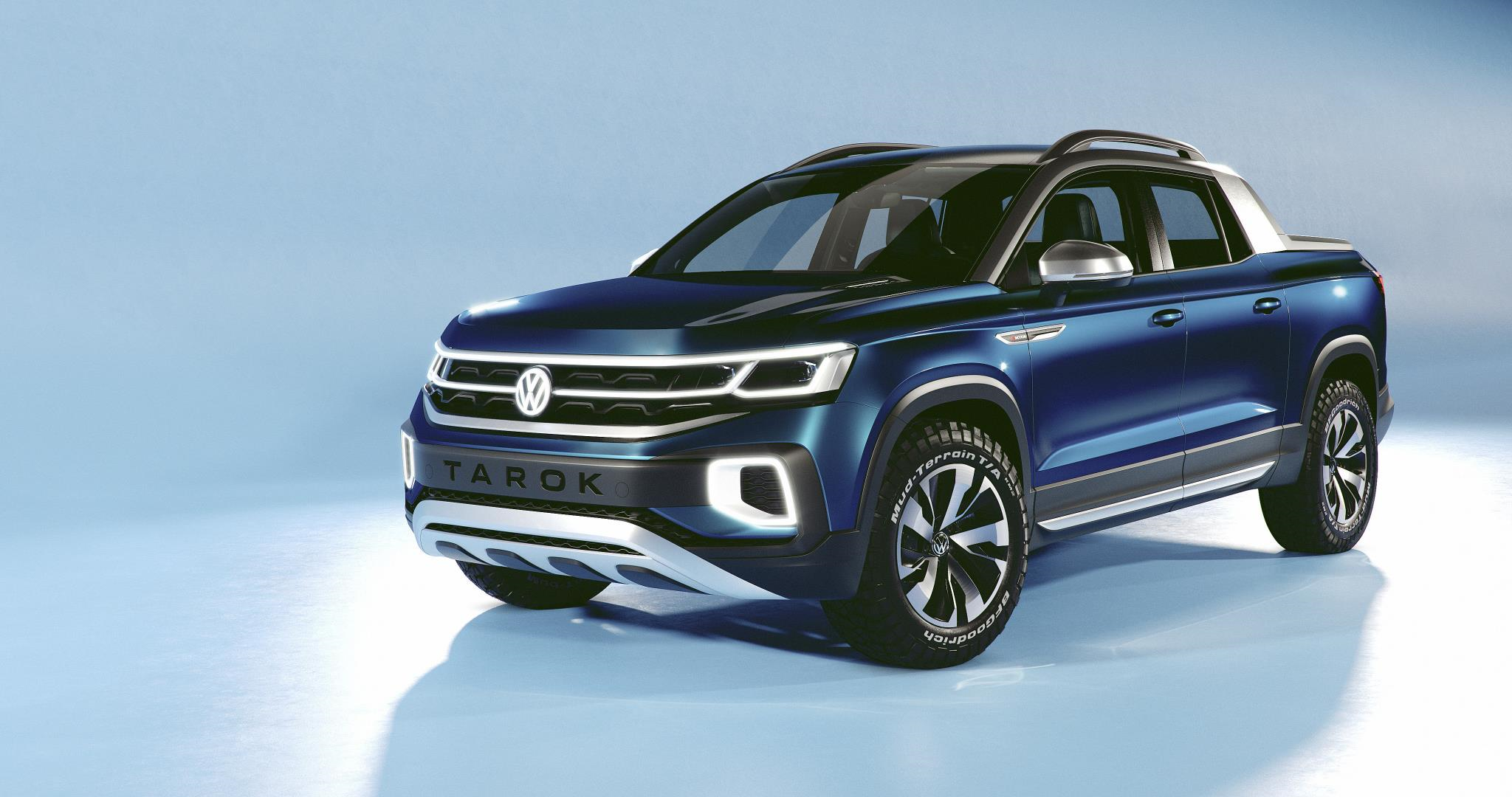 The all-wheel-drive all-rounder combines the progressive features of the latest generation of digitally networked SUVs, with the versatility of a 'cleverly' designed five-metre pick-up truck. As with the technical layout, the Tarok Concept has been designed from scratch. However, Skoda may have something to say about the innovative features, since its Fun pickup model of the early-1990s (most of which were finished in garish yellow paint and trimmed in green material with tiny frogs stitched into it), featured a not dissimilar flexibility, albeit in a more compact form.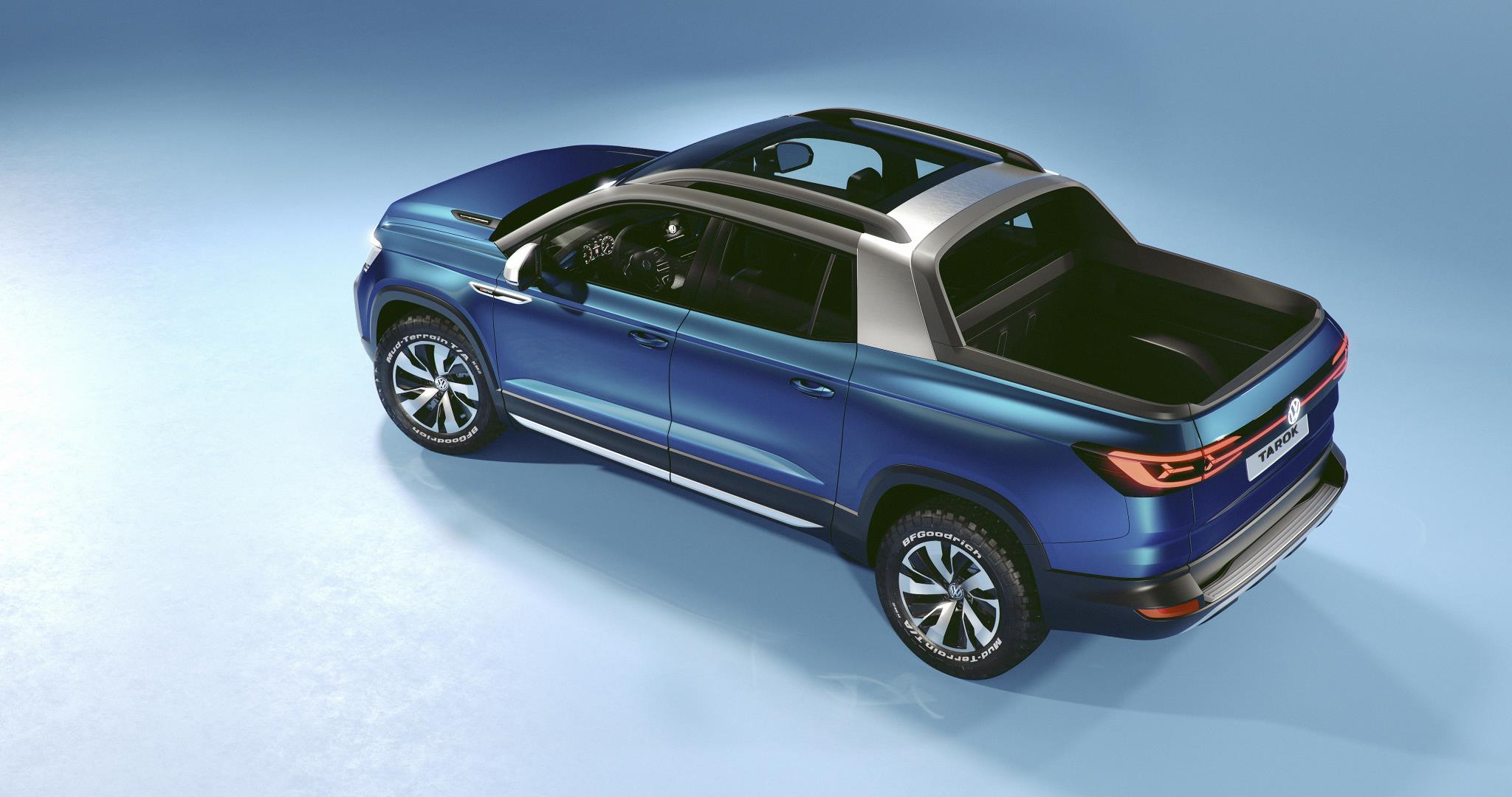 However, Volkswagen has attempted to merge the practical advantages of the Tarok Concept, with a lifestyle-oriented design brief. Klaus Bischoff, head designer at the company, explained: "With its striking Targa-inspired roof bar, charismatic front end, three-dimensional LED lighting strip in the rear and powerful, yet stylish side panels, the Tarok Concept's expressive design makes it the first pick-up to combine the stylistic elements of an urban SUV with an authentic off-road design. The Tarok's DNA adds an exhilarating dynamic to the segment."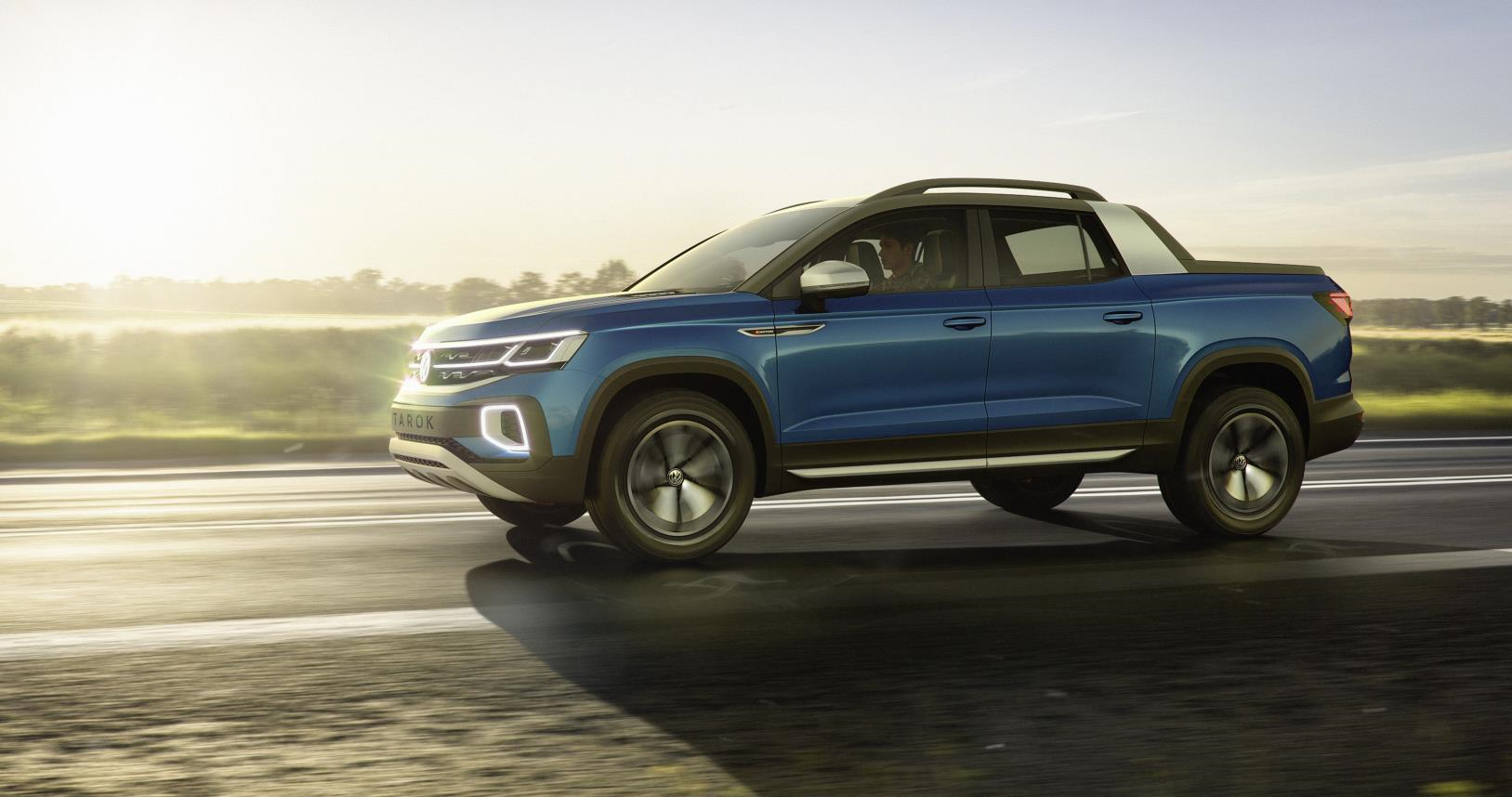 Perhaps the most significant design feature in the five-seat Tarok Concept is its variable load area. The floor space can be extended to enhance the practicality of the one tonne load space. By incorporating the digital dashboard used in other VW models, as well as the colour-keyed plank that also features in cars like the T-Roc, the interior accoutrements are far less agricultural.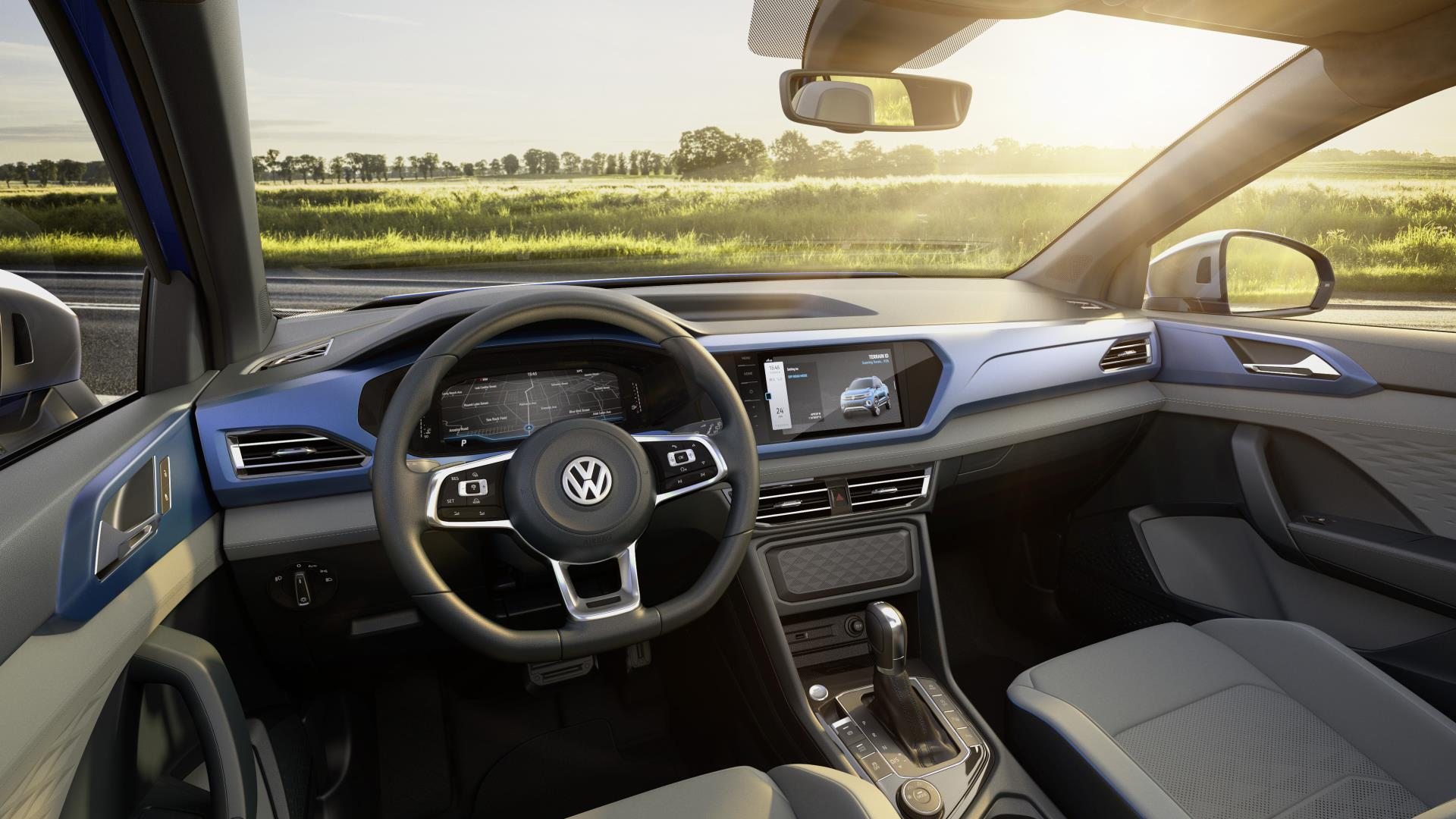 Powered by the almost ubiquitous 1.4-litre 147bhp four-cylinder TSI engine, which can be driven in Brazil as a TotalFlex Fuel Unit, both with pure ethanol (E100), as well as a gasoline-ethanol blend (E22), its driveability should be pretty good. The engine drives through a 6-speed automatic gearbox (although it could be a DSG automated-manual type) and permanent 4MOTION all-wheel-drive.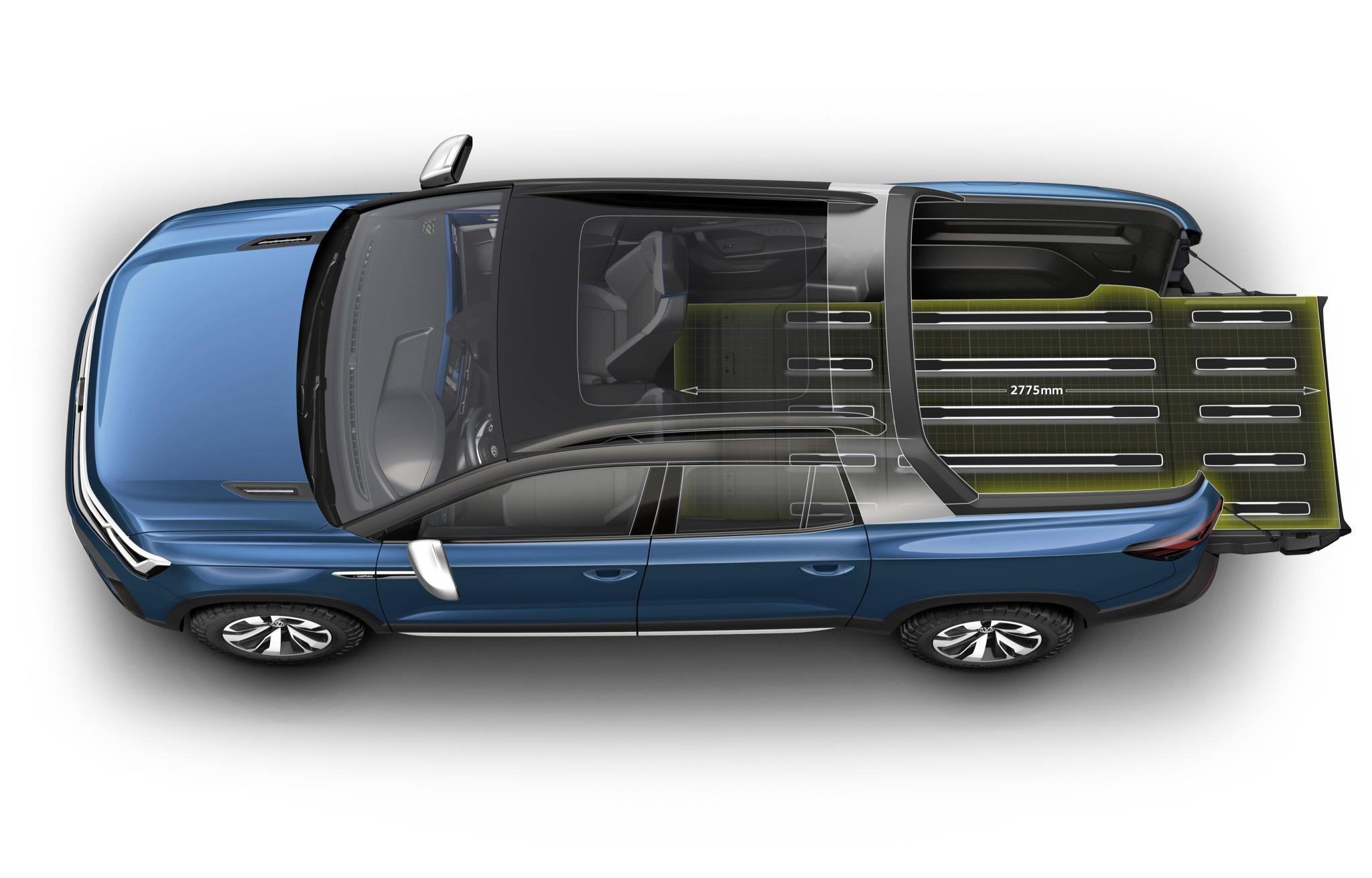 It is certain that Volkswagen will follow-up its Brazilian launch, which it achieved with barely any changes from the original concept, with sales to other global markets for the company. The line-up will also include a 2.0-litre turbo-diesel direct injection (TDI) engine that also delivers 147bhp. The big question worth asking is, if you are in the market for a pickup truck, do you really want to compromise its more workmanlike qualities, with a series of prettified bits that may be all too readily damaged in regular daily use? It is almost certain that VW's research will have underscored a perception of 'beach-bum' consumer need somewhere away from the best Brazilian surfing beaches.